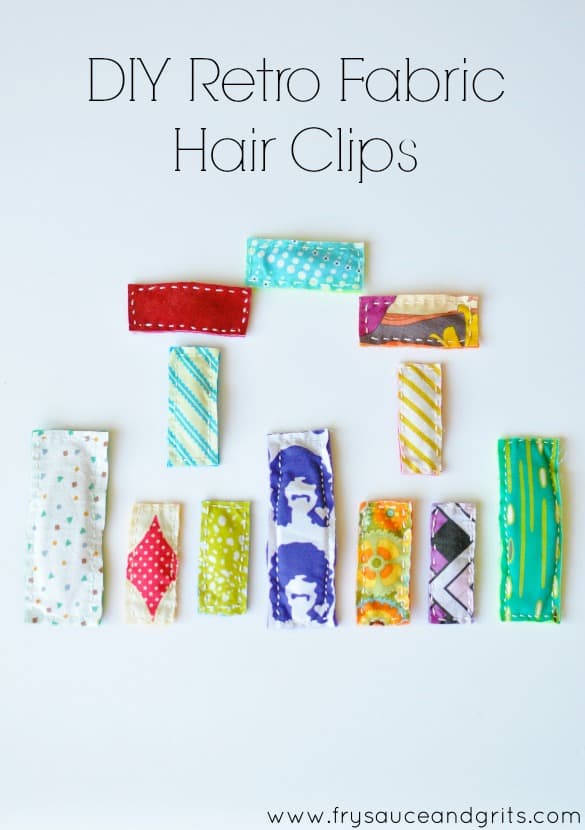 Hello everyone! It's Courtney from Fry Sauce and Grits. I have a confession. I like to "borrow" my 2.5 year old daughters hair accessories and hair clips. Their so cute, fun, and spunky, and sometimes I just need to get my hair out of my face. A couple days ago I was sporting one of my daughter's hair clips and came up to me and said, "Mom, that's mine, give it back!" That was a sign I need to make some of these cute hair clips for myself, haha.
These diy retro fabric hair clips are so incredibly easy to make, you can make them while you watch your favorite TV show, that's what I did! The great thing about this little project is the majority of the supplies you need you probably already have on hand. I was thinking this could also make a really fun activity to do for a for a baby shower. I love how they turned out. These are perfect for getting those dang bangs out of your eyes or adding a fun pop of color to your cute hairstyle. So let's get started!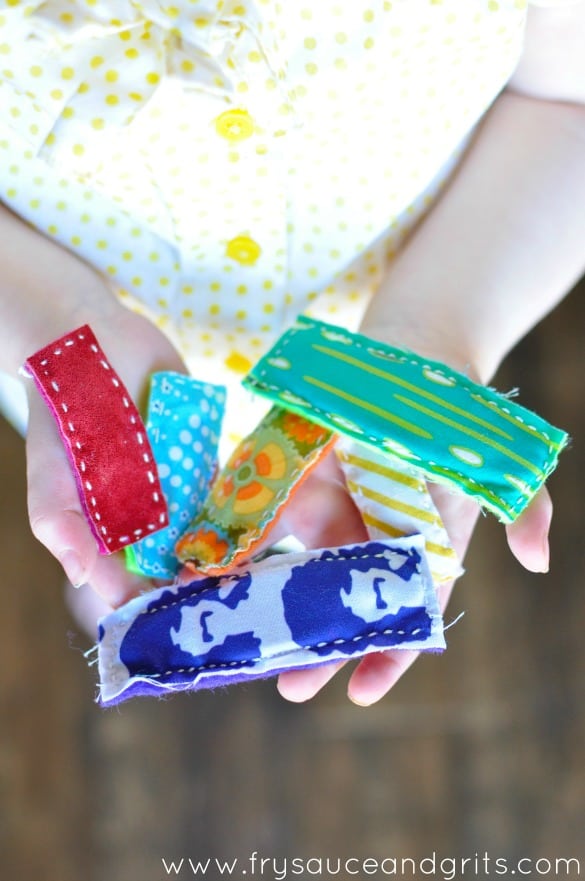 Gather up the following supplies:
-Lot's of different colors of felt
-Fabric (I used what I had in my fabric scrap bag)
-large needle (one with a big hole)
-Crochet thread size 10 (I used white)
-Pins
-Fabric scissors
-Hair clips of different sizes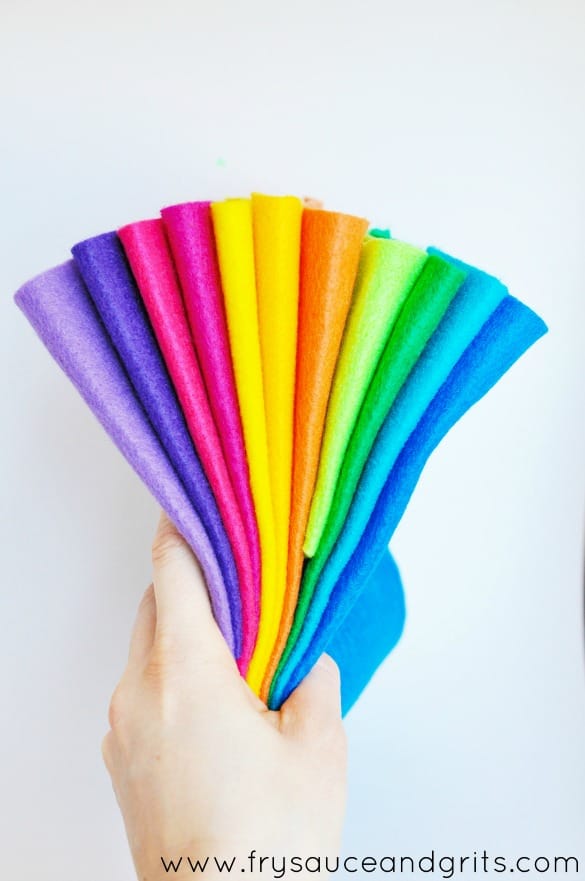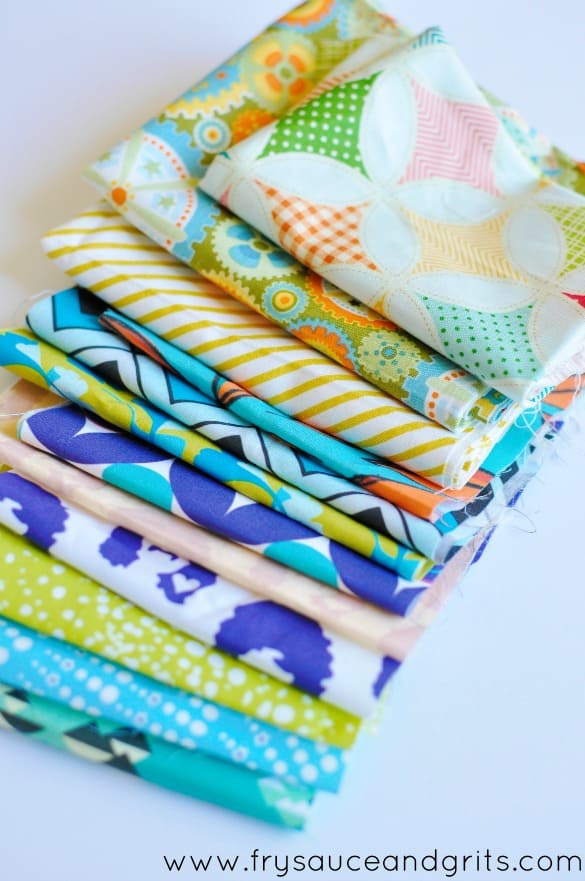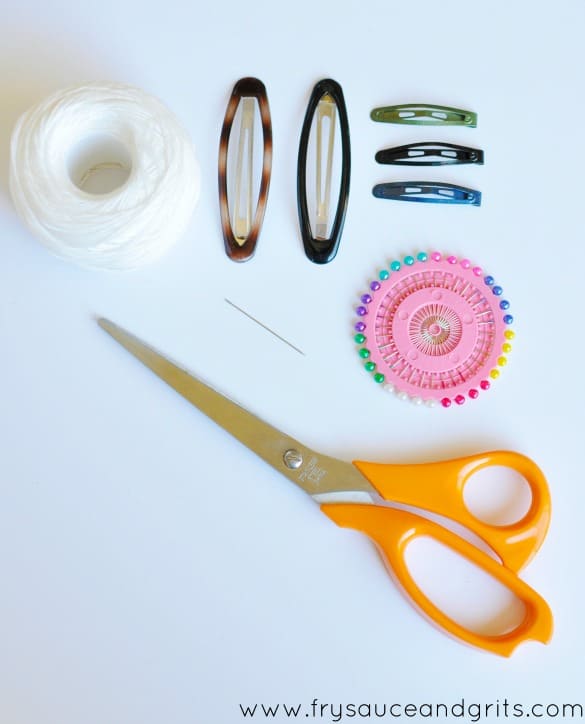 THAT'S IT!
The first step is to cut your fabric. For the large clips I cut out a 3.5″ X 1.5″ rectangle and for the small clips I cut out a 2.5″ X 1″ rectangle. You'll need a piece of felt and fabric for each hair clip.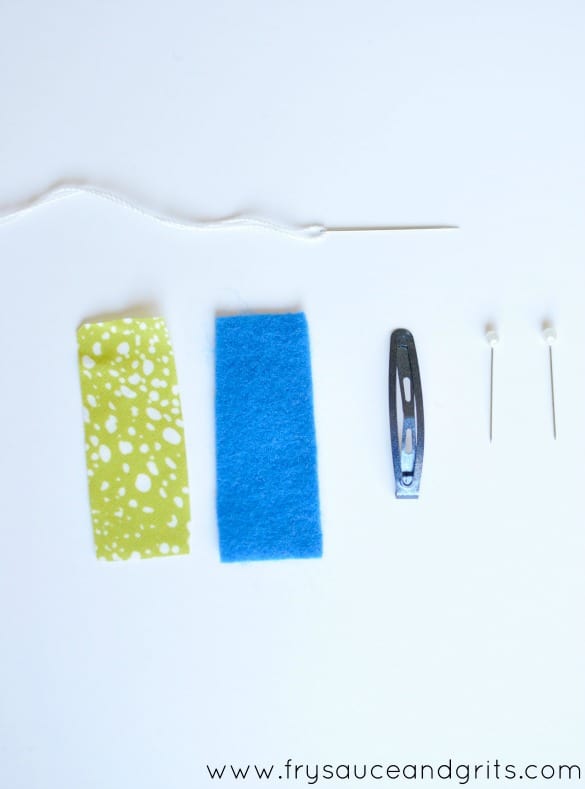 Fold the felt in half (lengthwise) and with your fabric scissors, cut a very small slit 1/8″ away from the edge.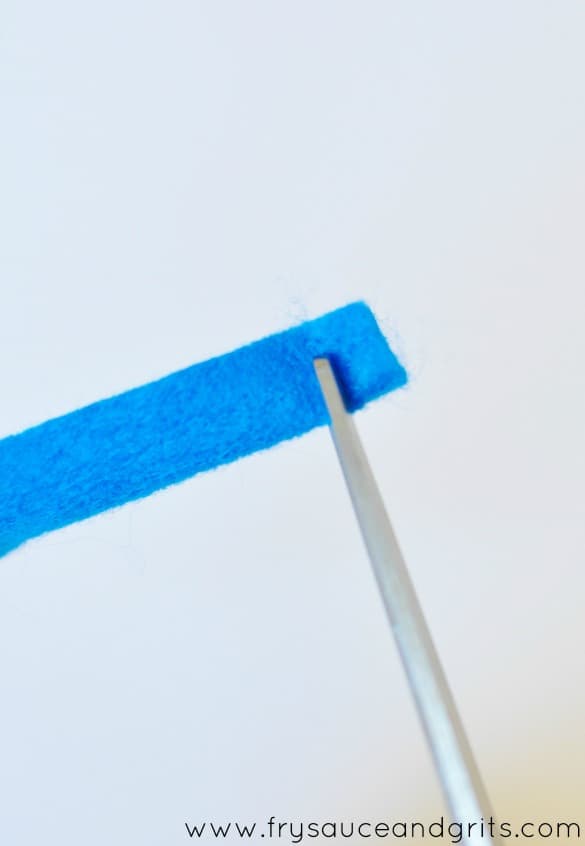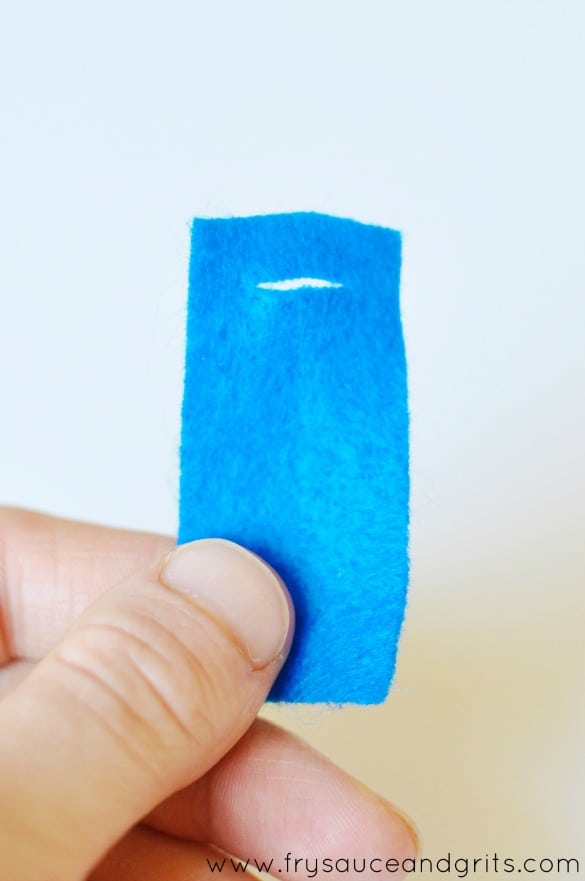 Open the hair clip and insert it through the felt slit.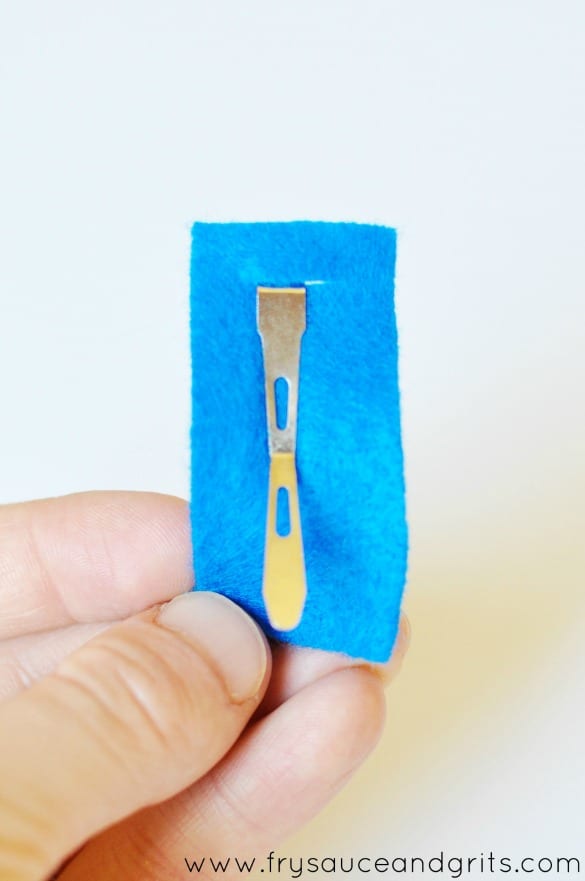 Put the piece of fabric on top of the felt, covering the top of the hair clip. Use the pins to secure the fabrics together. Thread your needle and start doing a simple stitch around the perimeter of the hair clip. I just eyed it and did my best to sew it straight. If you're worried about not getting the stitch straight, you can trace a small line on top of the fabric to guide you.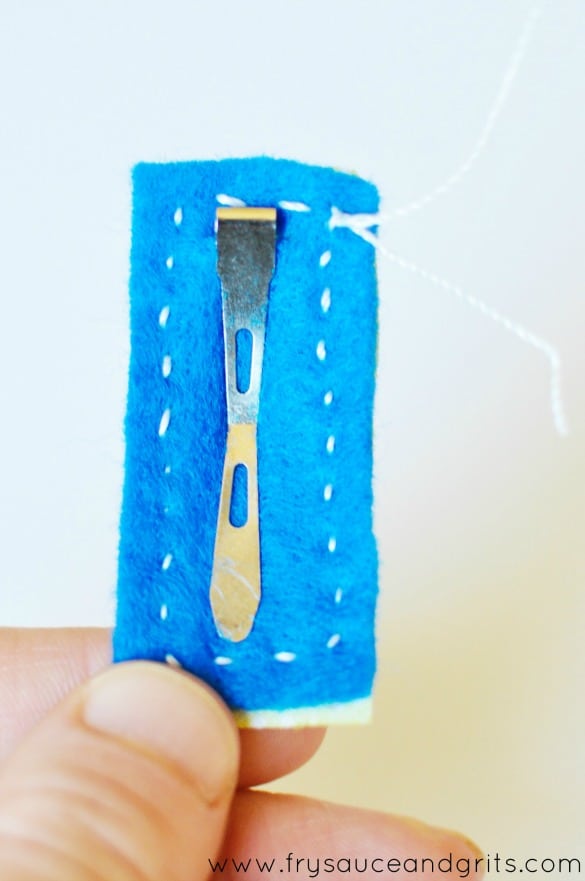 Once you're done stitching around the perimeter of the hair clip, flip the clip on it's back (felt side up) and make a stitch knot to secure the thread.
Take your scissors and cut around the edges to make sure no felt is showing underneath the fabric.
YOU'RE DONE! Super easy! Look how fun, cute, and stylish these turned out!! Not only would these be great for adults, but for your little darling(s) too!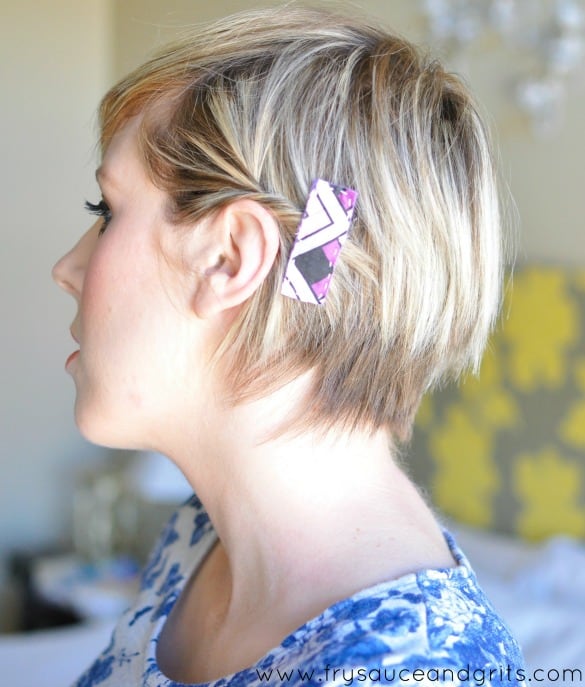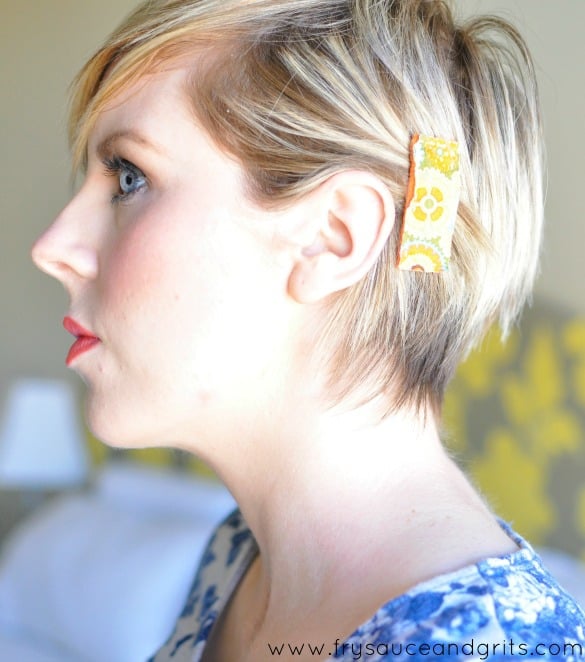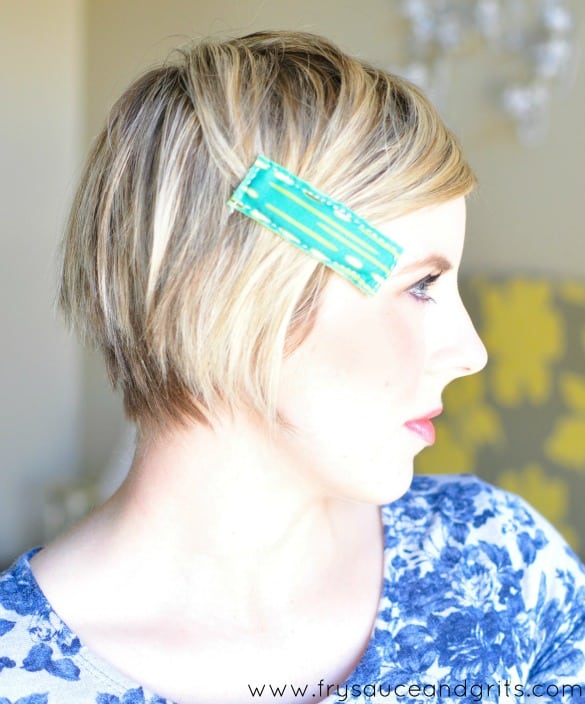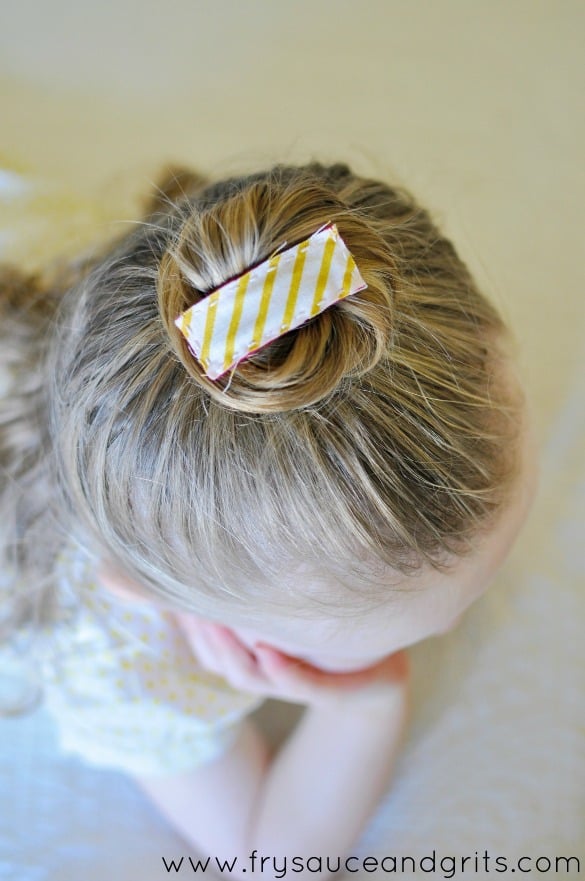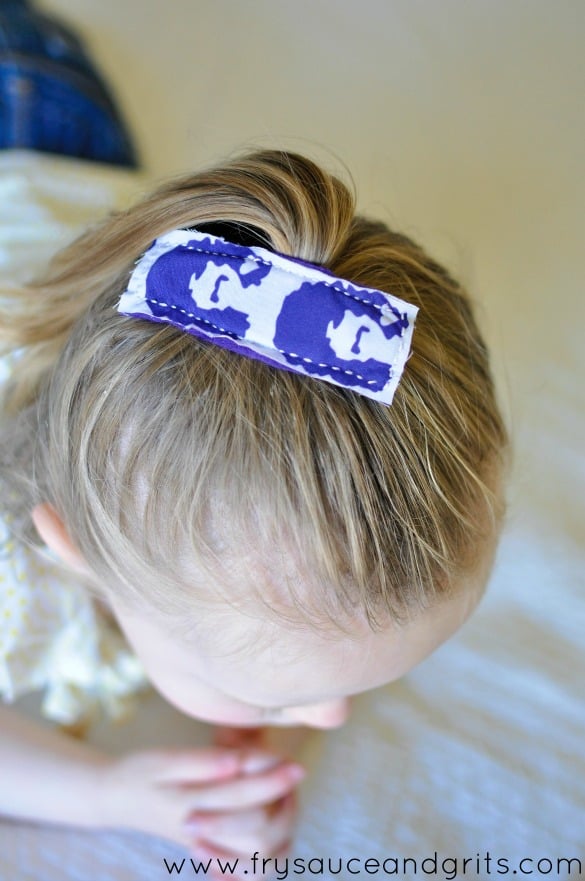 Thanks so much for stopping by! I would love to hear what accessories you like to "borrow" from your children, haha!