Oh hey guys! I just wanted to pop in and share a super fun St. Patrick's Day treat with you guys! When I was little, my mom would always dye our milk green on St. Patrick's Day and we always thought it was so fun! I love the simplicity of a tradition like that.. it only takes a minute, the kids love it, and it adds a little magic to the day.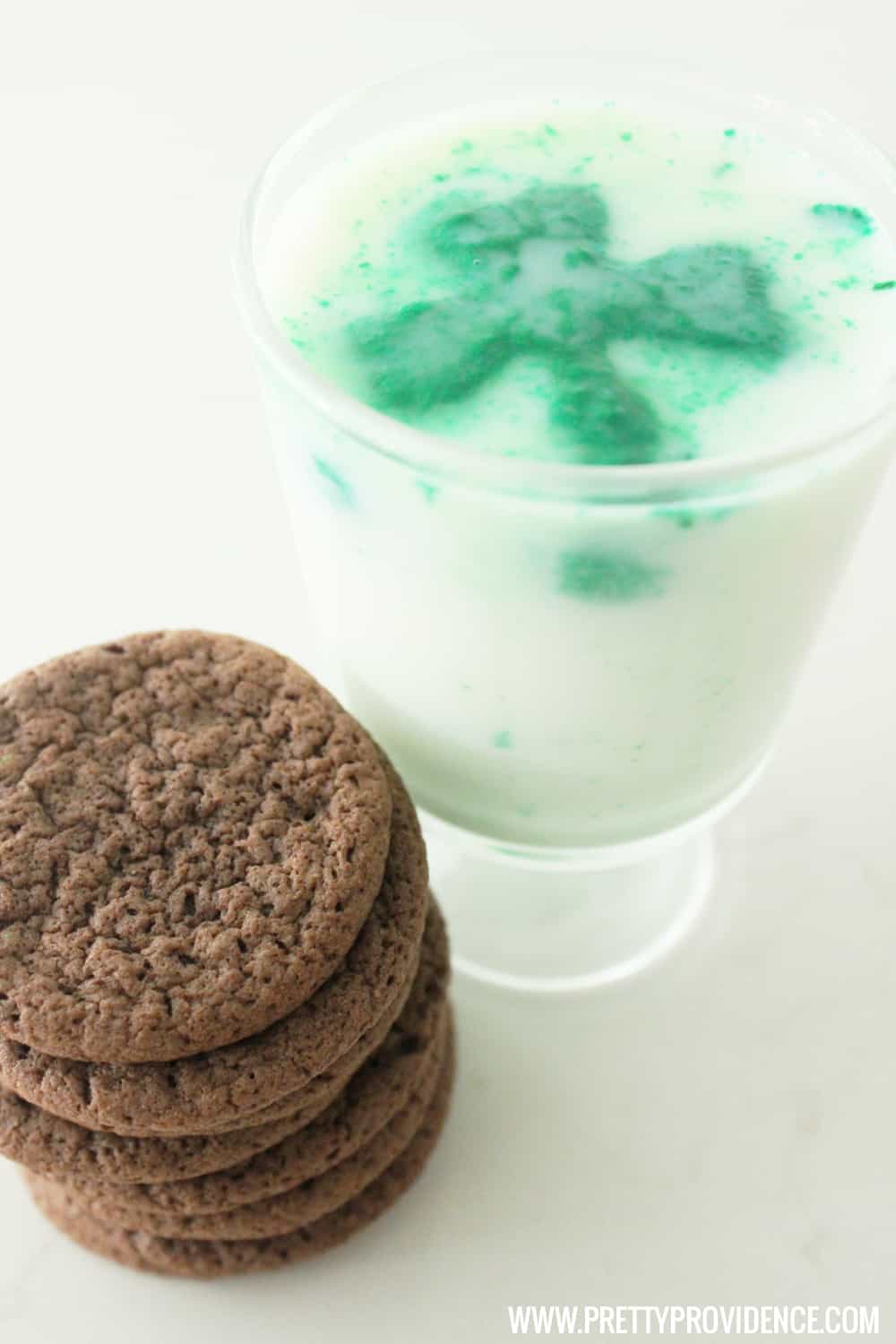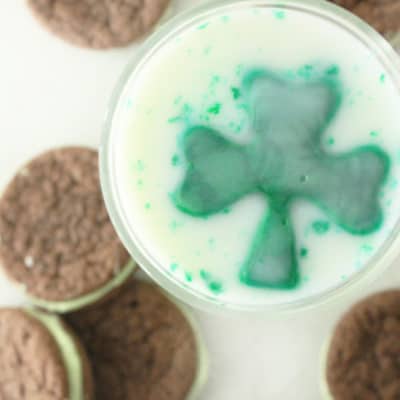 Easy St. Patrick's Day Treat Idea

Ingredients
milk
green food coloring
shamrock mold
cookies to dip optional
Instructions
Pour a bit of milk into a bowl and add food coloring until desired color of green is achieved.

Pour your green milk into your clover mold and freeze overnight.

Serve on St. Patrick's Day in a glass of milk or white hot chocolate! Enjoy!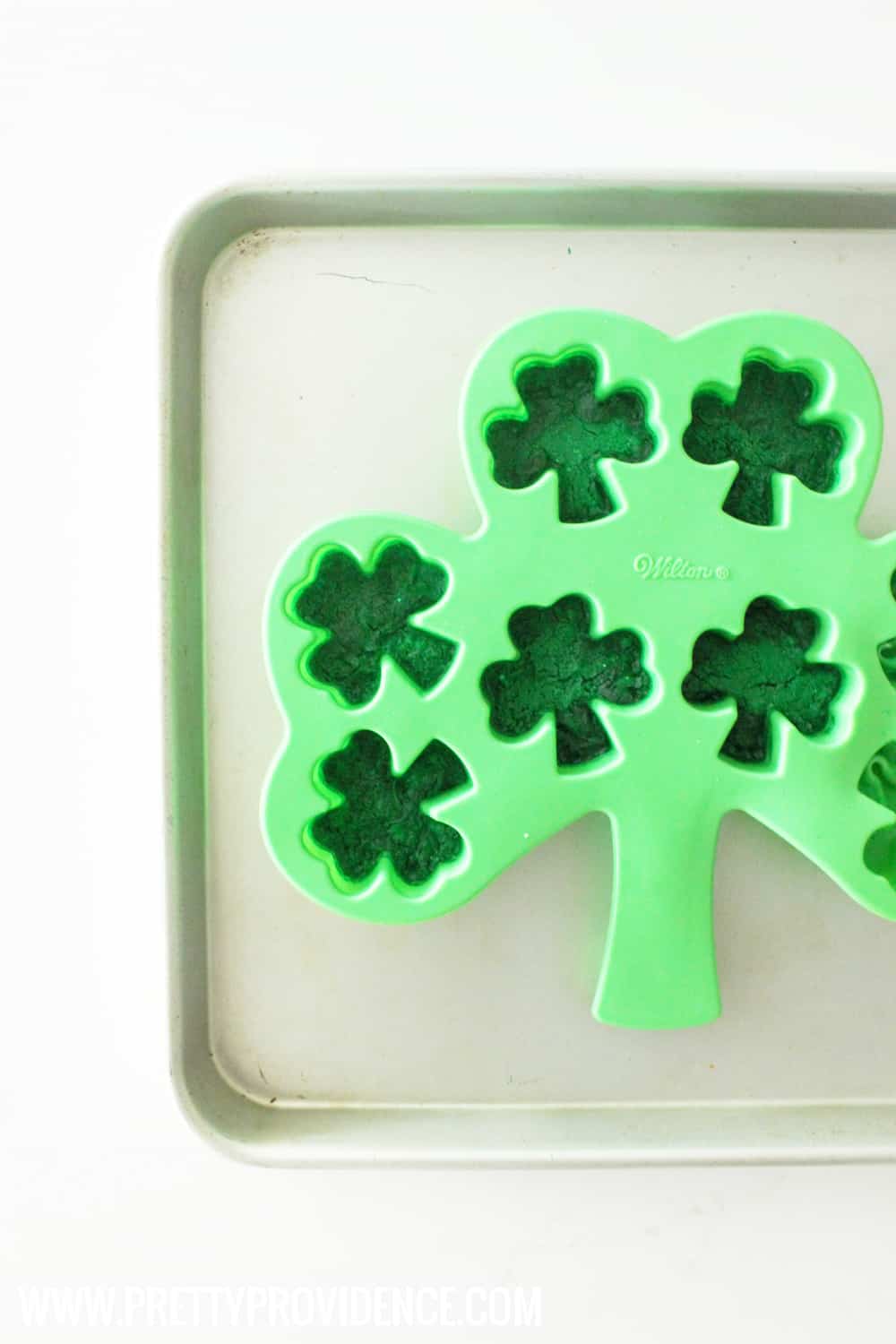 We did this last year, and my kids loved it! It has that magic element because the "magic shamrock" turns your milk green! And the great news for Mom is that it takes about two minutes of prep!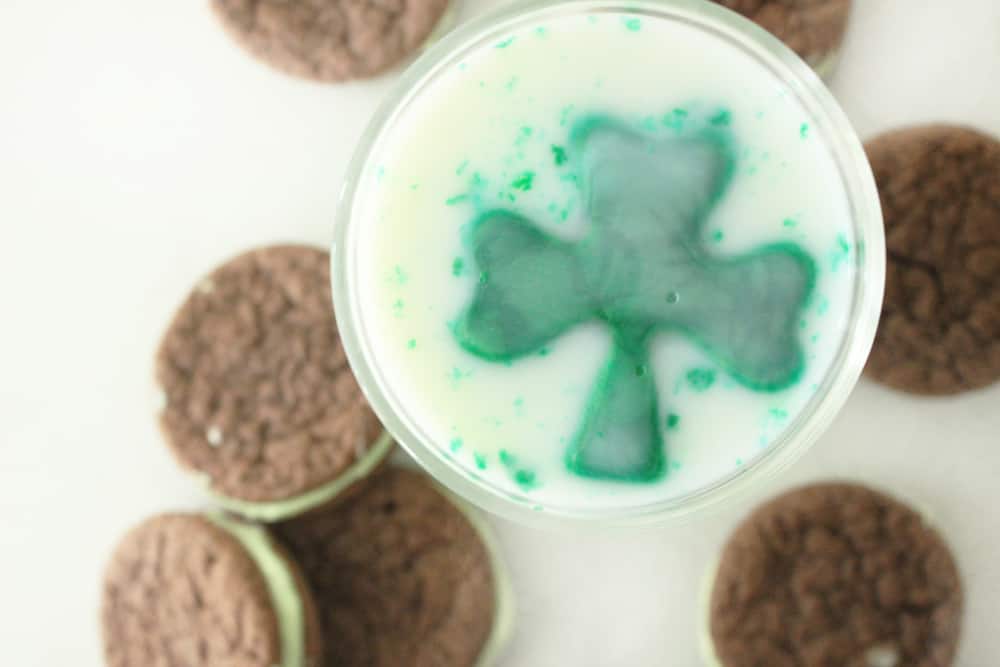 We served ours as an after school snack with these amazing homemade mint oreos… get in my belly!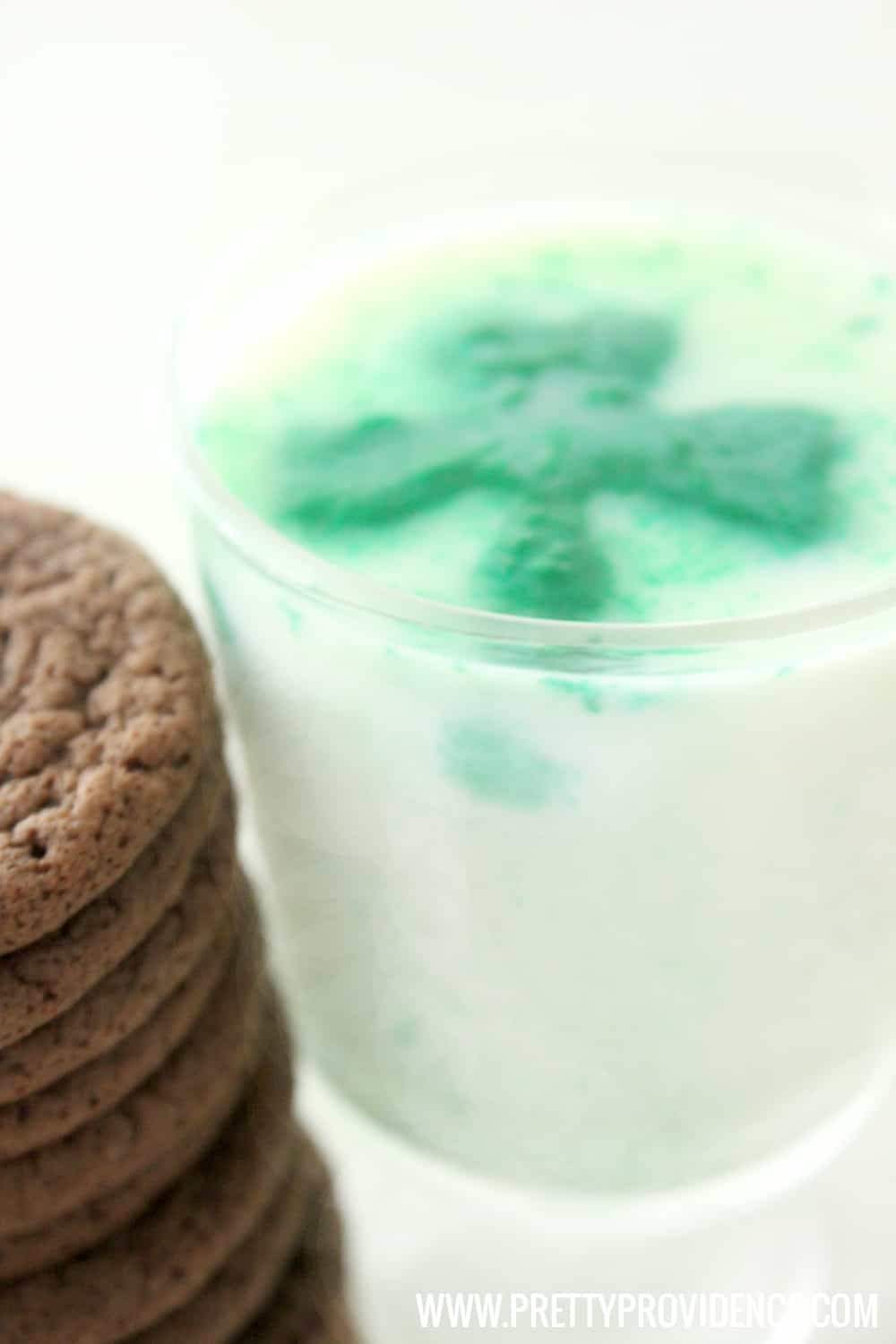 Your clover milk cubes would go great with these easy green treats!
xo,