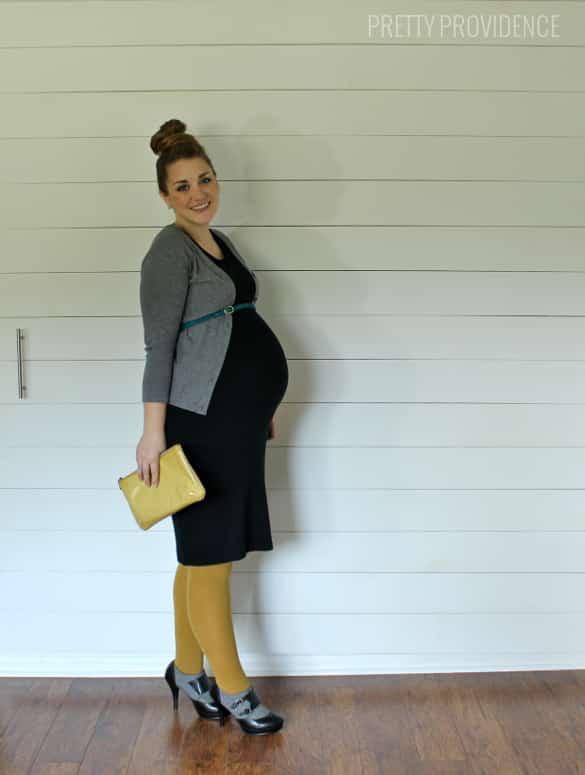 It's officially fall now, you guys. Officially because the calendar says that it is fall. Of course all I want is to pull out the sweaters, boots, tights, etc. and layer layer layer. But in Houston, it's not sweater weather, it's 90 degrees. Our leaves might start getting crunchy in December. Has this stopped me from trying to dress for fall? No way.
Don't we all love fall and look forward to it because we associate it with comfort? Pumpkin baked goods, warm drinks and the aforementioned clothing… they're about feeling at ease. I love to bring in a new season with refreshed style and honestly, I'm sick of my flip flops, but I still need to be comfy. I got together with Payless ShoeSource to share a fall outfit that I'm planning to wear to Blog Elevated later this week, and will probably keep wearing pretty often for the next two months! The look is completed with super comfy heels (not an oxymoron.) It looks like fall but is still pretty breezy so I won't bake, and as long as I'm inside I can even wear the cardigan! Haha.
I picked out a pair of heels from Payless' Dexflex line that they're having a big sale on right now. It's hard to resist an awesome sale and when I tried them on & realized I could actually wear without feeling pain (swollen feet, anyone?) it was on. I love the two-tone gray and black look of these and I think they're just the right amount of fancy meets casual. I thought it would be fun to accent my black and grays with some mustard tights.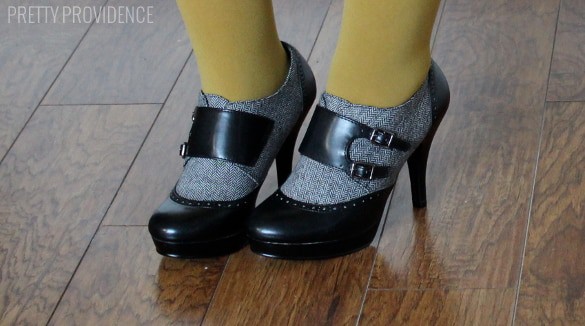 The rest of the outfit includes my favorite black t-shirt dress (the epitome of comfort) a gray cardigan that I've had for about 8 years (wow!) my mustard fossil clutch (a gift) and a skinny belt for a pop of teal. It's my favorite color so I have to add it in to most of my outfits somewhere. If you're looking for more comfy fall shoe inspiration, check our fashion pinterest board. I've been going a little crazy!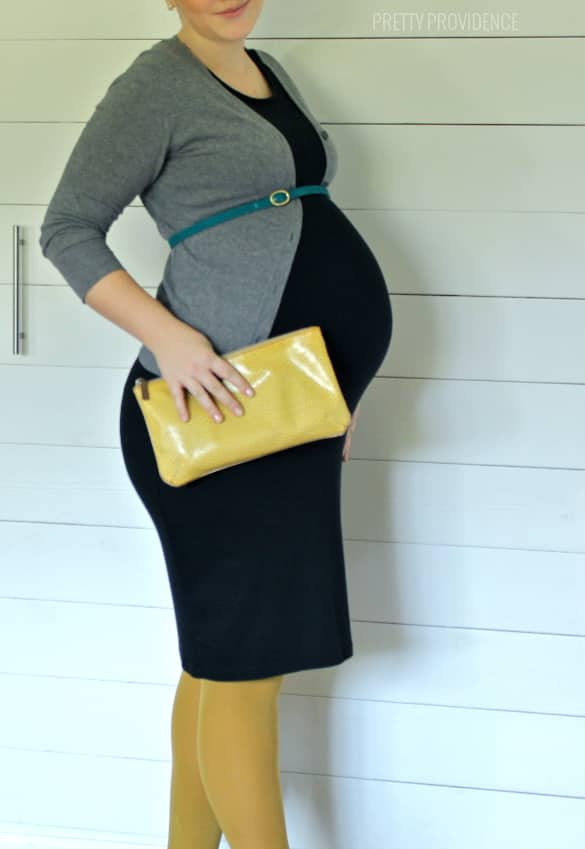 I love finding ways to make my summer clothes work in cooler seasons & I'm totally excited to wear this to the conference this weekend!

This is a sponsored conversation written by me on behalf of Payless via Burst Media. The opinions and text are all mine.