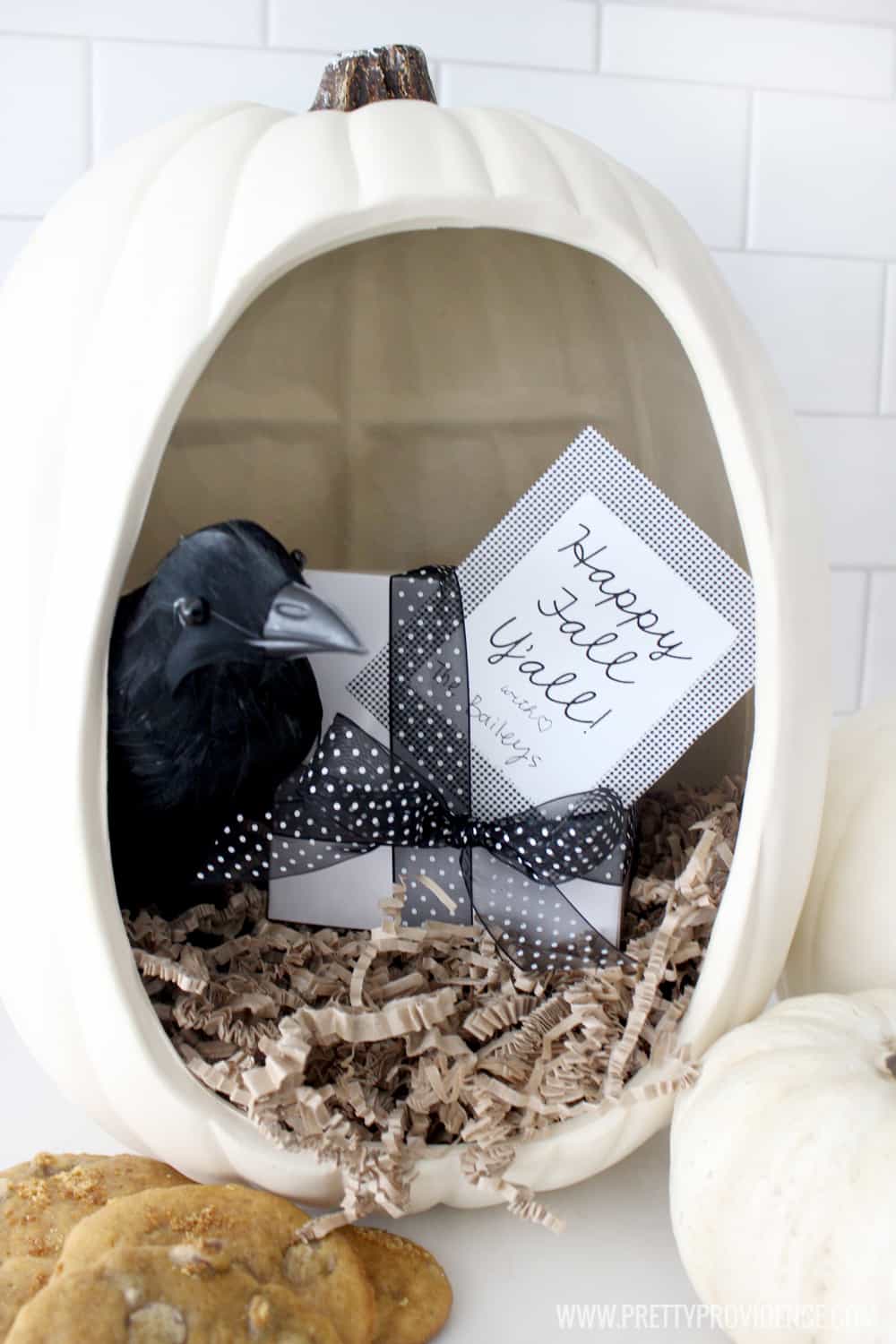 Hello friends! Happy September!!! Holy cow this year has FLOWN by- I can't believe it is almost FALL! I was able to wear jeans the other day (freak rainstorm) and my favorite new booties and I was just SO HAPPY. I'm sorry for all the yelling in this paragraph… my love for Fall just cannot be contained! So many of my favorite people in this world were born during fall, so when Michaels said that the Makers theme this month was craft pumpkins, I knew right away I wanted to create a fun and easy gift idea I could use for my loved ones this fall!

I love this gift idea for a multitude of reasons, several of which are it's festive, super easy to throw together, pretty, and delicious all in one! I am a sucker for giving treats on birthdays and these pumpkin cookies are THE BEST (recipe coming Monday). We all know, though, that the downside to treats is they are over way too fast! So even after the cookies are gone the pumpkin and our little raven can be used and re-used year after year as classy Halloween decor! Win/win am I right?!
I found everything that I needed at my local Michaels, never go without your coupons, they always have such good ones! Then I whipped up this fun little buffalo check "Happy Fall Y'all" free printable, because let's be honest my penmanship is terrible and so I love cute printable cards! You can print your own printables here.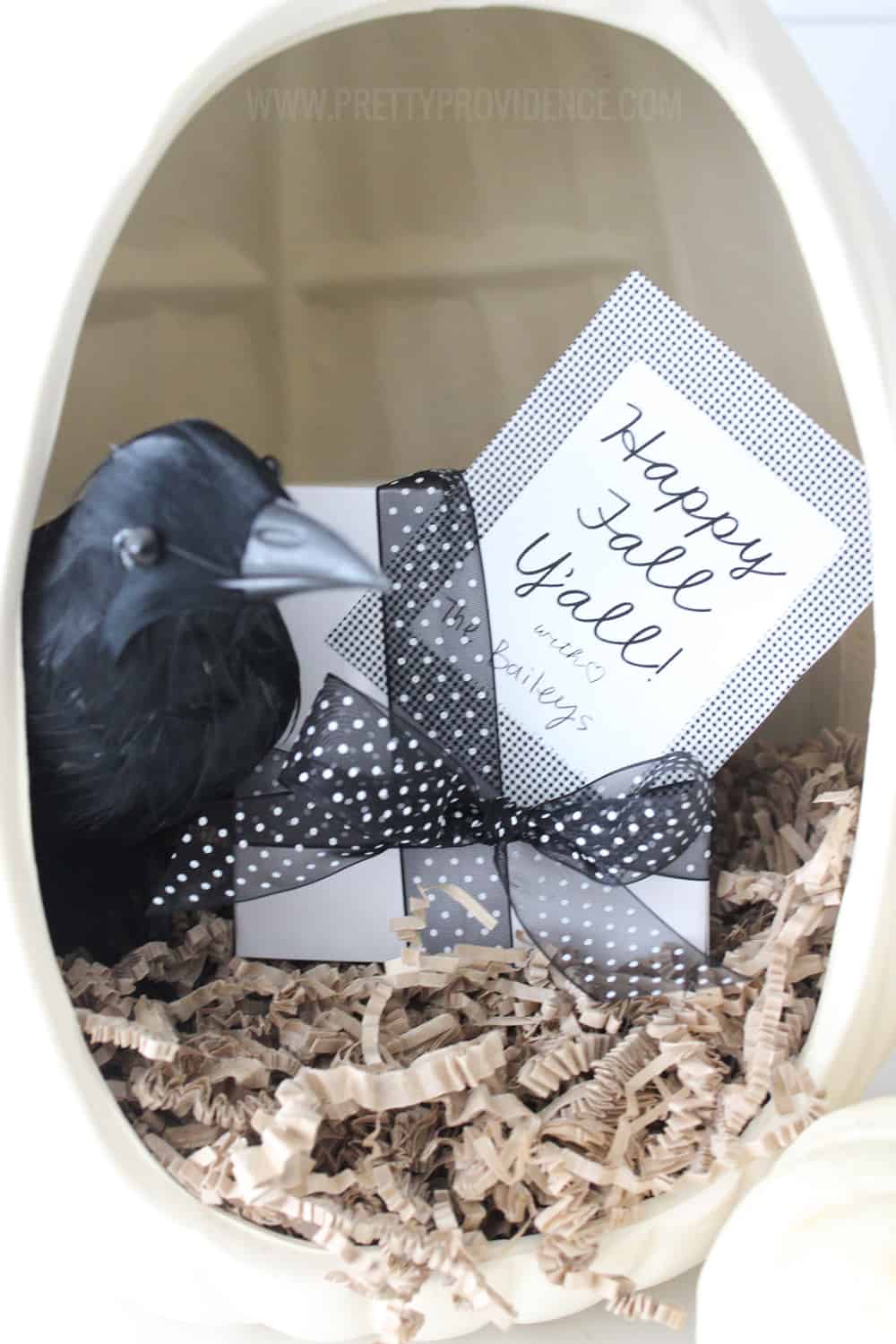 I think it turned out so fun! I can't wait to surprise my friends with them!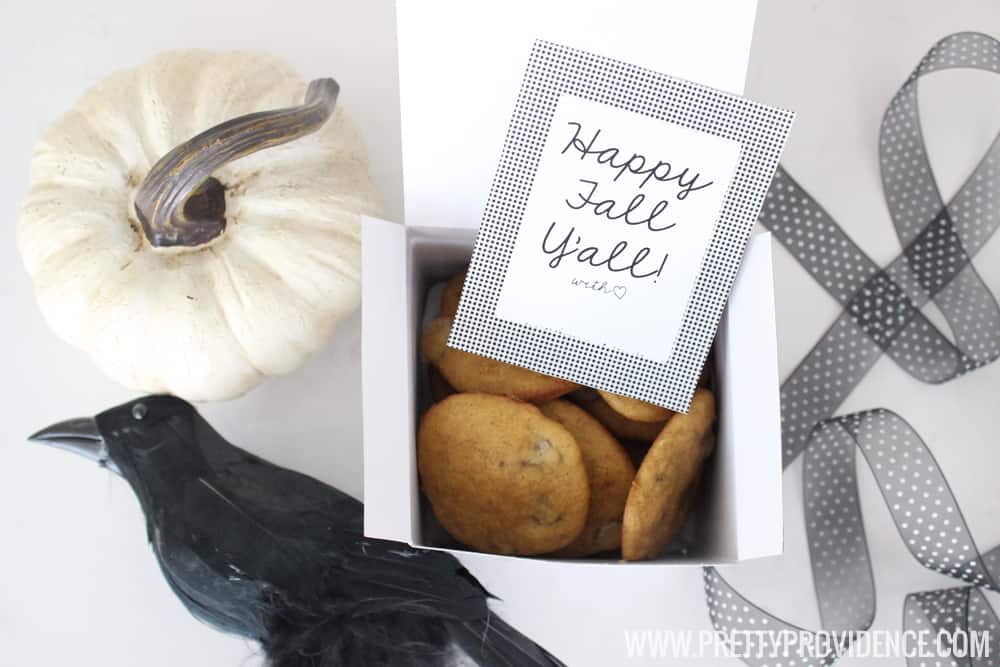 To kick off fall in your house, be sure to visit Michaels.com and check out all the adorable craft pumpkins they have available! They have every color, shape and size you could ever want! Also, for tons of ideas on how to DIY your craft pumpkins check out all of the other Michaels Makers pumpkin ideas on the Michaels blog today!
Happy Fall babes!
xo,