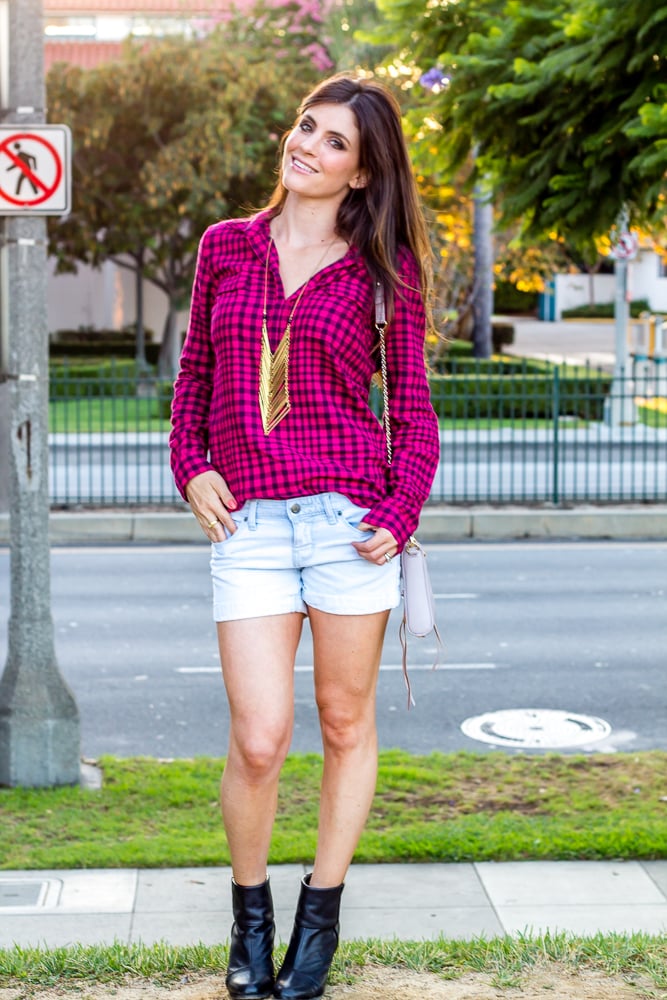 With summer officially over and fall taking center stage, plaids, deeper colors, and boots are starting to make their appearance in stores. It's still too hot here in LA for jeans (we just had a brutal heatwave) but I am dying to wear more of my cool-weather clothes so this outfit is the perfect compromise and a great transition ensemble.
While I try to always shop frugally and absolutely believe that you do not need to spend a ton for amazing fashion, I do encourage everyone to invest in a few staple pieces each season that will get tons of wear, and this look features a few of my staple pieces for fall that I will definitely be wearing on repeat: my Splendid cozy flannel plaid top and rag & bone boots. These boots are ridiculously comfortable, seriously the most comfortable shoes I think I have ever owned, and the top is incredibly soft and crazy versatile. When hunting for your staple pieces, try to focus on more timeless styles than trendy ones. You're investing in clothing that should be around for a long time, and you want it to transcend whatever various styles circulate throughout the coming years. Plaid is always going to be in style, and black booties – well, those are a given.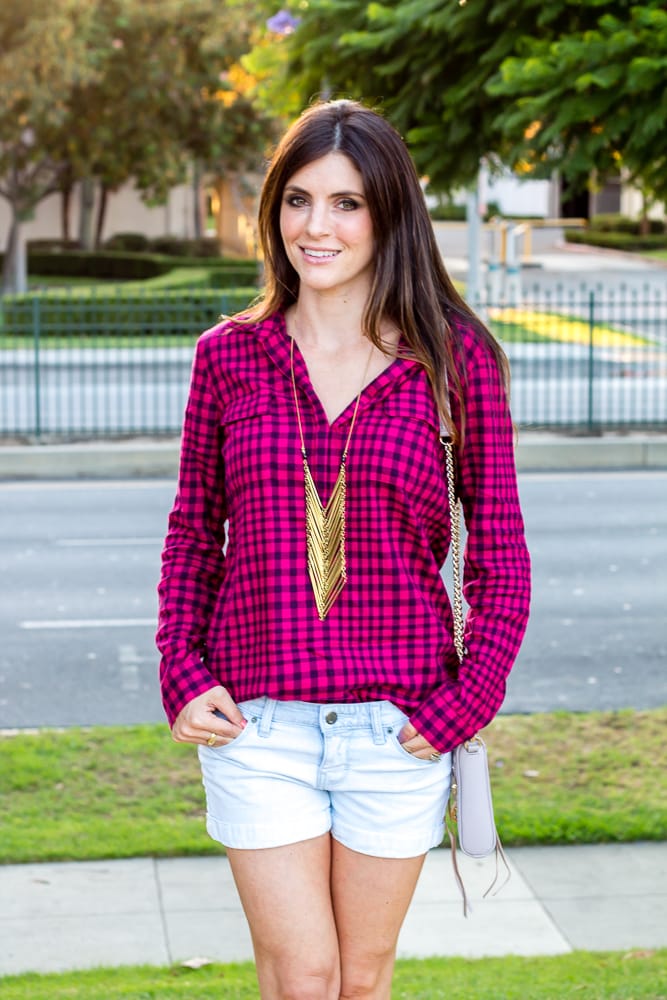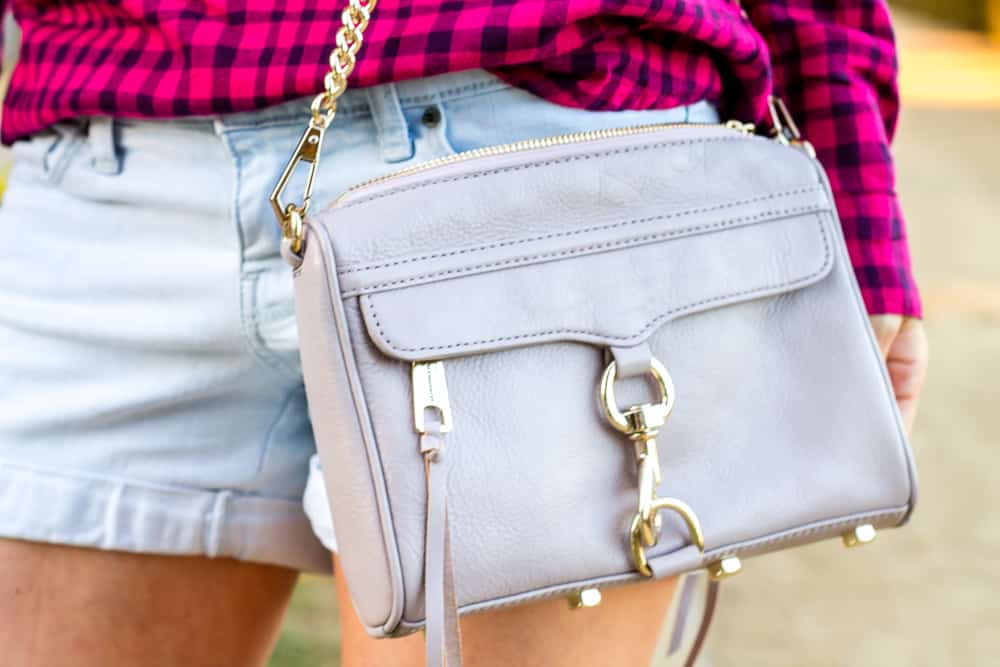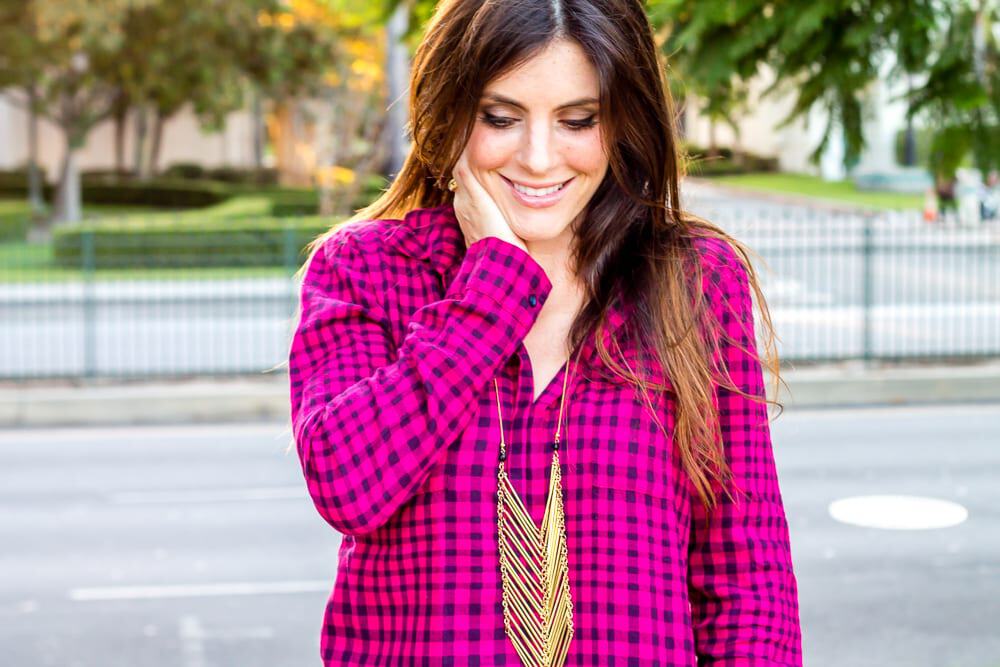 The good news is that if you're not quite ready to take the plunge on more pricey staples pieces I've found a couple different pairs of boots that look practically the same but come at a fraction of the cost, and an identical plaid shirt that is only $19!! Super frugal steal status ;)  Side note, I love plaids and flannels. Seriously, I have a way too serious obsessions with them and just in case you're like me and a total plaid fanatic, come check out today's post on my blog for a whole list of plaid and flannel tops under $30!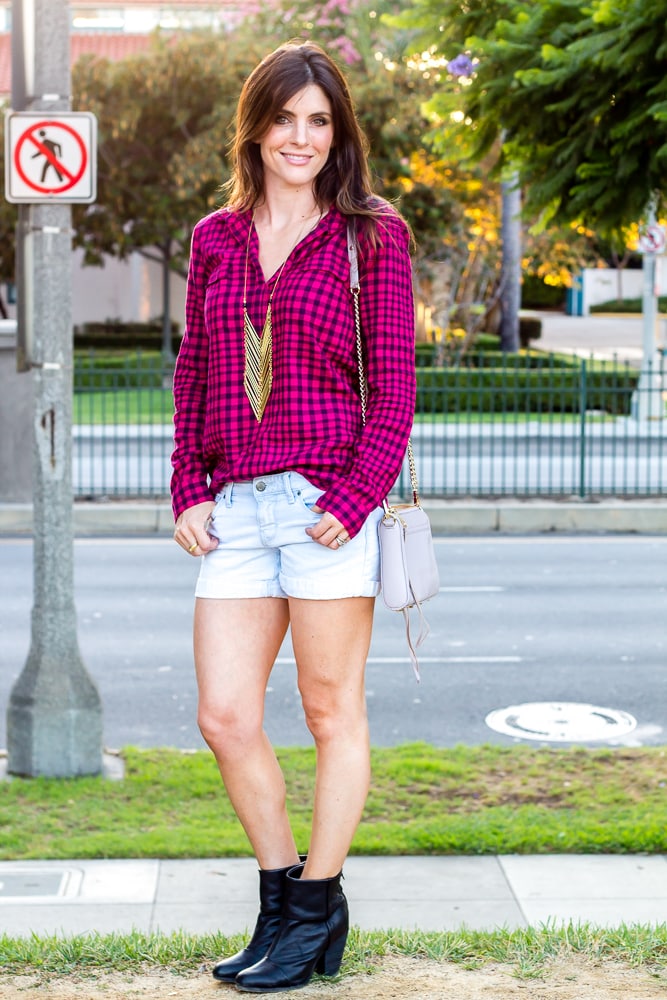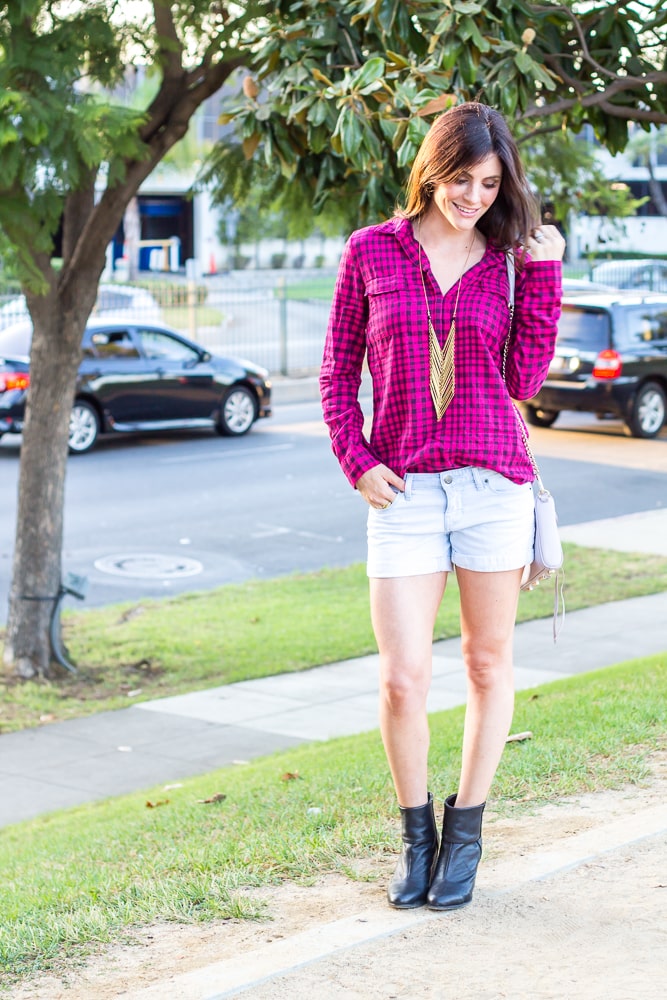 SHIRT: Splendid (sold out), identical steal here for $19!
DENIM SHORTS: Target (old), similar steal here (on sale for $11) and here (on sale for $12)
NECKLACE: Gifted from a friend, similar style here for only $7!
BOOTIES: rag & bone, steal here for $60 and here for $100
PURSE: Rebecca Minkoff, loving this quilted steal style in smokey gray (and under $40!)