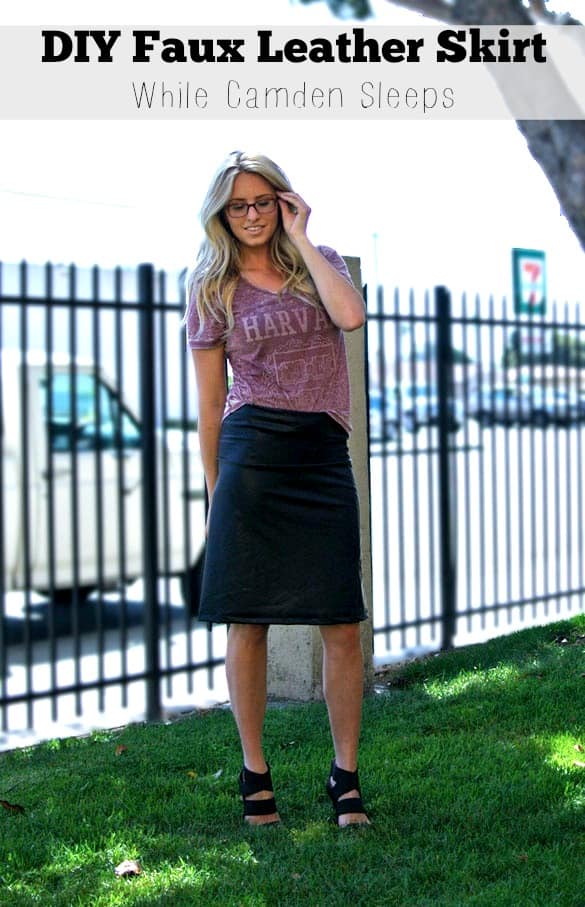 Hey! It's Kara from While Camden Sleeps. Today I'm sharing a quick faux leather skirt tutorial that's so easy it's almost a joke. The key is finding stretchy faux leather material. I got mine at a swap meet in Huntington Beach, but you could probably use this material too.

This is so easy because it doesn't require any zippers, buttons, or elastics. I simply used one of my knit skirts that I know fits well to help me trace a pattern. I made sure to cut it wider to allow for seam allowances and alterations. It ended up fitting pretty well after following the steps above, so I didn't bother adding darts. I really love that it's a little edgy–not my usual style.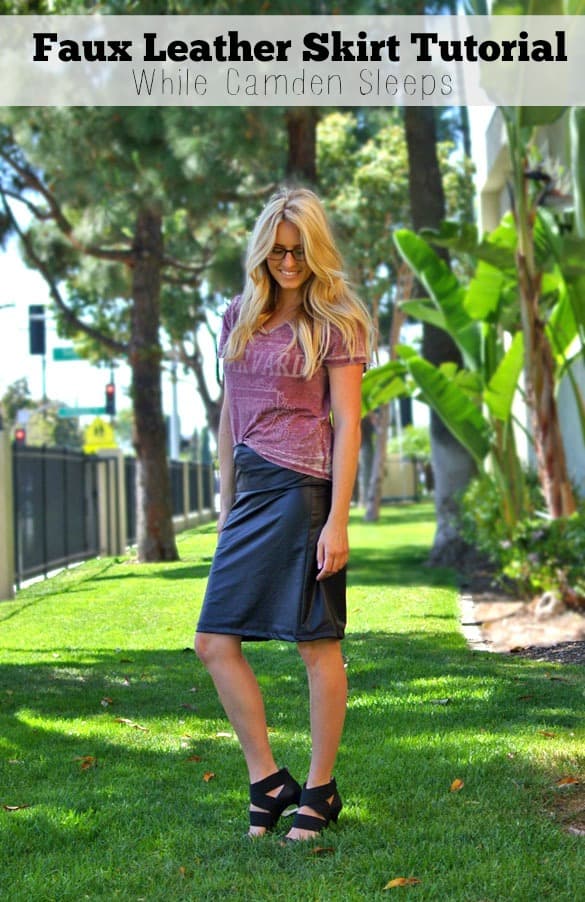 My favorite part about this skirt? That it took less than 30 minutes to make! #winning
If you're a skirt fan, you might like some of these other skirt tutorials.
Happy Sewing,