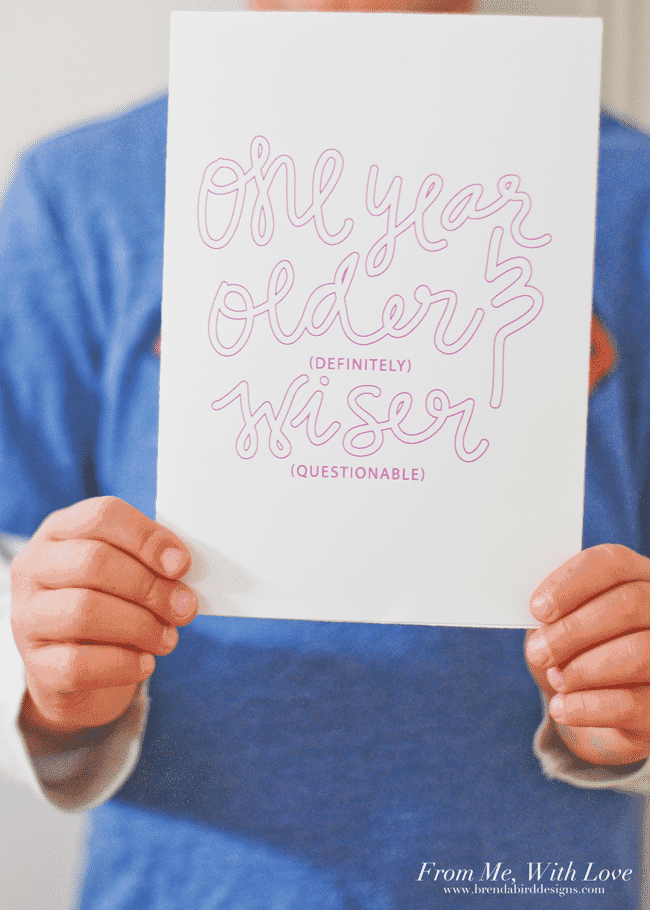 This is Brenda from From Me, With Love here to share a fun birthday printable in honor of Pretty Providence's two year birthday! I am sure many of us can remember a time where we needed a birthday card because we didn't have any on hand…I hate having to run to the store on the way to a party that we are already late for!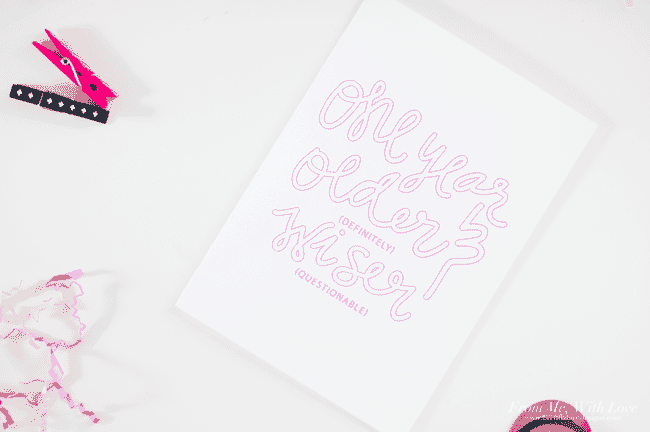 Although this card is a bit tongue in cheek we can all hope we do get a little wiser each year. Today I celebrated my 29th birthday. Every morning when I wake up I think of things I'd like to accomplish that day, sometimes it is simple like eat breakfast. Other times I get a little more ambitious and think take a shower or maybe even finish a blog post. All kidding aside, I looked back at the past year and feel I have gotten a little bit wiser. Although each individual day didn't feel like I had accomplished much, I believe I have. I've learned not to take myself too seriously and to take my relationships a little bit more seriously. I've learned that I need to love and enjoy both of my jobs- both as a mother and as a graphic designer. Let's see if I can gain a little bit more wisdom this time next year.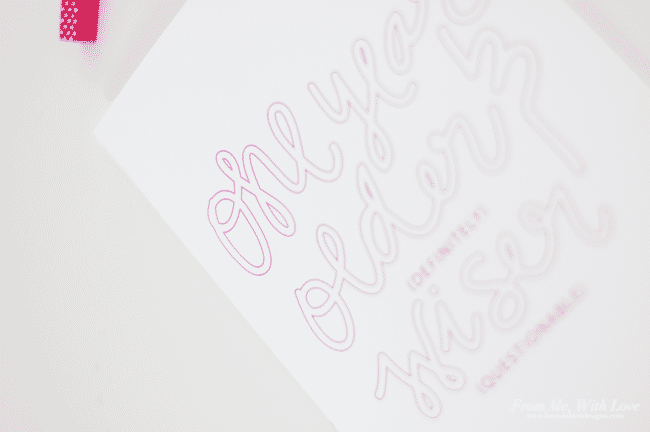 Hope this card saves you to the trip to the store. Maybe that's another wisdom I can gain- stop procrastinating!