It's me again! Annette from Tips From a Typical Mom and today I'm bringing you another fun printable for your home. I love Saint Patrick's day. Probably because my birthday is March 15th. For every birthday when I was young my mom would use shamrocks for decorations, green cake and mint and chocolate chip ice cream. For this reason, Shamrocks always make me happy. I also really love Irish Blessings which is why I've made this printable to share with you.

OUR LATEST VIDEOS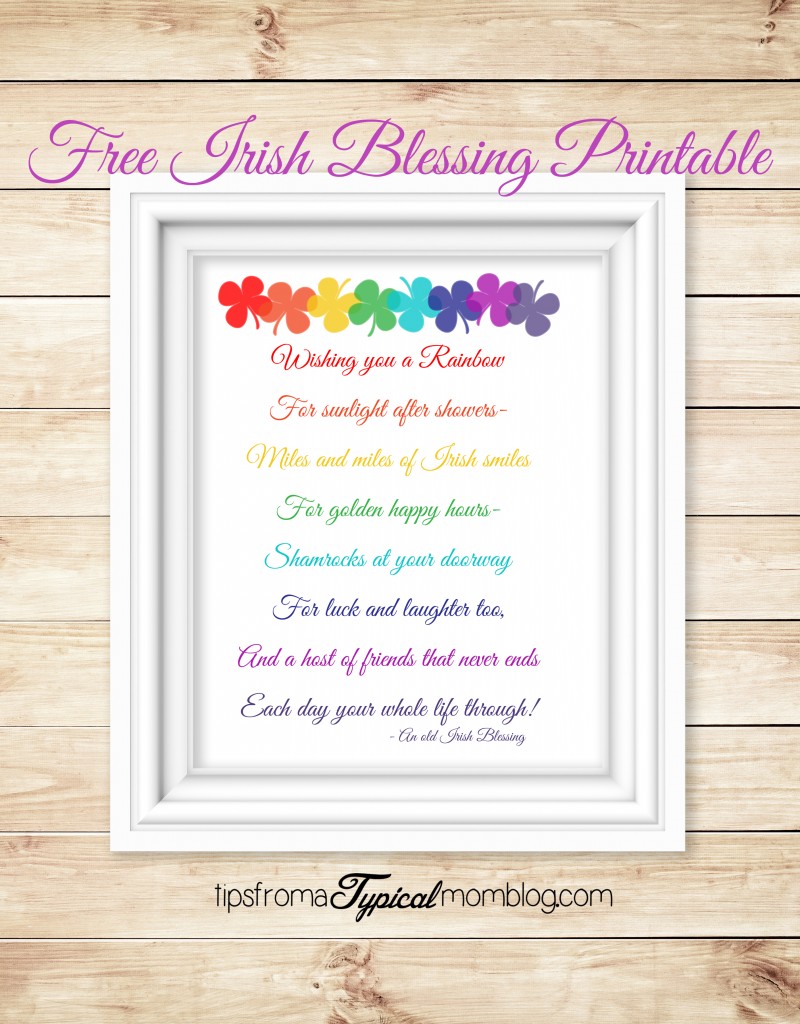 A Wish for a Friend
Wishing you a rainbow
For sunlight after showers-
Miles and miles of Irish smiles
For golden happy hours-
Shamrocks at your doorway
For luck and laughter too,
And a host of friends that never ends
Each day your whole life through!
Doesn't that just make you feel loved? I think this is the perfect blessing for your home this Saint Patrick's Day.
Just right click on the image below and choose "save as". Then you can choose where to save it to your computer. I printed mine through Costco as an 8×10, but it would be perfect blown up to a 16×20 if you REALLY love it! Perfect for your fireplace display, huh?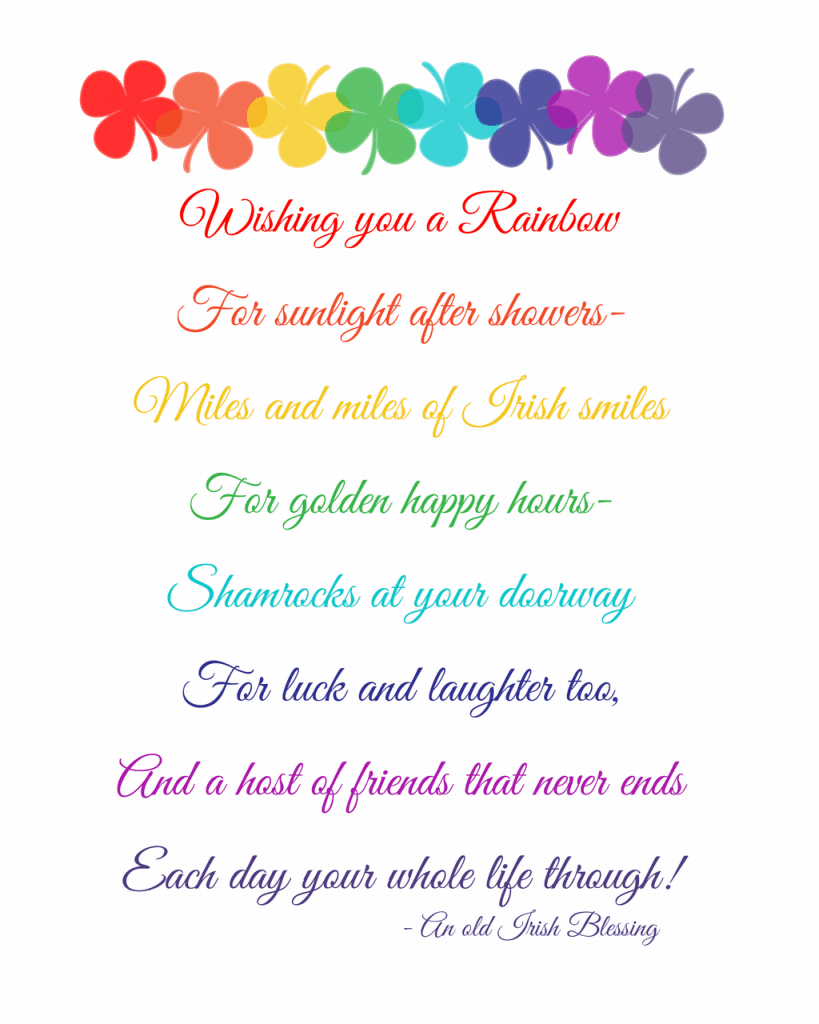 I hope you enjoy it in your home as much as I do! I have some Irish blood in me too, so go ahead and kiss me! ~ Annette