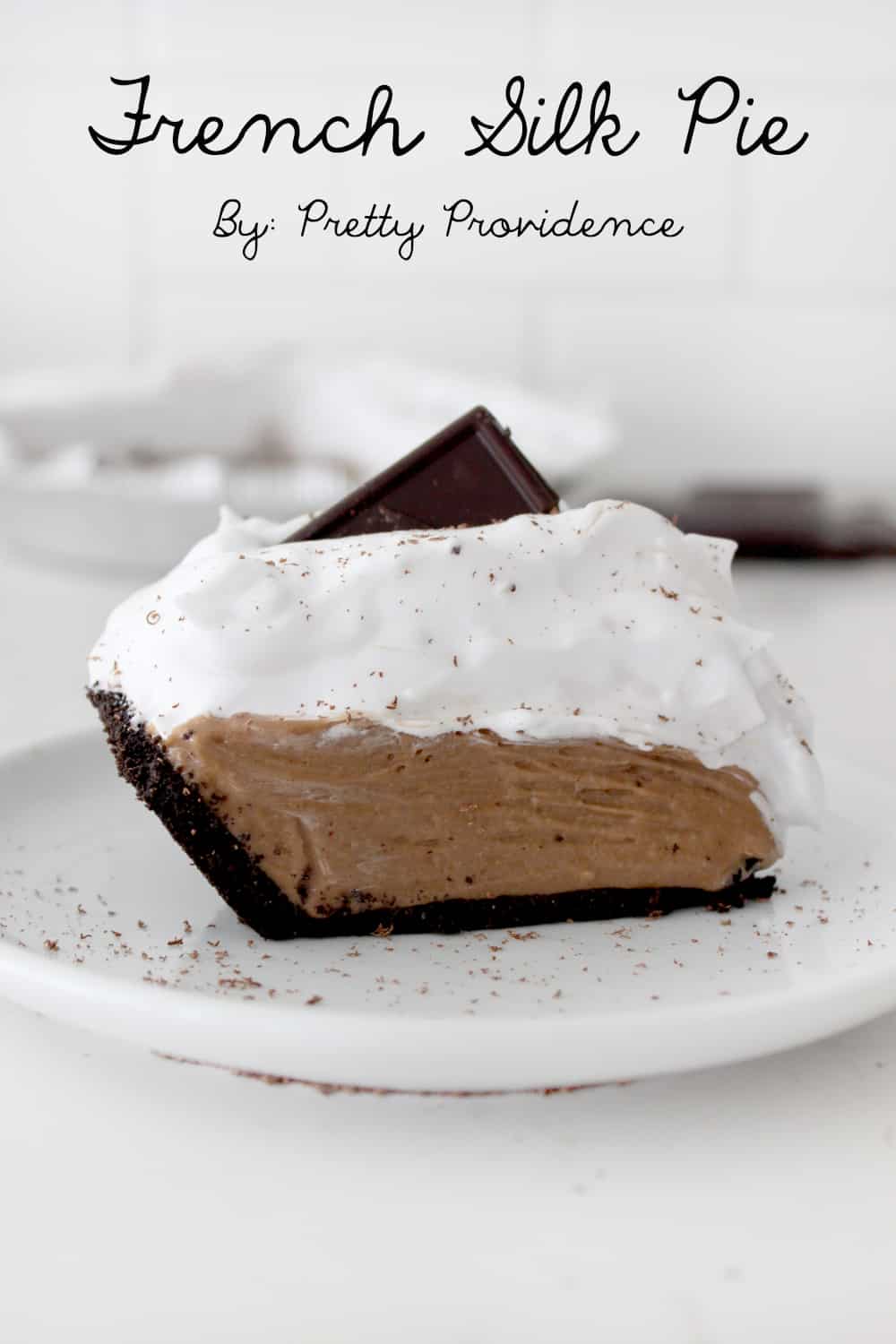 Where are all my chocolate lovers at?!? Let me tell you, this pie is not for the faint of heart! SO MUCH rich, chocolatey goodness, you guys. My family are all huge chocoholics and so every year at our Thanksgiving dinner we made two of these babies and they were always the first pies gone. Then I married into a huge pie family- and I was totally shocked when at my first Thanksgiving with them they had 22 pies and not one chocolate one! Haha. I have come to appreciate all types of pie goodness, but if you love chocolate you definitely need to add this french silk pie deliciousness to your rotation!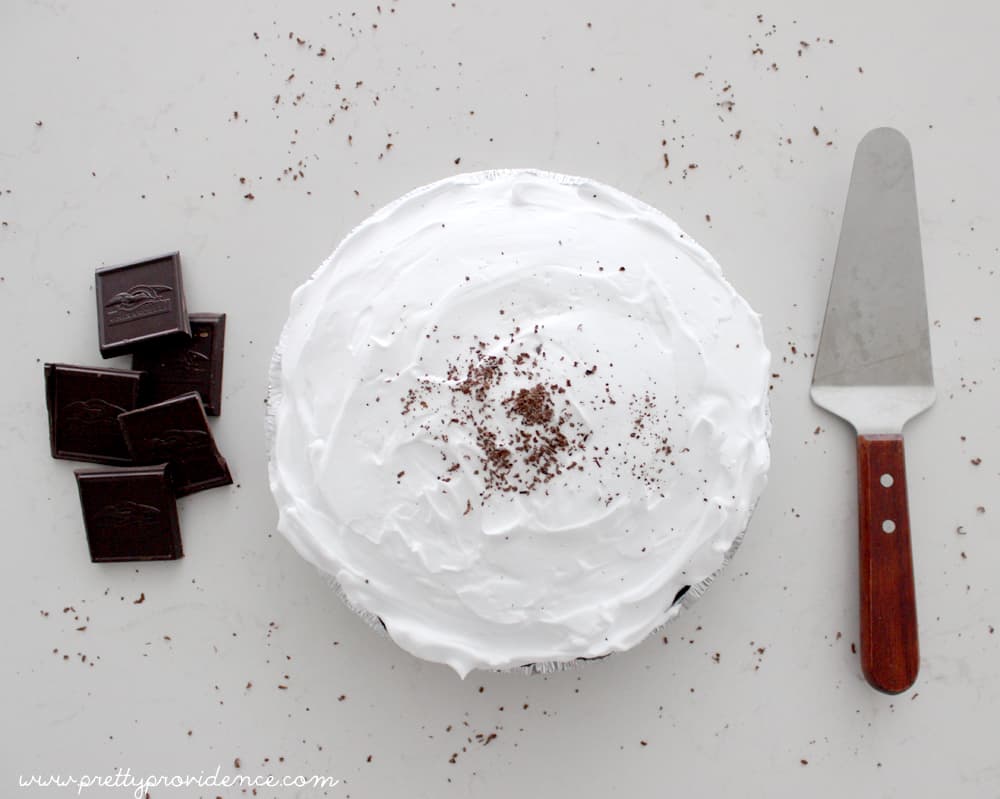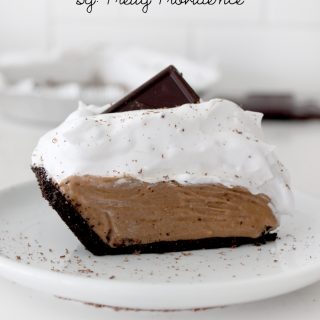 French Silk Pie

Ingredients
1 oreo pie crust
1 1/2 squares unsweetened chocolate
3 eggs
1 1/2 teaspoons vanilla
3/4 cup butter
1 cup + 1/8 cup sugar
cool whip or whipped cream
Instructions
Cream together your butter and sugar until light and fluffy.

Melt chocolate and add melted chocolate and vanilla to your butter mixture.

Add eggs one at a time and beat for 5 minutes after each egg, this is very important!

Pour into pie shell and chill 2-3 hours before serving! Top with whipped cream and chocolate shavings if desired.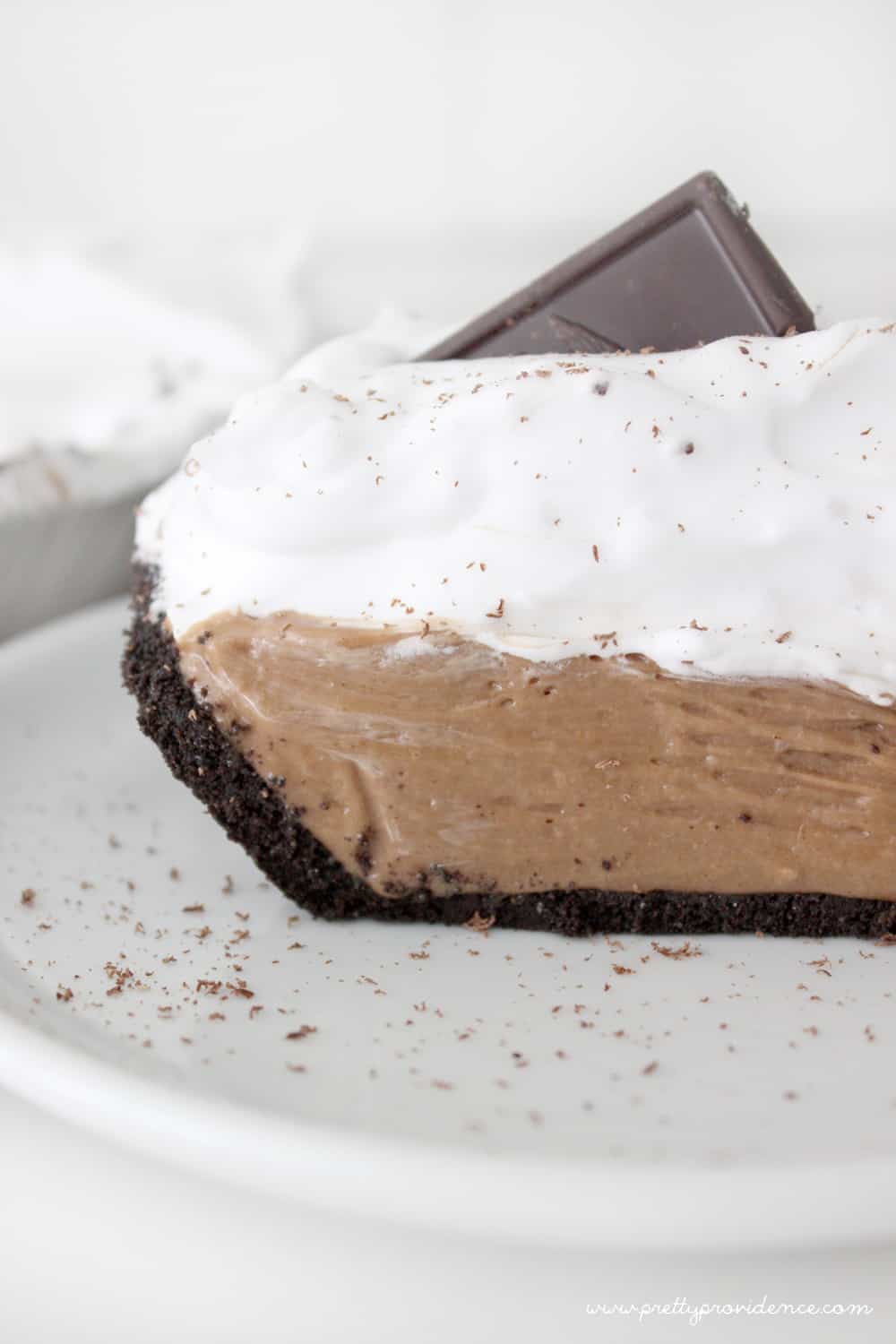 As you can see, I like to keep my chocolate to whipped cream ratio's pretty even ;) You know…. to keep things balanced!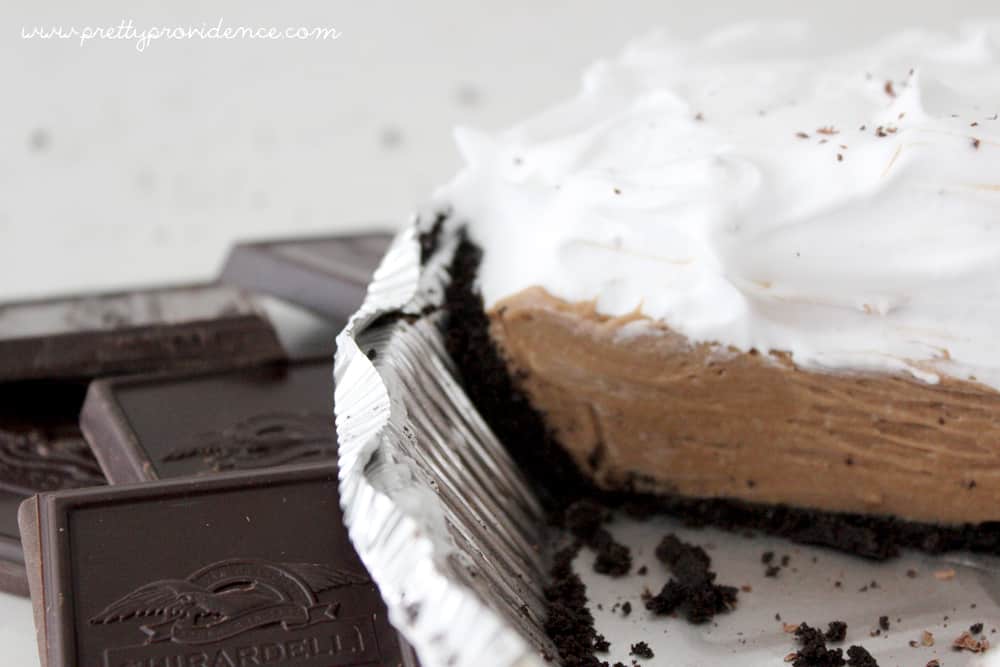 I also like to get some regular Ghirardelli chocolate squares to garnish the pies with on special occasions, it's such an easy way to fancy things up. Grating some chocolate over the pie works great too!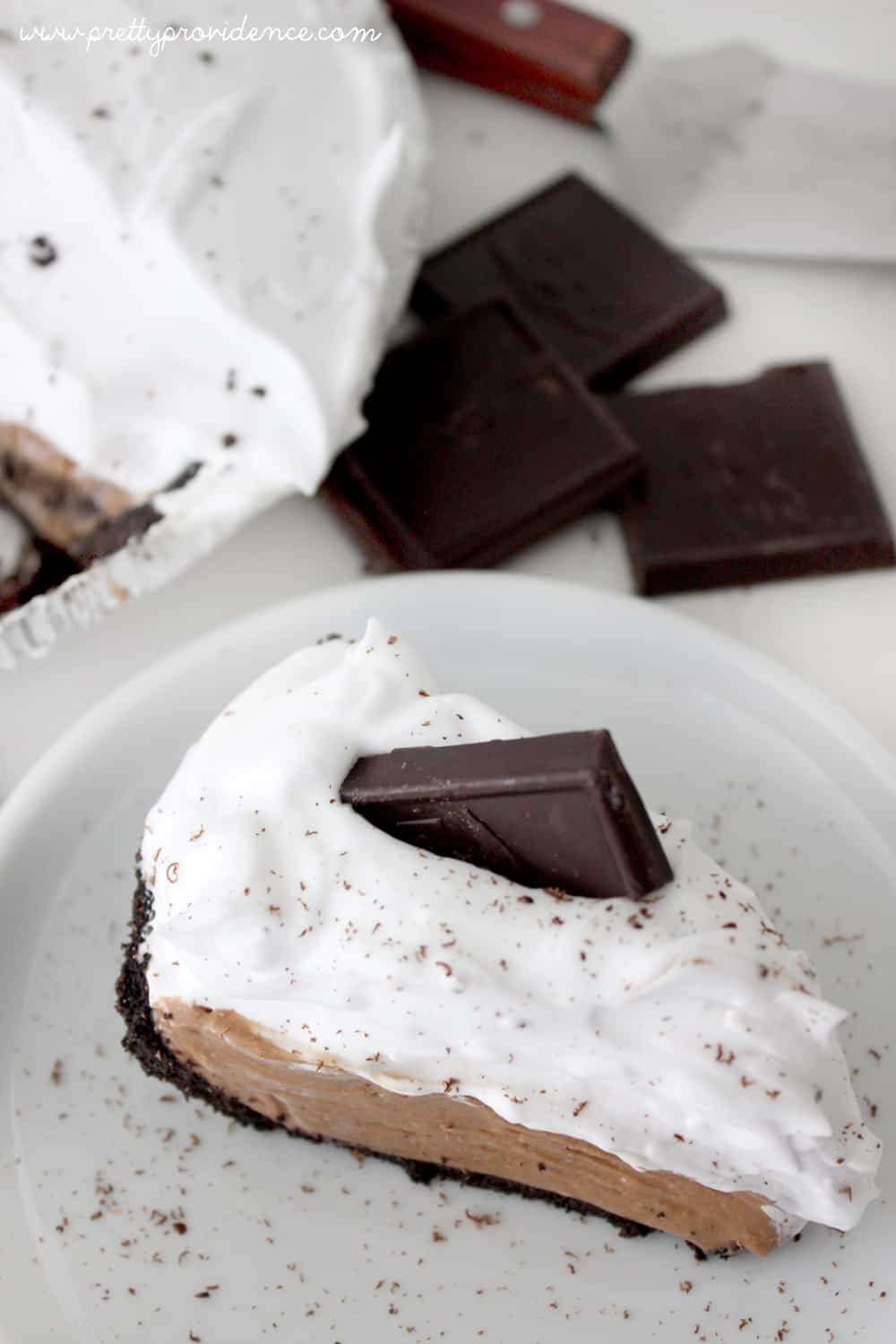 Happy pie eating, friends!