Hey lovies! We are BEYOND excited to introduce our newest contributor! Her name is Maya and she blogs over at My Life as Maya! She is a brand new blogger and she is going to be our new frugal fashionista! We hope you will all give her a warm welcome.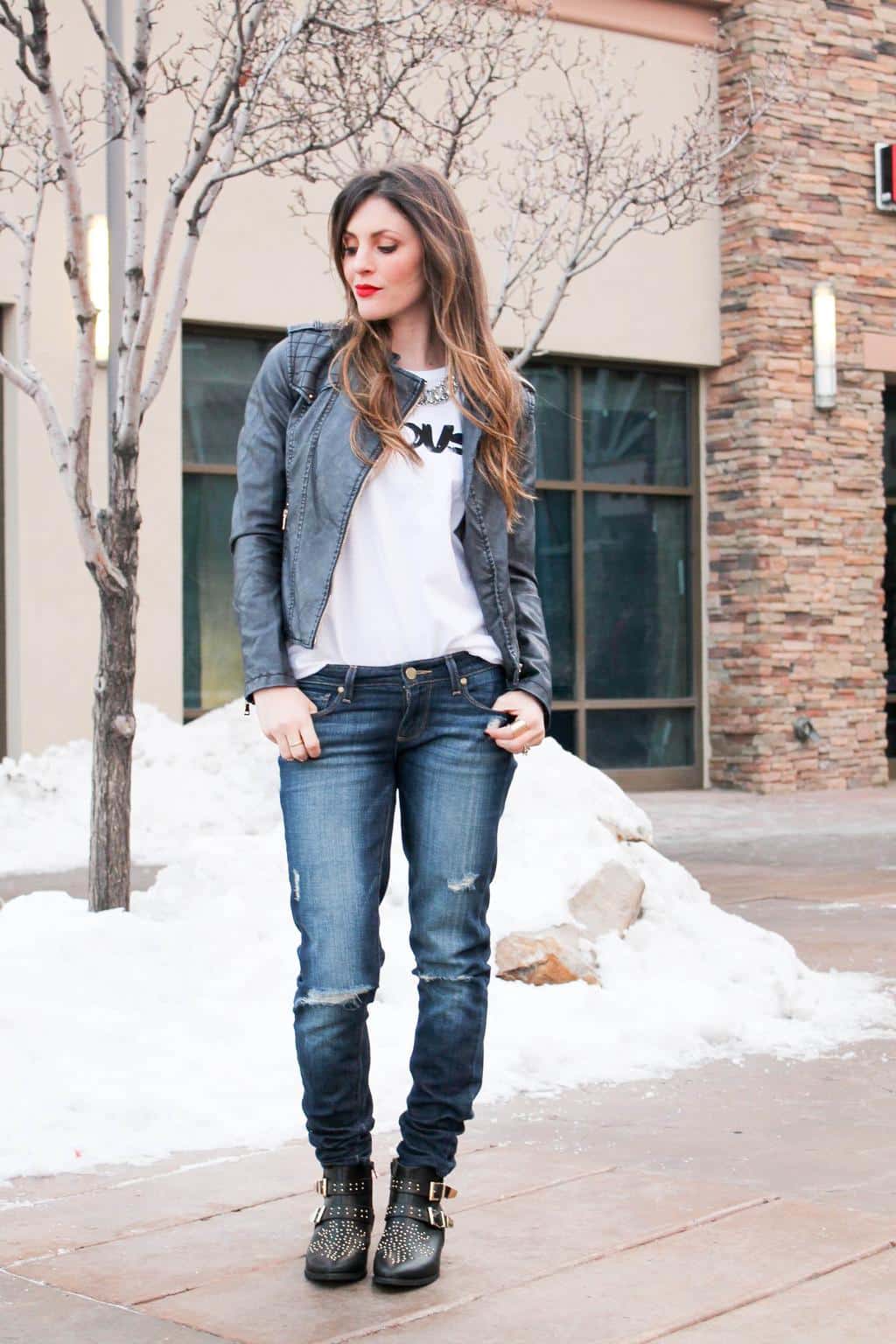 Hi guys! I am so totally beyond excited to be your Frugal Fashion contributor.  I have always felt strongly that you don't have to spend tons of money to look amazing, and the truth is that for every $500 pair of boots you see, there is almost always a $30 pair that look just like them.  As a mom, I'm constantly striving to find pieces that are not only well-priced but that are also functional: am I going to be able to run after my two year old in it? Will it wash easily?  Can I wear it to work and on the weekends?  You can expect lots of posts from me with super cute outfits that won't break the bank and are mommy appropriate!
My absolute favorite go-to pieces in my closet are basic graphic tees. You can do so much with them-dress them up with a leather skirt and heels or throw them on with a pair of boyfriend jeans for a day of running errands.  Because graphic tees are so versatile, they are a perfect choice for a frugal fashionista who wants to maximize the amount of wear she gets out of an item.   Today's look adds a feminine touch with a sparkling statement necklace to an otherwise masculine-inspired outfit consisting of boyfriend jeans, ankle booties, a graphic tee, and leather jacket.  Bonus: each and every single piece on here is under $50!!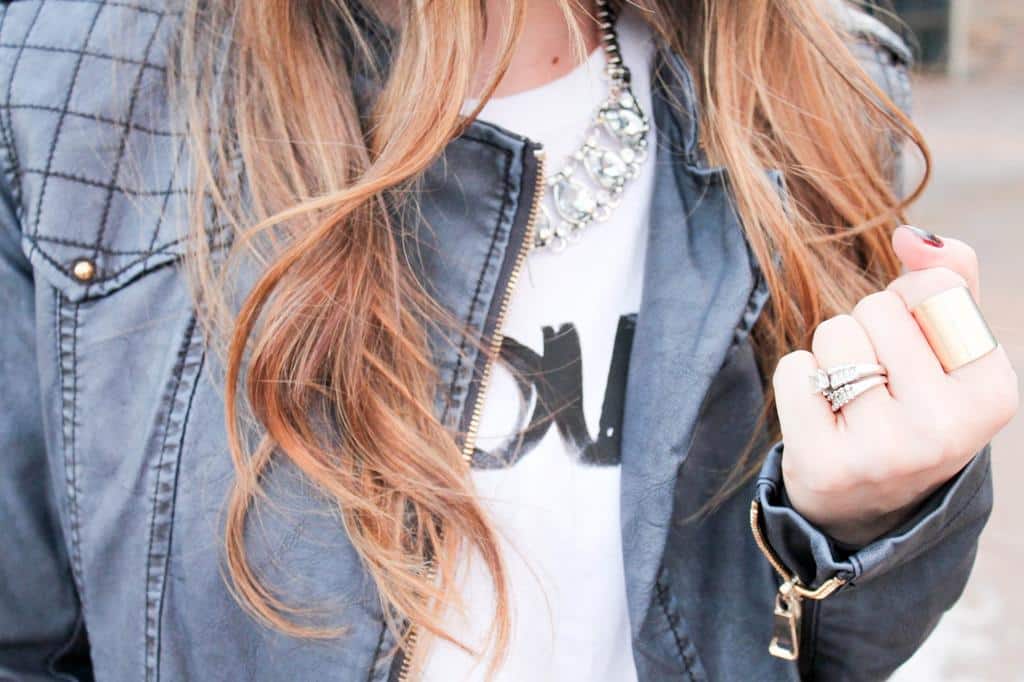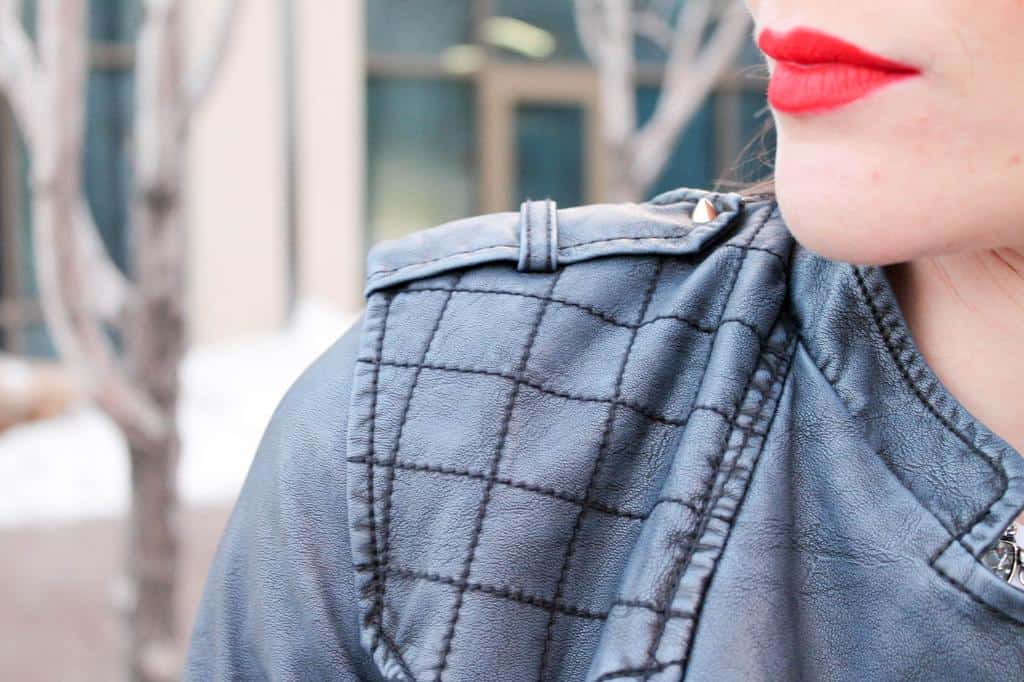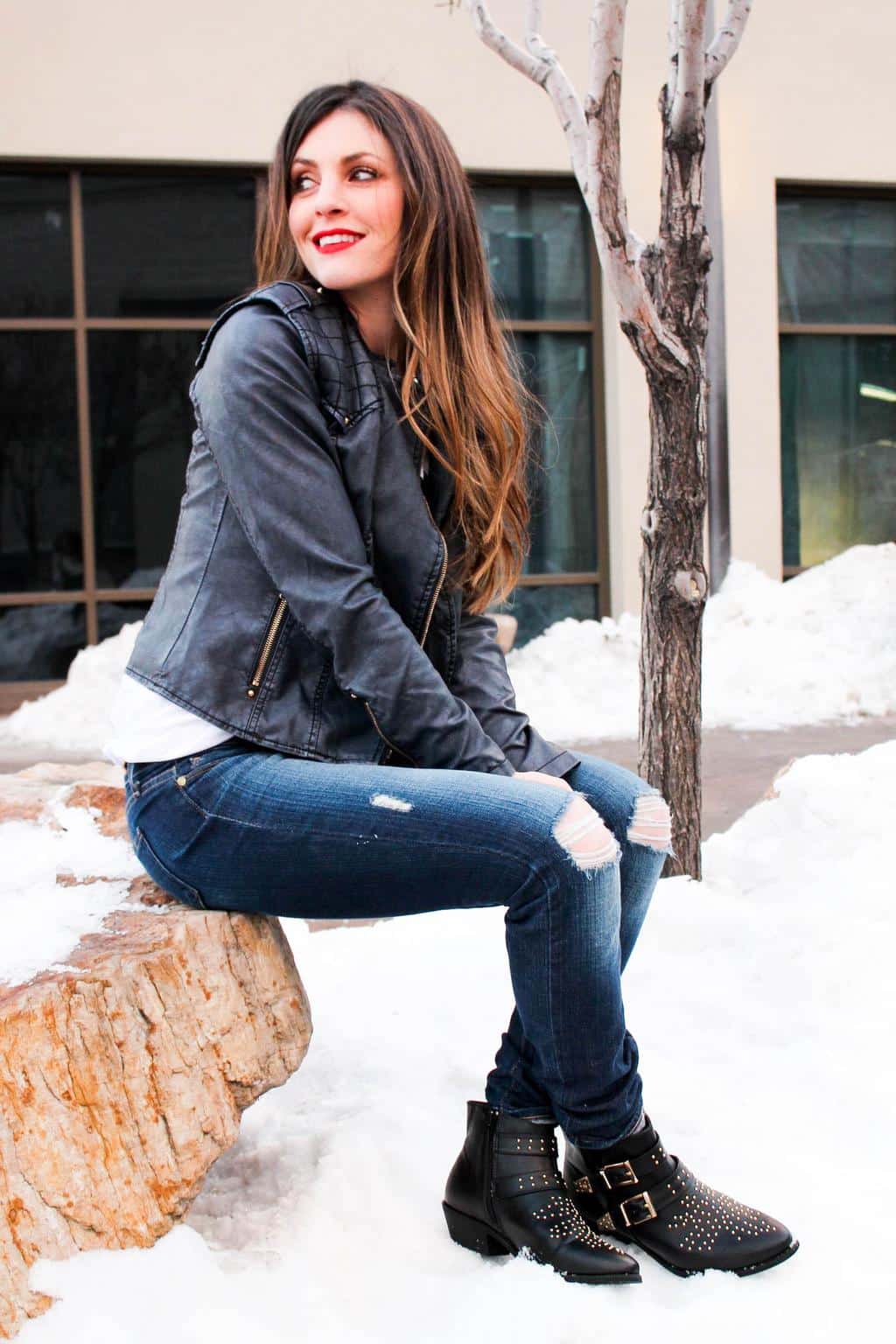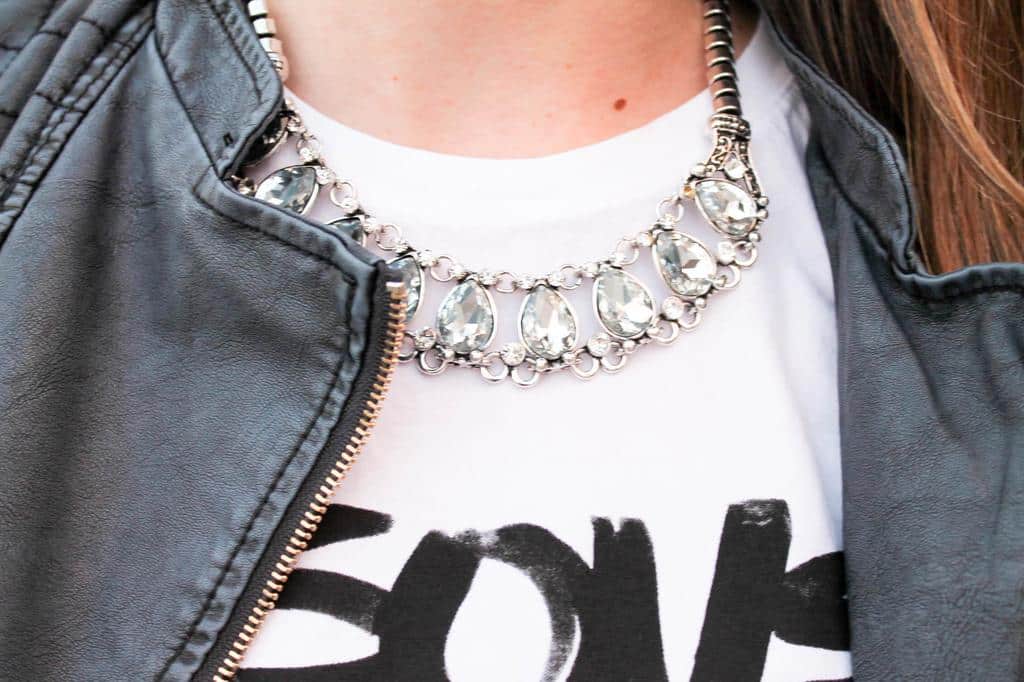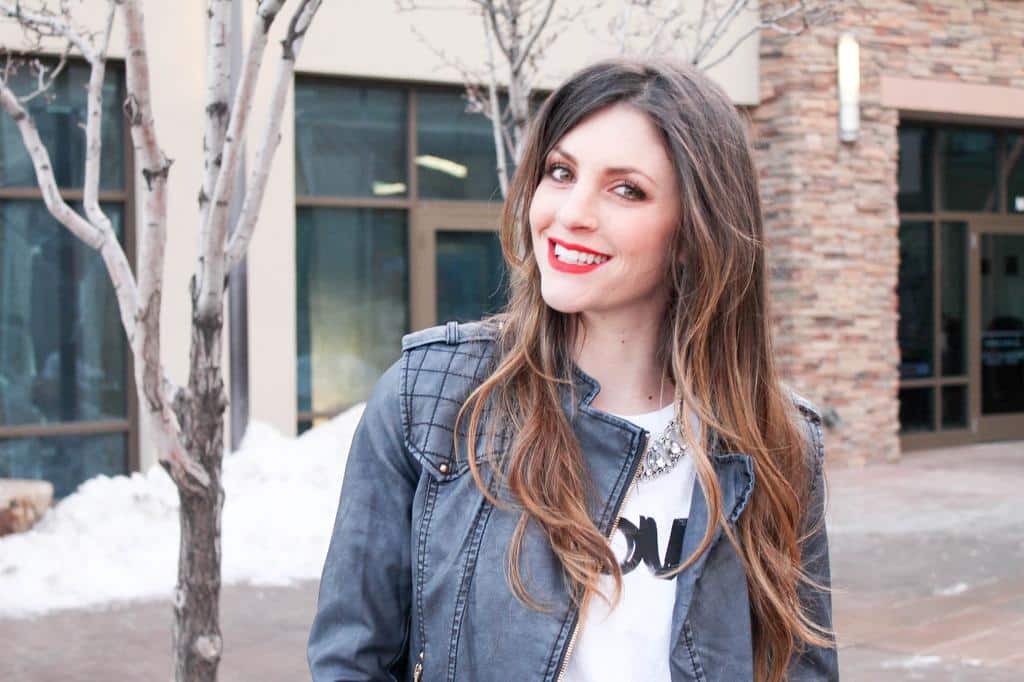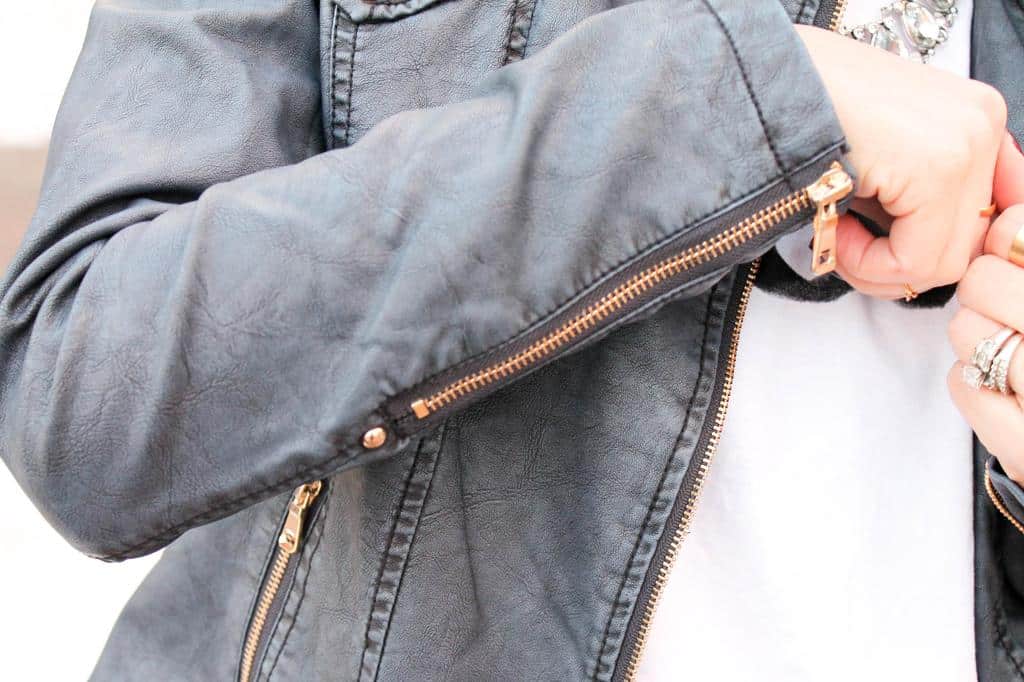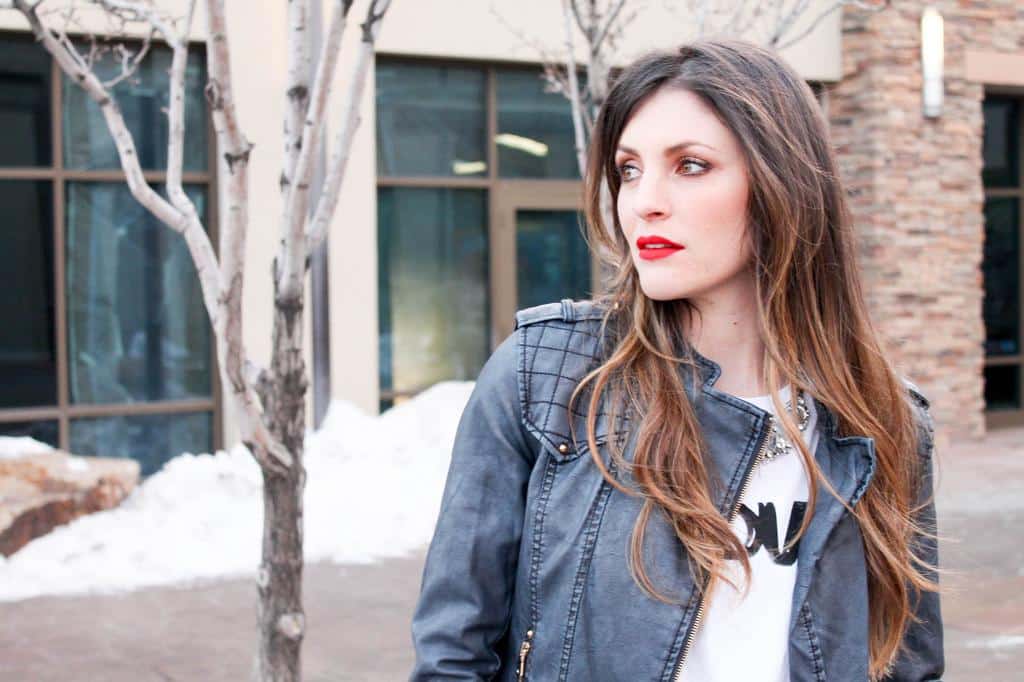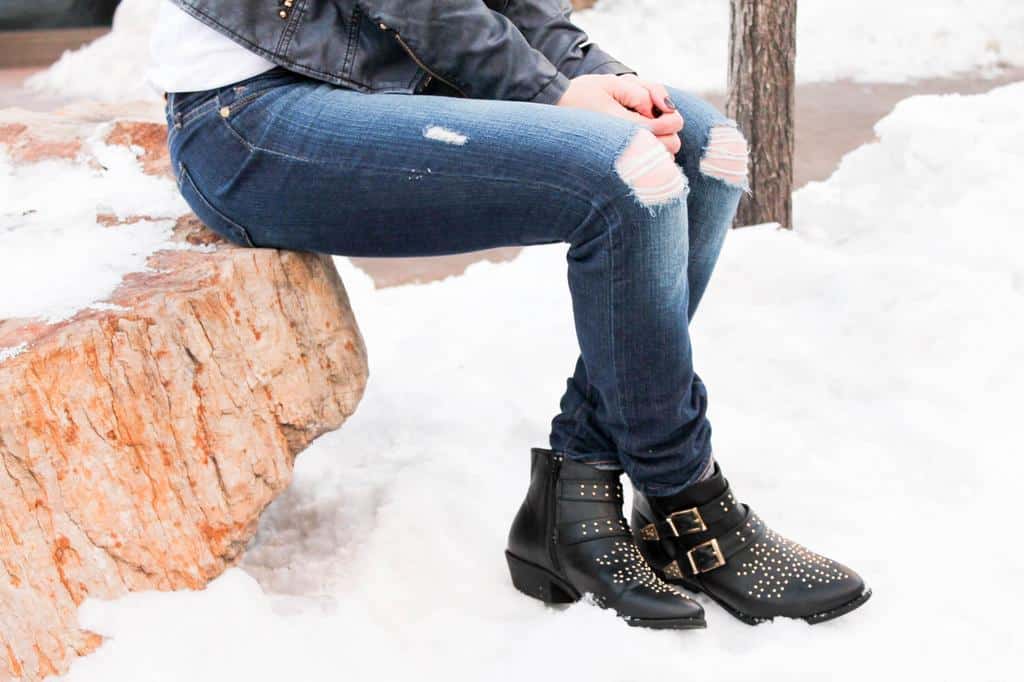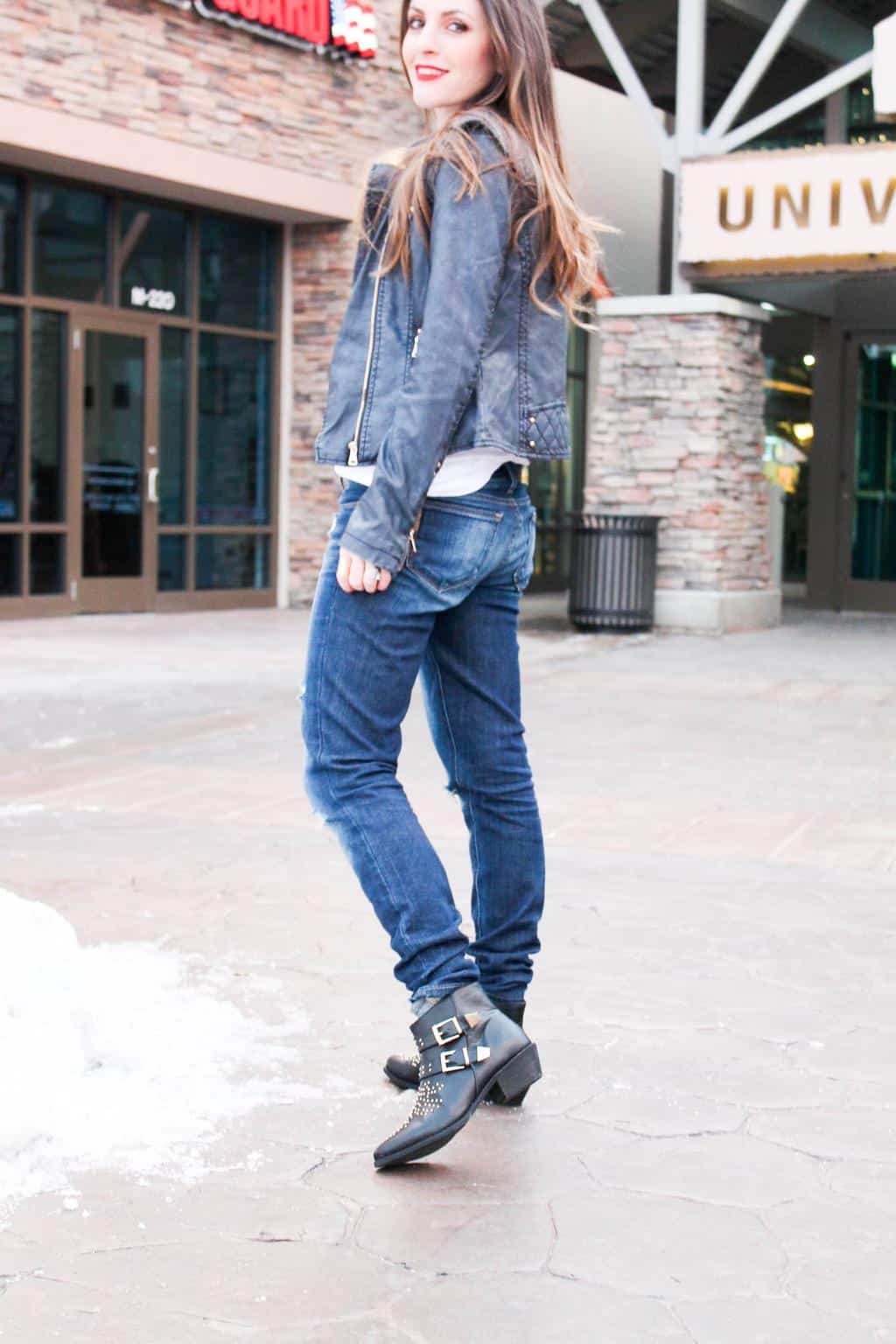 JACKET: Forever 21, here
TEE: Sincerely Jules, here
SHIELD RING: Foreign Exchange, similar here
NECKLACE: Foreign Exchange, similar here, loving this one
BOOTIES: Forever 21 (in store), super similar here
Thanks for reading! I can't wait to hear what you think about this combo :) Come check out My Life as Maya for more fashion inspo along with paleo-inspired clean healthy recipes, fitness programs, mom stuff, and more! Muah!