Make fruit & yogurt popsicles that are not only tasty but good for you too… with just two ingredients.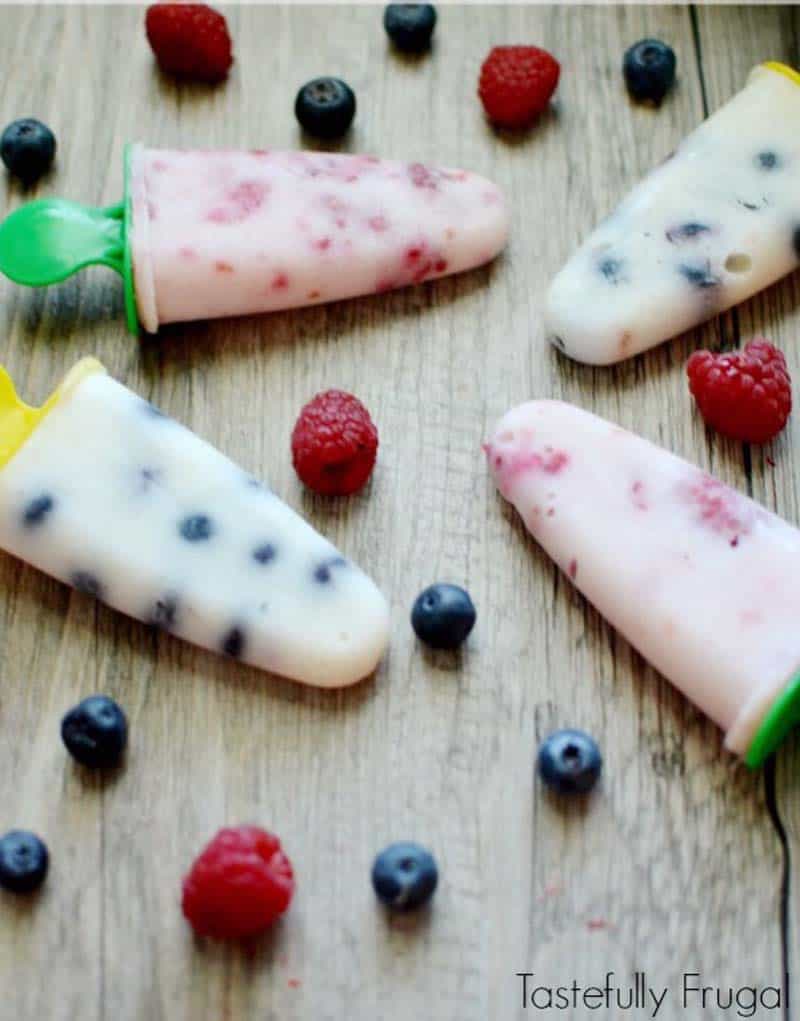 There is no better way to cool down on a hot summer day than with a popsicle. You know it, I know it and every kid at the park knows it. We live in a great community with so many friends for my boys. Most days you can find me at the park down the street or in our yard with my boys and their "crew". I love that they have such a great group of friends but what was getting hard was when they would all ask for popsicles three or more times a day. Going through that many popsicles a day was getting expensive. So I decided to take matters into my own hands.
Whenever berries go on sale I like to buy extra and freeze them to use later. I've always been a berry lover and I'm hoping to pass that love down to my boys. This time instead of bagging the berries I bought a big tub of yogurt and mixed the two together. With just one small container of blueberries, raspberries and a large tub of yogurt I was able to make 20 fruit & yogurt popsicles! Not only was it more affordable to make my own (less than $5 for the whole batch) but they are also healthier too!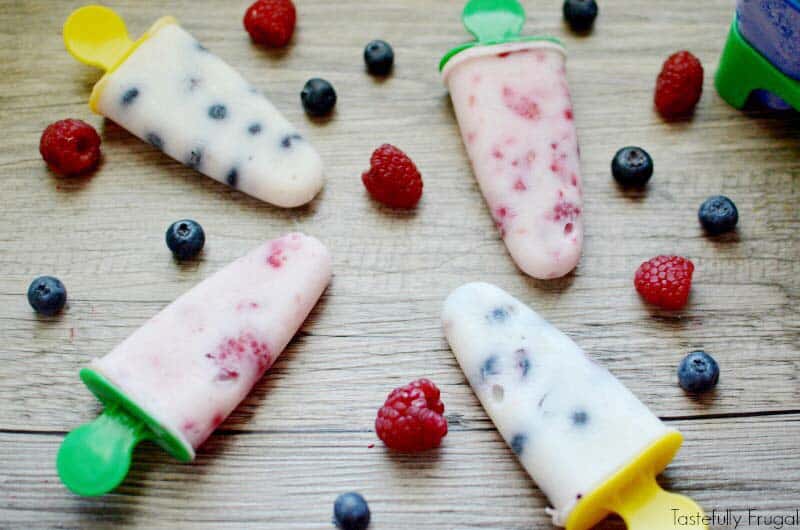 And the kids love them! Plus, they seem to be more filling than fruit popsicles. My boys and their friends have gone from eating two or more popsicles in an afternoon to just one. That means a whole lot less of a mess for me to clean up and more time for them to run around and be crazy. So if you're having the same popsicle eating frenzy issue I was having, make a batch of these popsicles. Not only will it calm their appetites, but it will also keep a little extra cash in your wallet!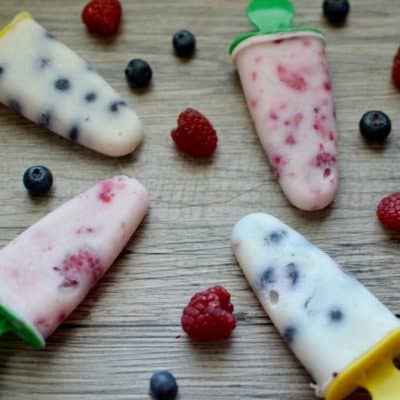 Fresh Fruit & Yogurt Popsicles
Ingredients
1

small box of berries

raspberries or blueberries are my favorite

1 1/2

cup

yogurt

any flavor, I used vanilla
Instructions
Combine ingredients in a small bowl.

Spoon into popsicle molds.

Freeze for at least 4 hours.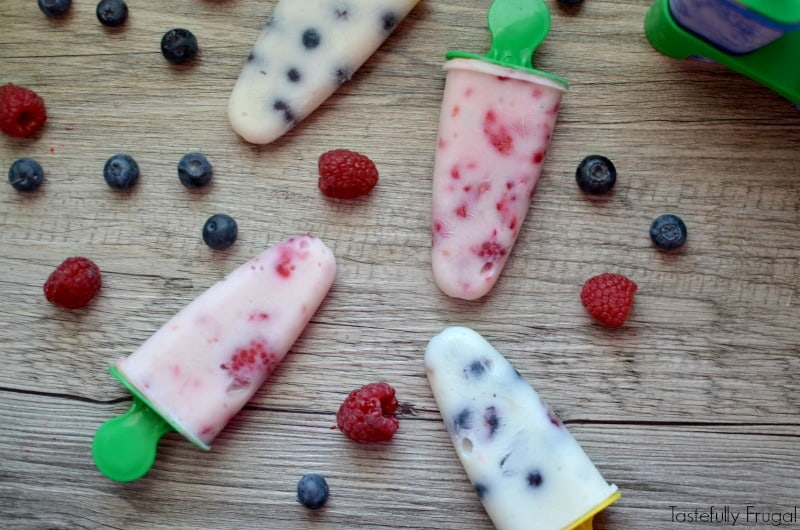 What are some of your favorite fruits? How yummy would they taste mixed with yogurt and made into a popsicle?!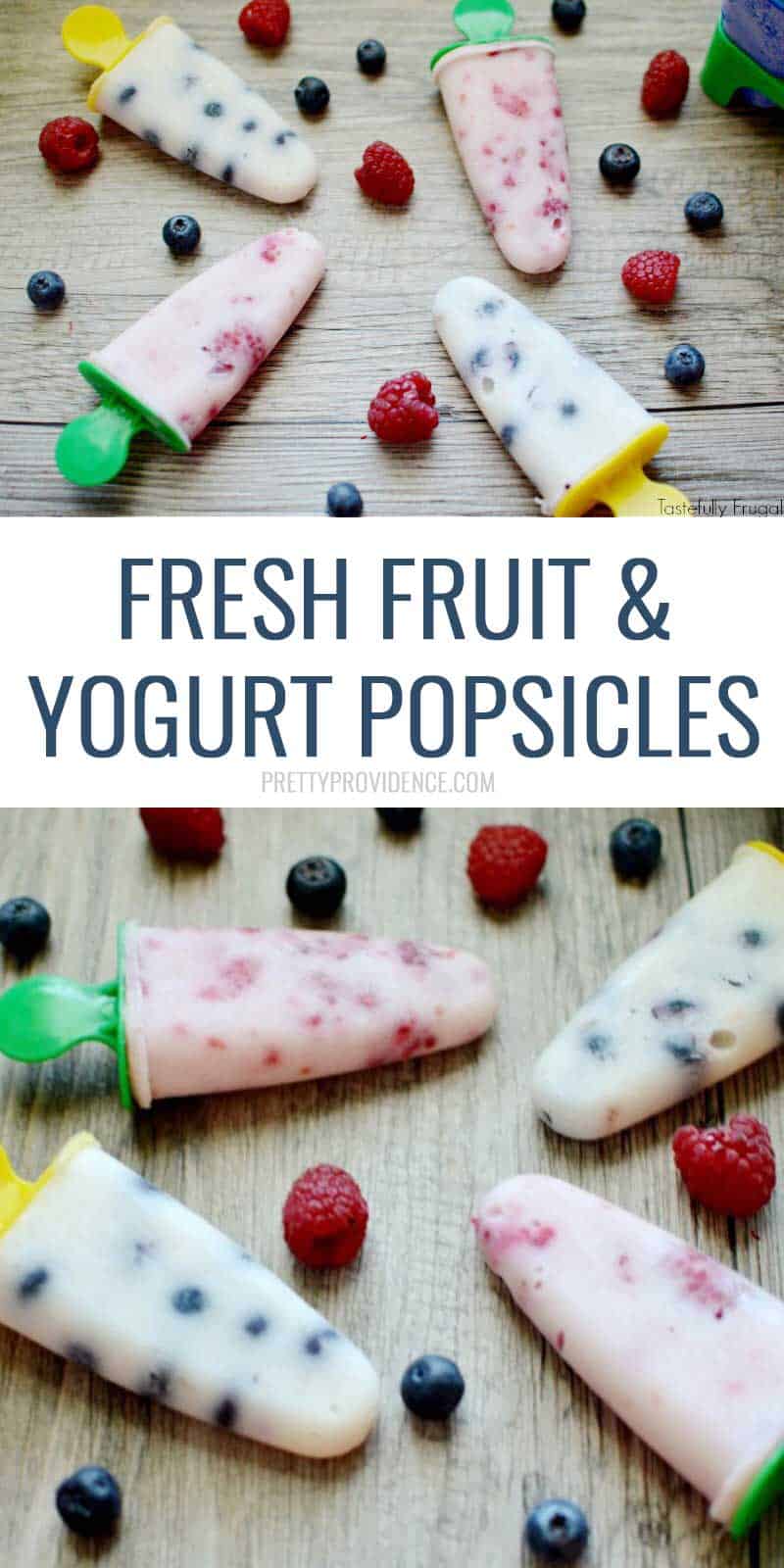 If these popsicles look tasty check out these other cool treats too: