This post is brought to you as part of Kimberly Clark's #celebratefamilyvalues campaign! As always, all thoughts, ideas, and opinions are 100% our own!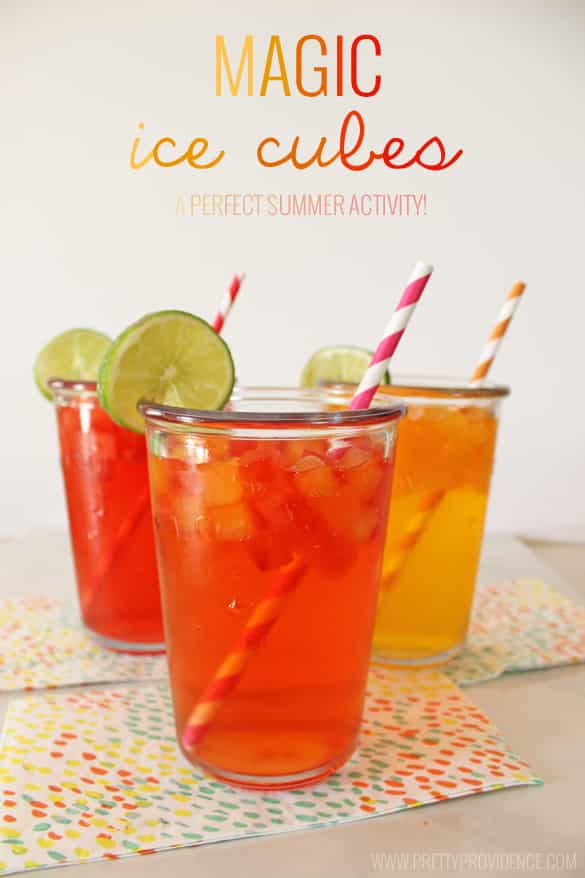 As a mother of three kids three and under, things can get a little crazy around here! Since our little brother is still so new, we aren't going out in public a ton yet.. and let's be honest, taking my three cute little's out and about by myself is still a bit overwhelming. In prepping for brothers arrival, I knew that this would probably be the case so I planned a whole bunch of super easy fun summer activities (like our fun ice cream in a bag, or our homemade bubble solution) that I could do to keep my toddlers happy and entertained for the days that I just don't have it in me to venture out of the house. I have to tell you, these magic ice cubes have been at the top of their list! It's amazing how the simplest things can make these little people so happy and excited.
Let's get down to business, shall we?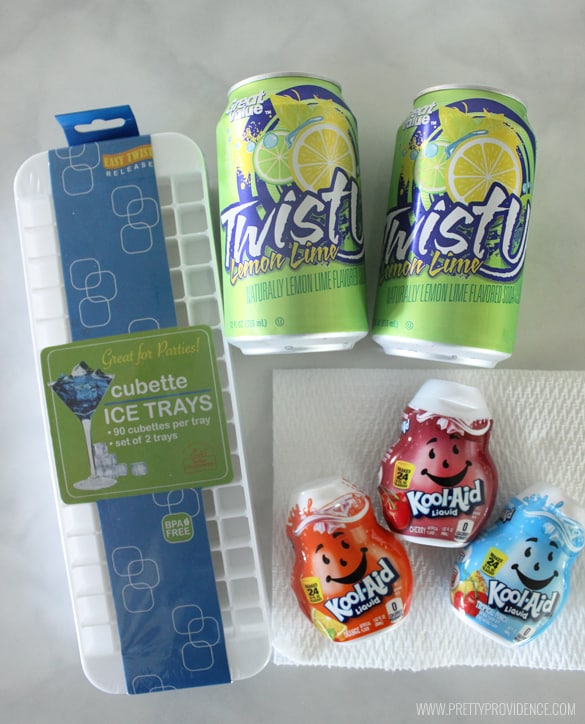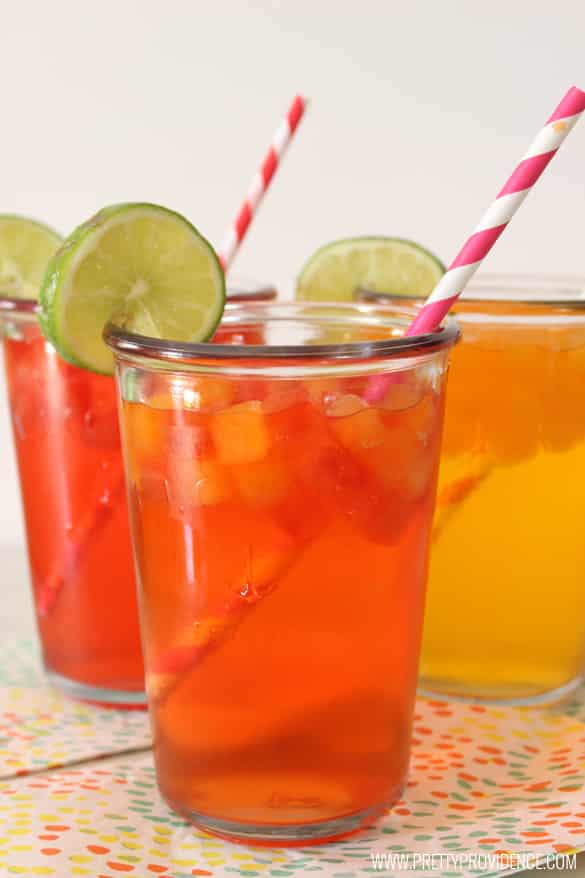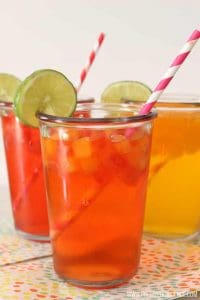 Print
Fun and Easy Magic Ice Cubes
These Easy 'Magic' Ice Cubes are Kool aid Ice cubes that turn clear drinks into fun, bright colors! Kids go crazy for them! This is a fun way to teach science to kids.
Total Time
12
hours
5
minutes
Ingredients
1

package

Kool Aid

(or more, if you want more colors)

12

oz

Lemon Lime Soda
Instructions
Prepare Kool Aid as directed on the packet.

Lay paper towels out on a work surface underneath ice cube trays (Kool Aid can stain and it is hard to pour exactly into the trays.)

Poor prepared Kool Aid into ice cube trays and put them in the freezer overnight or until frozen solid.

When colored cubes are ready, pour soda into glasses and add the desired color of cubes.

Watch the "Magic" as your drink changes color before your eyes!
Nutrition
Serving:
2
ice cubes
|
Calories:
12
kcal
|
Carbohydrates:
3
g
|
Protein:
1
g
|
Fat:
1
g
|
Sodium:
3
mg
|
Sugar:
3
g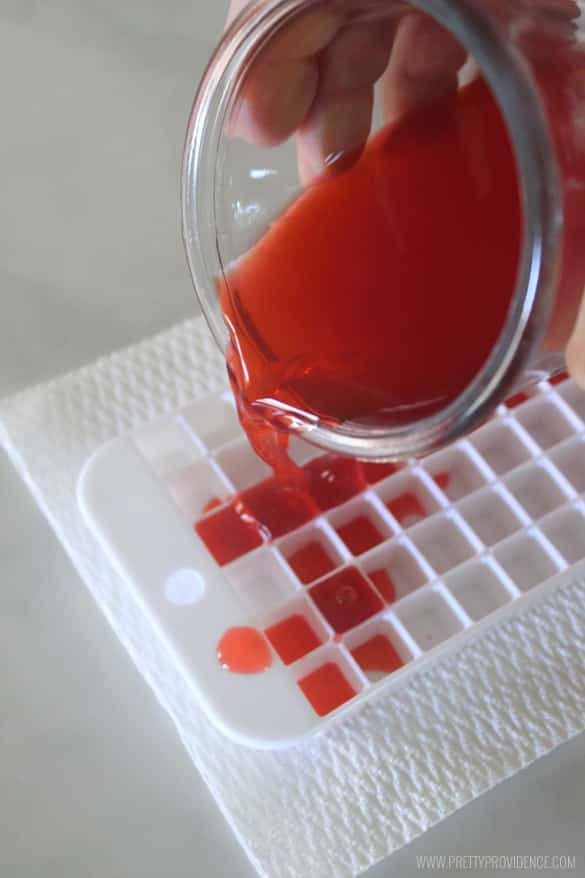 I've said it once, but I'll say it again, Viva Vantage paper towels are the beeesssssttt! Make sure you get your coupons from the Pick Up The Values page for amazing deals (seriously, they will be cheaper than generic)!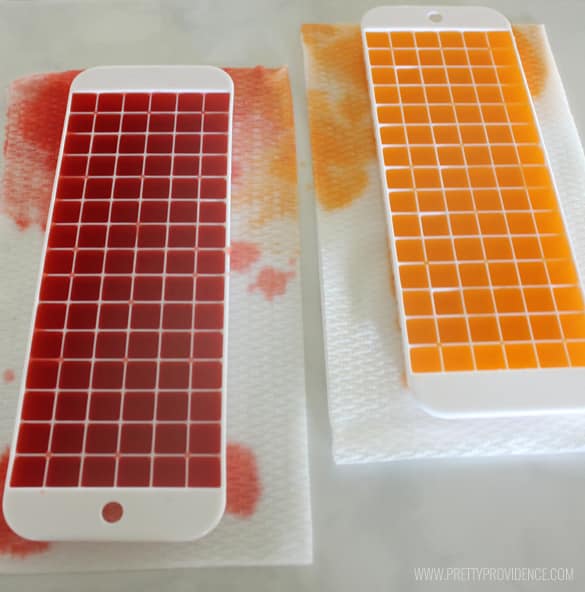 This time we used red and orange Kool Aid mixes! Blue and green are favorites too, any really bold color is fun!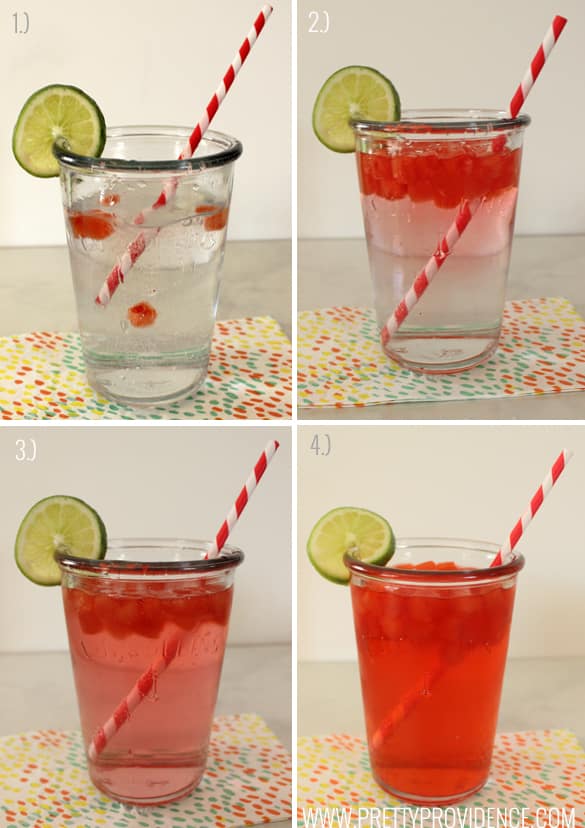 Here's some pictures of the process in action. Stirring makes the cubes melt faster, and so does heat! We used these mini ice cube trays, which makes them melt really fast, so if you want to prolong the process you will want to use larger trays!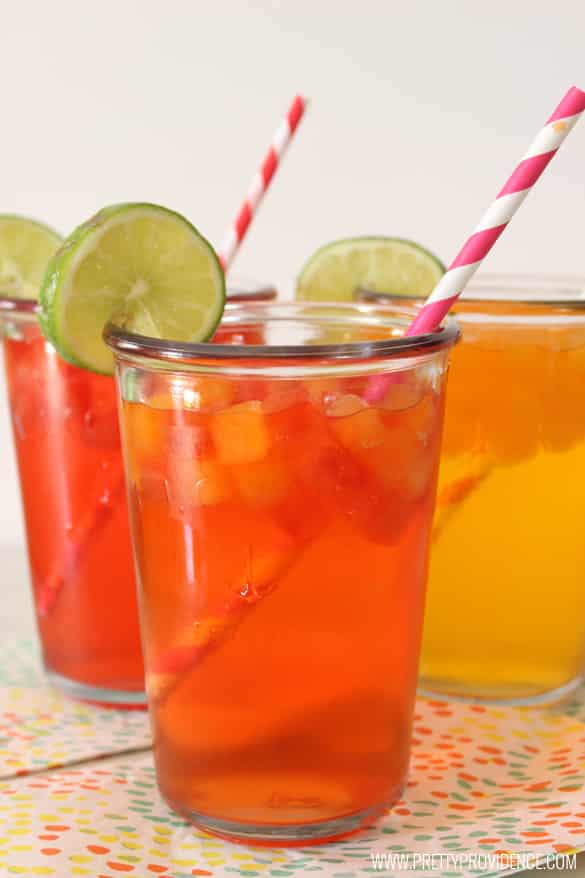 The drink on the right is the red cubes, the left is the orange and the front/middle is a mix! We had so much fun with this activity, I hope your little ones love it as much as mine did!
xo,


P.S. Don't forget to check out Pick Up the Values on Facebook and Twitter for awesome deals and tons of other fun posts in their #celebratefamilyvalues series!