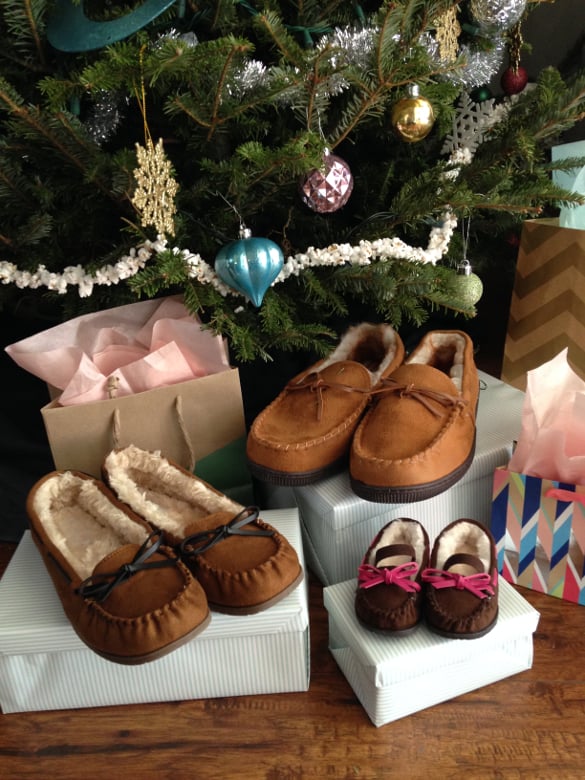 This year my husband and I are trying out a whole list of new things to make this Christmas memorable. Growing up we both always got new pajamas on Christmas Eve and we'll probably do that for our baby girl once she's older, but for now I decided I'd like to get us each some new slippers to wear throughout the coming year! Slippers are one of those things I loooove, but never buy for myself. Things like that, little luxuries, make the best kind of gift in my opinion.
This is where Payless ShoeSource comes in. They have killer deals on their slippers and flurry moccs for the holidays. I love the moccasins especially because they are cozy but still have a sole – I am one of those people who wants to wear slippers out to the donut shop on Saturday mornings, over to my family's house for Sunday dinner or to get the mail. You know me, always keeping it classy! Anyway, I was able to get all three of us new, matching moccasin slippers for less than $50! The tiny baby ones… I can't even handle the cuteness.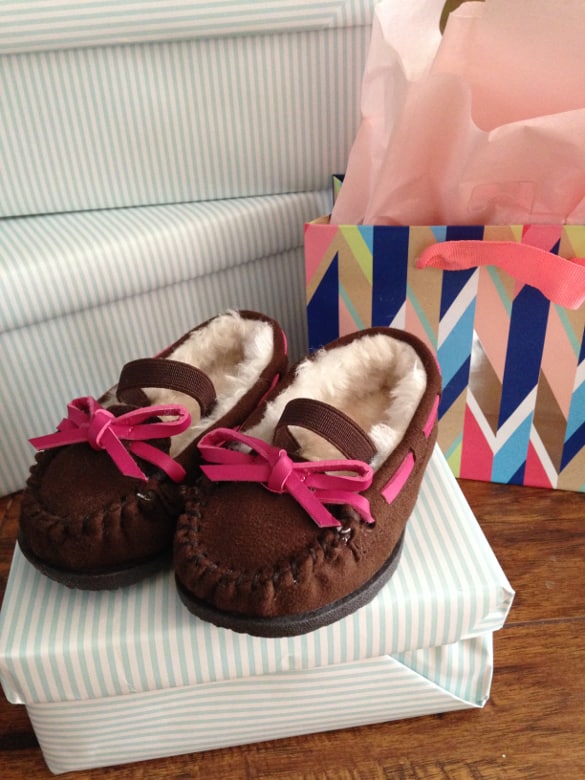 For my husband I got the Charles slippers and for myself and June I got Flurry Moccs. The women's moccs come in tons of colors and patterns! I had a hard time deciding between the cognac, teal, or plaids. I think these would be great gifts for other people as well – parents, sisters, or friends. I don't know anyone who doesn't like slippers, so they are a pretty safe bet and they are SOOO comfortable! Do you do new pajamas or slippers at the holidays? I'm pretty excited about this new tradition. Check back later today for a list of other fun things my family and I are doing to celebrate the season!

This is a sponsored conversation written by me on behalf of Payless via Burst Media. The opinions and text are all mine.