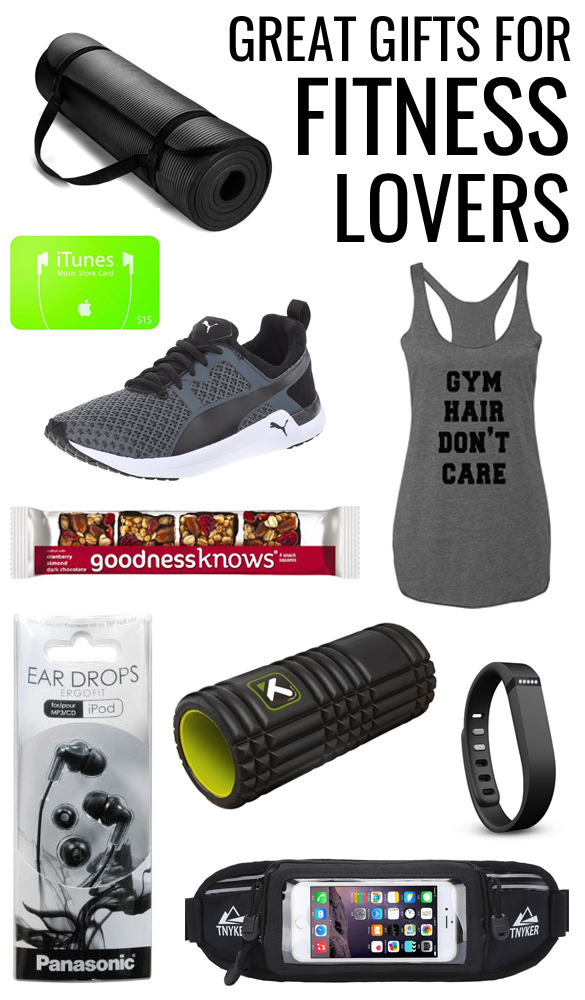 Hey party people!  Can you believe it is already holiday time?! I am so excited. Literally one of my very favorite things to do is to find the perfect gift for someone I care about. There is nothing like surprising someone with something they didn't ask for but totally love and I kinda pride myself on doing that! For the first time ever in my life I have worked out at least 5x a week for 9 straight weeks, and I can honestly say that now I get it. I haven't lost very many pounds yet, and my body is just starting to change shape, but I am stronger than ever before and I have come to love working out and the mental satisfaction that it brings me. All of the products I'm listing are either things that I have and I highly recommend, or things that I really want for myself (and I will let you know which)!
At least for me, how much I spend on a gift depends on who the gift is for and what the occasion is, so I have a range of options for you budget-wise and I will rank them starting at the least expensive with either 1, 2 or 3 dollar signs! You ready for some great gifts for fitness lovers? 

$ – goodnessknows snack squares
These babies are so. dang. good. Since I've been trying to eat clean they have seriously saved my life. I grab one every time I have a major sweet tooth or chocolate craving (read: everyday). They come in three flavors: cranberry almond dark chocolate, apple almond and peanut dark chocolate, and peach and cherry almond dark chocolate. They are honestly all delicious but my absolute favorites are the cranberry almond dark chocolate (pictured above) and I have started buying them in bulk! Haha. You can tell by tasting them that they are made with real fruits, nuts and chocolate and they contain NO artificial colors flavors or sweeteners. Lots of times I eat two squares to fuel me up right before my work out, and then two as a reward right after! If you are going with a fitness themed gift, I think these would pair perfectly with any other gift you choose.. and who doesn't love guilt free chocolate?! You can find them in your local grocery stores or easily order online. They would also be a fun stocking stuffer for the health nut in your life!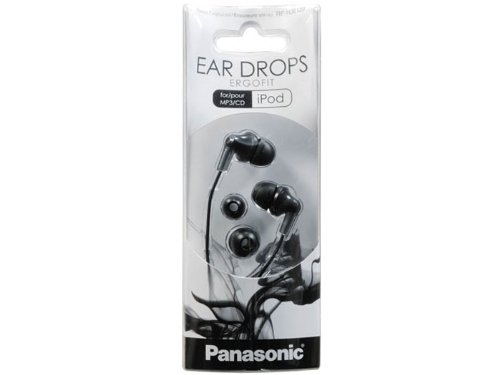 $ – Ear Drops
Somehow I always lose headphones so I don't like to spend too much money on them, but there is also nothing worse than earphones that keep falling out of your ears or flickering or any of that nonsense. I haven't tried these ones yet, but they have 4.5 stars on over 25,000 reviews, so I can't wait to see what the buzz is all about! A great affordable gift for anyone! If you wanted to make this gift a little nicer, I think it would be fun to include an itunes gift card! Who doesn't love new music when they are working out? Even with a ten dollar gift card I think the pair would make a fun and thoughtful gift.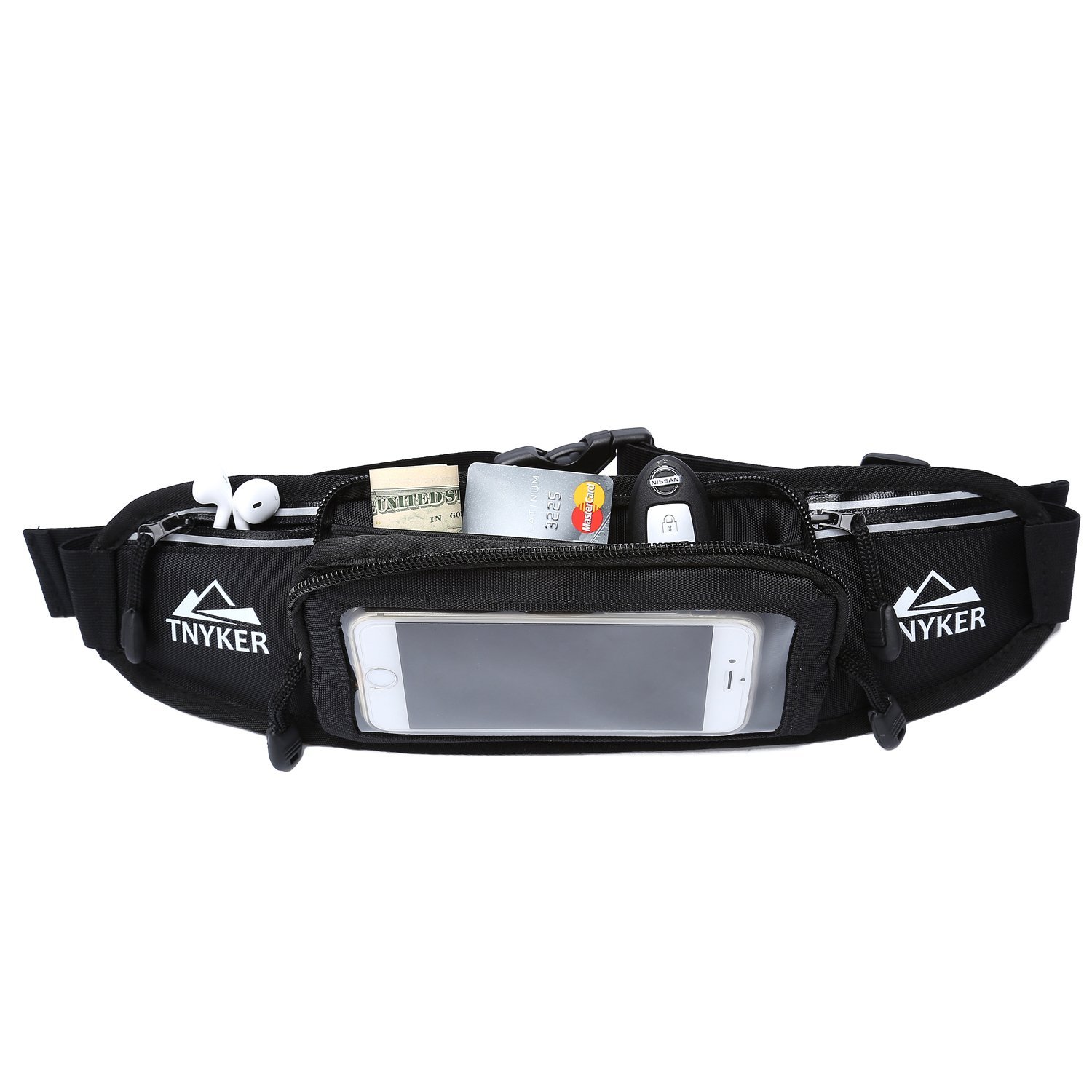 I don't have one of these, but I've always wanted to try one. You can't beat the price on this one, and it has 5 full stars out of 30 reviews!
$$ – Yoga Mat
I don't do much yoga, but I love to do circuit training at home and it really grosses me out to sweat all over my floors, haha. I bought this yoga mat and it has been great for planking, push ups, sit ups, really any kind of floor exercise and of course the stretching afterward! If you want to get into yoga this beginner set could be a cool gift, too!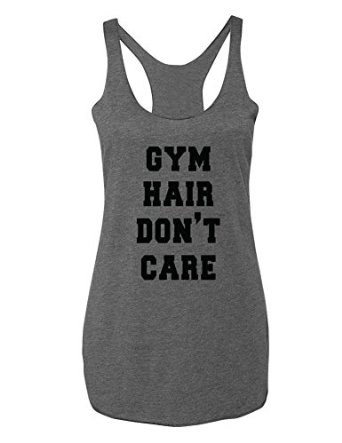 I have this tank and I love it! Funny, monochromatic (can you tell I like black and grey work out stuff? haha) lightweight and breathable. Basically the perfect workout tank and a super fun gift to give. I would order a size big, just because I like my work out tanks loose, though.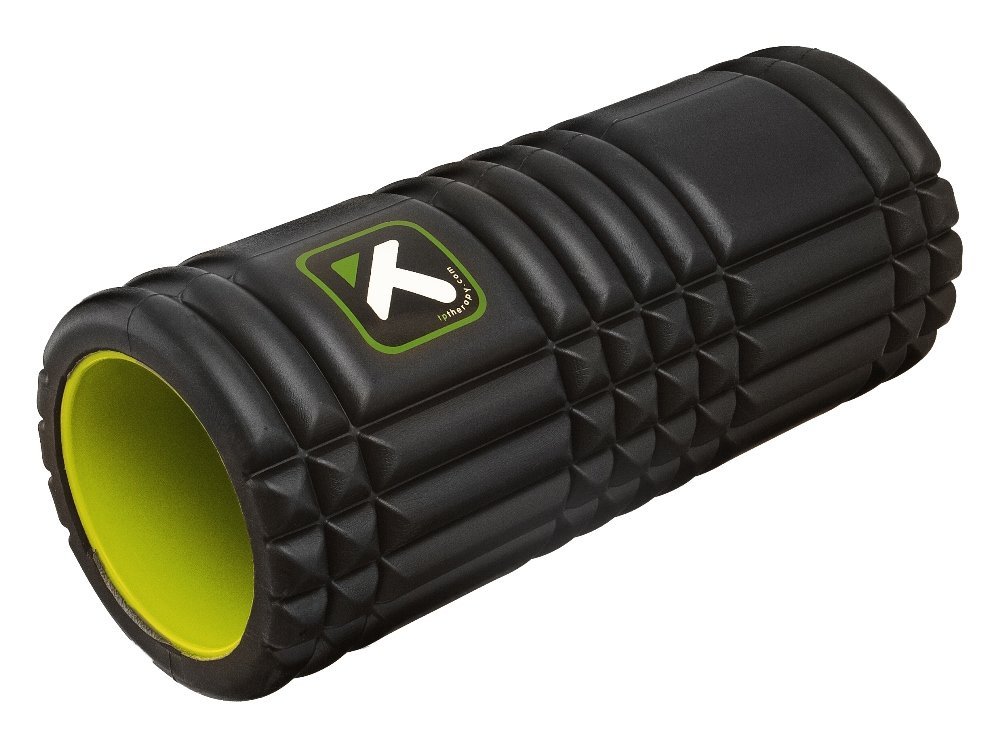 $$ – Trigger Point GRID Foam Roller
I am new to foam rolling, but it didn't take long to addict me! Stretching and recovery are so important when you are consistently working out, and this is something a lot of people would love, but may not spend the money on for themselves.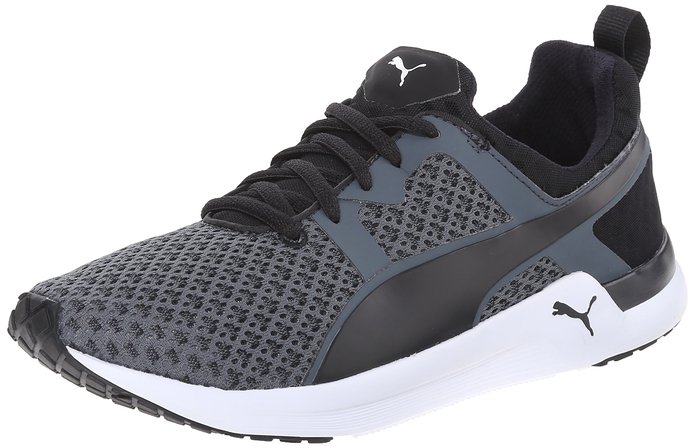 $$ – Puma Women's Cross Training Shoe
You cannot beat the price tag on this shoe! I wanted some interval training type shoes, and I have loved these so far! They are super comfy (like wearing socks, haha) and really light weight, so they are great for jumping, weight training etc. They definitely aren't a running shoe, but for any other type of exercise they work great!
$$$ – Fitbit Flex
If you have a loved one who is just starting to get active or loves tracking things this can be a really fun option. After I had my most recent baby, a couple of my super generous friends teamed up to buy me the Fitbit Charge and it helped motivate me so much when I was getting started. It has been six months and I still wear it every day. Obviously this option is the priciest of the bunch.
Well, what do you think? What are you gonna buy your fitness lover?!
xo,

If you liked this post you will probably enjoy our other gift guides, or these 14 delicious entrees under 500 calories!
This is a sponsored conversation written by me on behalf of goodnessknows. The opinions and text are all mine.