Thank you Cottonelle® for sponsoring this post. Stay tuned to the Cottonelle Facebook page and Brit Morin's site "Brit + Co" for more great tips and tricks.

We don't live near any of our family, and we also live in a warm tourist city, so we get a lot of visitors! I personally love having visitors, and I always try to make things as comfortable as I can for them! Our guest room is upstairs and it has a jack and jill bathroom between it and my daughter Nora's room.
So, when guests come we lock the door on Nora's side so the guests can have their own private bathroom and it has worked out really well for us! Today I thought I would show you the bathroom and give a few tips on what I like to have stocked so that my guests feel comfortable and at home! If you like bathroom DIY's then you will also want to check out this easy restroom sign I made!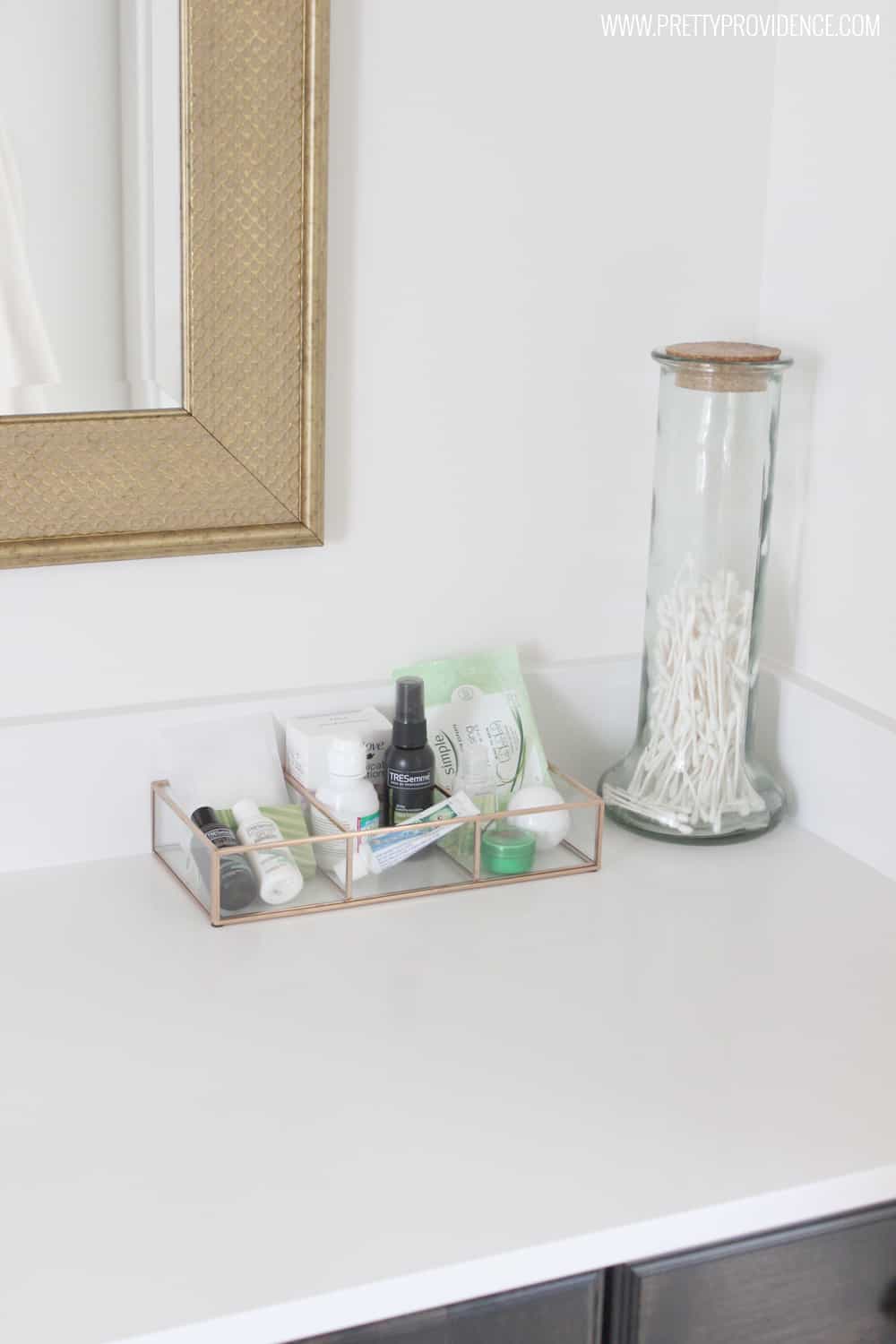 Toiletries are an obvious one! It is so hard to pack everything you need when you are traveling, and it is nice to know that you don't have to stress about it if you forgot something! I basically just stockpile things when I go on vacation– so it's not even costing me anything just to put a few things out for my guests!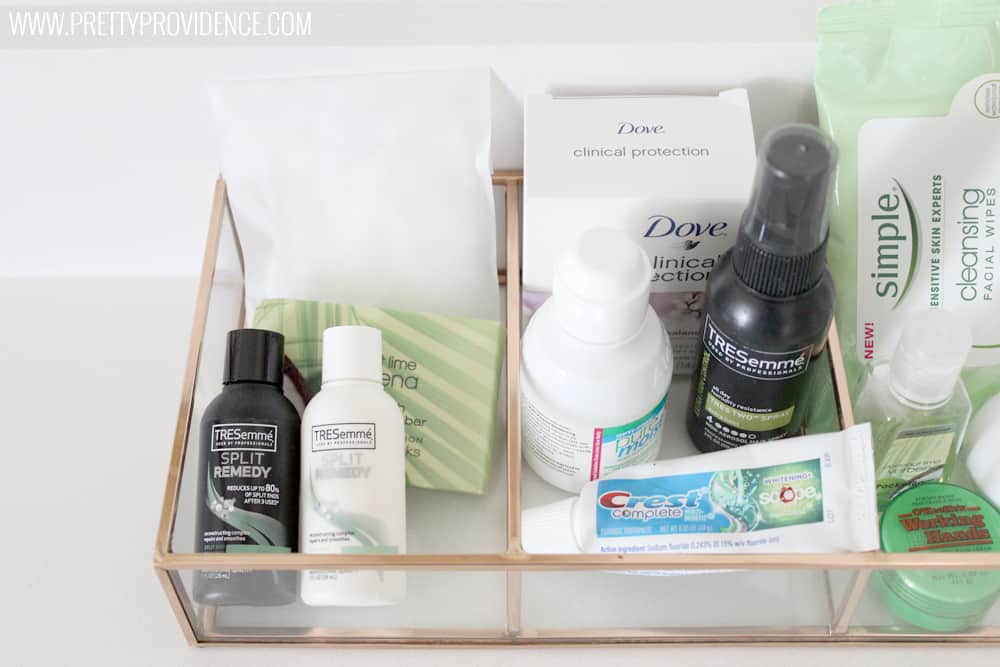 Here is an up close view of the things I like to keep on hand! Two important things that got cut off in this picture are earplugs and tylenol pm! Seriously, anytime I travel I bring both those things with me and you wouldn't believe what a lifesaver they have been! Also, how cute is that gold tray from Target?!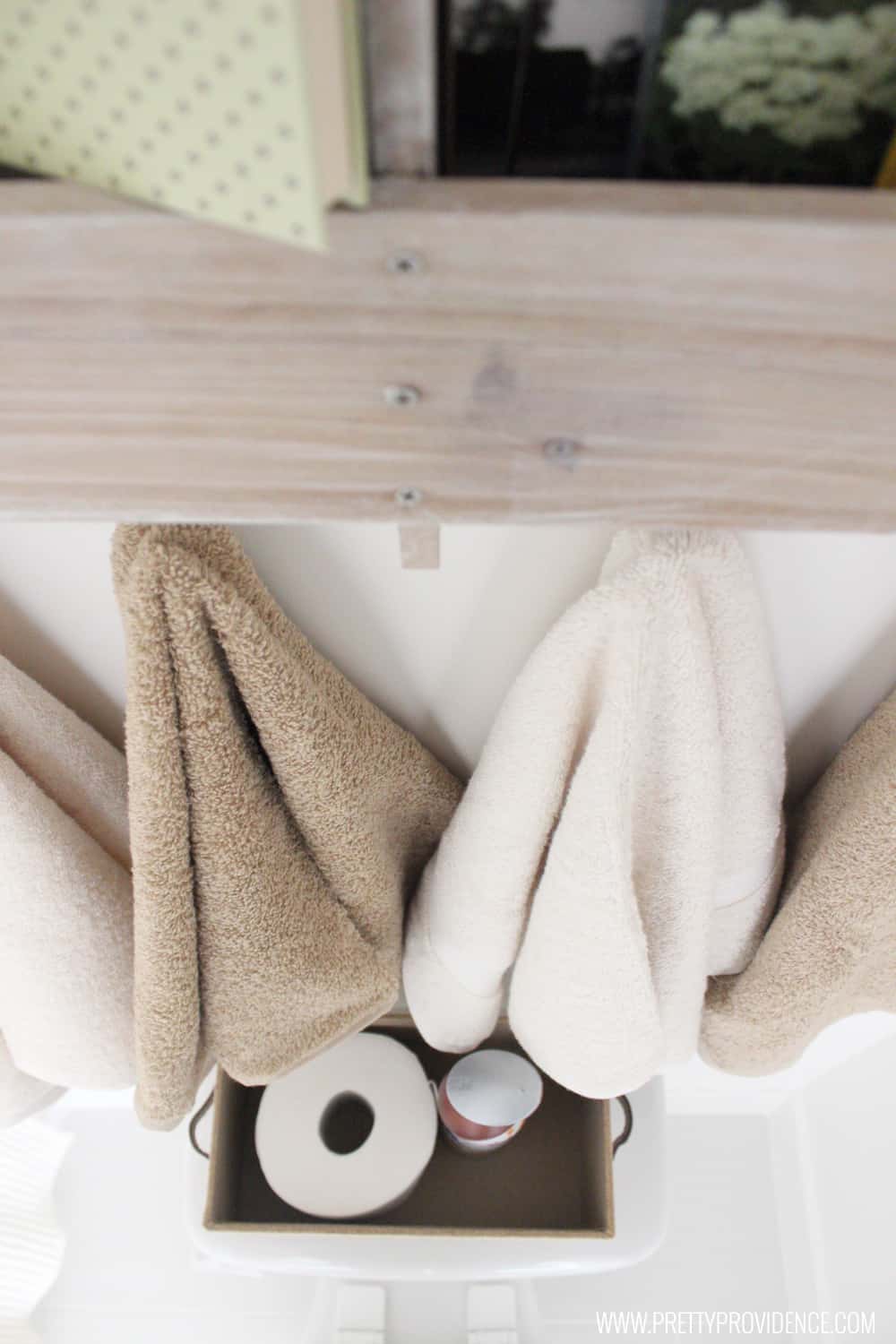 I am a firm believer that every guest bathroom should have an extra Cottonelle® toilet paper roll as well as an air freshener within arms reach of the toilet! Just trust me on this– they can prevent your guests from uncomfortable situations! Not to mention- you should always keep a plunger under the sink in guest bathrooms as well!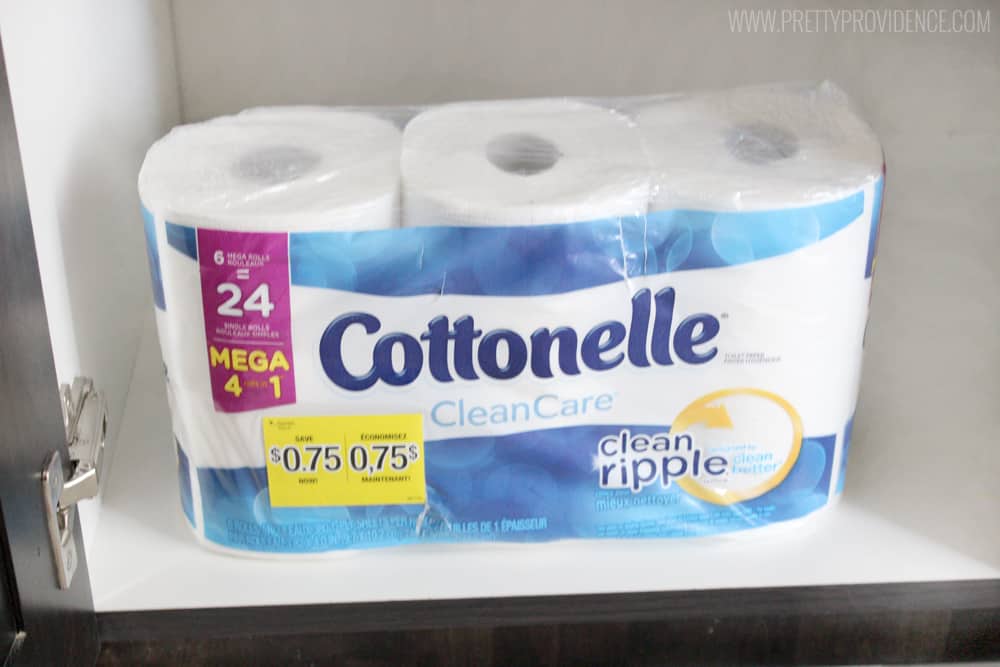 Speaking of toilet paper, having a soft, durable toilet paper can make people feel so much more comfortable away from home! Cottonelle® Mega Roll is my favorite! It seriously lasts forever (four rolls in one) which saves you time and money! It's clean ripple texture cannot be beat. Click here to get a coupon to try out Cottonelle® for yourself!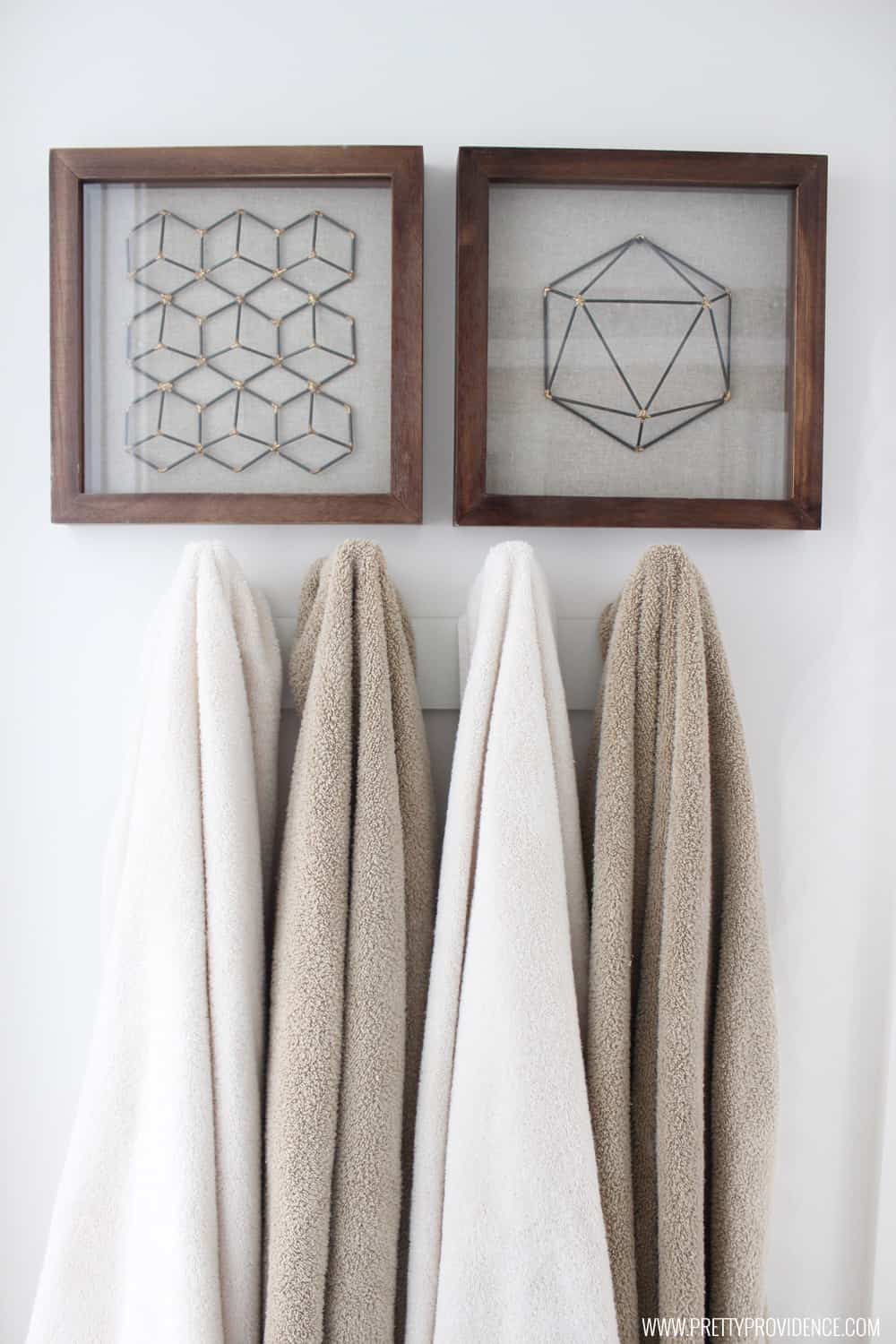 Fresh towels, washcloths and clean soft rugs are another must! I always wipe down my bathrooms right before guests come, no matter how recently they've been cleaned… it's amazing how quickly young kids can destroy a bathroom! Haha.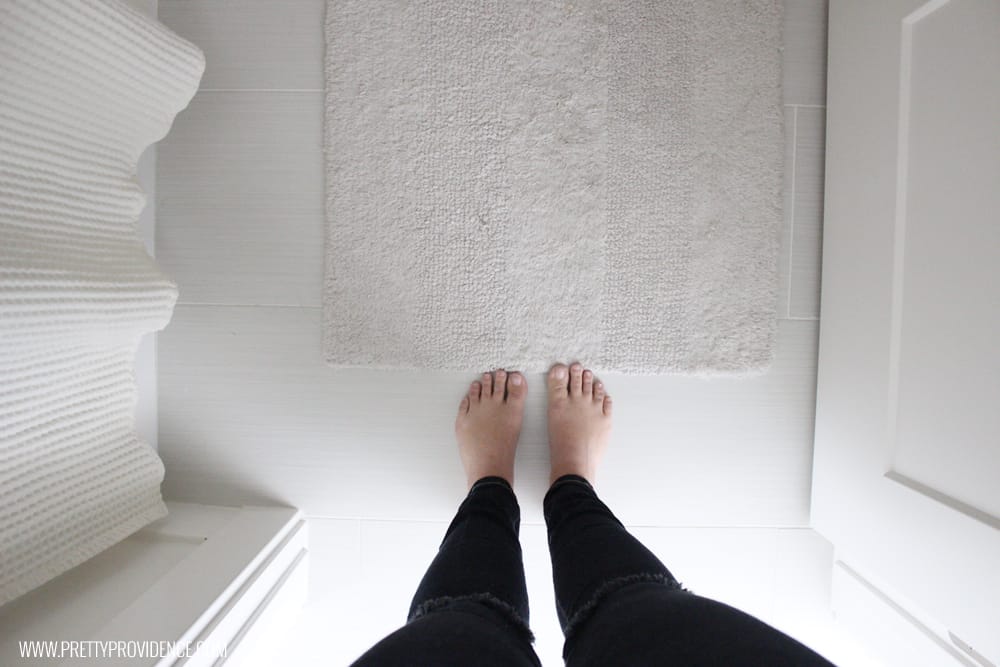 Cottonelle® has teamed up with lifestyle expert Brit Morin from Brit + Co to give you even more ideas on how to save time and space! Watch this video to see Brit's bathroom essentials and get other fun styling ideas!
Who wants to come visit?! ;)
Don't forget to check out the Cottonelle® Facebook page and youtube channel for other great tips and tricks!
xo,


| | | |
| --- | --- | --- |
| Cottonelle MegaRoll | | Tylenol PM |
| | | |

I was selected for this opportunity and the content and opinions expressed here are all my own.