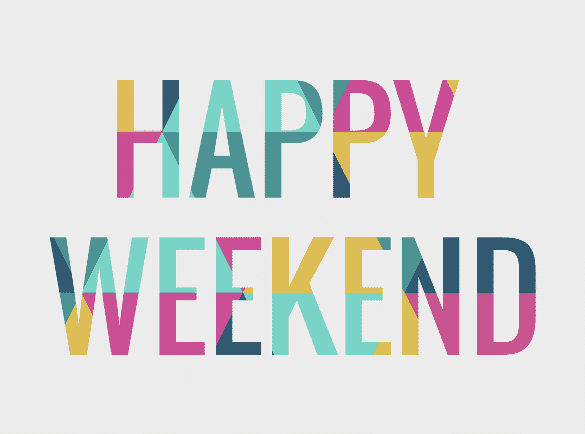 Happy Independence Day everybody! The 4th of July is seriously one of my favorite holidays! Somehow it doesn't seem as commercial as other holidays to me, it's just good ole' fashion pride in your country, and I definitely have that! Bbq's, parades, family, fun, fireworks.. sounds good to me! We are spending the weekend together as a family in Park City, which is a very nice 20 degree temperature change from home :). If you are interested in photos of our little getaway check out my personal instagram.
Also, if you are a super loyal and perceptive follower you may have noticed that I am posting "links to love" on Friday instead of Sunday.. Kudos to you, haha. The truth is Sarah and I have been feeling super stressed/overwhelmed/crazy lately when it comes to the blog, and so we have decided to cut back from posting every day and give ourselves the weekends off. So for the next little while you can expect new content on the blog every day Monday-Friday, with the occasional random Saturday or Sunday post. As usual, thanks for sticking by us and being so loving and supportive. We really do feel like we have the best readers on the planet, and you mean so much to us, so thanks for being our virtual besties.
How about some links??
Last Sunday Bryce was perusing my instagram and found these lunch lady brownies, and next thing I know he was in the kitchen whipping them up! Haha. Needless to say they are AH-MAZING! The frosting on a brownie is make or break for me, and let me tell you, these babies hit the spot!
I can hardly believe it but Luke turns 3 on the 10th! Seriously, I can't believe how big he is getting. All he wants for his birthday is a "real helicopter" .. sigh.. we ordered him this one from Amazon (Bryce has one just like it) but I'm doubting it will last a week. At least it is only $14.95, haha! The kids actually love watching Bryce fly his around, so maybe he will inherit this one too.
Speaking of birthdays.. best way to decorate a birthday cake and how to celebrate birthdays on a budget.
This made me laugh.
The kids have been reading this Frozen little golden book non-stop, so at less than $3.00 a pop I am thinking we need this one and this one too.
Awesome deal on paper straws.. just feeding my obsession people!
Happy holiday weekend everybody! God bless the U.S.A!
xo,