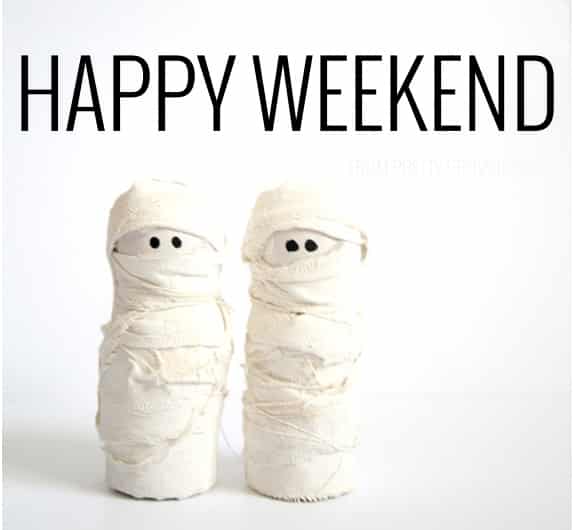 Happiest Weekend! What are you up to? I'm busy trying to put together a nursery for this pending arrival that will also function as a guest room for the moms when they visit! I started this week off with a little "Sunday night panic" – where I started thinking about everything I thought I should do throughout the week and it was way too much. Do you ever do that?! Lists upon lists were being made in my head. I finally got myself together though and Monday morning I really burned through a lot of that stuff setting a good pace for the rest of the week so I'm feeling pretty good, but there's still much to do. In other good news, my husband found a Groupon for a cleaning service and they came and cleaned our house yesterday. AMAZING. He's the freaking bomb. At 37 weeks pregnant (full-term, woohoo!) that gesture meant a lot to me. I'm still full-on nesting though! It is so hard to force myself to rest when all I want to do is organize all the things. 
Speaking of organizing, I love these room essentials organizing shelves. They're so cheap and help a ton to keep things in their place!
These shoes are so cute – and on clearance!
I don't know why I don't own this yet at only $5.
This blog is super powerful and I love how brave the author is for sharing her experience with depression.
I've been reading this book for the past month-ish and I LOVE IT. Highly recommend for anyone expecting their first babe!
I hope you have a fab weekend!