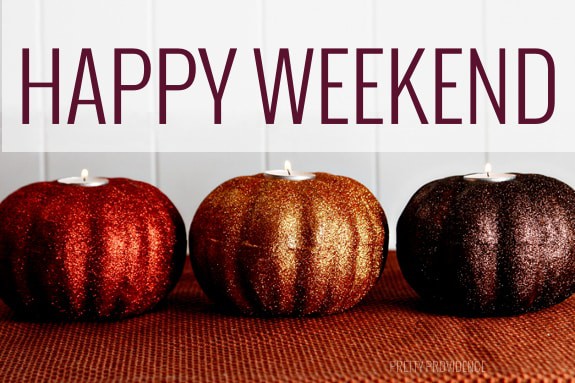 Happy Halloweeeeen! Isn't it great when holidays land on weekends? I hope everyone is doing something fun to celebrate!
If you haven't figured out a costume – here are a bunch of DIY costumes that can be easily put together BY TONIGHT!
If you're not much for dressing up but you do like treats, make this caramel corn. Seriously, just do it. My personal preference is to not pour all of the caramel on top of the popcorn, I stop at about 3/4. (It gets kinda gooey if you do the whole batch, but some people like that.) The leftovers will go great with apple slices.
This buzzfeed list of "costumes your childhood self would be proud of" is on point. All the 90's kid memories!
Last week my husband and I tried pumpkin spice bread pudding for the first time at a BBQ place and we loved it so much we went back for more two days later. I think now I'm gonna try this crockpot recipe for it at home! (Cost effective and more to enjoy!)
Why IKEA's Sniglar crib ($70) is in the running for the most popular crib in the world. This is the crib we decided to get and are putting together this weekend (39 weeks you guys, no minute like the last minute!)
I'm secretly hoping that our baby girl will make her appearance into the world a few days early. I'll try to be patient though and soak up this last bit of freedom from being responsible for keeping another human alive. I hope you have a fabulous weekend!