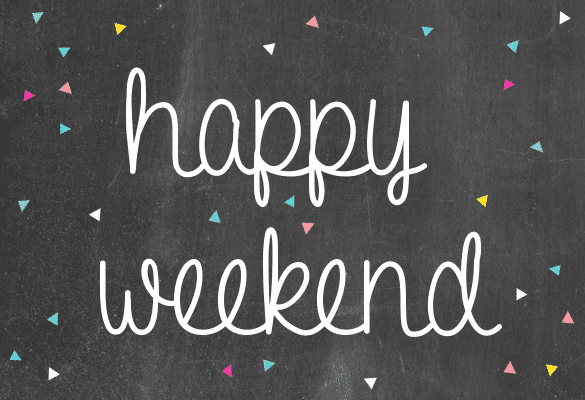 OUR LATEST VIDEOS
Hey guys! How's your weekend going? I am having a great one! Today is my husband's birthday and yesterday was my nephew's (he turned 4.) We went to see The Muppets: Most Wanted and absolutely loved it! I never watched the muppets as a kid (turns out my parents didn't like it! haha) so until The Muppets came out I had never seen any but that one is one of my faves now.  They are so clever, and did you know all the music is written by Bret McKenzie from Flight of the Concords?! Hence why they're so awesome. I highly recommend going to see 'most wanted.'
I love this quote.
Really want to try these cinnamon french toast sticks soon.
The idea of a donut party is on my mind a lot lately. I love donuts, so it's only a matter of time before I make this happen. These free printables are dope! One step closer…
Have you signed up for thredUP yet? It's amazing. If you sign up through our link you get $10 to spend, and for every friend you refer, you get $10 more to spend (!!!) and most of the things they have are less than $20, so after signing up and posting about it on Facebook I got these shoes totally free! I'm obsessed. You've got to try it.