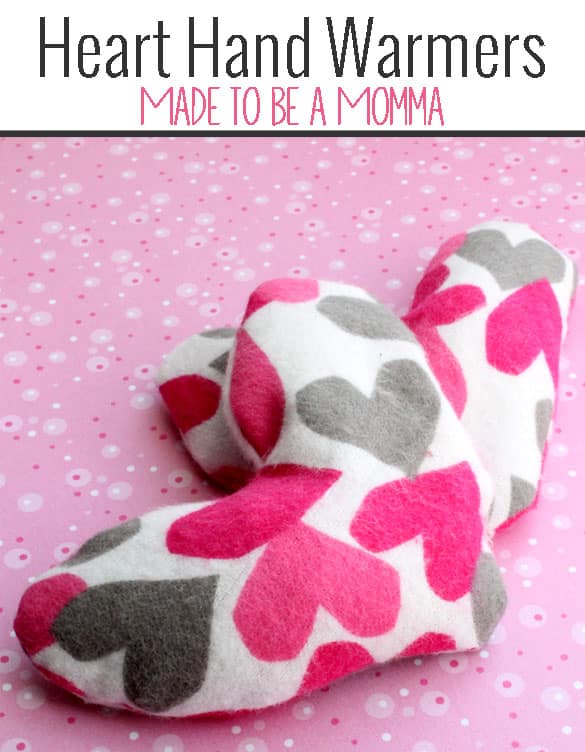 Hi friends!  It's Katie from Made to be a Momma here again to share with you a fun and simple sewing project!  This month, I have these cute heart hand warmers which are perfect for Valentines Day and even more perfect for all this cold weather we have been having!!  Pop these rice filled hearts in the microwave for about 30 seconds and stick them in your pockets to keep your fingers nice and warm.  This project is great for kids who may have to wait at the bus stop.
First, cut out two hearts. You decide how big your want your hearts to be.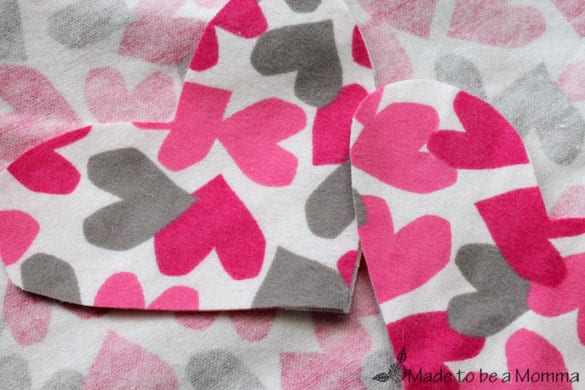 Place your hearts pretty sides together.  Sew around your heart making sure you leave a two inch opening.
Turn your heart inside out and fill with brown rice.  Hand stitch close.  Wasn't that so simple?! :)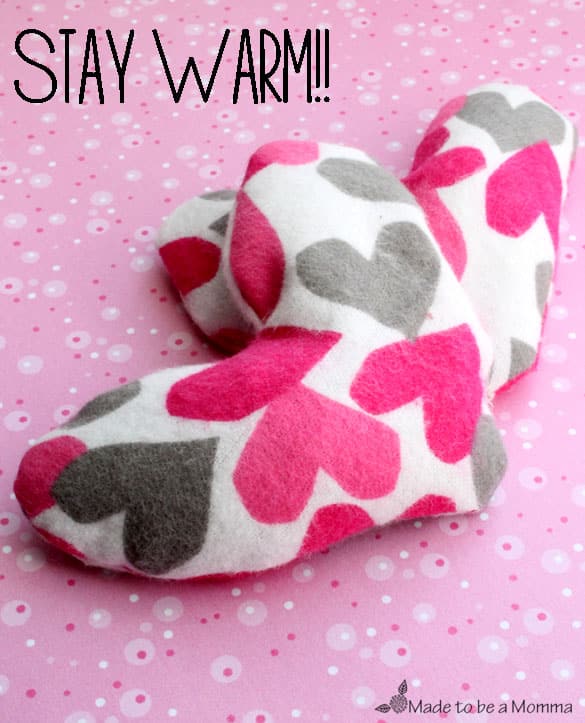 For more Valentines Day inspiration check out these posts!
Valentines Printable ||   Candy Pouch  || Shortbread Cookies