This post is sponsored by Riders® by Lee®.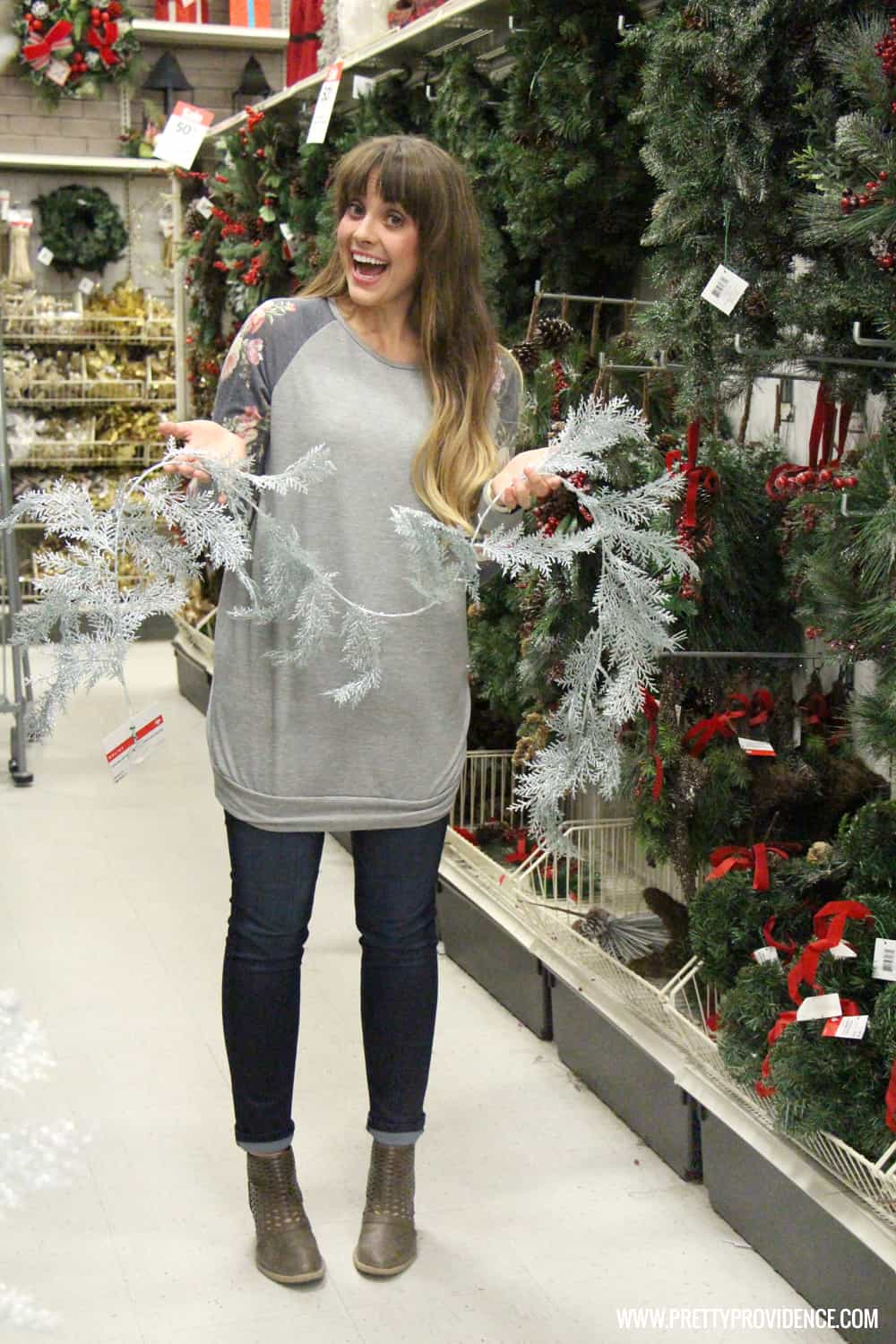 I just love this time of year so much! There is something about these crisp November days that just bring a smile to my face and make me constantly count my blessings. There is so much to be happy about as we enter the winter season! I love the sights, the smells, the shopping and the fashion!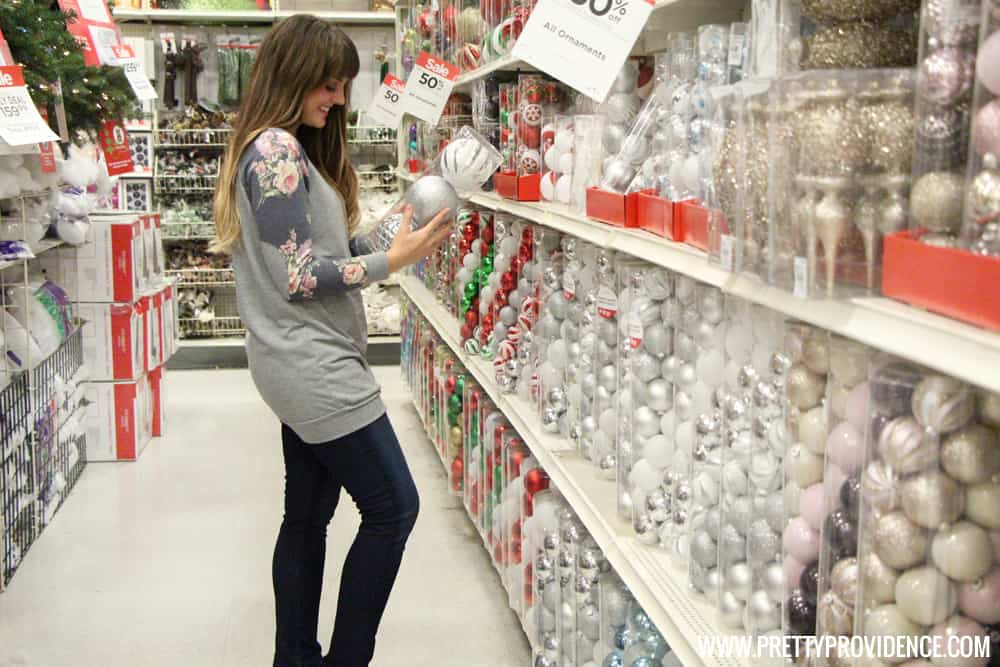 Is there anything better than cold weather fashion?! I submit there is not!  There is nothing better than throwing on your favorite cozy jeans, some cute booties and a chunky sweater and going holiday Christmas tree shopping! If you haven't heard of  Riders® by Lee® Bounce Back Denim yet, you are in luck! They are my new go-to jeans this season. They are soft, flattering, affordable and have a stretch that keeps its shape! In short, they are the best. You can find them at Kmart or Walmart and they have multiple styles and colors! I have them black and blue and love them both!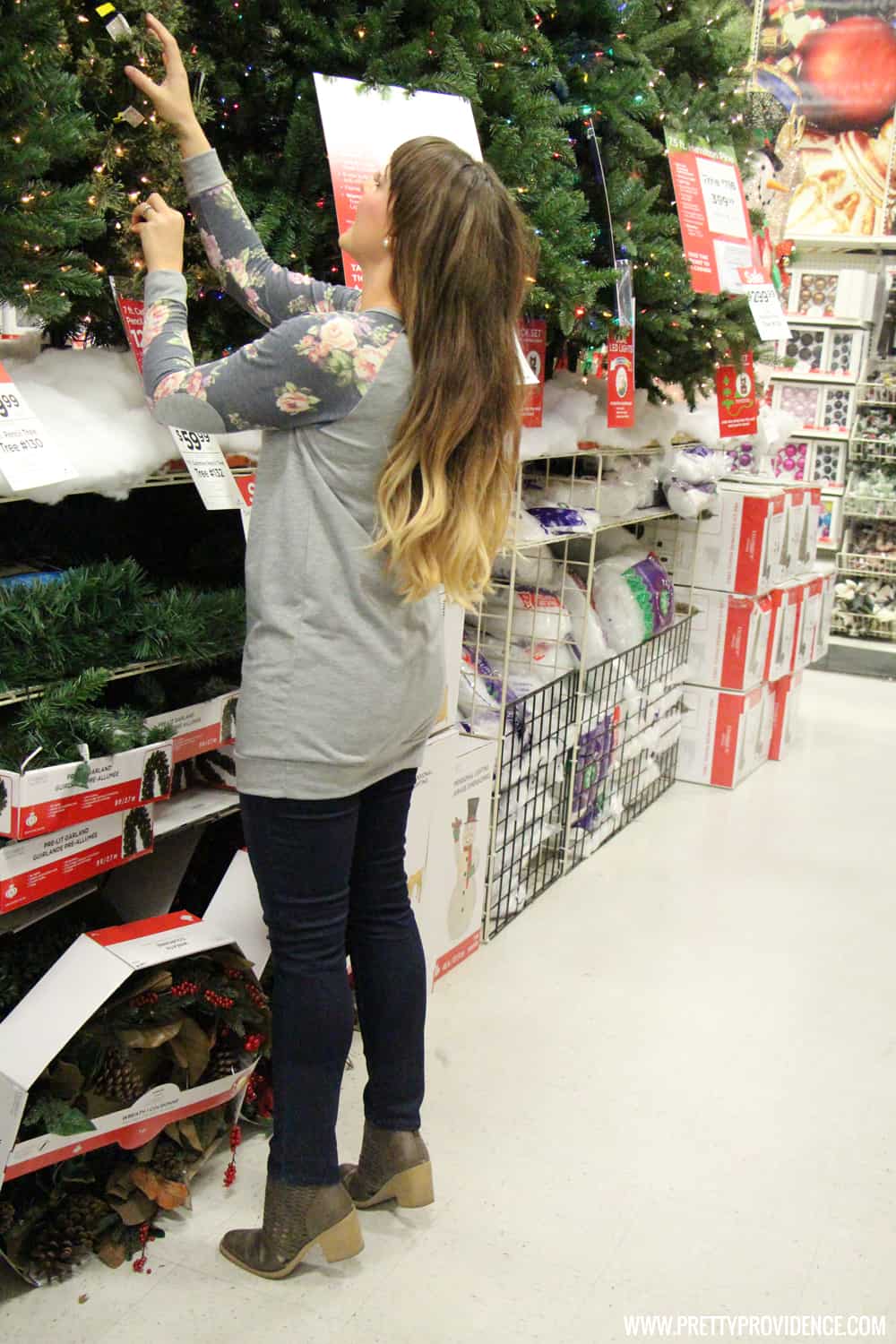 I threw them on to go on my traditional Christmas shopping trip for my dream tree this year. I am all about an outfit that is cute enough that I am fine to run into people I know and still comfortable enough to bust out chores around town in all day!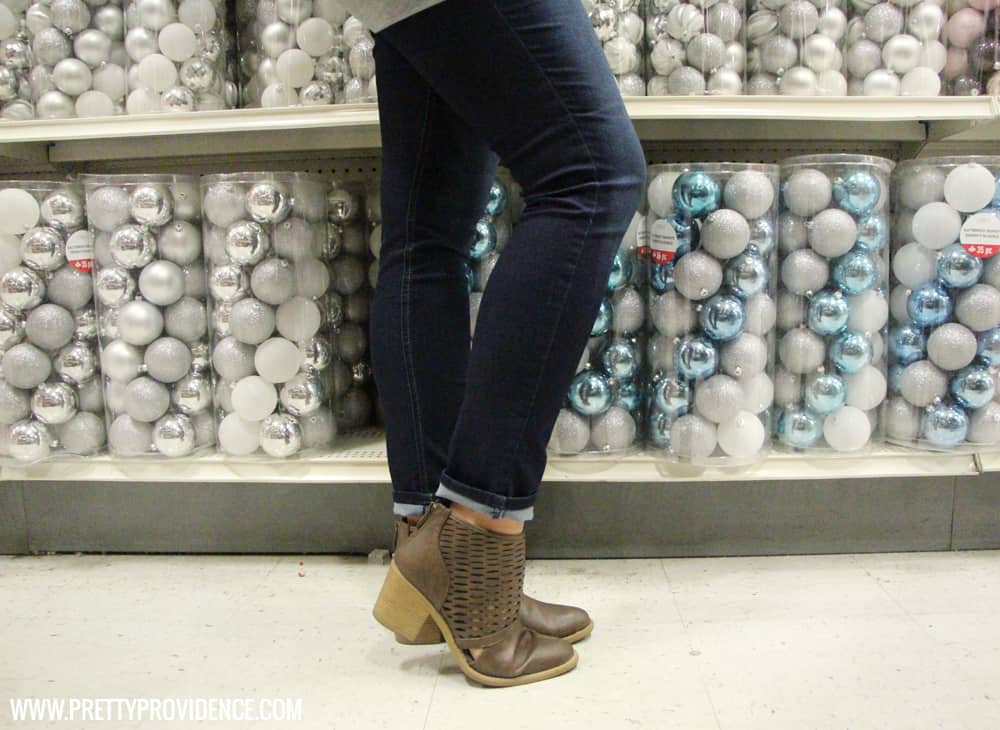 Last year, the week after Thanksgiving, we moved into our brand new house that we built! It was such a whirlwind between moving, and still having a pretty little baby, that I didn't really get to decorate for Christmas – an annual activity I love to do! So, since this will be my first time decorating for Christmas in my new house I decided to head to my favorite craft store to pick out a few things to tie everything I have together!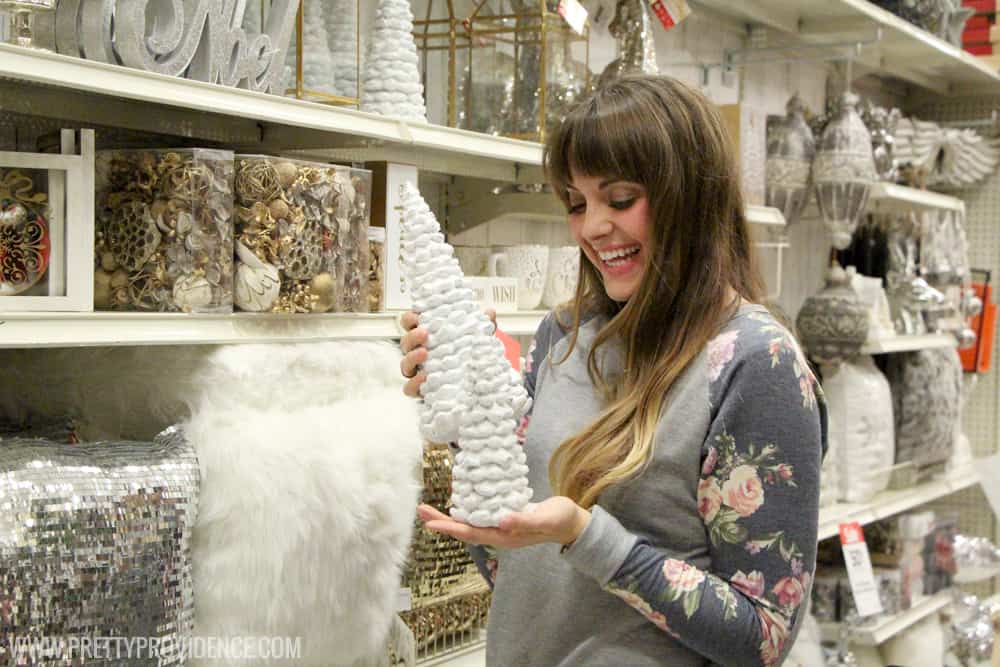 I don't know if you know this about me or not but I have an aversion to the color red…. weird right? I don't mind a deep burgundy color, but cherry Christmas red is not my jam. Which, can make holiday decorating a little tricky sometimes! I typically gravitate toward white, silver, gold and pretty jewel tones and let me tell you I found some awesome gems! Aren't those little white trees so pretty?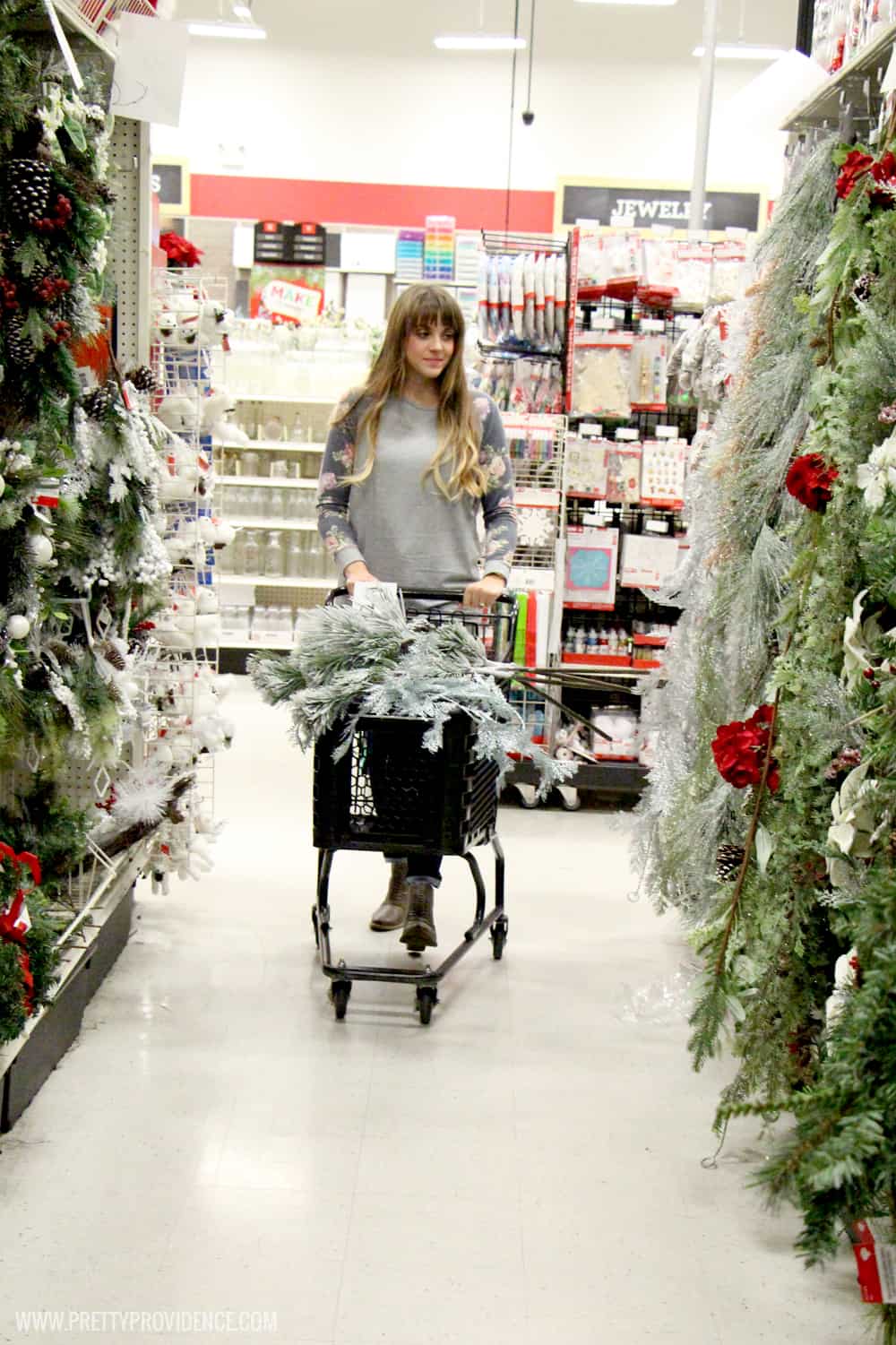 So much good stuff! I am really loving white frosted branches this year too! Do any of you have a flocked tree? I've always wanted one but never been able to commit! The white frosted picks give pretty much the same effect though! For those of you who are interested here are my outfit details: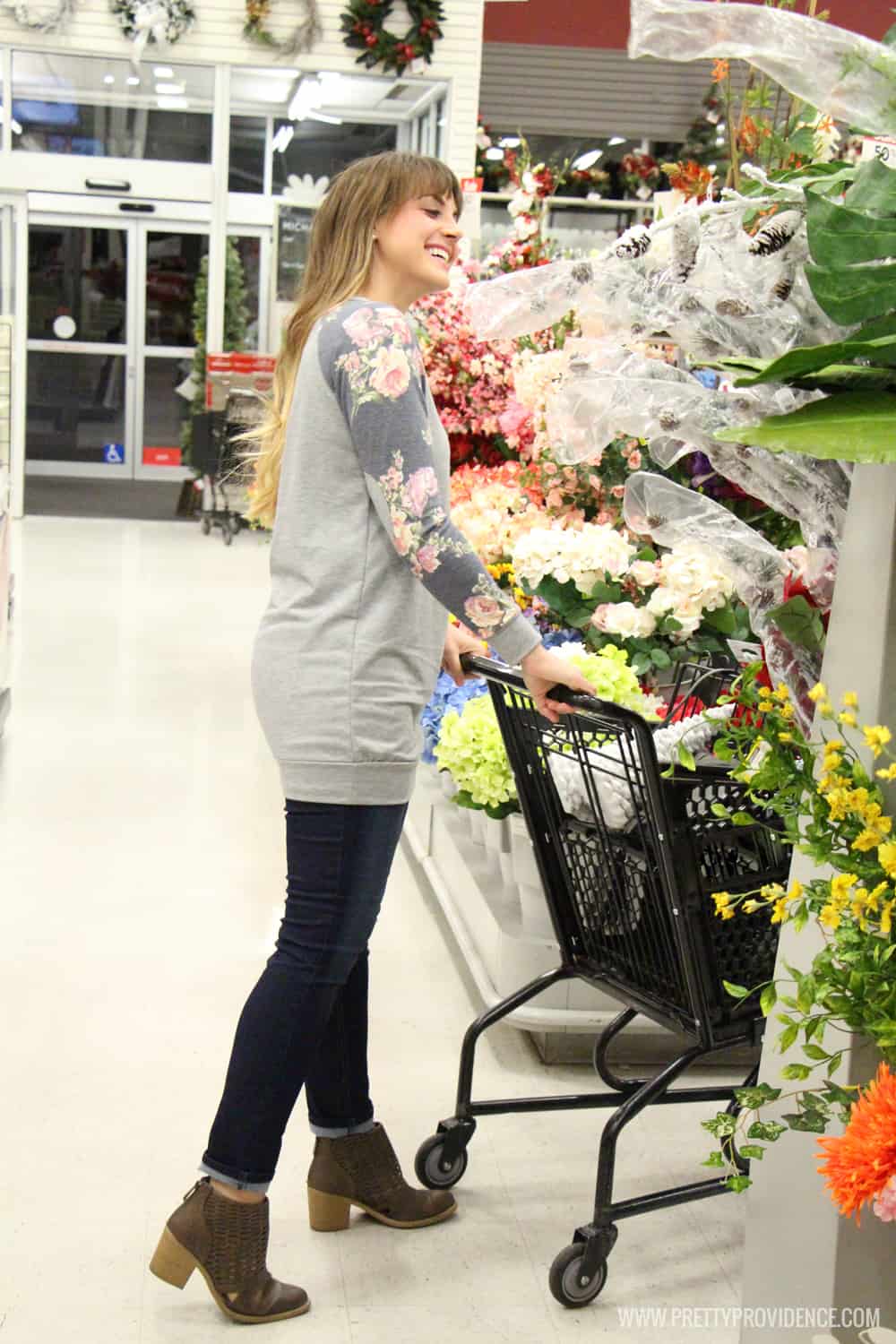 The sweatshirt is from @mobfashionboutique and I love it so much! I got a small and it is still super long and roomy!
The jeans are Riders® by Lee® skinny jeans in dark blue from Walmart. I love the skinny fit because they work great under perfect oversized fall shirts like the one I'm wearing!
The boots are from Cents of Style and I am obsessed with them! When boots are this comfy and on trend they are a must buy.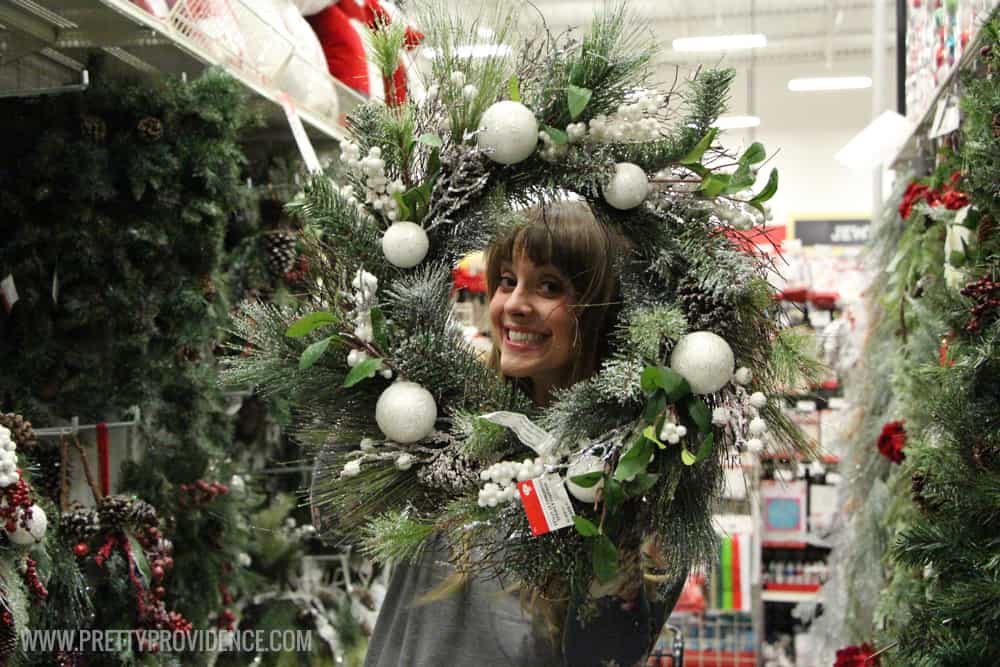 What are your favorite things to wear in the fall? What are your shopping traditions?
xo,