Hey guys! I just recently had my first official house guests, and I had so much getting ready for them to come. I made sure to take all of Jessica's advice from her post on being a great host on a budget, and since that post is still one of our most popular ever, we thought you guys might like a few more tips on the subject.
When I was getting ready to have my brother and his cute wife come visit I kept thinking about how nice it was of them to spend their hard-earned money on plane tickets to come see us. I mean, flights are not cheap, even the cheap ones aren't cheap. So I really wanted to reinforce that behavior by rewarding them positively in whatever ways I could, even on a budget!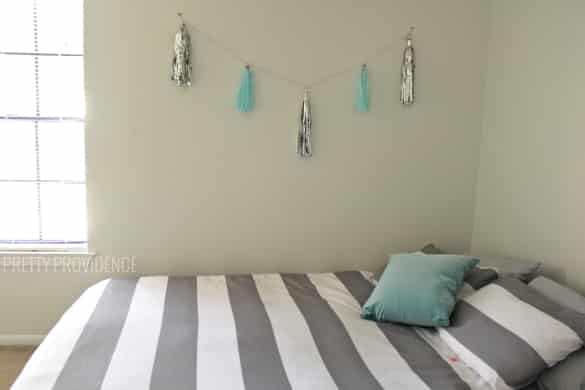 1. Put your nicest linens out for them. Even though my guests were on a nice airbed, it's still an airbed and I wanted to make sure they were as comfortable as possible. I actually bought a new set of sheets (on clearance) and put our nice comforter and shams on their bed so that they would have the best of what we've got. I also got two new bath towels (for a great deal) because the ones we use are almost 5 years old and I didn't want them to have to use dingy towels.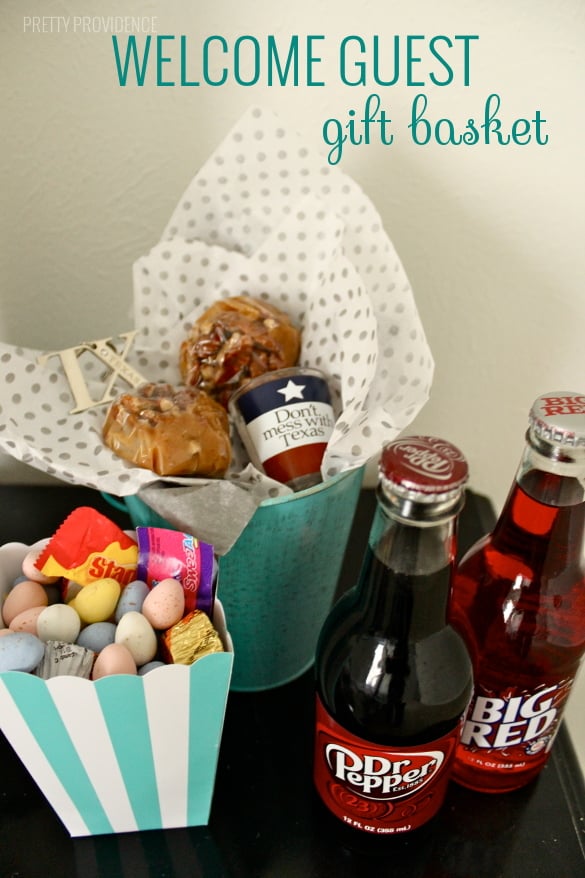 2. Make a little welcome gift for your guests. If you live in another state, add some specific touches with things only found where you live. I put together a basket with Texas souvenirs, pralines and set out some sodas that are made here in Texas. I also filled a popcorn box with candy for my sister-in-law because I know she loves candy, and stocked up the fridge with Diet Coke which is my brother's drink of choice.  This was easy, only cost me about $10 for the souvenirs and treats, but really made an impression on them!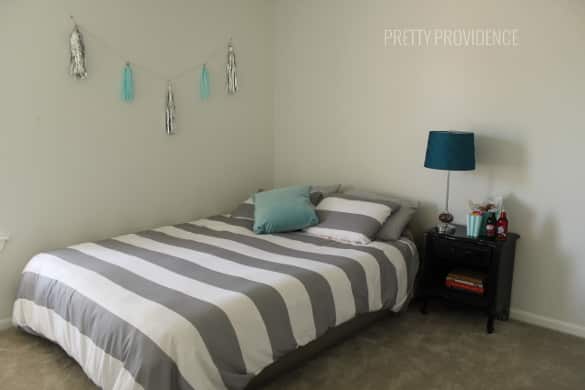 3. Make your guest room fun. I hung up a tassel banner  that matched the colors of the bedding since we don't have much else going on in that room. I also put a few of my favorite coffee table books on the shelf in their night stand so that they would have something to read or look at if they woke up earlier than we did or wanted something to read before bed.
If you haven't already, check out Jessica's post too – she covered planning meals when guests are visiting, making the room feel like a hotel and some etiquette on making your guests feel comfortable and welcome! What are some of the ways you've found to be a  great host on a budget?