This post is sponsored by The Huntington National Bank. All thoughts and opinions are my own. Huntington does not adopt, endorse or sponsor any other content on this website, including links to other third-party websites and is not responsible for any views expressed outside of this sponsored post.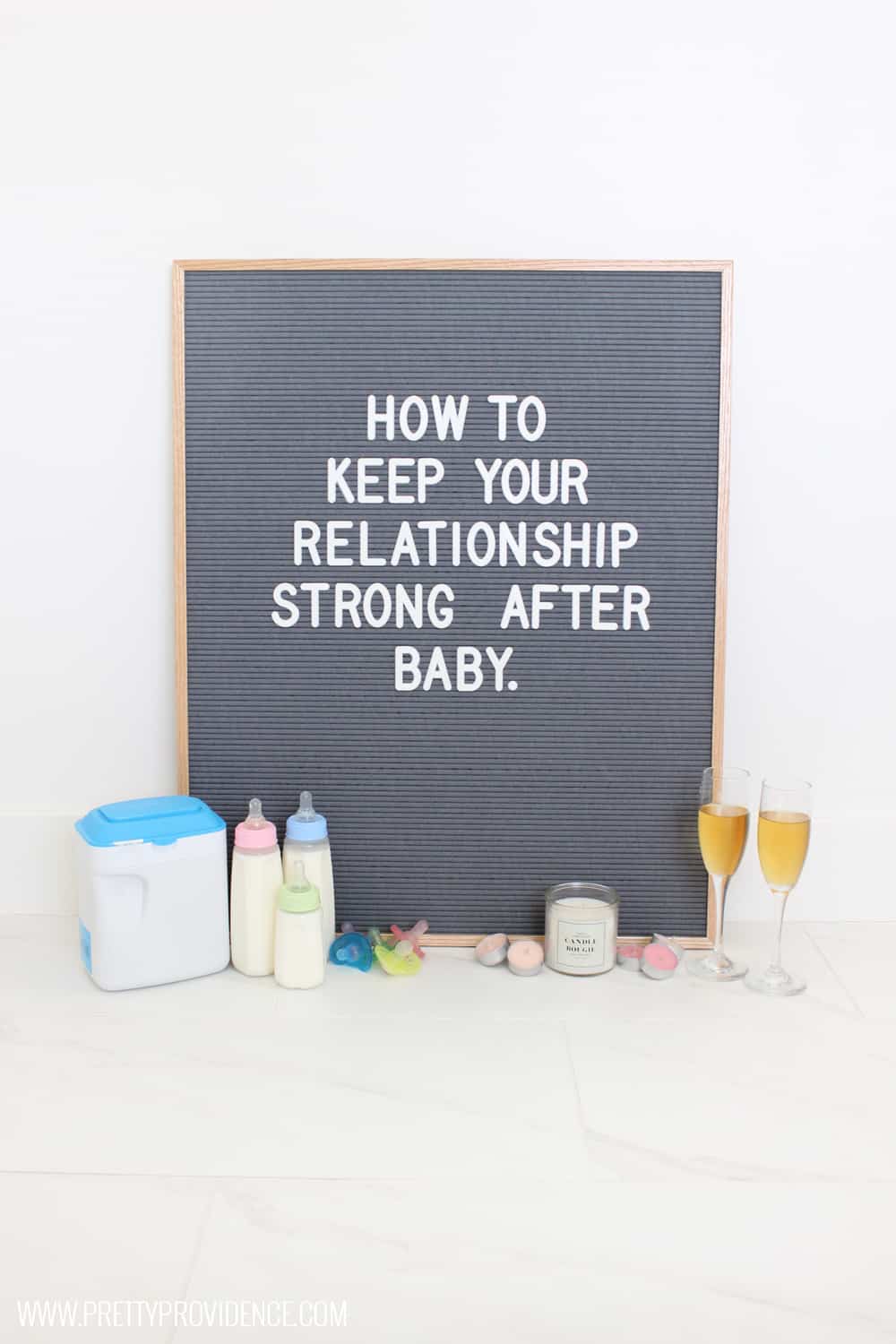 New babies, guys. They are not a joke! It is insane how much joy, pain, stress, gratitude, anxiety, love, exhaustion and selflessness can exist in a new parent simultaneously! Talk about an emotional gauntlet. New parenthood is a lot for anyone to handle, so it is no wonder that all the new pressures and responsibilities can strain some marriages. It can be common to have marriage problems after baby, or even pregnancy relationship problems, so if you are experiencing them rest assured you are not alone!
Although I am certainly no marriage expert and I typically avoid giving relationship advice, I have been very happily married for almost nine years now. Through job changes, moves, three new babies, body changes, struggles and so much joy, our marriage has not only survived, but it is stronger than it's ever been. I'm excited to share a few things that have helped our marriage stay strong during the crazy postpartum period in the hopes that I might help someone else through a wonderful but tough time. Successful, happy marriages take work and communication; but you will never regret investing effort into the most important relationship in your life.
You ready? Let's do this thing.
Cut each other some slack. Proceed on the assumption that your spouse is just as tired as you are. They are doing their best. This new change is a lot for them too. Don't keep score. Most of the time saying, "Will you please change this diaper?" will be more effective than saying, "I've already changed five diapers today. It's your turn." Same end result, but completely different levels of respect. Keeping score won't make you feel better, and it will make your spouse feel like you give them no credit.
Dress up. None of my babies slept well until they were over one year old, so we were all living in a perpetual state of exhaustion. Plus, typically when you have a new baby, your social calendar isn't jam-packed with fancy galas and trips to the theater. Get ready anyway. Now, before you declare me insane and quit reading, hear me out! I'm not talking every day. Sometimes sweats equals survival, and there is absolutely no shame in that! However, putting effort into your appearance a few times a week can make a difference in a happy marriage. Wear your spouse's favorite perfume or cologne. Put on a nice outfit. You know, like you used to do all the time when you were dating. Even if your spouse doesn't outwardly notice or appreciate your effort, I can guarantee it will improve your mood and make you feel more human.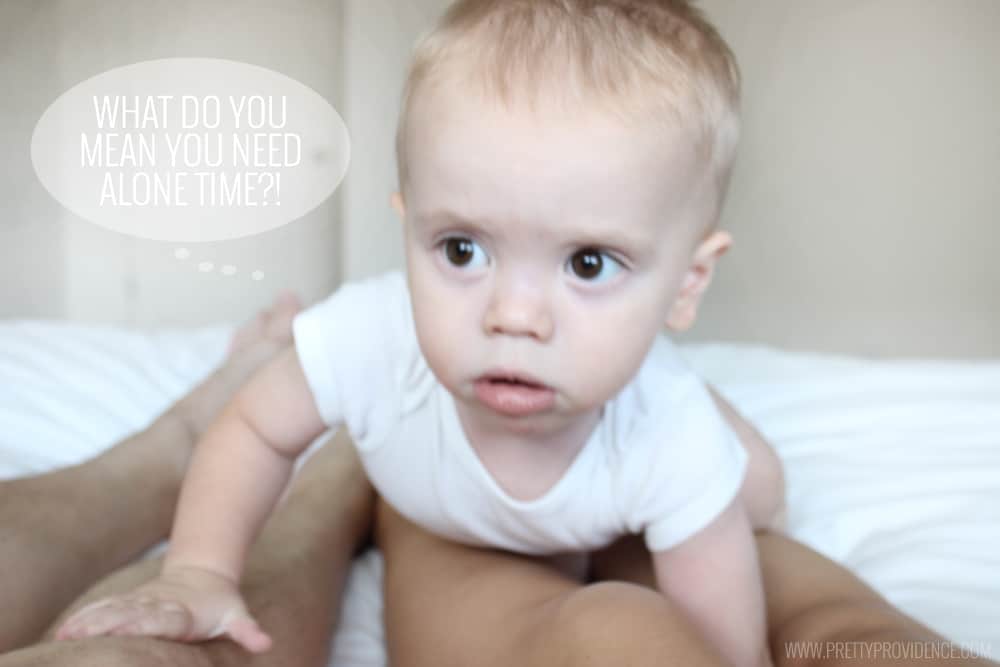 Find alone time. Alone time can be pretty scarce when you have a newborn in the picture, but it is so critical. When our oldest son was four months old, we moved away from our families to a place where we didn't know anyone. On top of that he was a tiny preemie baby and leaving him with a babysitter who I didn't know was just not going to happen. But, oh my gosh, how we needed a break! After a bit of research, we decided to get him on a sleep schedule and put him to bed earlier and I can't even tell you what a blessing that was! For the first several years of his life he was in bed every night before 7:00 p.m., which allowed us alone time. We would alternate planning "date night" even if it was at home. Whether date night was dinner and a movie, dancing in the living room, bowling with a plastic bowling set in the garage or a favorite board game and ice cream sundaes, we always made an effort. Setting a day and making a plan made the biggest difference for us. Eventually we found babysitters who we know and trust and that has been a huge blessing as well!
Plan for and dream about the future together. I know that despite how magical this stage is there are moments when it feels like it will last forever. Let me just add my voice to the enormous choir of people who will tell you, it goes by so fast. When we feel like life is in a rut, we set goals, talk about the future, plan and dream. Not only will it help you prepare for what's ahead, but it will make you excited for the life you are building together and the many exciting things to come! Plus, there is nothing like planning a college or wedding fund for your baby to help you remember that one day they will be gone – so you need to enjoy every second of your family as it is right now.
You can do this! I know it can be daunting, but putting your all into your family is the best thing you could ever do! Best of luck, friends.
xo,

Learn more tips on the Savings Crib by Huntington, the destination for new and expecting parents.