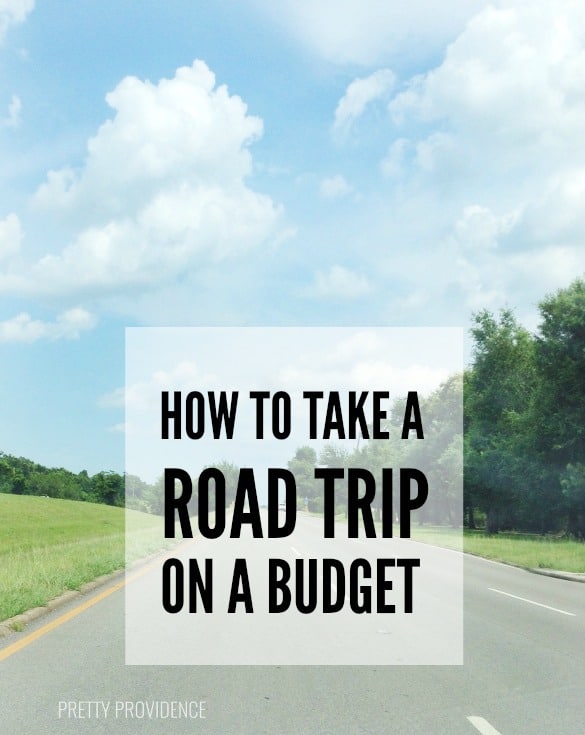 Some of the best memories I have with my family and especially my husband are the ones we've made taking road trips together. I absolutely love driving for long periods of time with people I love. It's real quality time, where you are kind of stuck together and it can be so fun. When my husband and I were still in college, money was always tight but since there is nothing we love more than vacationing together, we saved our pennies and went on a road trip a few times a year. We got to be pros at budget road-tripping so today I'm sharing my best tips with you so that you can go on a fun vaca too even if your budget is tiny!
Take food.
You'll save a ton of money if you bring breakfast, lunch and snack-type foods with you so that you don't have to eat out as much when you're on the road. I like to pack healthier things like fruit, sandwiches, string cheese, granola bars & water bottles, etc. This way you're not only saving money but calories! There is no question that I will probably be splurging at a fun restaurant each day, (yes, I'm one of those food tourists) so this keeps that all in check. Going along with this, buy whatever road snacks you'll want at the grocery store rather than the gas station. They're always marked way up at convenient stores.
Keep the car clean.
This isn't a budget thing but since you're basically living in the car on a road trip, you might go a little crazy if it gets messy. I always keep a couple extra plastic bags to hold trash, wipes for any spills or sticky hands and paper towels ! The paper towels are great to use as place mats if you're eating in the car over your lap!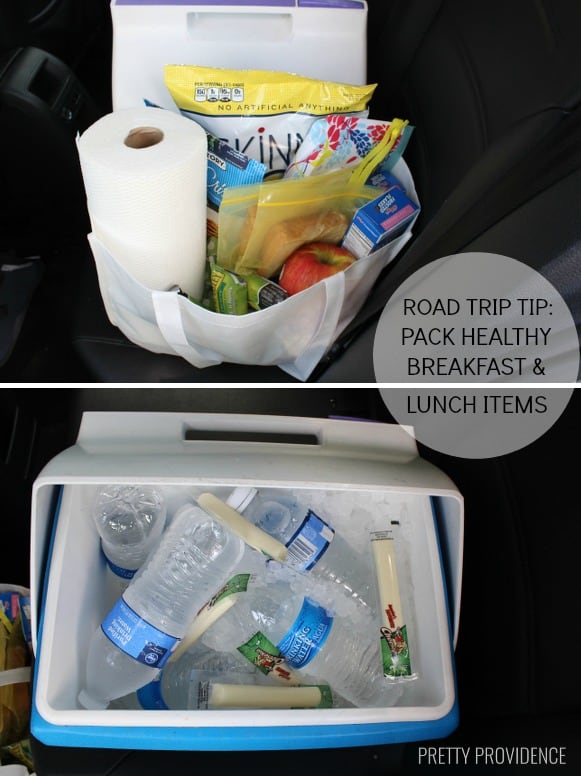 Find free things to do.
Every city has something you can do that doesn't cost money! Do your research and find out what places you can explore without paying admission. If you need some inspiration check out our Vegas on a Budget and NYC on a Budget posts!
Know where you're going.
If you plan what to do ahead of time you can plan your routes and save gas money! You don't have to plan everything down to the T, but if you just fly by the seat of your pants you might end up driving all over town. That's just a waste of gas and money.
Find some cheap places to stay.
I always like to find somewhere sort of near things I want to do, but not so close that I'm paying top dollar. Finding a great deal on lodging isn't that hard these days with tools like Priceline and Airbnb. I recently tried out Airbnb and had a really awesome experience! Set your budget, do some homework and you'll find somewhere great.
Now… go forth and plan an awesome road trip! And please add any tips you have to share in the comments!