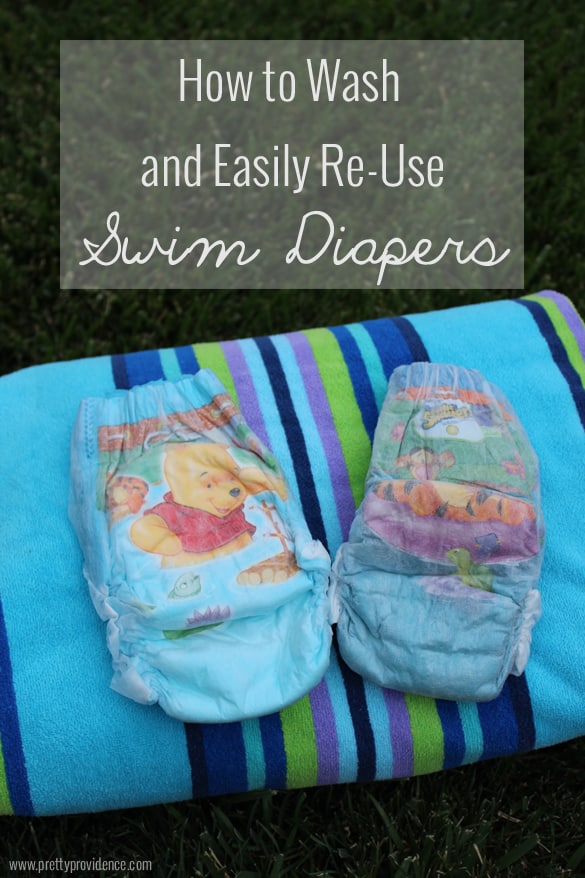 Sometimes I don't know if the money saving tips I share are super obvious commonly known information.. or not. Because of that, sometimes I hesitate to share things that I do to save myself money at risk of you all being like, "duh! Everybody knows that, loser." As if any of you would ever say that, because in all seriousness, we have the best readers ever. Anyway the other day I casually mentioned that I wash and re-use swim diapers to a few of my friends and they were all so mad I hadn't told them before! So, I figured I didn't want to upset any of my internet besties, and I better tell you all right away.
Diapers are expensive enough (especially if you're diapering two little nuggets, like me. Yikes!) but swim diapers are enough to break your back and your spirits. A teeny, tiny bag will run you $10.00 and if you live in the blazing hot 110 degree weather (also like me) than you basically have two bums you need swim diapered every day.
The good news is my trick is super easy. Like stupid easy. You ready for the details?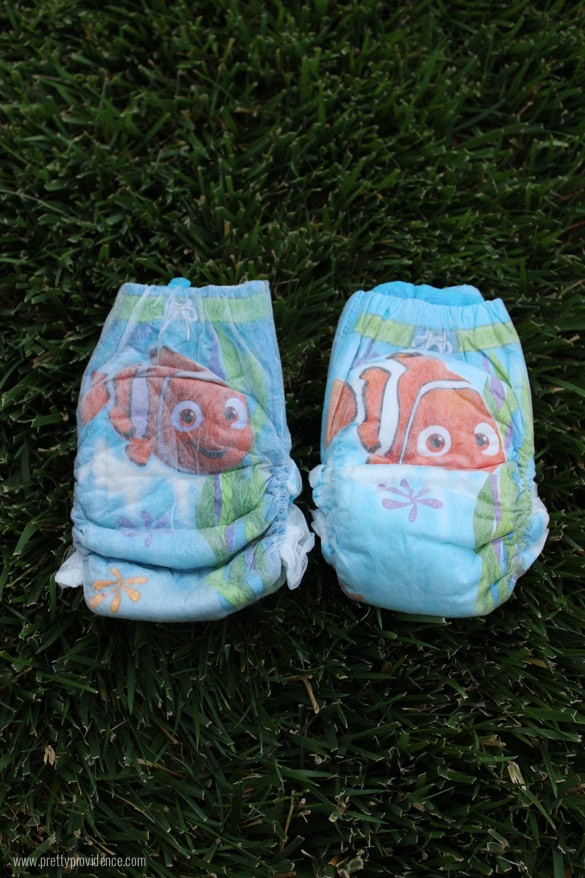 All you do is wash your swim diapers in the washing machine like normal. Before you ask, no, I do not re-use messy diapers, only wet ones. Because.. don't be silly, you know why. When we get back from the pool, sprinklers, splash pad or whatever I just throw the kids used swim diapers in the washing machine with their used towels. Put the laundry detergent in like normal and run your normal cycle. Then, hang or lay out your diapers to dry. I repeat DO NOT DRY in the dryer! As long as you don't try them I have been able to wash and re-use the same swim diaper ten times!
The above picture shows a swim diaper that I have washed about 5x next to a brand new diaper of the same pack. You can see that the re-used diaper is a little bit crinkly, but that is literally the only difference! They don't stretch out or lose their absorbancy, as far as I've noticed.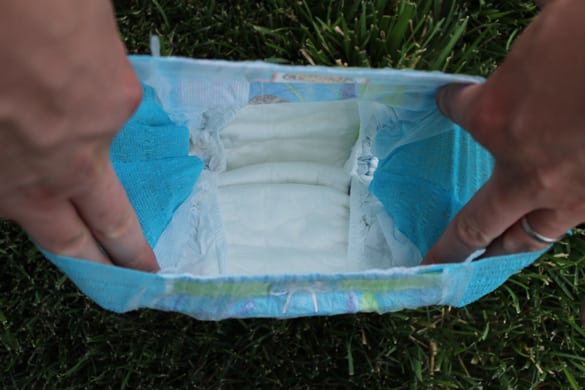 Here is a picture of the inside of a diaper I just washed, looks brand new, right?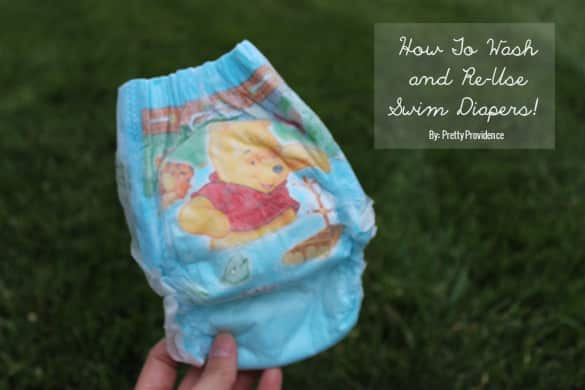 Happy swimming and money saving friends!
xo,

P.S. Be sure to check out my easy homemade bubble solution and these amazing we can/can't play free printable door hangers!