Hey everyone, this is Briton from Rad Mom Cool Kid!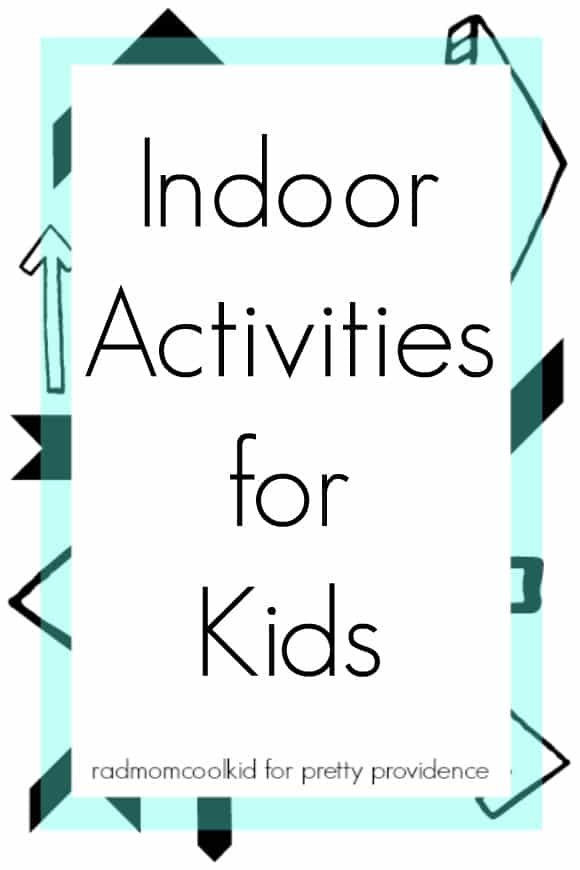 Winter really throws a wrench our lifestyle. We are an outside kind of family- picnics, pool, neighborhood walks, and exploring the fields by our house. When winter hits my kids sort of freak out for a few weeks because they are so used to spending most of their time "outside the box." Here are a few activities we've done recently when it is just too cold or snowy to get out:
Pipe Cleaners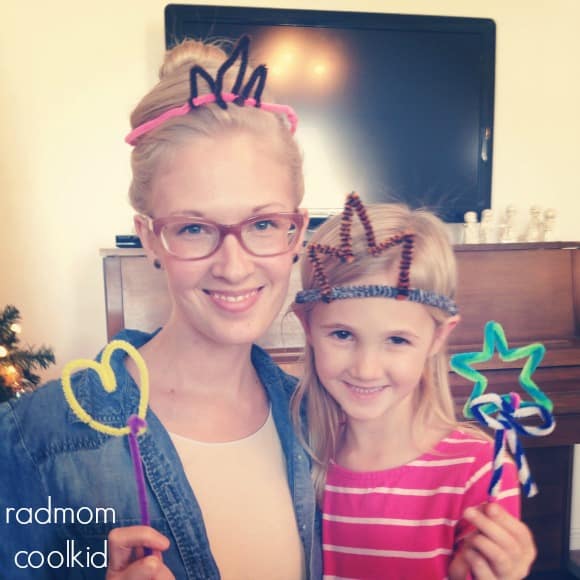 I recently grabbed a few bags of assorted colored pipe cleaners and showed the kids how to make crowns and wands. They played for HOURS! They made ornaments, earrings, carrots, belts, and a garland for our Christmas Tree.
Buckets and Bins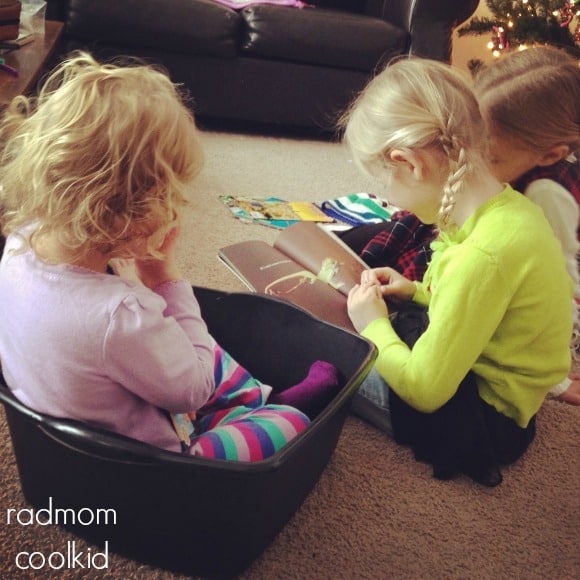 A few 'kid-sized' buckets and bins is a trick I like to bring to the table when we need a jolt of change. The bins can be boats, cars, giant walnut shells…flip them over and you have mountains, stepping stones, caves. Just be sure to keep the lids out of play and supervise them, to be safe.
Cook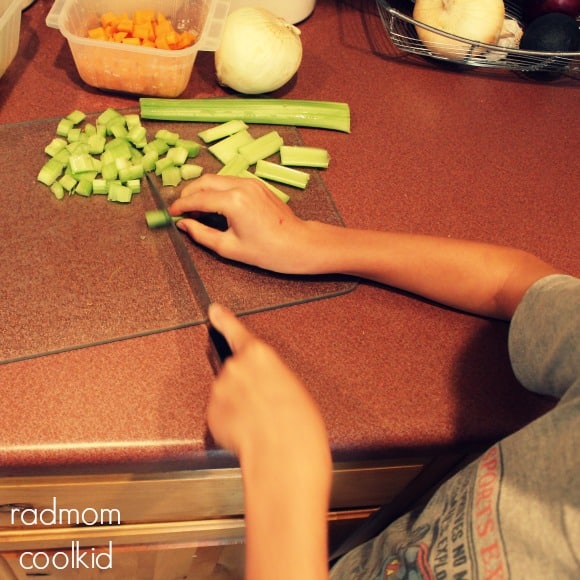 My kids love to help in the kitchen. They have aprons and I make sure to give them age appropriate tasks. Toddlers can dump pre-measured ingredients, preschool aged children can stir, and elementary aged kids can chop. My 8 year old recently helped me make dinner that had TONS of veggies in it. I was sure he was going to hate it but this magical thing sometimes happens when they help do something- they appreciate it.
Check out my post, get the wiggles out, for more tips and ideas to beat cabin fever, and if you need to get out of the house, here are some great kid dates!
-Briton