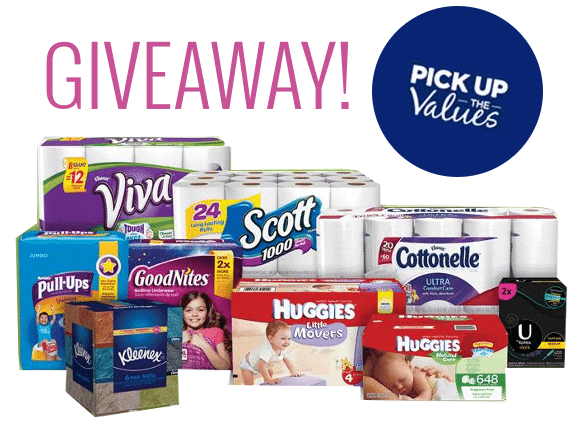 Hey you guys! Today we have a serious treat for you. As you may or may not know, we've been sharing some of our best budget tips each Saturday this month in a partnership with Kimberly Clark & their awesome coupon website Pick Up The Values. They have been helping us save so much money, and their products are things we use all the time so who doesn't want to save a little more moolah on things like that! I'm especially a sucker for Viva paper towels. Something about them just feels luxurious.
Anyway, Kimberly Clark is giving away two big prize packs worth $200 each to two winners! Each of our winners will get a huge box full of sweet paper products and it will feel like Christmas came early. Think of what you will be able to buy with all the money you don't have to spend on toilet paper and tissues! The first grouping is $50 worth of product from each of these brands: Kleenex, Cottonelle, Scott & Viva. The second grouping is $50 worth of product from each of these brands: U by Kotex, Huggies, GoodNites & Pull Ups. You can enter both giveaways if you want, or just one, but the entry forms are the same, so basically if you've done the requirements to enter one you've done the requirements for the other so it should be super easy to push the buttons on both rafflecopters! :)
Entries will be verified and we'll be picking our winners on Thursday.  Good luck, and may the odds be ever in your favor!