This post brought to you by Levi's®. The content and opinions expressed below are that of Pretty Providence.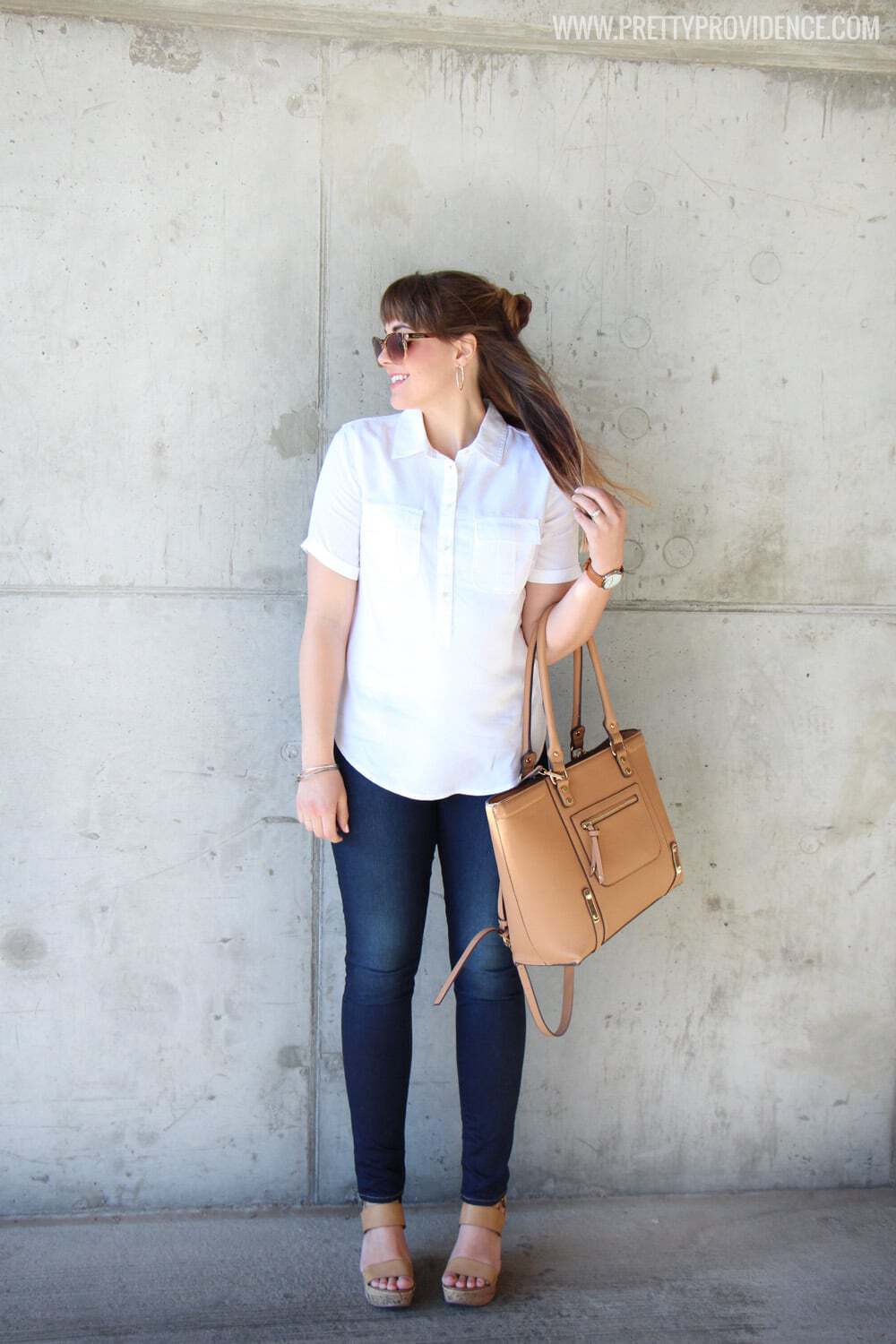 Hey guys! So awhile ago Sarah popped in to show everyone her "everyday outfit" so I thought it would be fun to show you mine too! My daily life is far from glamorous, but my activities are many and varied! It is not unusual for me to have to go from working out, straight to pre-school pickup, straight to the store, then to a meeting, then to soccer practice folding laundry and chasing babies in between! It is important to me to have clothes that are functional (read: comfortable) in addition to being cute.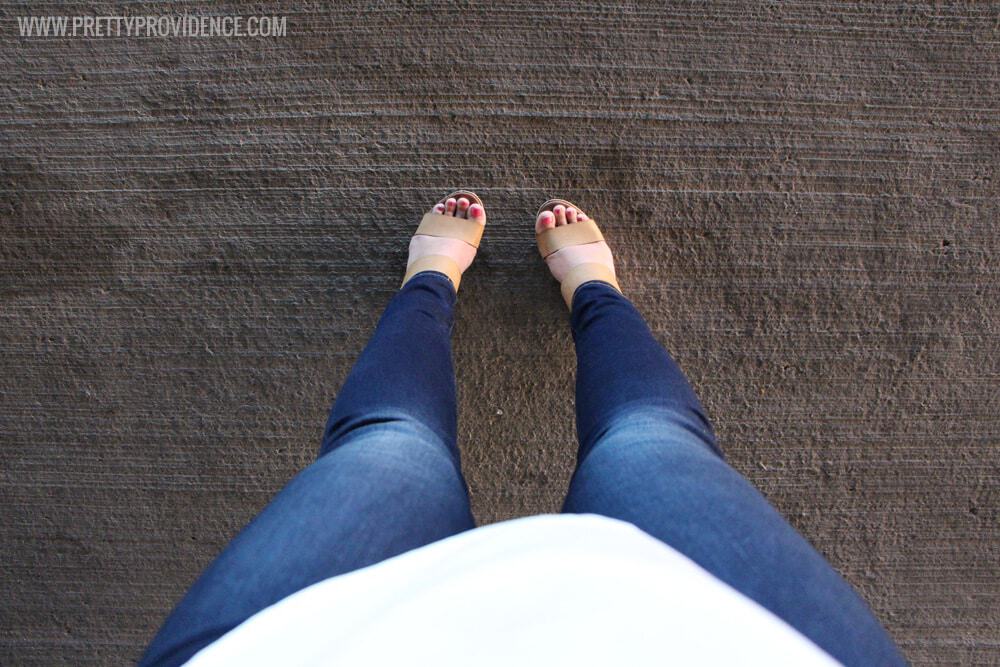 I am still so in love with my Levi's® 711 Skinny jeans, you guys. I literally never take them off. I love them because they look awesome, and their innovative stretch denim is so comfortable and flattering! Plus, they keep their shape all day (you know, no saggy bums or knees)! I also appreciate how they aren't super low rise, because honestly after having a couple babies I just can't get away with super low cut jeans anymore! If you are going to try one new pair of jeans this year, head to Macy's and give these babies a try.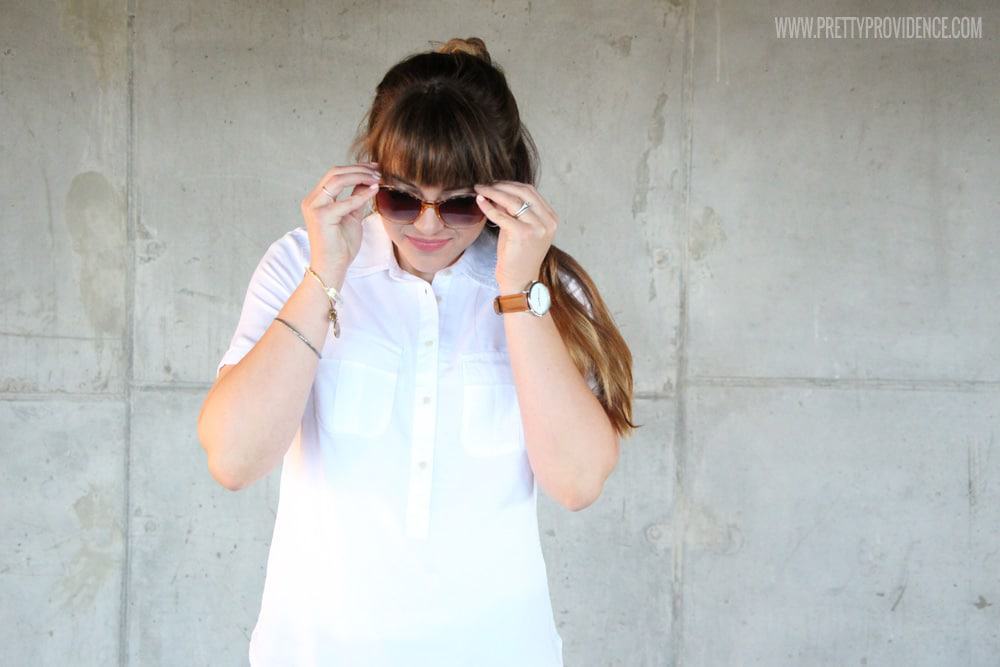 No matter how hard I try I just can't seem to stay away from the neutrals. Almost every time I go shopping I promise I am going to buy something colorful and it just never happens, haha! Give me all the white, black, cognac, grey and chambray you have! Please and thank you! I am loving this blouse because it is light and airy perfect for summer comfort, while still being a tiny bit dressed up. The sleeve length is so flattering, and you can wear it a million ways! Definitely worth the money!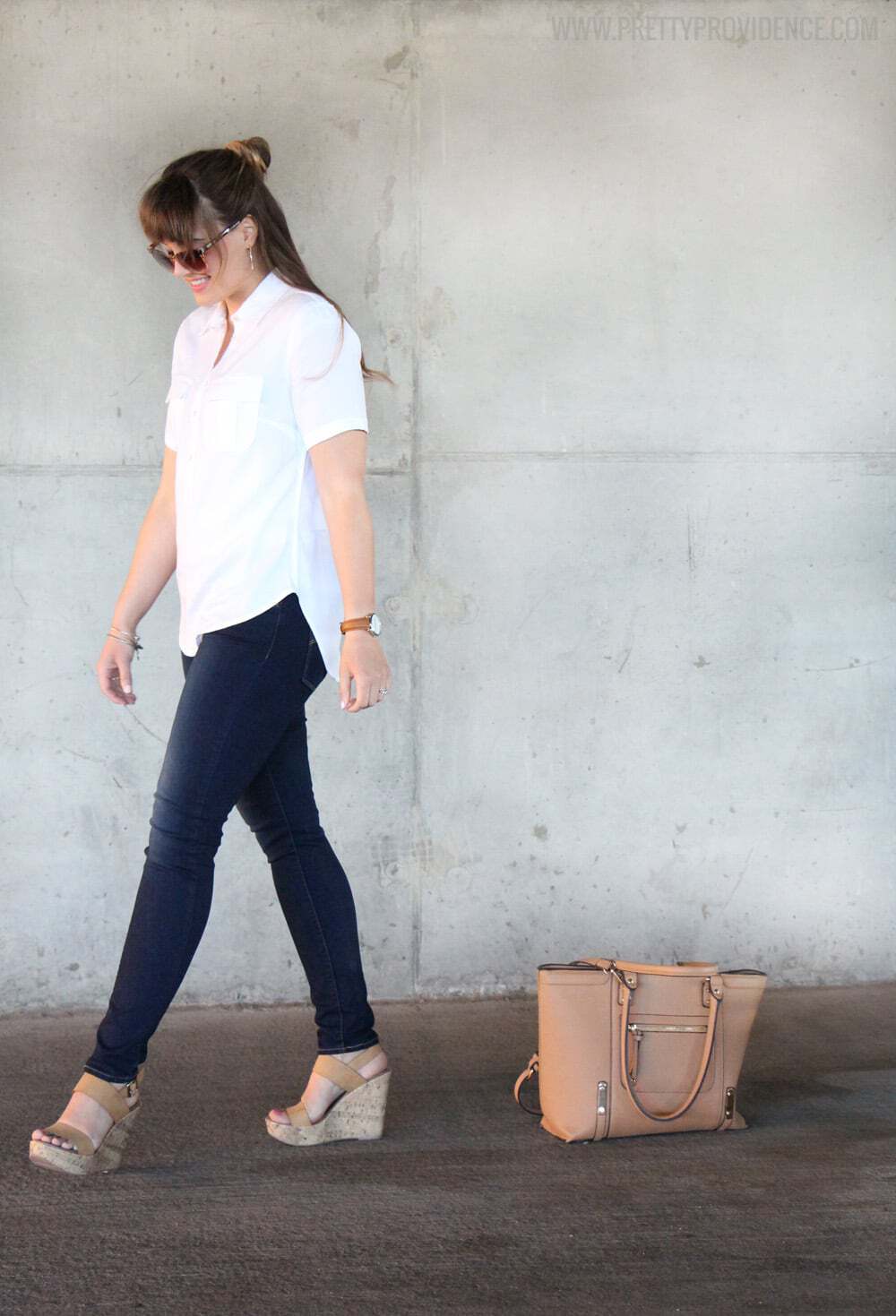 I like to keep it pretty simple on the accessories, but being a mama I always have my purse/diaper bag, and a watch! Other than that some simple earrings and bracelets and I am good to go. I don't like to over do it on the jewelry, but I can't stand to be bare either! I think this is a pretty accurate representation of how you will usually find me.. messy half knot and sunglasses included! Haha.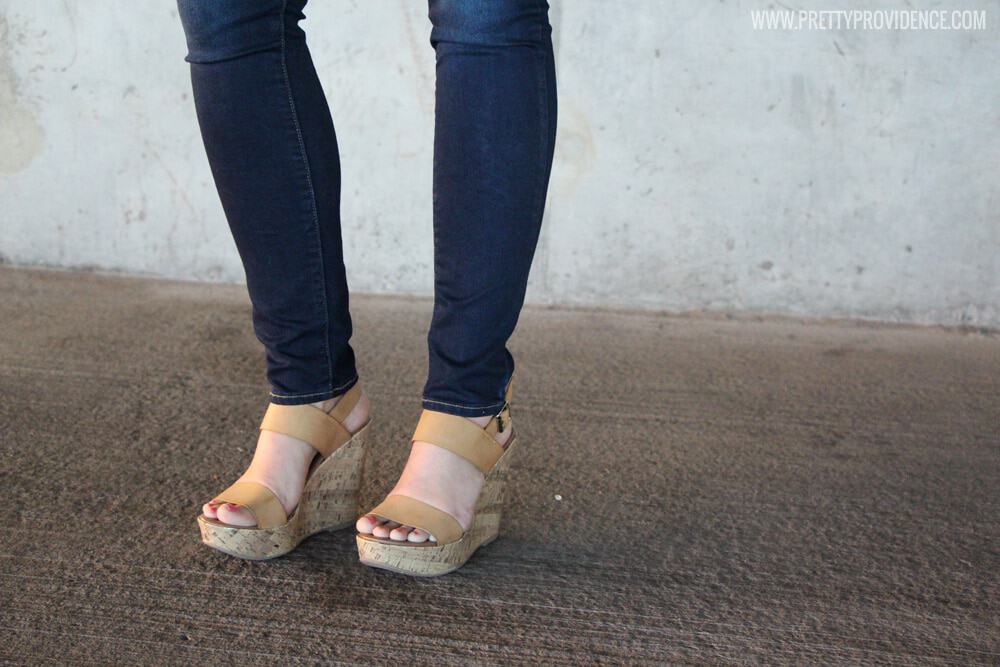 Okay is it just me or are you guys obsessed with wedges too? I mean, you get all the benefits of a high heel without the horrid discomfort! I obviously don't wear them around my house, but as soon as we have to run out the door I throw them on and immediately feel "put together."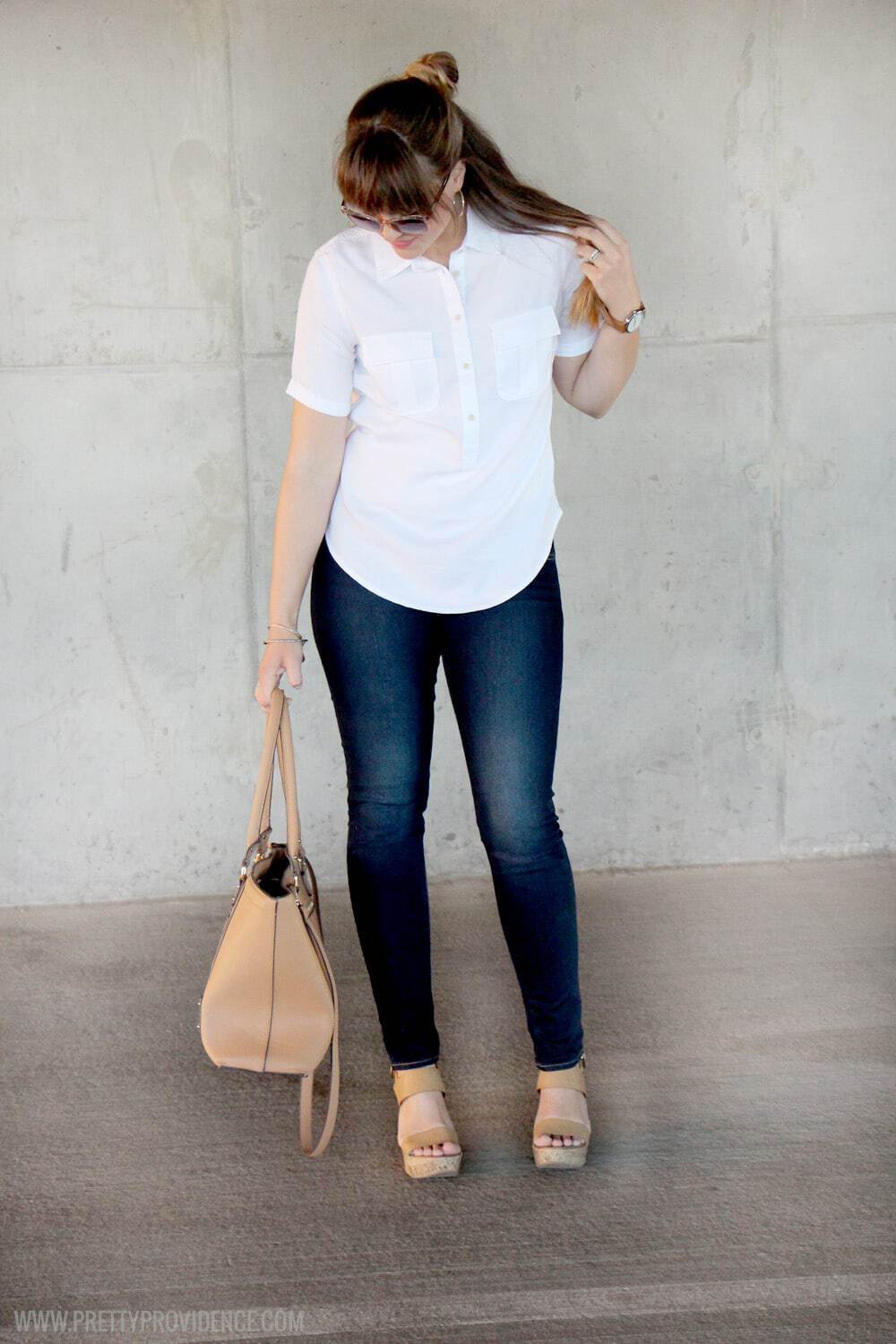 Here are all the sources for those of you who are interested!
Jeans – Macy's – $39.00
Shirt – Target – $14.99 (Couldn't find online similar here)
Wedges – Target – $32.99
Bag – TJMaxx – $24.99
Sunnies – Francesca's – $14.99
Watch – Arvo – $69.95
Bangles – Cents of Style – $24.99
There you have it friends, all my staples!
xo,