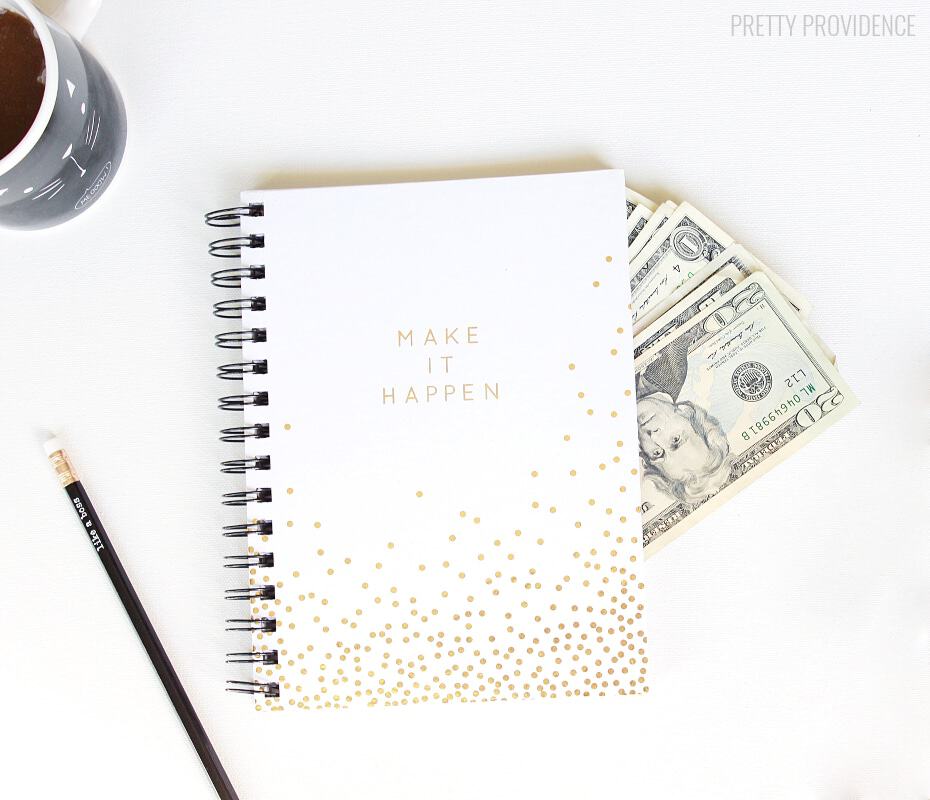 If you have been reading Pretty Providence for a while now you will know that Jessica and I are huge family finance nerds and we love to talk about the subject with whoever will listen. It is a passion, and this passion is actually what inspired us to start this blog and is still the driving force behind the scenes! Even though it may not be obvious because we post recipes, DIY projects, etc. more often than we post about budgeting, we only share ideas that are affordable. Our goal is to share the ways we are living life to its fullest while sticking with our budgets and saving for our dreams. We want to inspire you to know that you can do it. You can save up for emergencies, for the big vacation you want, for a new house or car, or get out of debt. You can do it, and you can still eat well, have fun, create a beautiful home and look stylish while you're doing it!
What is your biggest money stressor? Is it one of these?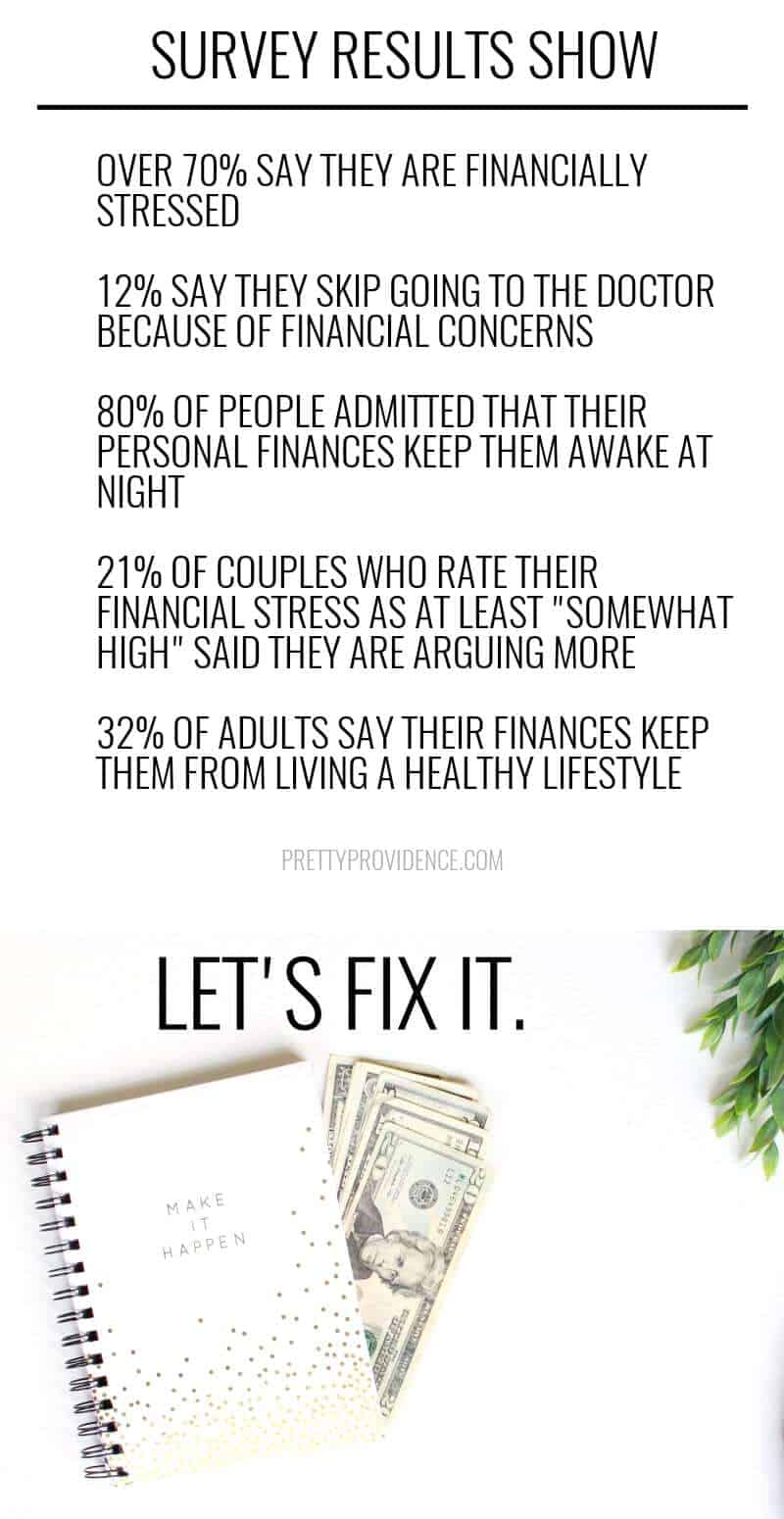 We really want to help you take charge of your dollar bills and experience financial peace. There is no match for the feeling of having an emergency fund, being able to spend money on things you want guilt-free because you know you saved first. A lot of people think that they can't save money because they have too many bills or don't make enough money. Well… it isn't about how much money you make, it's how much money you keep!
What are some of the things you want to accomplish but aren't sure how to make them happen?
I find that I am much more motivated to make smart choices with my money when I write out a list of achievable goals + make a plan as to how to accomplish them. If it's a trip to Europe, I would figure out roughly how much I will need, start setting aside money toward that goal every month, and when I am at Target, tempted to buy that picture frame I don't need, I can think "Another frame or one step closer to EUROPE?!" <—- see how it's kind of a no-brainer when you think about it?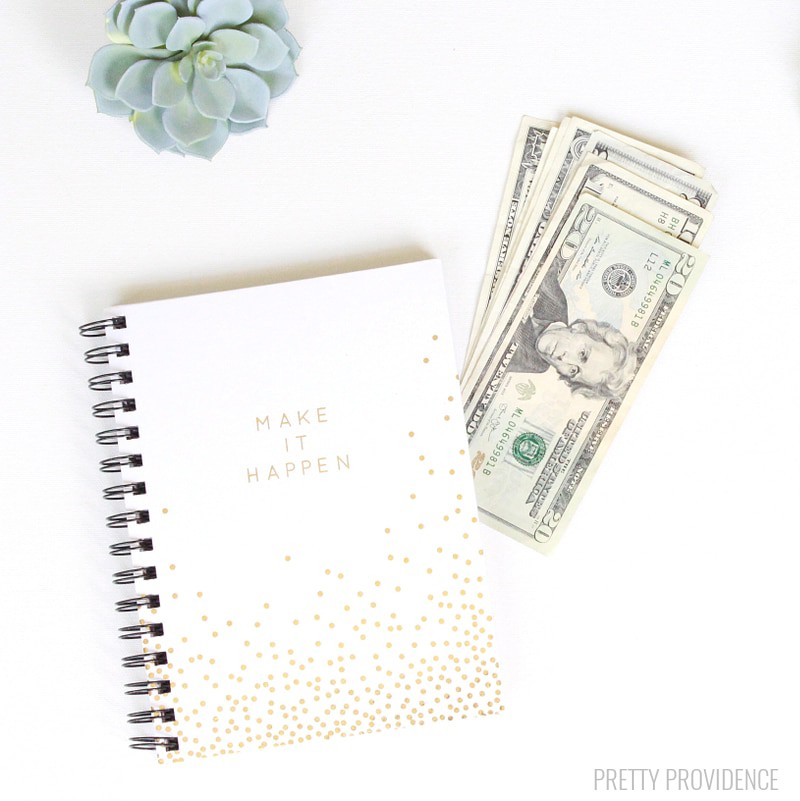 So let's make your dreams happen.
Don't forget to check out: