This post brought to you by Listerine. All opinions are 100% mine.
I have basically never paid any attention to our poor master bathroom (or bedroom for that matter). It is the place that nobody sees besides Bryce and I, so it gets put on the back burner. I don't like it, but that's just the way it is. I want to make our "master suite" a happy, quiet, relaxing space and so I have been daydreaming about it forever! I have known for awhile that I wanted white linens because I love the crisp clean feel and the mature vibe they give off, I was just looking for the right ones.
Enter, Target. I was browsing the bathroom aisles and saw a really pretty white shower curtain that was just what I had been searching for. Naturally, I pulled out my phone to check Cartwheel (gosh, I love that app) and low and behold there was a 20% off coupon for all Threshold linens. Ka-ching! I snatched up the shower curtain, the rugs and the towels and left feeling super proud of myself! The bathroom stayed like that for awhile, and I really loved all the white linens, but I knew it needed a color pop. I didn't want it to be cheesy or overdone, and I kinda wanted to keep things simple so that I could switch colors out if I got sick of the one I picked (I am prone to do that)!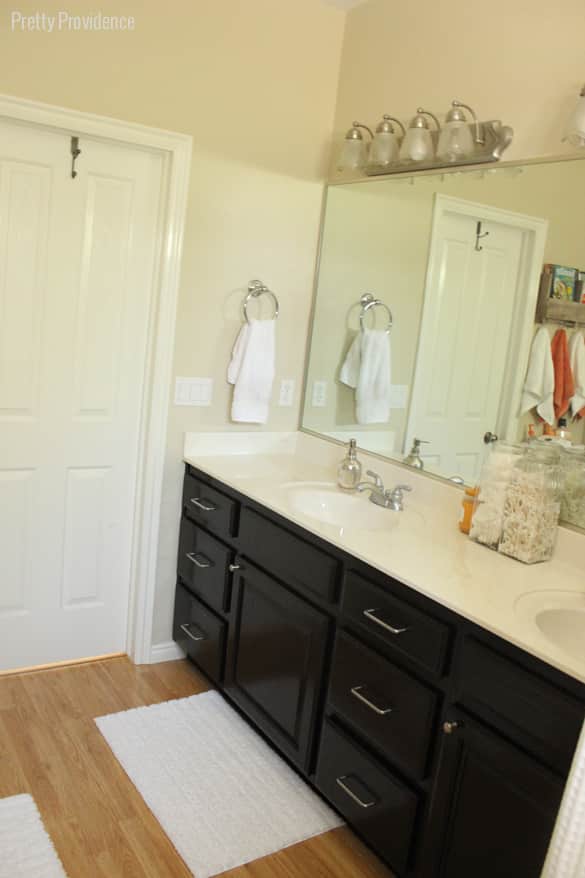 That's when I heard about Listerine's new line of chevron patterned bottles!
I always have a bottle of their mouthwash easily accessible in my bathroom (did you know Listerine is the #1 dentist recommended brand? I love the clean taste of it too) and I loved the fact that I could leave these bottles out in the open without ruining my "vibe" if you know what I mean. The patterned Listerine bottles are available only at Target, so I headed there once again to finish accessorizing my master bathroom.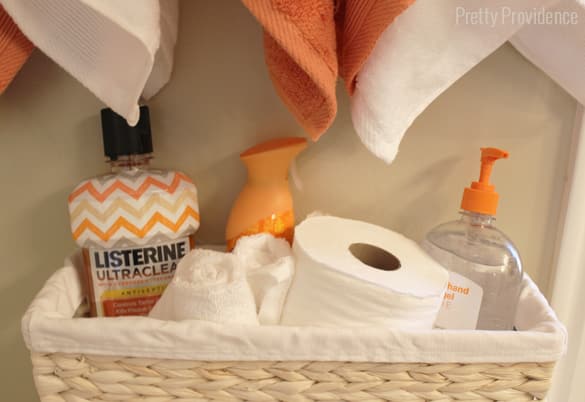 I fell in love with the orange bottle. Isn't orange the perfect end of summer/start of fall color? I have been wanting a basket to set on the top of the toilet forever, isn't this one pretty? Just clean and simple. I just filled it with things that I already had on hand that went with the color scheme!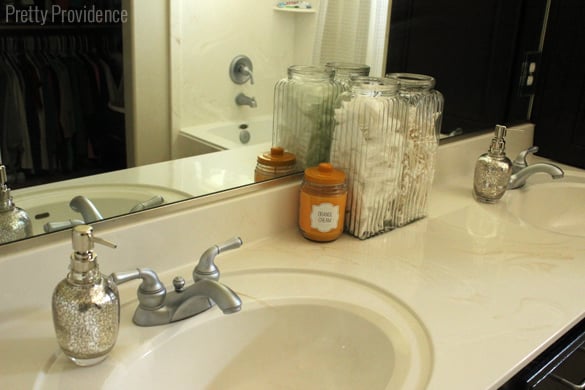 How pretty are these soap dispensers? I'm kinda in love. It's amazing how much difference the small touches make! Plus, I love a good candle/book/bath combination so I couldn't say no to this delicious orange cream candle.. mmm.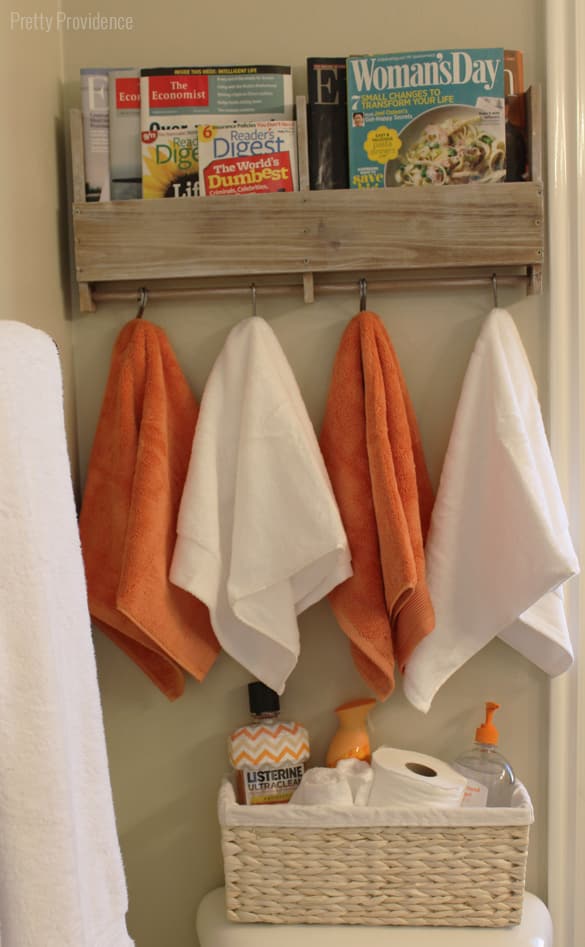 Last but certainly not least, I found this awesome magazine rack browsing the home section. It was supposed to go in the kitchen (it had cookbooks in the top and utensils hanging from the bottom in the picture) but I immediately saw towels and magazines to fill in that super awkward space above my toilet! Believe it or not, I only spent about $100 on the whole room! Amazing what a little patience and some good coupons can do, right?
Oh, I almost forgot! Save Now with Target Cartwheel because there is an offer for 10% off the designer Listerine bottles, so it's the perfect time to snag the ones that match your bathroom! Seriously, if you haven't downloaded the Cartwheel app yet, do it. It has saved me oodles and I always check the items in my cart while I wait in line!
What do you think of the bathroom?
xo,

P.S. Thank you for supporting our sponsors. Y'all are the best!