This post was written in partnership with merci®. All opinions and ideas are 100% my own. 

Hey Friends! I am so excited about today's post. I love this time of year, and one of my favorite things about it is giving gifts to those I love! Sadly though, sometimes it can be easy to get caught up in the hubbub of commercial Christmas and feel like you have to spend a ton of money buying toys and gadgets and that really isn't the case at all. It truly is the thought that counts and more than anything people want to be thought of and appreciated.
merci Chocolates were founded on the belief that gratitude is king and they are encouraging the nation to give thoughtfully this holiday season! I love this concept. It really made me think back on my favorite gifts I've given and received and I realized how none of them were costly or extravagant. I want to share a few of the ideas with you guys today, because money is not what matters most and the people who we are truly the most grateful for deserve to know it!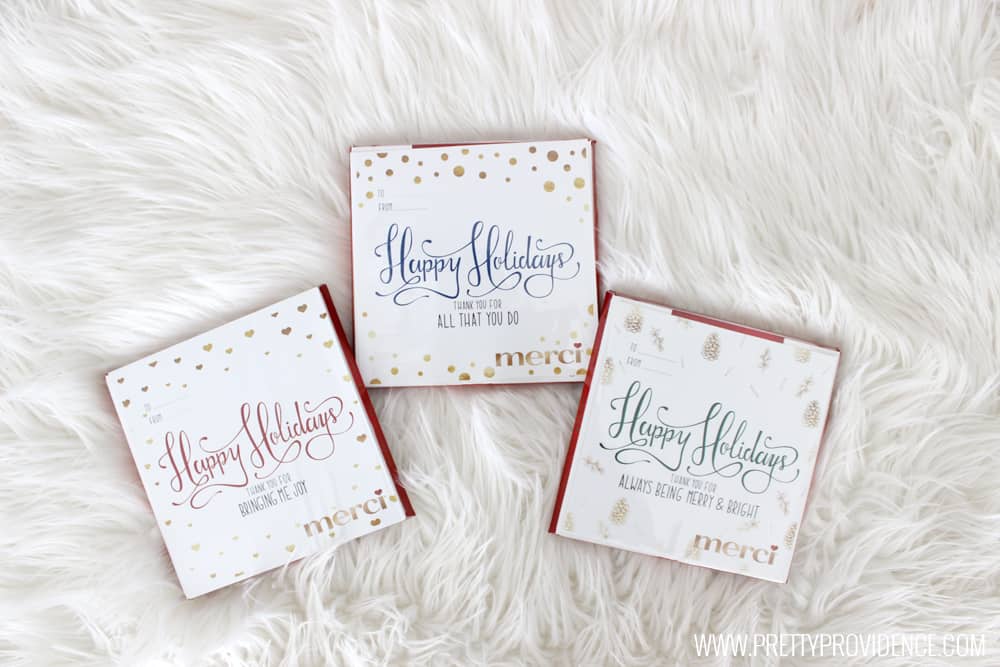 1.) merci Chocolates. I love the idea of giving in gratitude. When we were growing up my Mom gave gifts to those who served us on a daily basis, whether we knew them personally or not. We had so much fun leaving small gifts for the mailman, trash collectors, bus driver, our teachers and church leaders. This year I am definitely going to be using merci to give to those that serve me! Also, to make it even easier on us, you can now to go givemerci.com and personalize your gifts with custom holiday inserts (pictured above)! You can also print off your own merci list that allows you to easily keep track of those who you've given to, as well as print off a coupon to make these delicious chocolates even more affordable! Each slim and stylish box has eight delicious individually wrapped flavors that you will love! You can find merci in grocery stores nationwide from $5-7! You can't beat that price for rich European chocolates!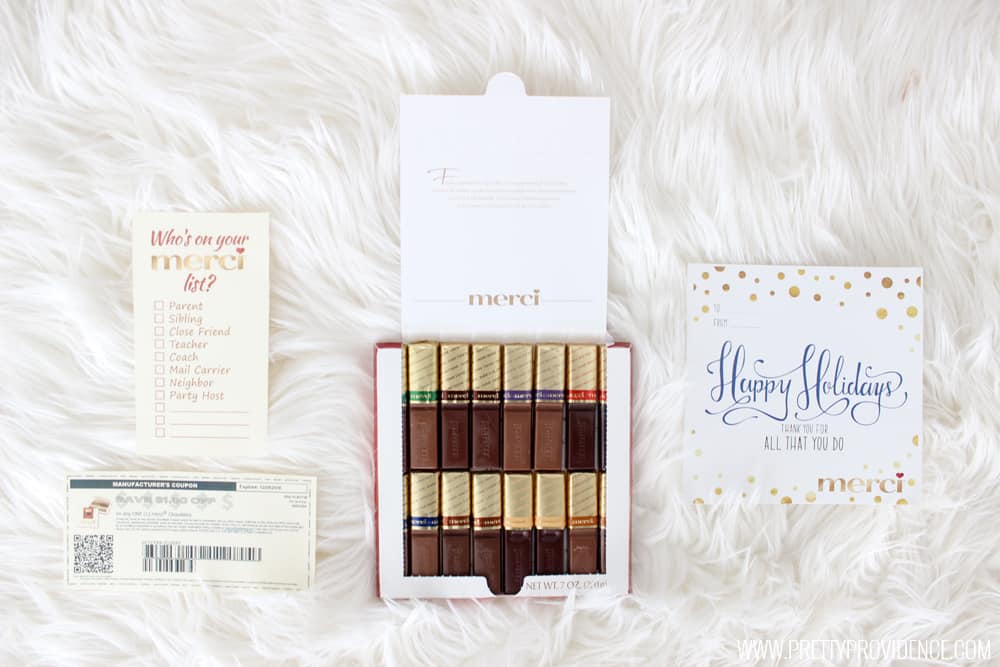 2.) A Tribute Book. A few years ago when my Dad was about to turn 50 I wanted to do something special to celebrate him. We don't live close to each other so I knew I couldn't throw a big party and I wouldn't be there to celebrate in person. I got the idea to do a memory book of sorts for him. I emailed out/fb messaged all of our family and friends asking them to please email back a short note to him for his 50th birthday. I said it could be anything from a memory they had shared, to something they admired about him, to a photo, or a simple happy birthday greeting. I got my mom involved and got lots of email addresses from her as well for older college roommates and friends I might not know, and I emailed his secretary at work and had her forward my email to his clients and his friends at the office. As the emails came in I had so much fun reading through them and learning for myself how many people my father had impacted. When it came time for his birthday I just compiled all the responses into a word document, printed it, and put it in sheet protectors in a simple binder. Nothing fancy or pinterest worthy and all it cost me is $2.00 and my time. I know that he was truly moved and it is something that our family will treasure forever. I made one for my mom when it was her turn and she loved it so much as well!
3.) A "Mix Tape". When I was a teenager one Christmas I opened up a burned cd that said on it, "fast jams volume 1." It was a cd burned for me from my Dad with his all time favorite upbeat songs, ever. I loved it so much that it became a tradition and each year he would burn me a new cd of the best songs ever. I loved it because of how much time and effort he put into choosing songs and making something for me. My dad was so busy and the fact that he had this idea, and took the time to put it into action really meant the world to me. I love those mixes so much and still have them!
4.) Video Note Compilation. My daughter's birthday is December 19th, right before Christmas. Obviously not an ideal time to have your birthday! When she was born I was really worried about her always feeling overlooked on her birthday and I couldn't think of anything to get her aside from her Christmas things. Finally, I had the idea to text out our family members and ask everyone to record a video message to her on her birthday and send them back to me. Several family members sang, and others sent her sweet messages. Then, I quickly compiled them into a video that she watched probably ten million times. Once again, this cost me nothing but my time, and is something we will always treasure!
5.) A Time Capsule. Another fun thing to gift is a time capsule. It is so fun to gather a favorite item or two and write down favorite things and store them away for a later date. Time goes by so fast and your kids will think it's so fun to open last years time capsule each birthday and see how they have grown and changed! We have free printable time capsule sheets here, and you can use any old jar or can, making it completely free!
Bonus!) Secret Email Letters. I saw this idea on pinterest the other day and thought it was so fun! When you're child is born, reserve them an email address. Then, throughout their lives you can email them funny things they've said, special moments you've had with them, awards they've received, photos you love etc. Then on their 18th birthday give them the password and they can read through them all! Plus, it would be great record keeping to have things easily accessible and in a safe place!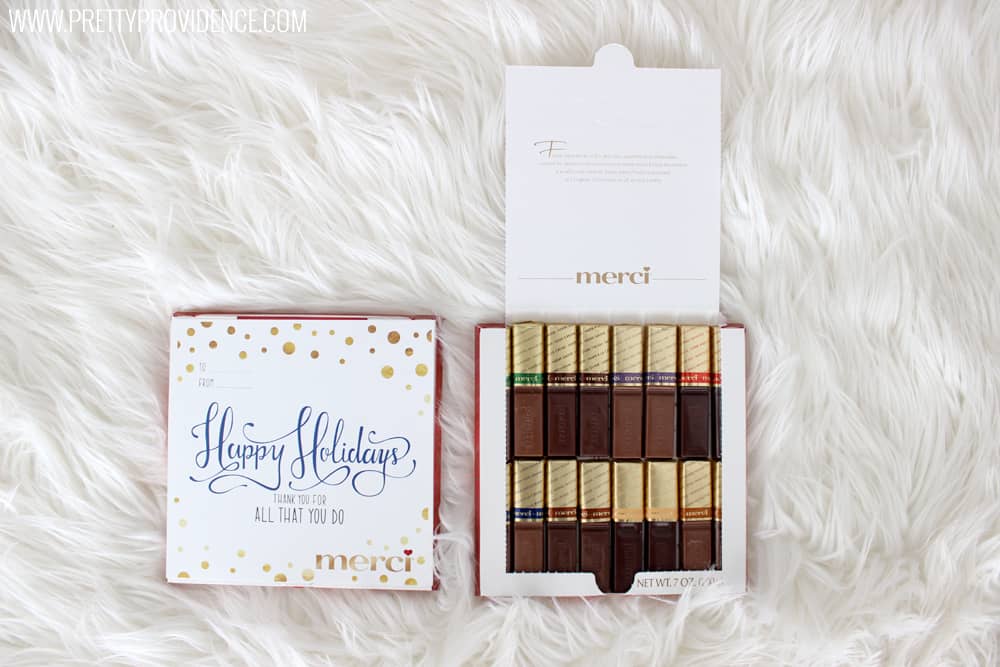 What do you think? Do any of those ideas speak to you? Don't forget, they would all pair really well with some delicious European merci chocolates! I mean gourmet chocolate made from the finest ingredients + a meaningful and heartfelt gift? It does not get better than that friends! I think I am going to do #4 along with some merci for all my grandparents this year at Christmas!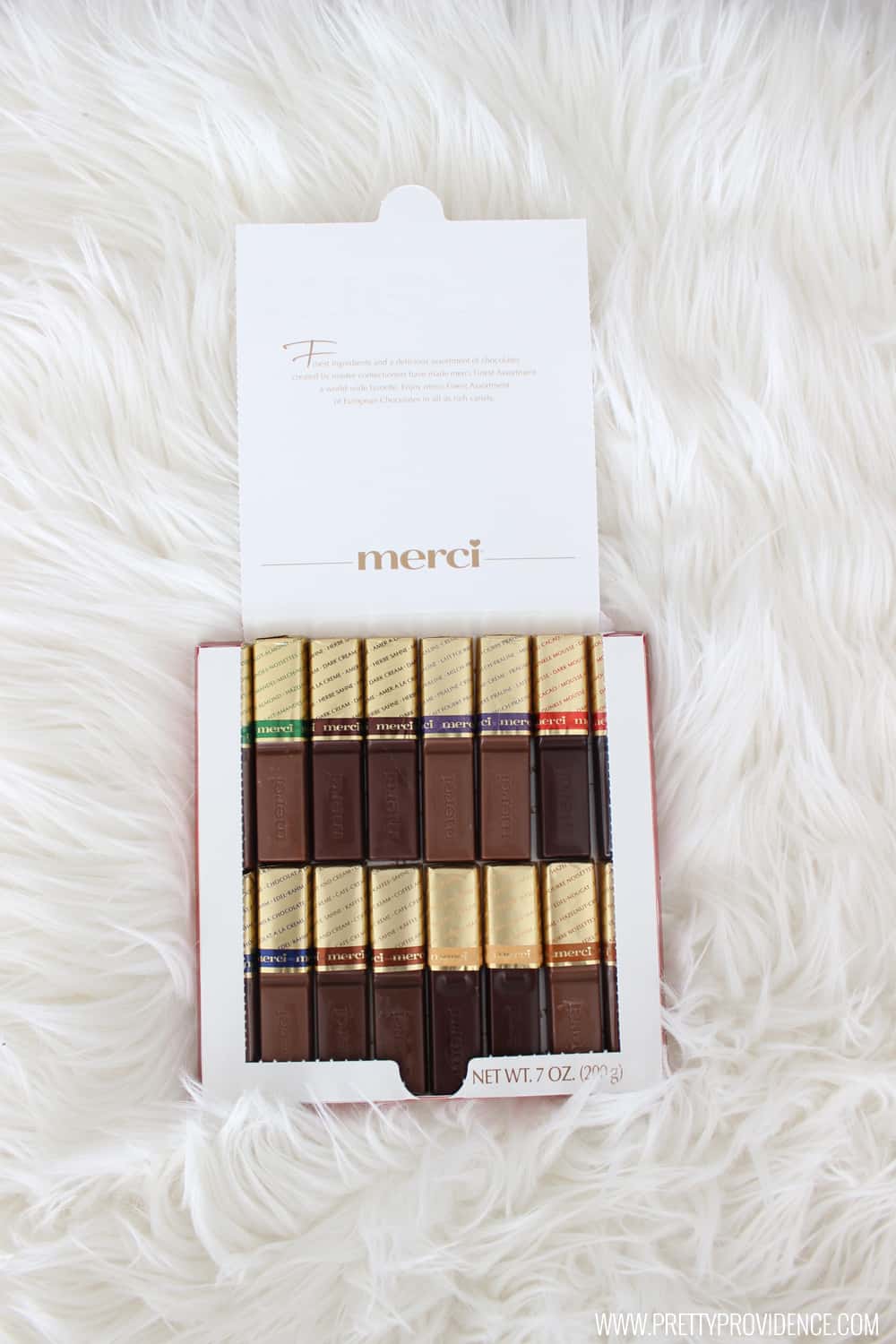 Who are you most thankful for this year?
xo,