Fall! It's FALL! I know I'm not the only one excited about this. Fall is my personal favorite fashion season. I'm sure this has something to do with my cardigan obsession, but I digress. Today I am jazzed to share with you my Burlington Style Squad™ style haul! My fave trend right now is BOHO… particularly fringe. I want to add fringe to all the things! So I found a cardigan that has tons of fringe on it and it's EVERYTHING. I also found some ankle booties with a little fringe on them too and I think the two go together so well!
Watch my haul video to see all of the other cute things I scored — none of the items I bought cost more than $20! I seriously love how much bang for my buck I can get at Burlington!
More photos after the jump…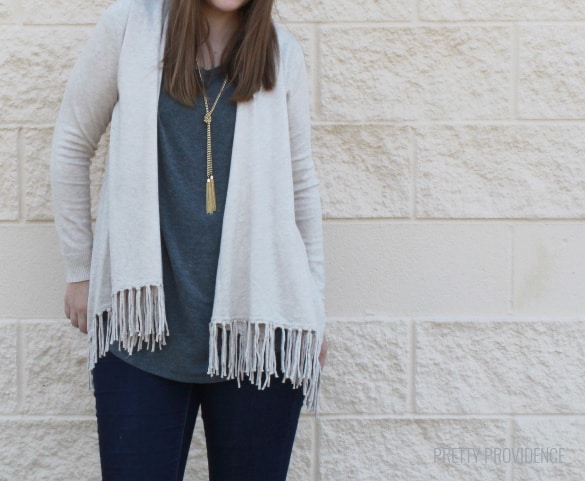 It's all in the fringy details… (Fringe-y? Fringy? I think I just made up that word.)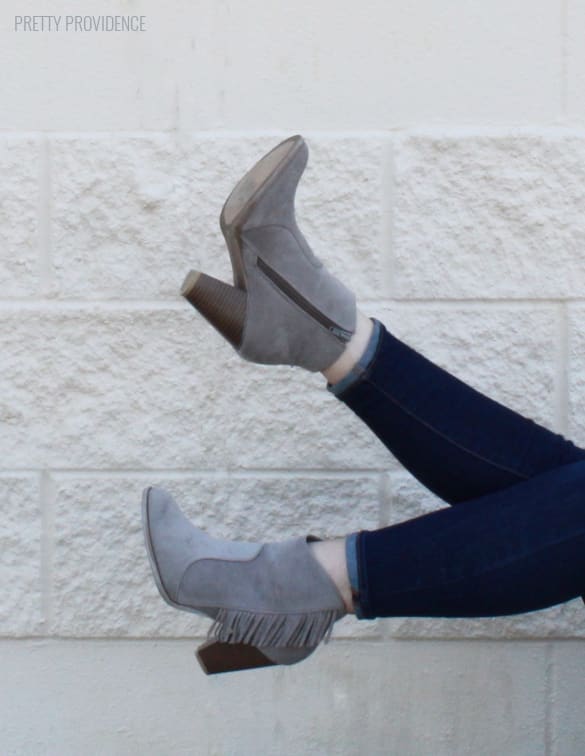 Let me drop a little truth bomb about the above photo. I took it laying down on the ground, on the side of a movie theater, with my tripod and remote. People driving by were literally slowing down to see what the heck I was doing. [Insert laugh crying emoji here.] It was ridiculous, but you guys, I just wanted you to be able to see the details! If that's not dedication…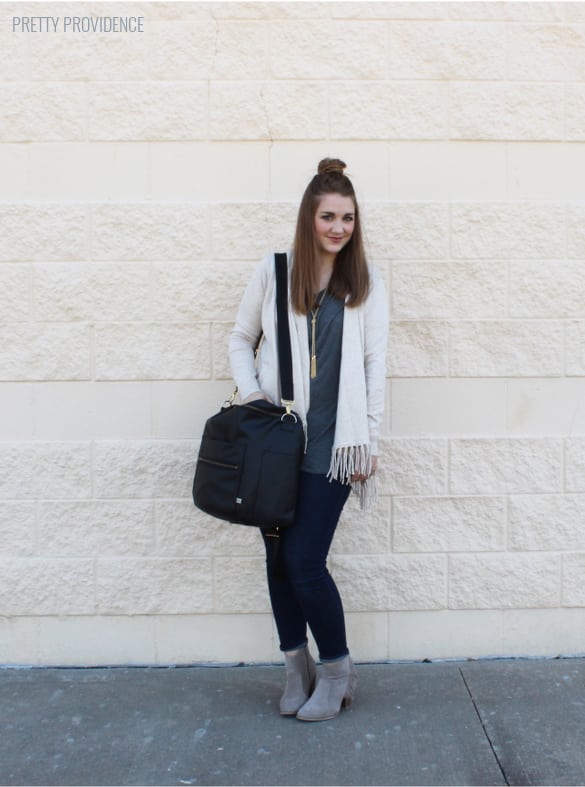 Anyway, that's my most embarassing moment for the week. You should go to Burlington and get you some of these fringy beauties. Also, this fall they are working with the Leukemia & Lymphoma Society's research fund that's helping save the lives of children with cancer. You can't NOT want to donate to that… you know? #cancersucks Here's a little bit more about Light the Night. Now, go!

Burlington Stores sponsored this blog post. The opinions and text are all mine.