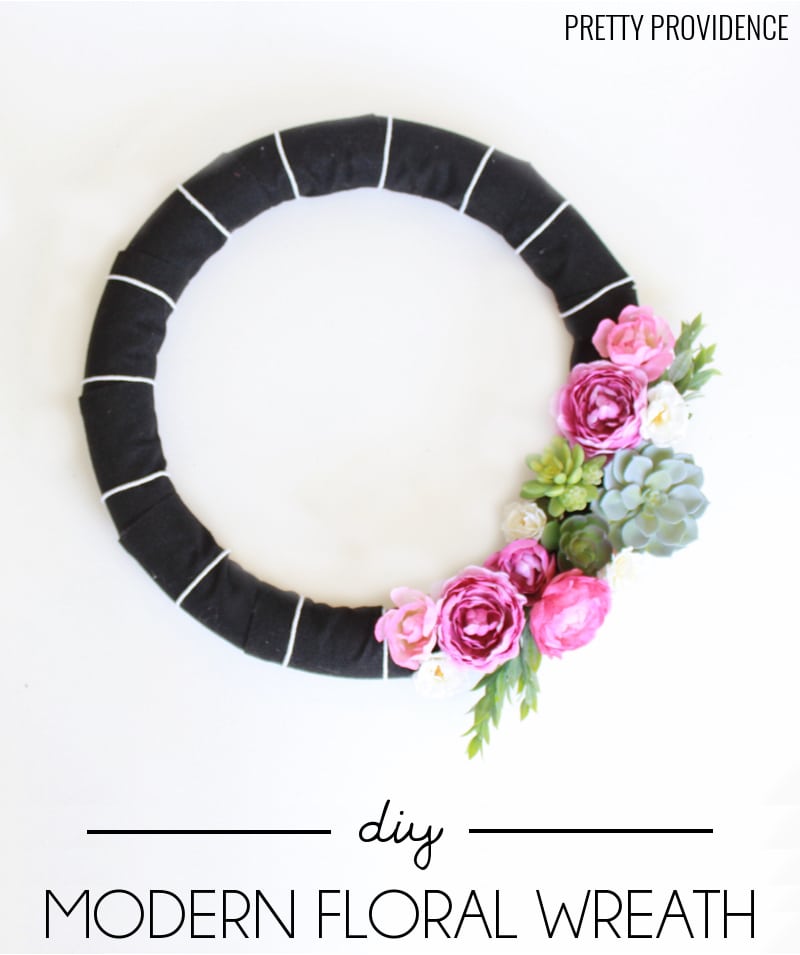 Hey you guys! I have such a fun DIY wreath to share today. Y'all probably know about my stripes and floral obsession by now. This obsession has been around for a long time but it keeps escalating! I can't get over it! So I wanted a new wreath for my front door and I came up with this. I wanted there to be clean lines and have thin stripes so I just opted to use felt for the base and then make stripes with yarn. Here is the full tutorial:
Materials:
18″ styrofoam wreath form
1 yard black felt
3-4 faux succulents
8-9 silk flowers in three different colors
white yarn
glue gun
floral wire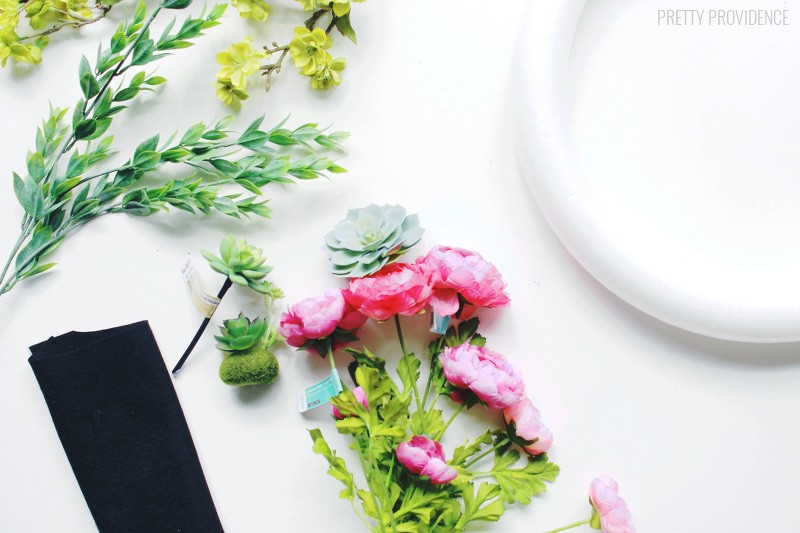 Directions:
1. Cut felt into strips 4 inches wide and long enough to go around your wreath form once. Layer your strips around the form and hot glue them as you go.
2. Arrange your succulents and florals how you like them. Start by attaching the succulents with floral wire, they will be the heaviest. Cut the stem of your first succulent short (1/4″ to 1/2″) and wrap wire around the stem a few times. Next, wrap the wire around your wreath form to attach the succulent onto the wreath. Secure with hot glue and repeat this with all succulents.
3. Hot glue remaining florals around the succulents.
4. Hot glue strip of yarn around the wreath form to create stripes about 3″ apart with hot glue.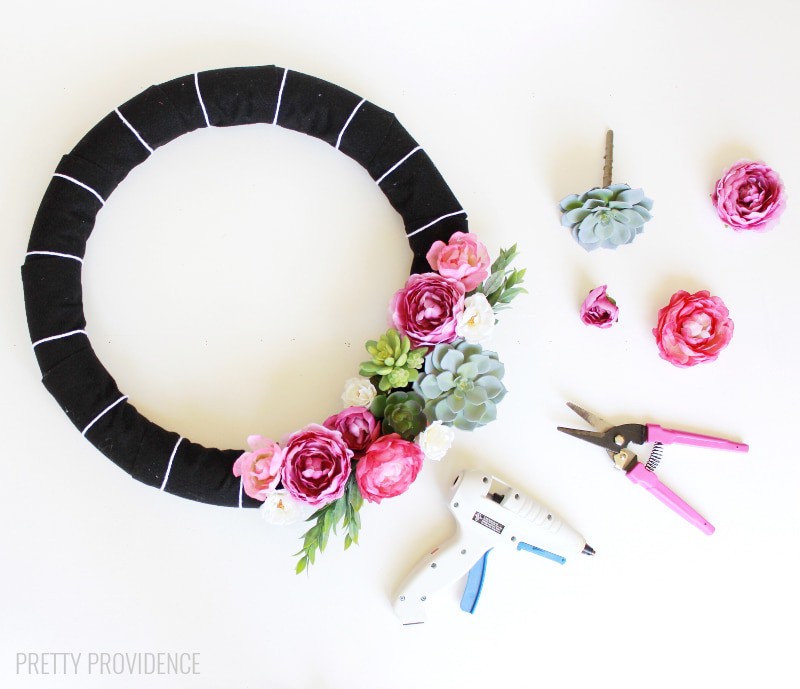 That's it! See? Super easy. Now you can grace your front door with something this pretty too!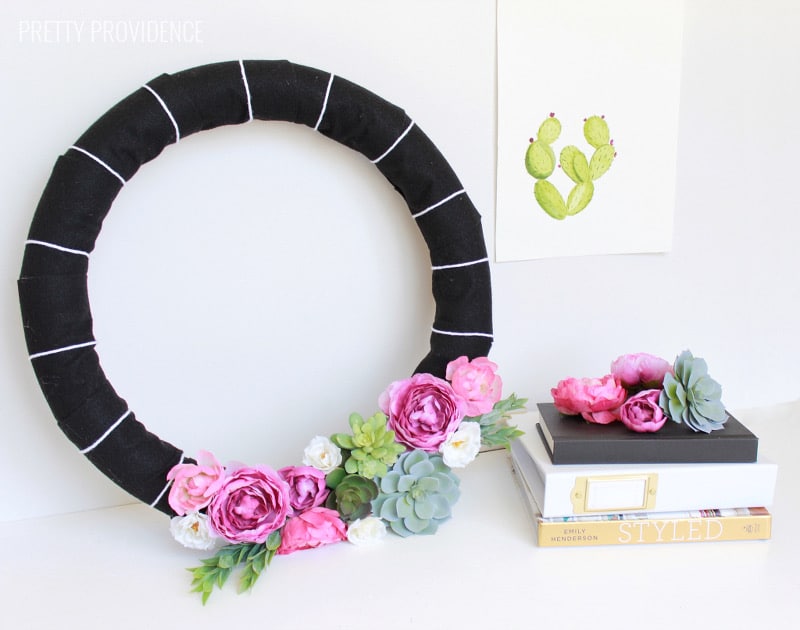 It goes great inside your house OR outside on your front door. Win/win. Right?!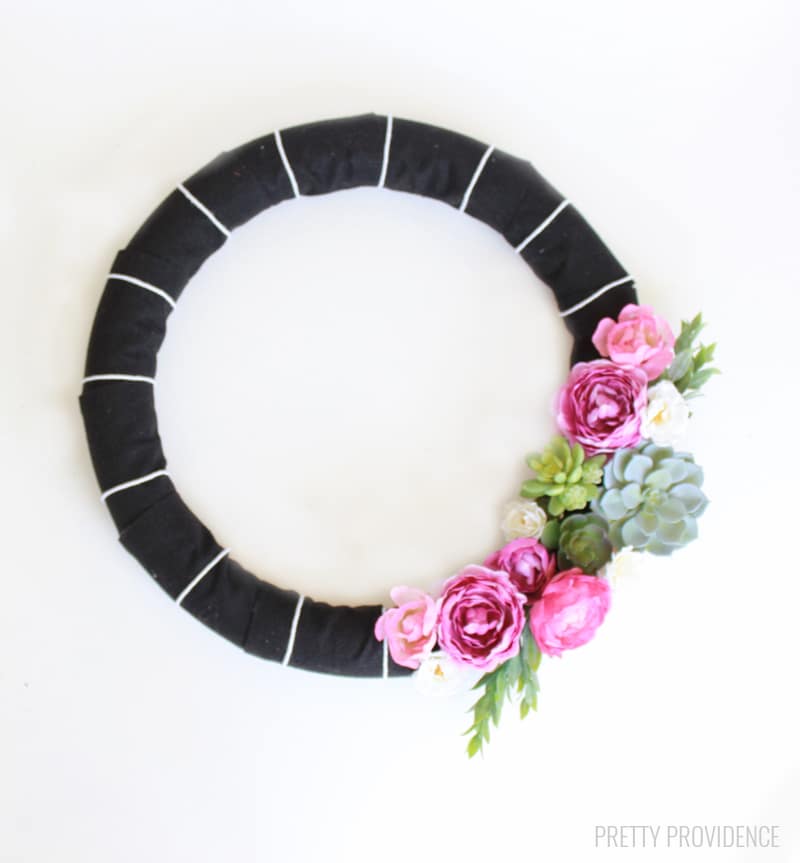 If you like this, check out my striped and succulent wreath too!