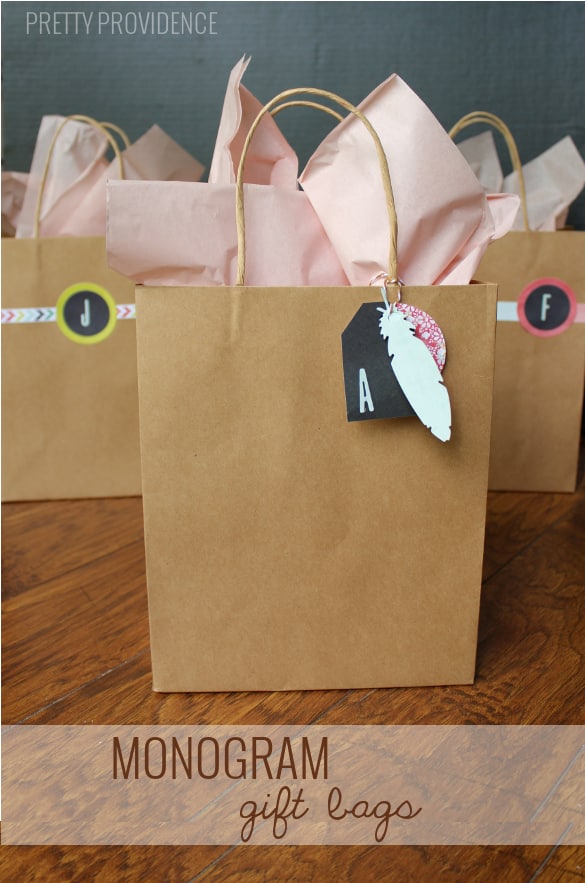 Hey y'all! Today I want to talk about gift bags. I know there are tons of fun/cute ones to choose from at the store but I hate paying for them. I really like the way plain brown gift bags look – and you can buy six of them for the price of one "fancy" bag. So, when I'm not re-using one that I've saved from another occasion, I like to personalize these little brown bags. Everybody loves to see their monogram, it really gives them a personal touch, so today I'm sharing how I made some monogrammed gift bags for future use! 
I got out my handy evolution tool. I love this thing, it makes paper crafting easy and enjoyable. (Not that I usually hate it, I just get a little tired of cutting out tiny things with big scissors!)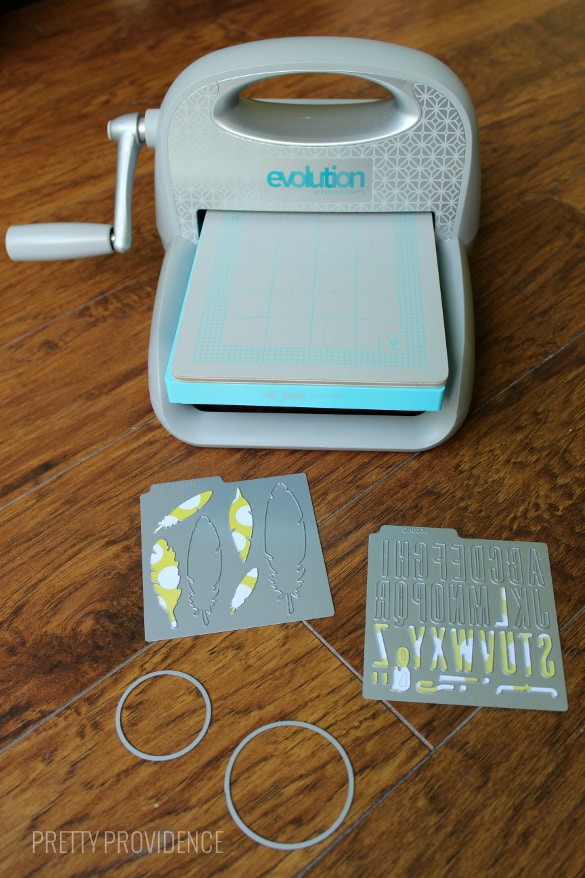 I used some circle dies, some feathers, and of course my alphabet die to cut out all the little things I'd need to make some monogram gift tags. It took all of 15 minutes to cut out a bunch of stuff. Then I got to work putting them together.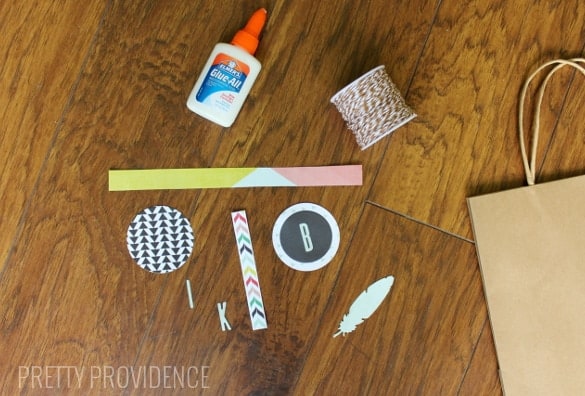 There are so many ways you can do this part, but I decided to try gluing some monograms right on the bag, with a little stripe of fun paper behind it. Cute, right?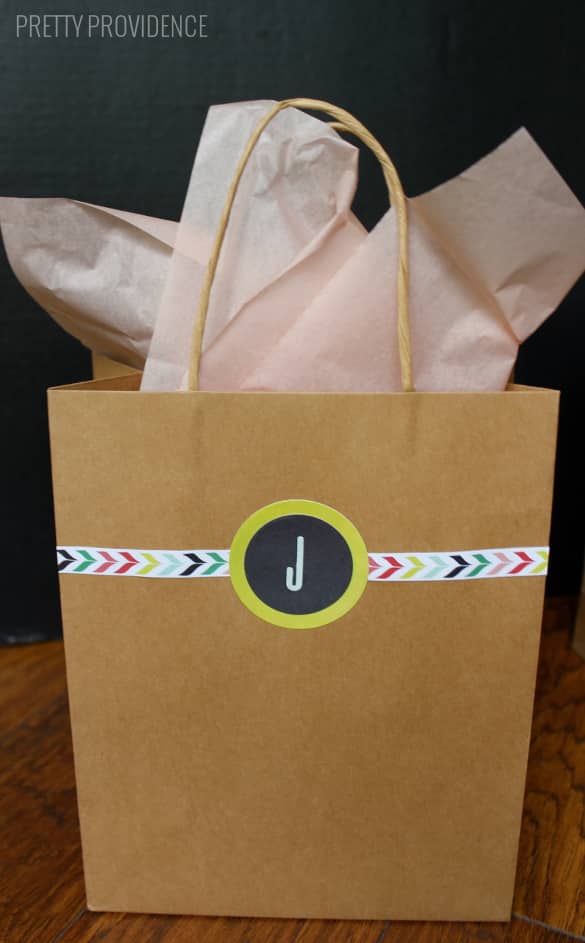 Then I also put together some separate tags and just tied them on, three different shapes together. This one is my favorite! I LOVE my feather die!
So there you have it, an easy and quick way to personalize some cheap gift bags. How do you like to save on gift wrap?!

If you like this kind of thing, check out these other gift giving ideas as well.
This post is not sponsored but I did receive product from Lifestyle Crafts \ We R Memory keepers to use in paper crafting as we're on their Lifestyle Studios team. If you want to up your paper crafting game, you can use the code: PRETTY to receive 20% off your order, anytime from We R Memory Keepers and LifeStyle Craft products!