This is the first year that I will be spending Christmas anywhere but Salt Lake City. There will be no snow in sight! I am excited for my first Texas Christmas with my husband and new baby girl but it will definitely take effort to make it feel special since we won't get to take part in our normal family parties and traditions. My husband and I do have a few of our own traditions already, like wearing ugly sweaters every chance we get, making homemade ornaments and stringing popcorn while we watch all the classic holiday movies (A Christmas Story, Home Alone, Elf, The Grinch!) but being the Christmas fanatic that I am, I want to make sure we are getting festive every day.
I've made an advent calendar with a piece of candy and activity ideas for each day, satrted a new slipper tradition, and we found a local place to go cut down our own Christmas tree! When we told my mother-in-law we were doing that she started talking about how the smell of a real tree brings back Christmas memories from her childhood. Since I grew up with fake trees, the real tree smell is more of a general holiday cheer inducer, but since that's the way we do it in this house now I am sure I will begin to associate it with memories from Christmases past. Scent is a powerful thing.
Aside from our advent calendar and I'm making a real effort to create an ambiance of Christmas inside since the climate here is so different from what we're used to – we need to make it feel Christmasy! So I'm pulling out all the stops with decorations, treats, and planning a couple of fun parties to celebrate the season with friends!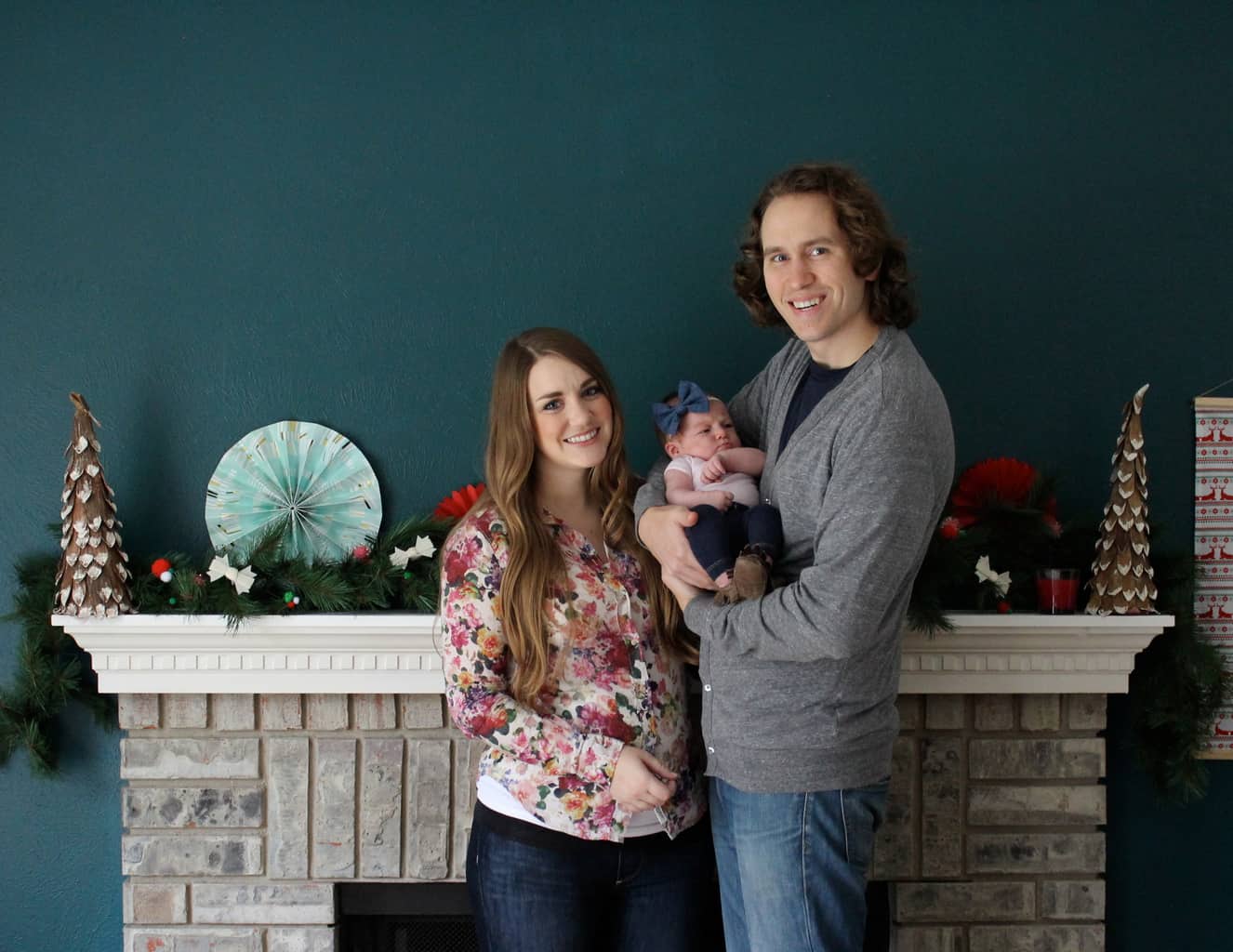 I have a real particular obsession with the smells of Christmas – cinnamon almonds at the mall, the fresh tree and all the delicious treats! I always like to burn candles at night too just to add to the ambiance. I picked up this candle called "Under the Mistletoe" from Target (part of The
Glade® 2014 Winter Collection) and it is absolutely amazing. This scent will always remind me of our first Christmas as a family of three. There is a Cartwheel offer for it (so awesome) and it smells so divine I think I'm going to buy out the store so I can keep burning this candle for years to come!
So, do you have a favorite holiday scent that brings back good memories? Also, what are your favorite holiday traditions? I'd love more suggestions to add to our list!

This is a sponsored conversation written by me on behalf of Glade®. The opinions and text are all mine.
Celebrate the season with festive fragrances from Glade®. Spread holiday magic through the town with the scent of bright holly berries and fresh pine garland, featured in
Target's exclusive scent
, Under the Mistletoe.