Hi there! Annie from Maebells here with another easy gluten free recipe! I always, always seem to have an abundance of overly ripe bananas on my hands. It doesn't matter how well my intentions are to eat them before they turn brown, it just doesn't happen.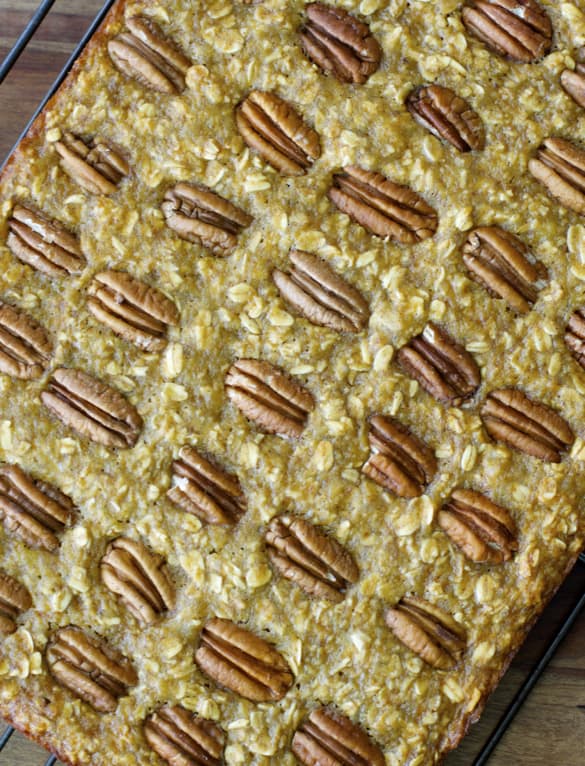 On the up side, it gives me a perfect excuse to experiment with bananas in baked goods. Of course I love banana bread, muffins, and packing them in pancakes or waffles, but sometimes I am looking for something a little different. Something a little heartier.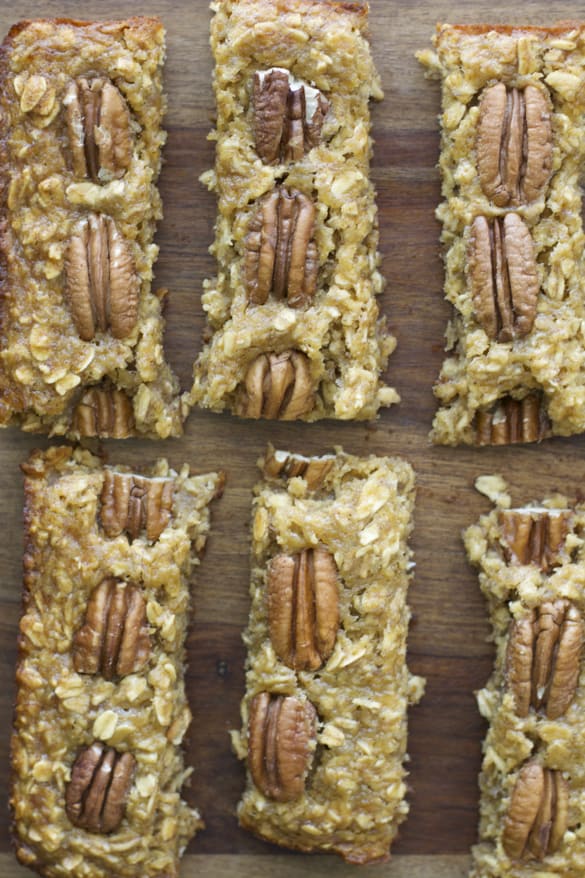 These Oatmeal Banana Bars are just the ticket. They are loaded with sweet banana flavor and packed with oats, pecans, and honey. They are perfect for a simple grab and go snack or make a great breakfast with a little spoonful of peanut butter spread on top served with a glass of milk.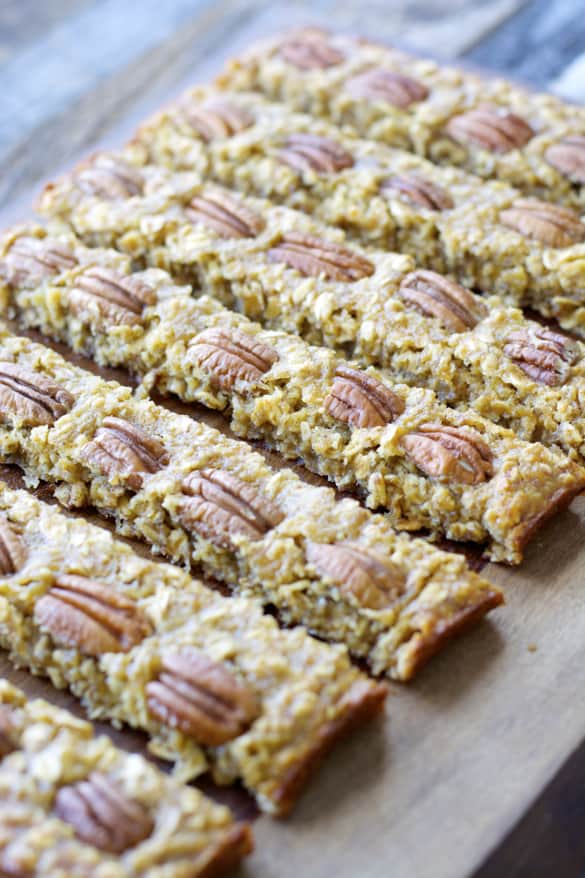 Ingredients:
2 cups gluten free Old Fashioned oats
1/4 cup light brown sugar
1/4 cup gluten free Bisquick
1 teaspoon baking powder
1/2 teaspoon salt
1/2 teaspoon cinnamon
1 (3 ounce) box instant vanilla pudding mix
3 ripe bananas, peeled
1/4 cup honey
1 egg, beaten
1/3 cup coconut oil (measured solid, then melted)
2 teaspoons vanilla extract
1/2 cup pecan halves
Directions:
Preheat oven to 350
In a large mixing bowl combine the oats, brown sugar, Bisquick, baking powder, salt, cinnamon and pudding mix until well combined.
Add bananas (you can mash bananas first if you are not using a stand mixer) honey, egg, melted coconut oil and vanilla extract. Stir until completely combined.
Pour into a greased 9×13 pan and spread evenly. Place pecan halves on top and mash lightly into the batter.
Bake for 20-25 minutes until golden brown and set.
For more simple recipes follow Maebells on Facebook and Pinterest!