As part of a sponsored post for Collective Bias® I baked this dessert using M&M's to take to my church Christmas party this weekend.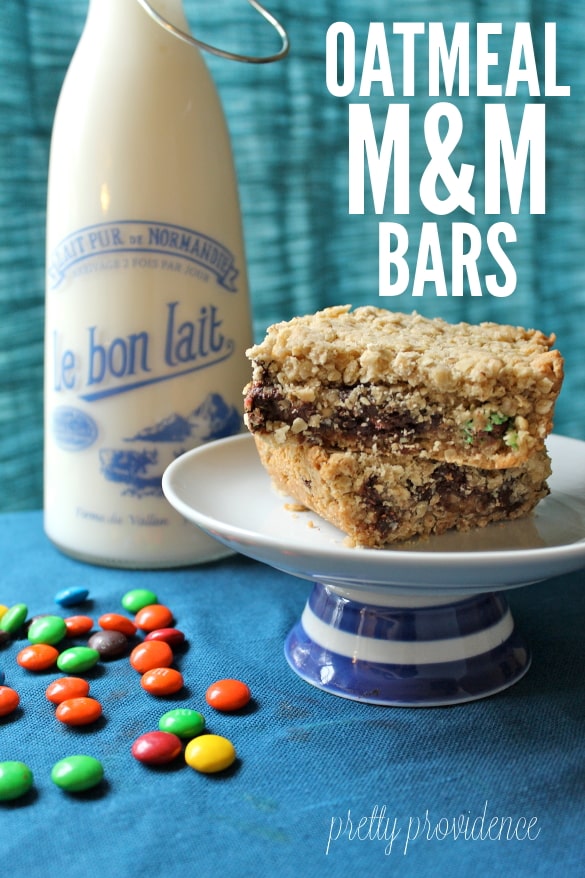 All I have to say about these Oatmeal M&M's bars, is that they are perfect for any party. Perfect in that your dessert will be the one everyone devours and you won't have any leftovers to take home. Isn't that the most satisfying feeling?
Also, please use this coupon for $2.50 off M&M's at Walmart. That is a crazy good coupon! I only paid $2.25 (less than half the regular price which you can see below is $4.74) for the big bag of plain M&M's I used in this recipe after using that coupon!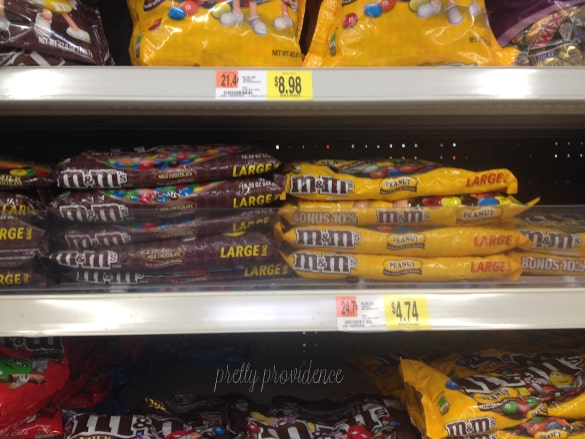 Even if you don't make this recipe, check out all these other M&M's baking ideas & use them in something. Cause that's too good a deal to pass up! Ok, I'm done being bossy now.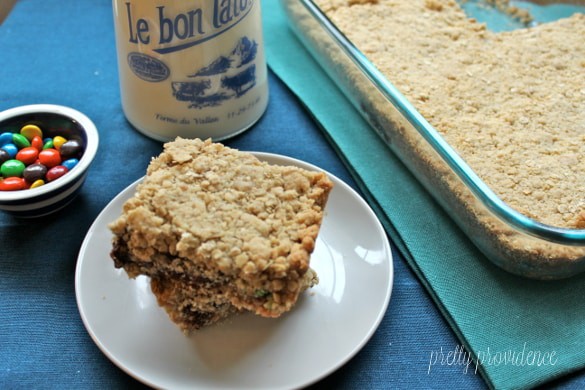 Here's how to make this divine treat:
Preheat the oven to 350 degrees.
Grease and flour a 9 x 13 inch pan.
1 cup of shortening
2 cups of brown sugar
2 eggs
1 teaspoon of vanilla
3 cups of flour
1 teaspoon of salt
4 cups of oatmeal
Cream shortening and sugar until fluffy.
Add egg and mix.
Add remaining ingredients and mix.
Divide the batter in half
Press half of the mixture on the bottom of the pan.
(You will use the other half of the mixture to crumble on the top of the chocolate layer.)
Chocolate layer:
1 small package of semi sweet chocolate chips
1 small (12 oz.) package of plain M&M's
2 tablespoon of butter
2/3 cup of condensed milk
Melt very slowly over a double boiler until just melted.
Spread M&M mixture over the oatmeal layer…best if you can do this fast so it doesn't cool too much..
Crumble the rest of the oatmeal layer on top and press.
Bake at 350 for about 25 minutes.
Let cool thoroughly before cutting into squares.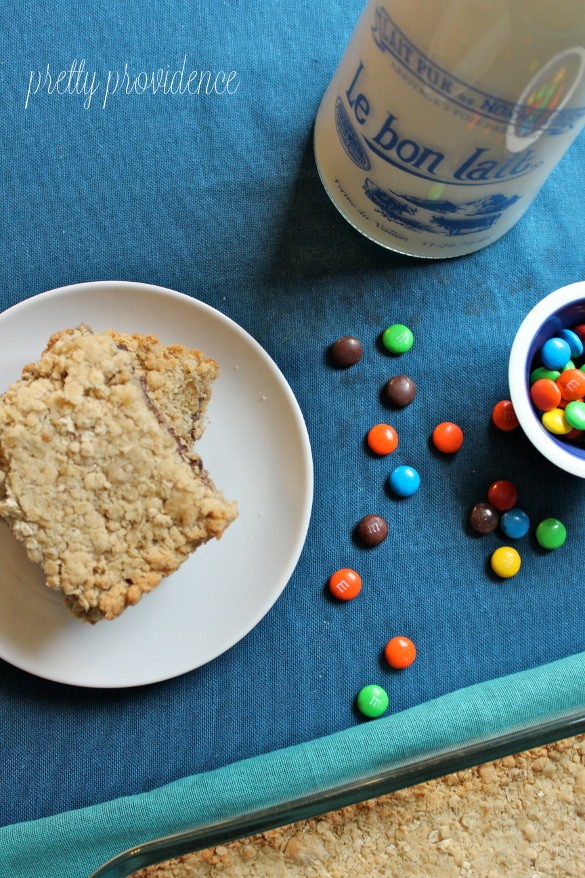 These babies are chewy, crumbly and chocolatey. Grab a glass of milk, the combination is divine!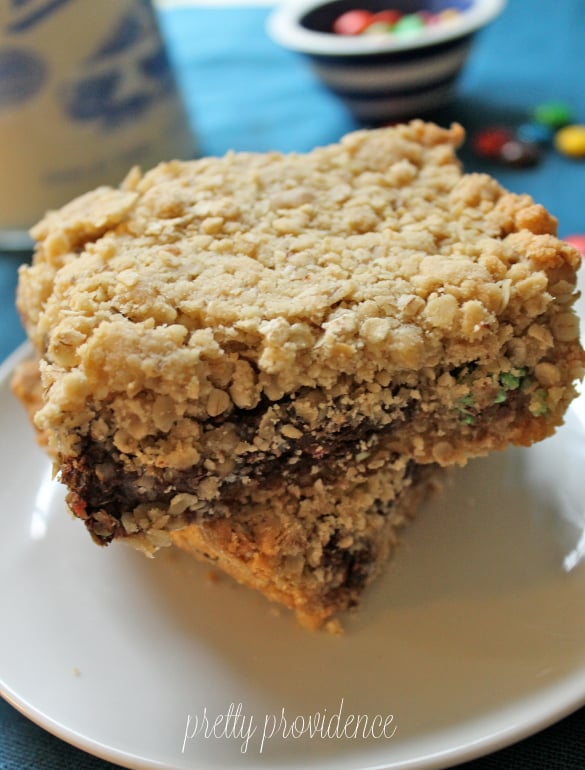 It gets better. Right now there is an awesome Baking is Better with M – Pinterest Sweepstakes going on for M&M's!
Pin for a chance to win one of three $250 Walmart gift cards! It's as easy as submitting your email and pinning an image. Simply complete the following steps:
1. Enter your email in the form below and click "Enter"
2. Pin the contest image to any of your own Pinterest boards
3. Visit the Baking with M Pinterest board and Re-Pin your favorites to enter: http://www.pinterest.com/cbsocially/baking-with-mms/
Three winners will be selected at random – One entry per person.
Contest runs 12/06/13 – 12/31/13