We had so much fun with our favorite things giveaway last year we decided we had to make it a tradition. So who wants to win a box chock full of fun stuff? Here's a closer look at our fave things:
Popcorn box party favors and striped straws. I subscribe to the idea that one can never have too many party supplies.
Ritter Sport Milk Chocolate with Butter Biscuit bar. "Yummmm" is all we have to say.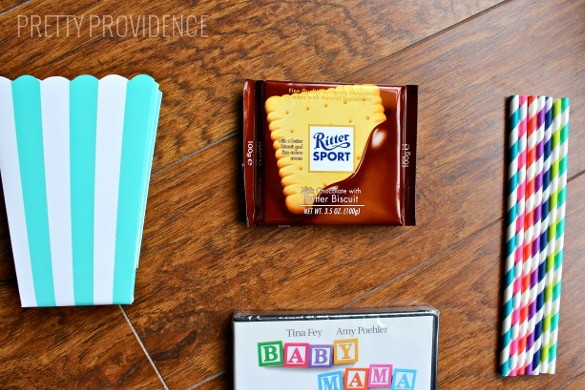 Cadbury Mini Eggs, no brainer.
A pretty notebook and some gorgeous gold pencils to go with it. List-making fun awaits!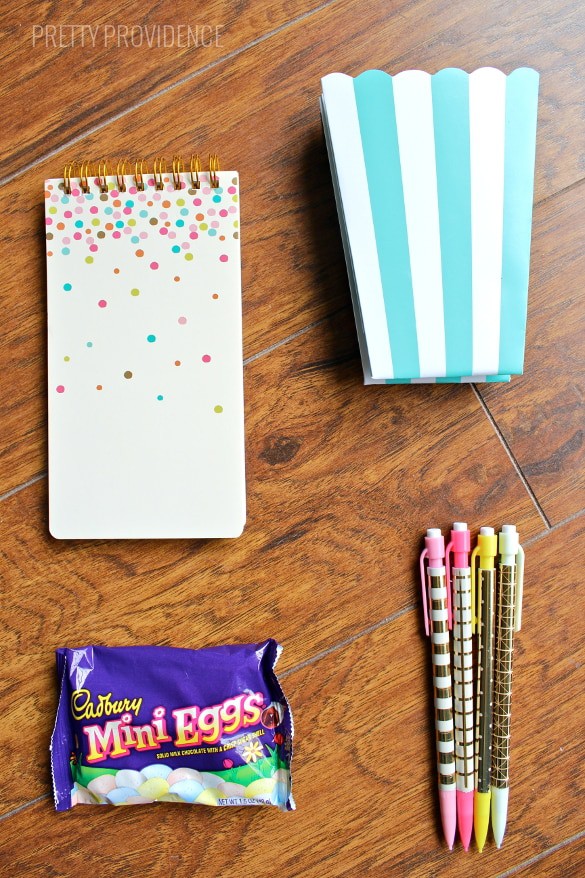 One of the best movies ever made, Baby Mama. It features my homegirls Tina Fey & Amy Poehler.
A sweet radiant orchid nail polish from Ulta, so you can go crazy with the pantone color of the year.
Last but not least, a $5 sonic gift card. That's five happy hour trips, you guys!