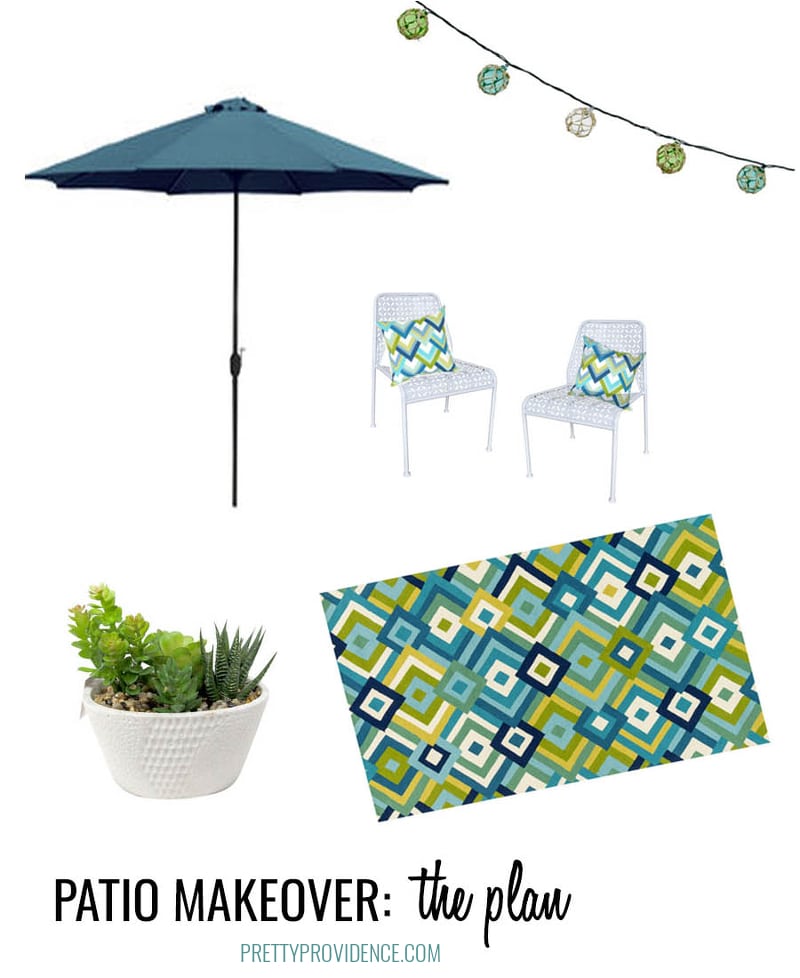 You guys it's SPRING! The weather here in Texas has been amazing and we've been spending a lot of our time outside. I love my backyard because it's flat, there's tons of grass and it's fenced, so I can take my toddler out there and let her run free. The only real downside to the space is that I have done nothing to decorate it. We do have a little table and chairs to sit on, but the patio itself is really small and I haven't added anything to create a space that is inviting, if you will. Are you ready for a really not cute patio picture?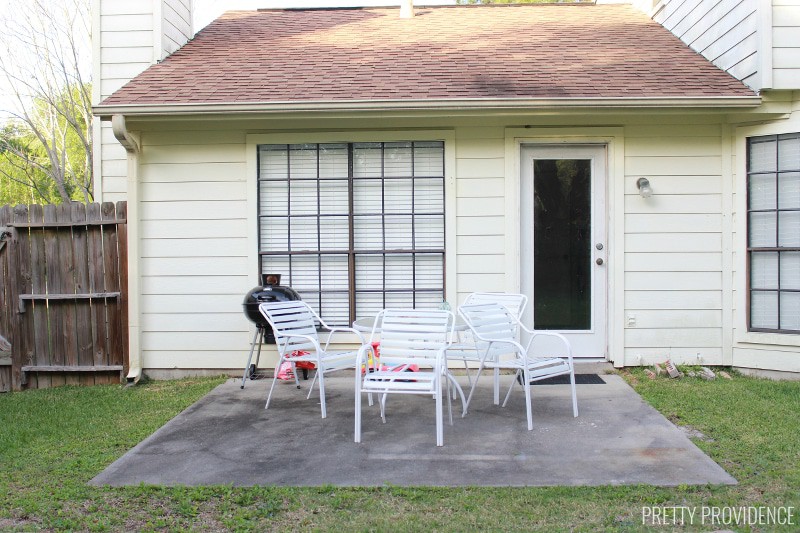 Ideally I would make my patio bigger and add a pergola or something like that, but I'm on a small budget so I'm probably not going to be pouring cement this year. Not to worry, I have a plan! Here are the problems that I need to solve in order to create an "i-want-to-be-out-here-all-the-time" kind of patio.
Shade
More space
Better seating arrangement (more space)
Make it pretty with plants and decor
Lighting
I browsed the At Home site and looked at HGTV Spring House website for inspiration and came up with a plan that I think will solve most of these problems!
At Home has some really affordable patio stuff so let me show you what I found! I'm loving this spa blue umbrella (shocker! #turquoiseeverything)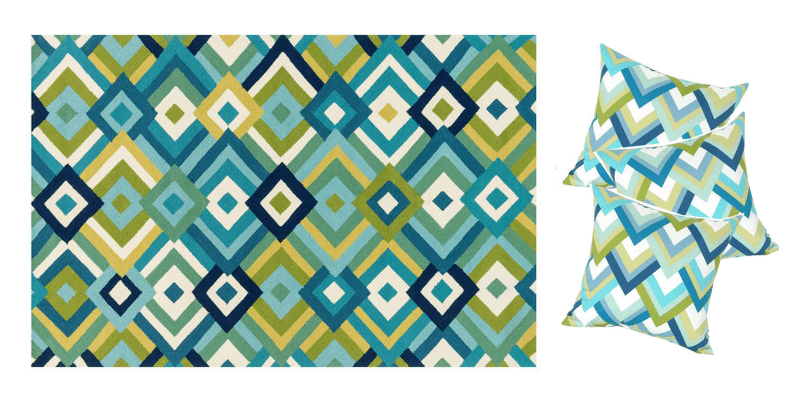 I also love this outdoor rug with a mod print and there are accent pillows to match! Y'all know I am PASSIONATE about rugs. They make or break a space — they dictate the entire feel of the space. Ya know? I am not one to break the bank on a rug especially one that lives outside exposed to the elements, luckily At Home is the bomb.com for affordable rugs.
They have tons of patio furniture too – I think I'll go with white furniture so I can mix and match with what I already have.

Cafe lights are a MUST am I right? Green and blue and white? I already had the rug and pillows added to my faves list when I found these for $12.99 a strand! I think it's meant to be. Hopefully everything I have fallen in love with will be available when I shop in-store…
If this exact plan happens my total will come out to less than $350! Not bad! I will be back in a couple weeks with an update on how it is coming so make sure to tune in – I'll be snapchatting some updates as well. (Our username is "prettyprovidnce" over there.) Do you have any tips for creating an awesome patio without actually expanding it?
This is a sponsored conversation written by me on behalf of At Home. The opinions and text are all mine.