These 'Pizza my Heart' pizza puns Valentines are perfect for your family or sweetheart! Free printable cards you can give with a box of your fave pizza!
Hey friends! Can you believe that Valentine's Day is less than a week away? I'm so excited! I just love doing little things for my family to show them affection! One of my favorite Valentine's traditions is the fun themed family dinner that we do every year, but since it is a big sit down affair, sometimes we do it on the Sunday nearest to Valentine's so we can take our time and not worry about everyone's crazy schedules! So, I thought it would be fun to have a little something to make Valentine's dinner special without much time or expense, so I threw together these fun free Valentine's pizza pun printables!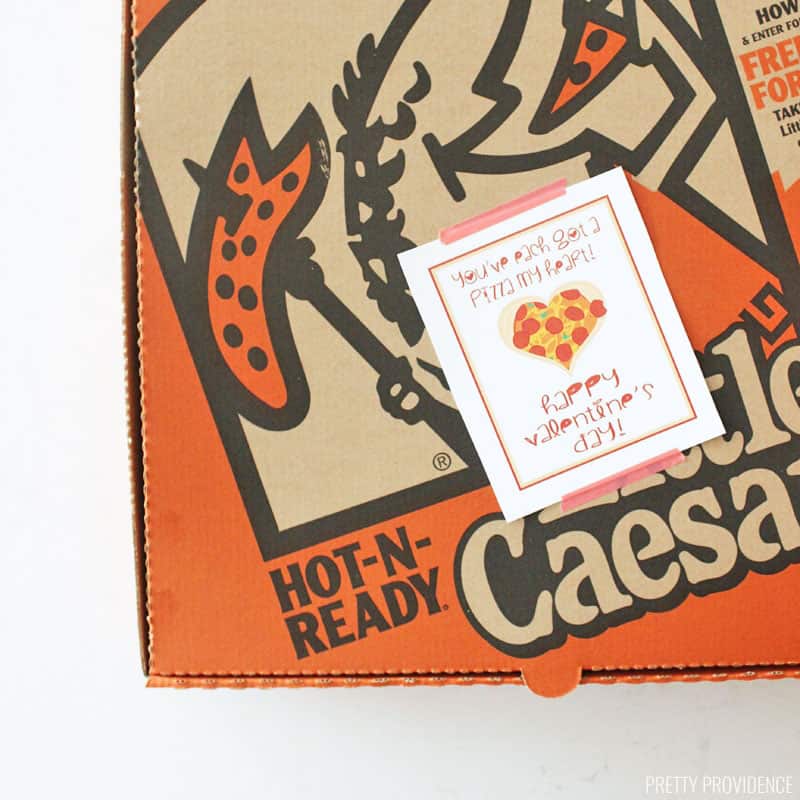 This could also be a super fun and easy Valentine's Day gift for a friend or neighbor who is having a tough day, or even just because! I made two versions, so there is one for just one Valentine and one for if you are giving a pizza to multiple people, like your family or some friends.
How to Print the Pizza Pun Valentine's cards
Free Printable "Valentine, you've got a pizza my heart!" PDF or JPEG Version
Free Printable "Valentine, you've each got a pizza my heart!" PDF
Happy Valentine's Day to all my pizza pun loving friends!
Check out our other free printable Valentines cards:
You're a Cutie Valentine Printable
Burt's Bees Valentines Printable
40+ Free Printable Valentine's Cards
35+ Classroom Valentines
25+ Free Printable Valentines
Frozen Valentine Water Bottle Printables
xoxo,