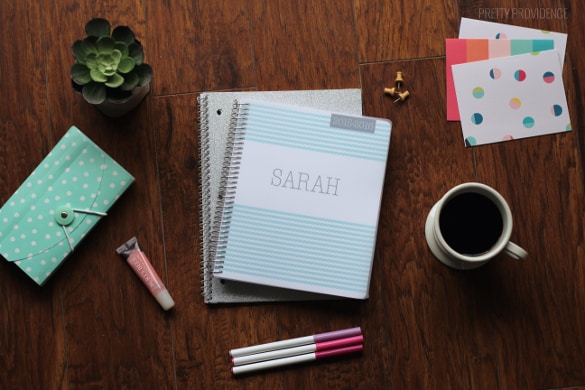 There are few things that relieve stress for me more than sitting down and planning my week, making lists, and generally getting my hot mess of a head a little more organized. I used to think I didn't need a planner. I used a regular notebook and made lists when I needed to. It worked fine, but last year in a funny twist I was accidentally sent a planner in the mail. I called the company it came from and they told me just to keep it and that they'd send a new one to the right person. Score! I decided to fill it out and see how it worked for me, and it turns out I AM A PLANNER PERSON. I used that thing all year. So when January rolled around this year and it was out of pages I just didn't know what to do with myself.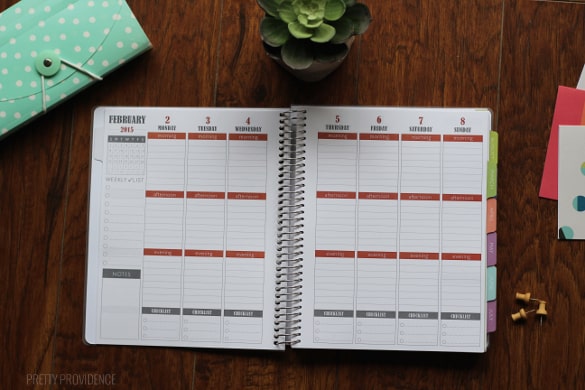 I actually googled looking for an inexpensive but awesome planner and found it at an etsy shop called Plum Paper. I am such a fangirl of this shop now that I asked them if I could do a review and give a planner away to one of you, and they were all for it! They have beautiful designs that you can personalize in so many ways, and they start at $31! So these pretty things will not break the bank.
You can choose:
what month you want to start in (something I've never heard of in other planners!)
days broken down into morning/afternoon/evening, 30-minute increments or just a full day with lines
to add extra note pages or extra months if you want and they have tons of other add-ons like a section for home, family, sales, fitness, wedding, baby, blog planning, etc. for only a few more bucks!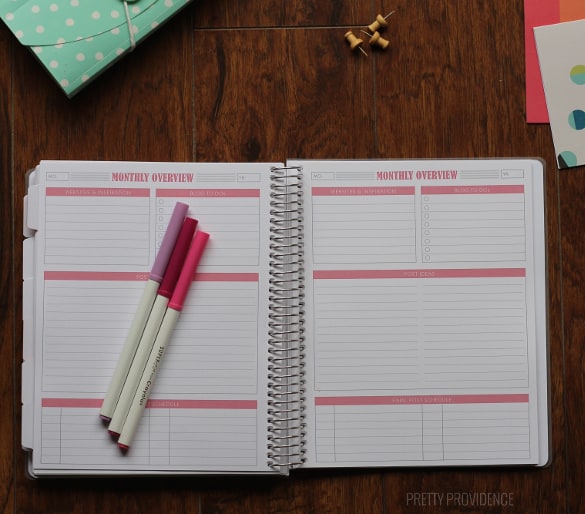 So who wants to win one of these dope planners?! You will get to choose your design and personalization details. Here's how to win: Visit Plum Paper on Etsy and follow the entries using the rafflecopter below. Contest is open to U.S. and Canada only. Winner will be chosen on Wednesday, February 25th and notified by email! Also, if you just can't wait to order one, you can get 10% off with code PRETTY10 at checkout!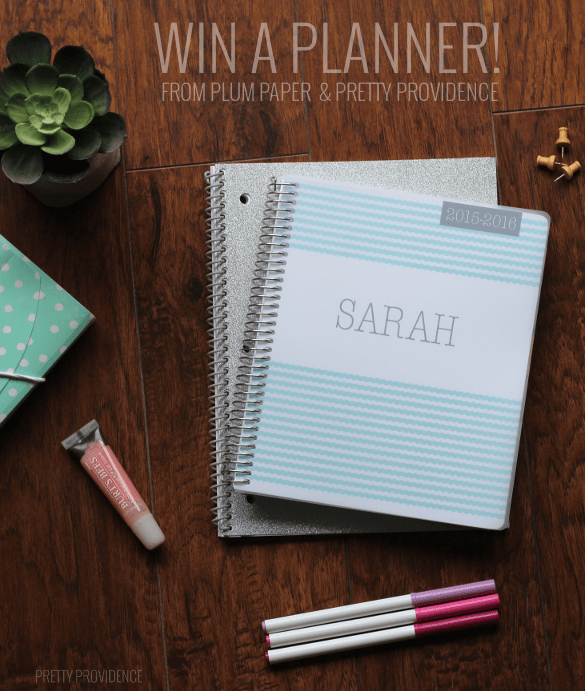 [If you can't see the rafflecopter widget just click the link! Sometimes they are finicky.]