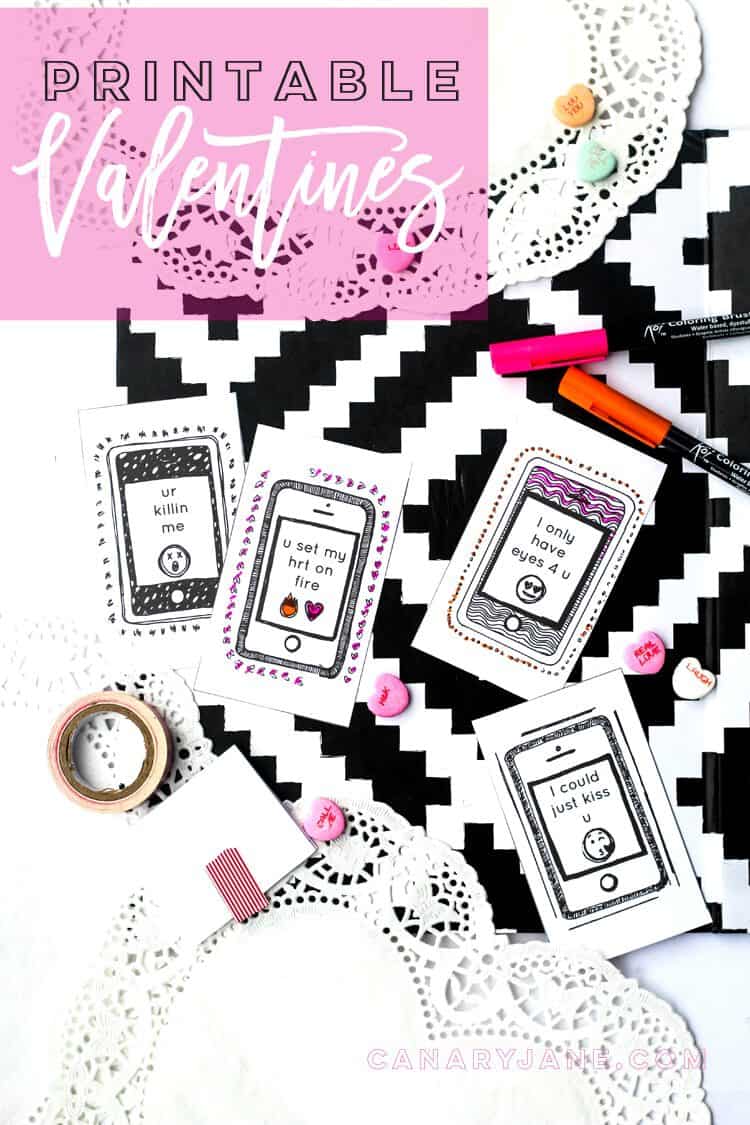 Hello There! My name is Natashia and I am a blogger, illustrator, and mother of four kiddos. I share my life and projects over on CanaryJane.com . I also have an Etsy shop where you can shop my illustrations and artwork. I love to create, like everyday. And I often create with my children. So I am happy to be sharing the perfect craft to do on your own or with your littles.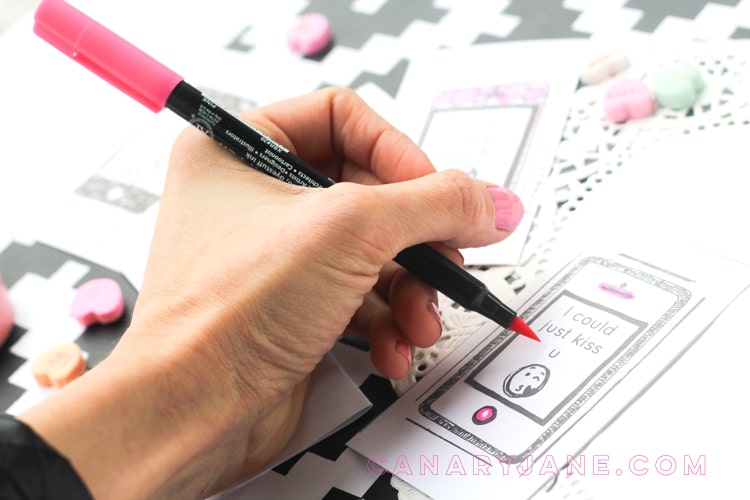 I've drawn up a handful of fun Emoji Valentines perfect for kids or teenagers. Heck, I will probably give these my gal pals. So I made these Valentines black and white so you or the kids could have fun coloring them in. Or another fun idea would be to give these Valentines out with a gel pen attached so the lucky recipient can enjoy coloring it for themselves. So go here and print off your own Valentines.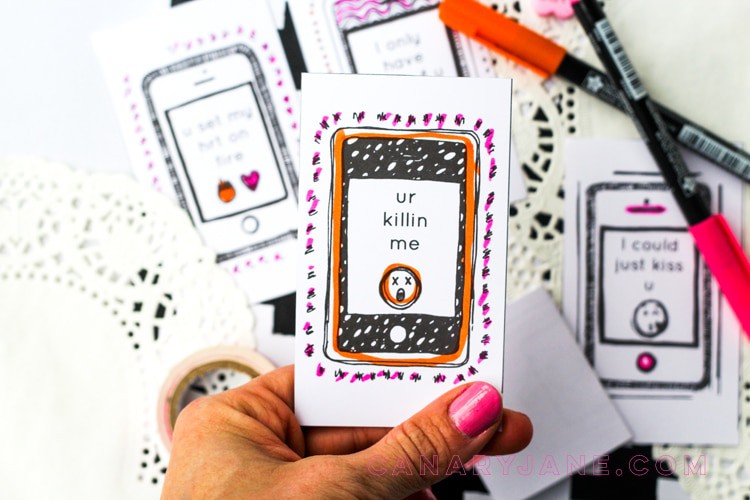 Next you'll want to cut out each of the Valentine along the lines. I then folded each in half and secured it with washi tape. How fun would it be to sit around and and let the kids personalize their Valentines before handing them out to friends. There are so many fun ideas to go with these. Bedazzle them, add glitter, or leave them plain. Basically, have fun!
Also if you're interested in more Valentines Printables you can head over to my site, CanaryJane.com and see the other free Valentine printables I have made just for you. Valentines Day is coming fast so be sure to print yours today and pick up those conversation hearts at the store. They always sell out fast where I live. Have a happy Valentines day with lots a love!
If you love free printables be sure to check out these fun ideas:
Sunshine and Sprinkles Birthday Invite
Floral Coloring Page Printable
Thanks for reading. You can follow me on Facebook, Instagram, and Pinterest.