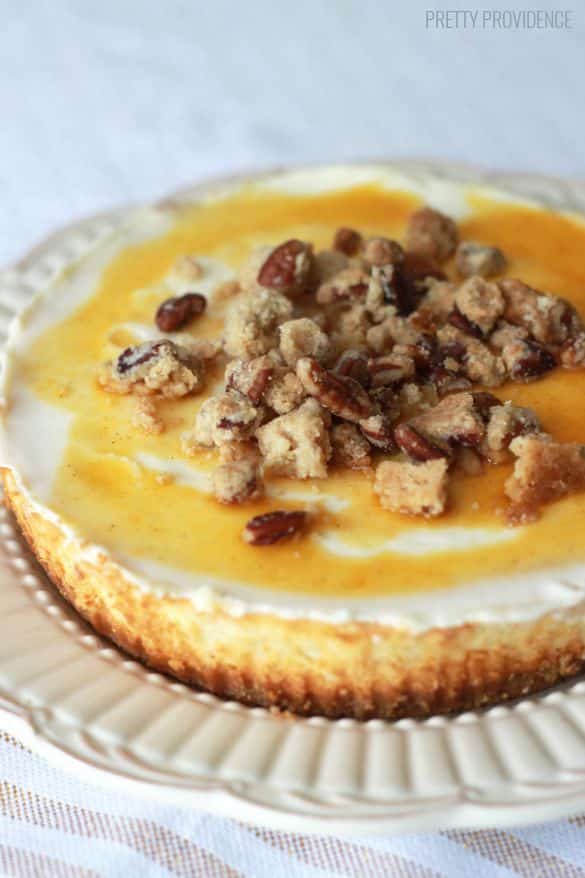 I am such a big fan of dessert that I really like to keep a few things on hand, you know, for emergencies. One of my go-to desserts is SaraLee frozen cheesecake. It's awesome by itself, but I usually opt to jazz it up a little. Especially if I'm serving it to friends and family. My basic instinct is to add chocolate to everything, but in the fall I get a little bit pumpkin crazy. So… recently I came up with this pumpkin drizzle crunch topping for my cheesecake and I have to say that it's really, really good. You should definitely try it! Here's how:
​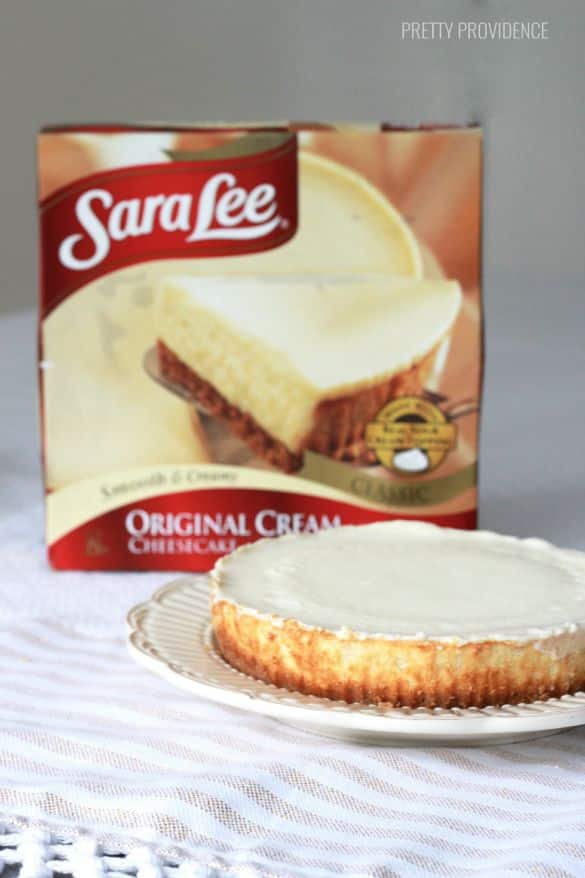 ​You start with a frozen SaraLee original cream cheesecake. These are usually less than $5 at Walmart, by the way.
As your cheesecake is thawing, whip up your toppings: Pumpkin Spice Syrup and Pecan Crumble.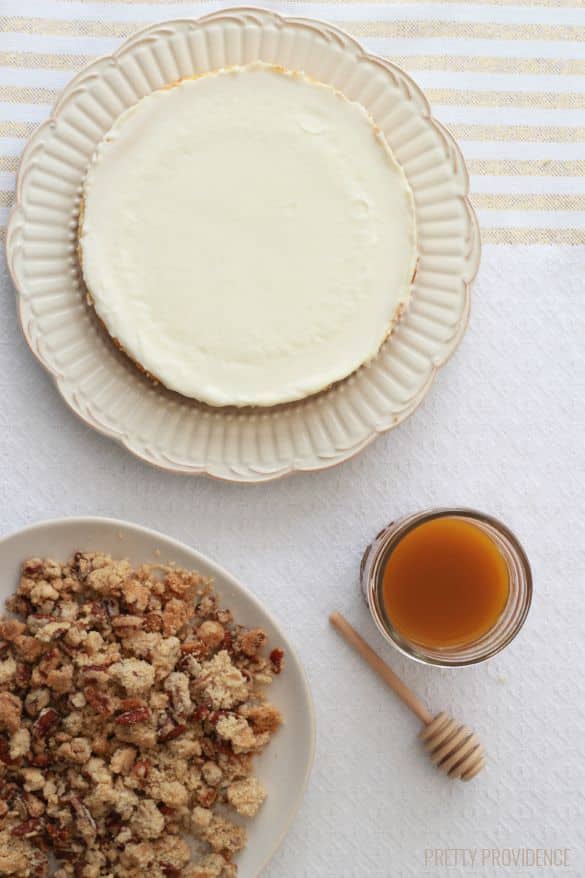 Pumpkin Spice Syrup:
15 oz can pumpkin puree
1/2 cup brown sugar
2 TBSP granulated sugar
1 1/2 teaspoons cinnamon
1 pinch nutmeg
1 cup water
Directions: Whisk all ingredients together in a small saucepan over low heat. Put a lid on it and let simmer for 20 minutes, stirring occasionally. Strain the liquid out of it and pour into a bottle or jar.
Pecan Crumble:
1/2 cup chopped pecans
1/2 cup flour
1/4 cup brown sugar
3 Tablespoons softened butter
Directions: Preheat oven to 350 degrees. Mix all ingredients together in a small bowl. Spread mixture out onto a cookie sheet lined with foil or parchment paper, and cook for 10-15 minutes (just until it looks crunchy enough for you.) Break apart.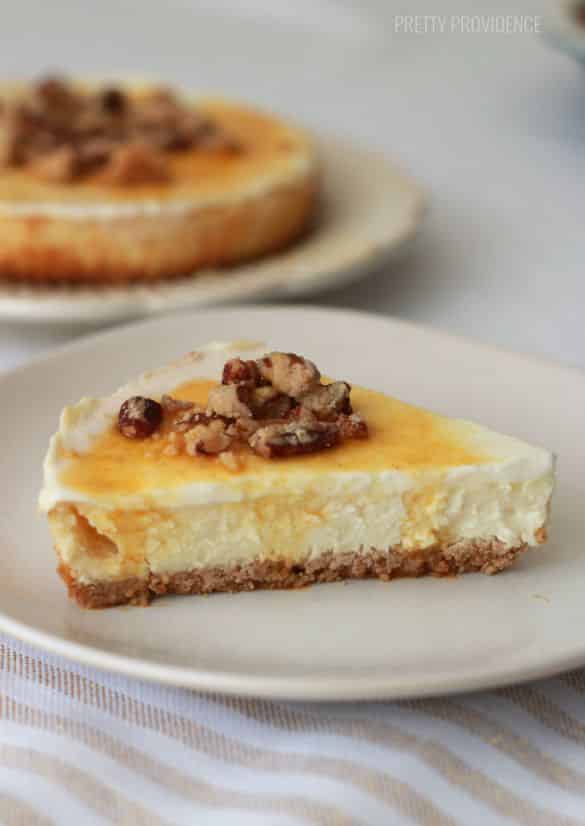 It's so nice to have a "fancy" dessert to serve that you don't even have to make yourself. When you make it uniquely yours with a super easy and delicious topping? Win-win. Pumpkin cheesecake has never been so easy! What is your favorite way to jazz up a frozen dessert?
Thank you Sara Lee Desserts for sponsoring this post! Click here for more deliciously easy recipe ideas, and be sure to visit Sara Lee Desserts on Facebook, too! Make dessert #UniquelyYours.

This is a sponsored conversation written by me on behalf of Sara Lee. The opinions and text are all mine.