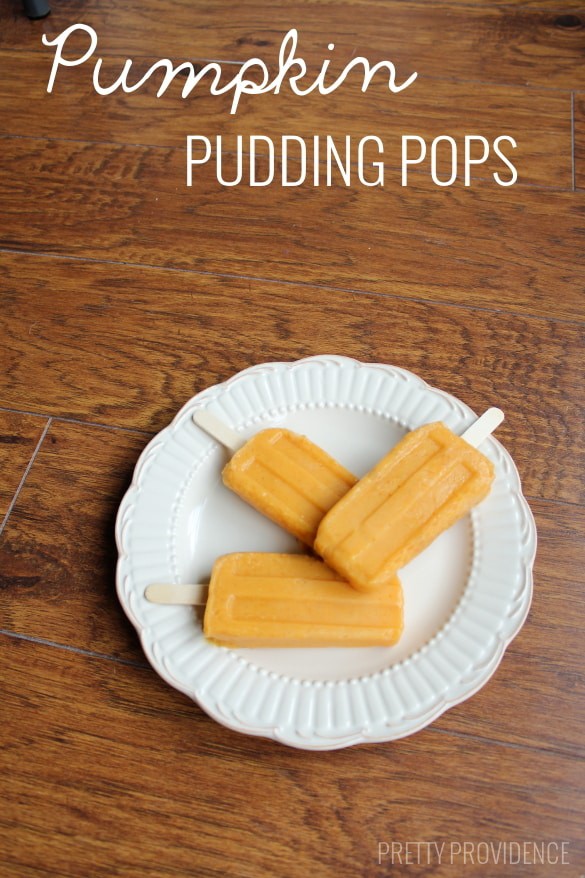 This weekend we saw Bill Cosby live! At 77-years old he is still going strong. We laughed so hard throughout his entire set and are still laughing about some of the things he said that stuck with us. I think he prepared us for parenting better than any book could have?! Haha. Anyway, in the excitement of knowing that we were going to see him, last week I whipped up some pudding pops, and they had to be pumpkin since I've got that fall pumpkin bug that everyone else seems to be experiencing too.
I had just ordered this ice pop mold because I've wanted to try making my own popsicles forever, so this was its maiden voyage. These turned out so delicious! It's basically pumpkin pie in creamy popsicle form. Here's the recipe: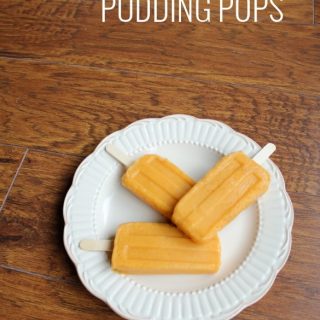 Pumpkin Pudding Pops
Ingredients
1

cup

of pumpkin puree

1

package of vanilla pudding

3.4 oz

1 1/2

cups

of milk

1

TSP

pumpkin pie spice
Instructions
Make up your pudding mix with milk according to package directions.

Add pumpkin puree + pumpkin pie spice and mix thoroughly.

Let sit for 5 minutes.

Spoon into ice pop molds.

Freeze for 6 hours or until completely frozen.

Enjoy!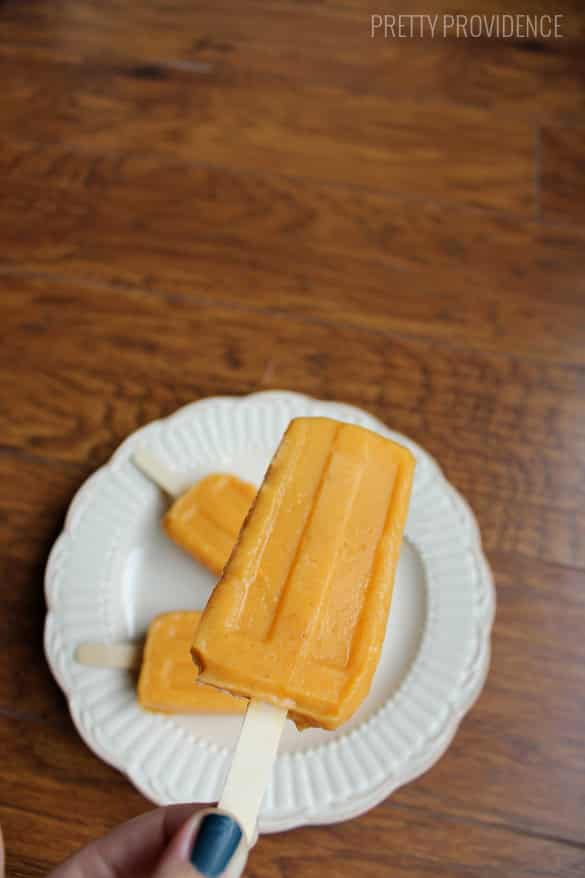 The only downside to making these pops is that you have to wait for them to freeze, but in the meantime you can lick the bowl! Have you ever made your own popsicles? I am dying to try more recipes now since these turned out so good! I'd love to hear your suggestions or favorite ice pop recipes!

If you like this, check out our pumpkin swirl brownies or these fancy caramel apples!