As a part of a sponsored post on behalf of Collective Bias I checked out NickMom.com and I'm sharing my thoughts about it!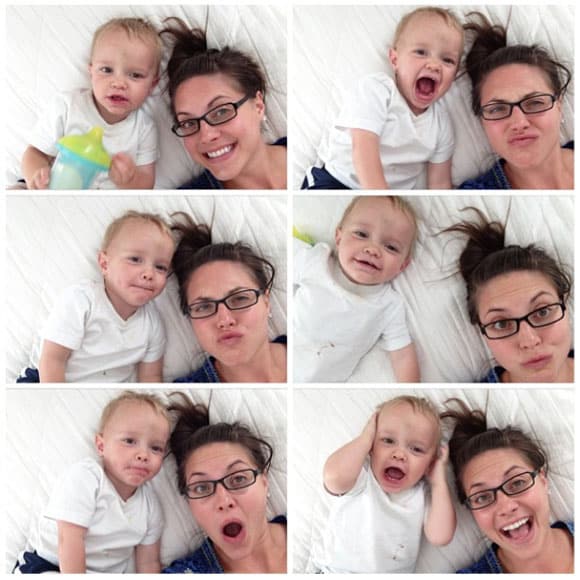 Being a mom is so much harder than I thought it would be.
Actually, I don't think I thought much about it. I wasn't naive enough to think that it was all building snowmen and hot chocolate and park days, but at the same time, those are the things that people tell you about, because those are the things that are fun and noteworthy.
When Nora was born I had a 17 month old and an infant and I dreaded it when anyone asked me what I did that day. I would typically reply, "oh nothing" but I wanted to say, "changed 20 diapers, breastfed for hours, pumped a few more, made 7 different meals for my toddler to barely touch, bounced two crying babies simultaneously, tried multiple times to get babes to nap at the same time, ignored the doorbell because I wasn't dressed yet, finally succeeded at getting naps to overlap for 10 minutes so I could brush my teeth and get on clothes, and counted the minutes 'til Bryce was home from work. I think those were the high points! How was your day?"
I have now been a mom for almost 2 1/2 years, and although I DO NOT have it all figured out, one thing I have learned is to laugh more often.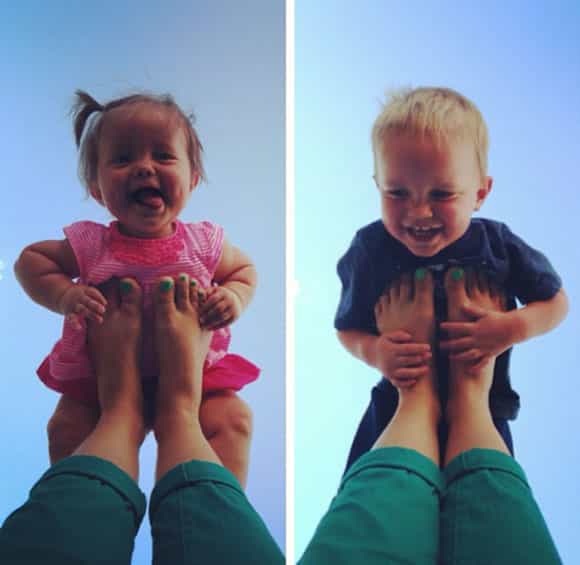 Sometimes, when you are in the moment, it is hard to see the humor in a hard or frustrating situation, but I wish back then I had known how to take a step back and laugh. Laugh, because I was still in my undies with unbrushed teeth at noon and.. even that much is kinda humorous.
I recently discovered NickMom.com and I am so glad! I literally spent an hour reading over the kids say of the days and sharing the funniest ones with Bryce. It is so good to remember that you aren't alone in this parenting thing! We were dying over things that kids said and it felt so good to laugh together!
Luke is now talking all the time and he makes me laugh non-stop with what comes out of that little mouth. Just yesterday when we were at Costco and I put the cart on the register side and went around to pay Luke started to yell, "no Mom! I don't want to be by this lady" (leans away from nice, checker lady) "ahh! ahh, Mom! I want to be by you, not by her Mom!" Thank goodness for nice people who understand two year olds.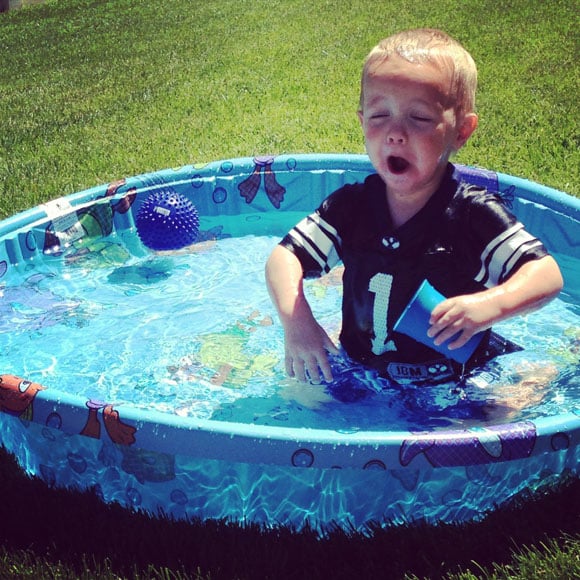 One of our favorite times of day is what Luke calls "fam-lee dinner." It's amazing how funny and adorable it can be to sit at the table with two little babes and let them steal the show. Here was a sampling of Last nights conversation:
Dad: Luke, do you want some broccoli?
Luke: Yeah! It's like a little tree! (Takes broccoli) Ouch! It's so hot.
Mom: Make sure you blow on it.
Luke: phhh (blows on broccoli) I'm such a good blower. OUCH! It's still hot Mom.
Mom: (Takes piece of lukewarm broccoli and blows on it) Here you go.
Luke: (Bites off the top) Mmm. Now it's not a tree, it's a stick.
Mom: Eat your stick, Lukey.
Luke: Sticks are yucky.
Parenting can be hard. BUT it's also fun, beautiful, inspiring, uplifting, crazy, silly and sometimes, strait up hilarious. I appreciate sites like NickMom that help me focus on the fun and crazy side of motherhood. I feel so blessed to get to spend my life with these beautiful and crazy babes.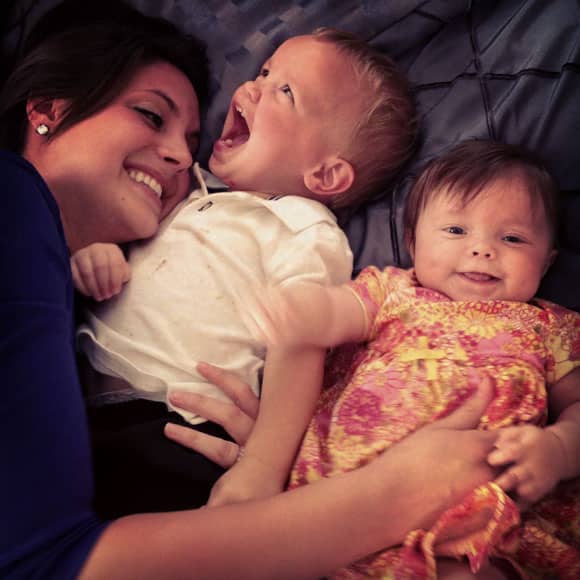 One of my favorite parts of NickMom.com are the Kids Say of the Day's! So funny. Here are a couple that made me laugh. Claire age 4 & Kendall age 8. You can also submit funny stuff that your own kids say! Also, make sure to follow along with NickMom on twitter and facebook you won't regret it!

If you liked this post, you will also love Funny Advice for New Dads and How to Make the Postpartum Period Easier! This post may be linked up.