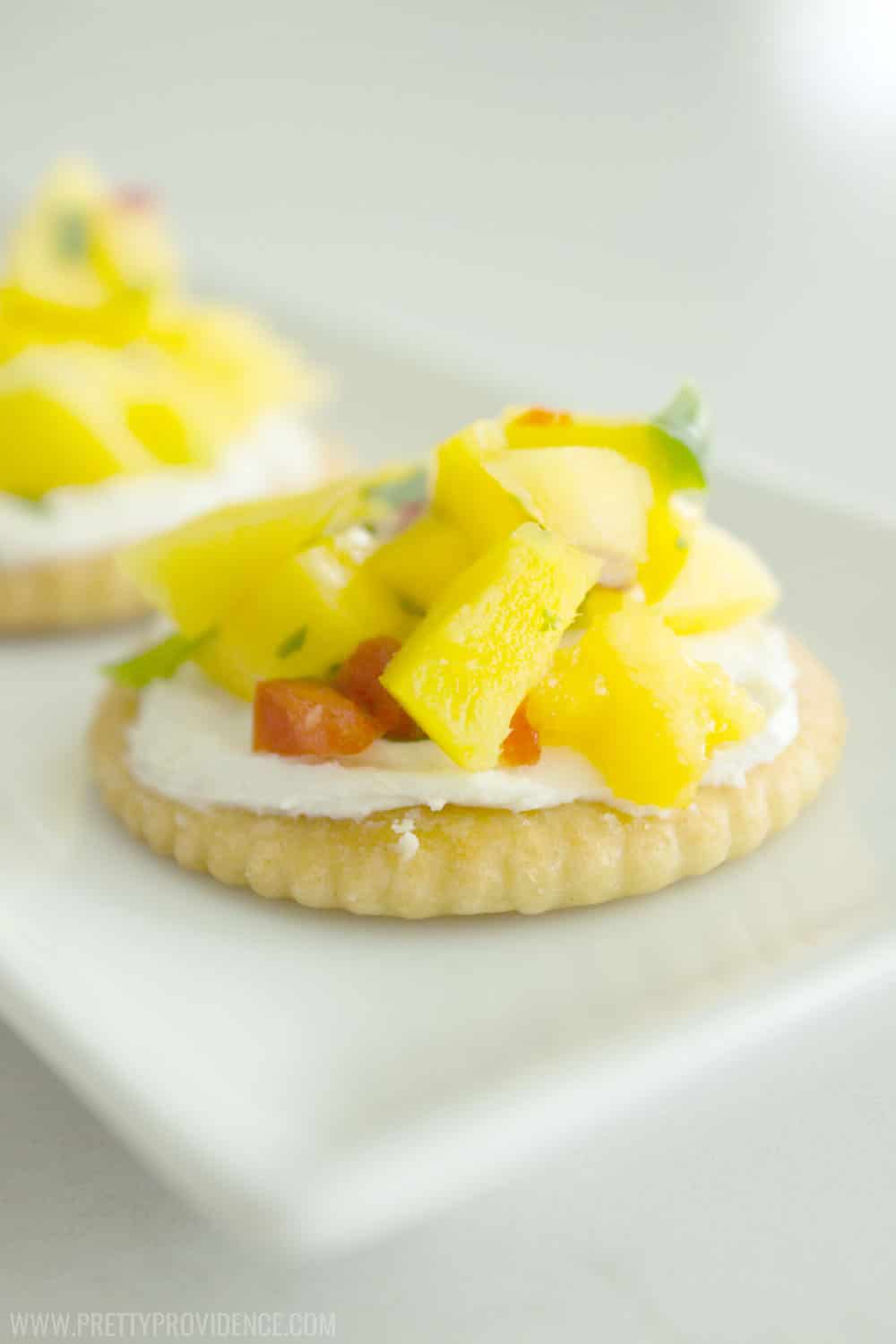 Don't you love it when things look and taste like they were difficult to make but actually you threw them together in seconds? I know I do. Living in a pinterest world it can be hard to not feel pressure when you get invited to a party or gathering to have make something incredible. In my experience, though, when someone tries to get too intense it usually ends up being a fail, which is why I always love to simplify! So, today I am sharing four of my favorite easy and delicious RITZwich recipes!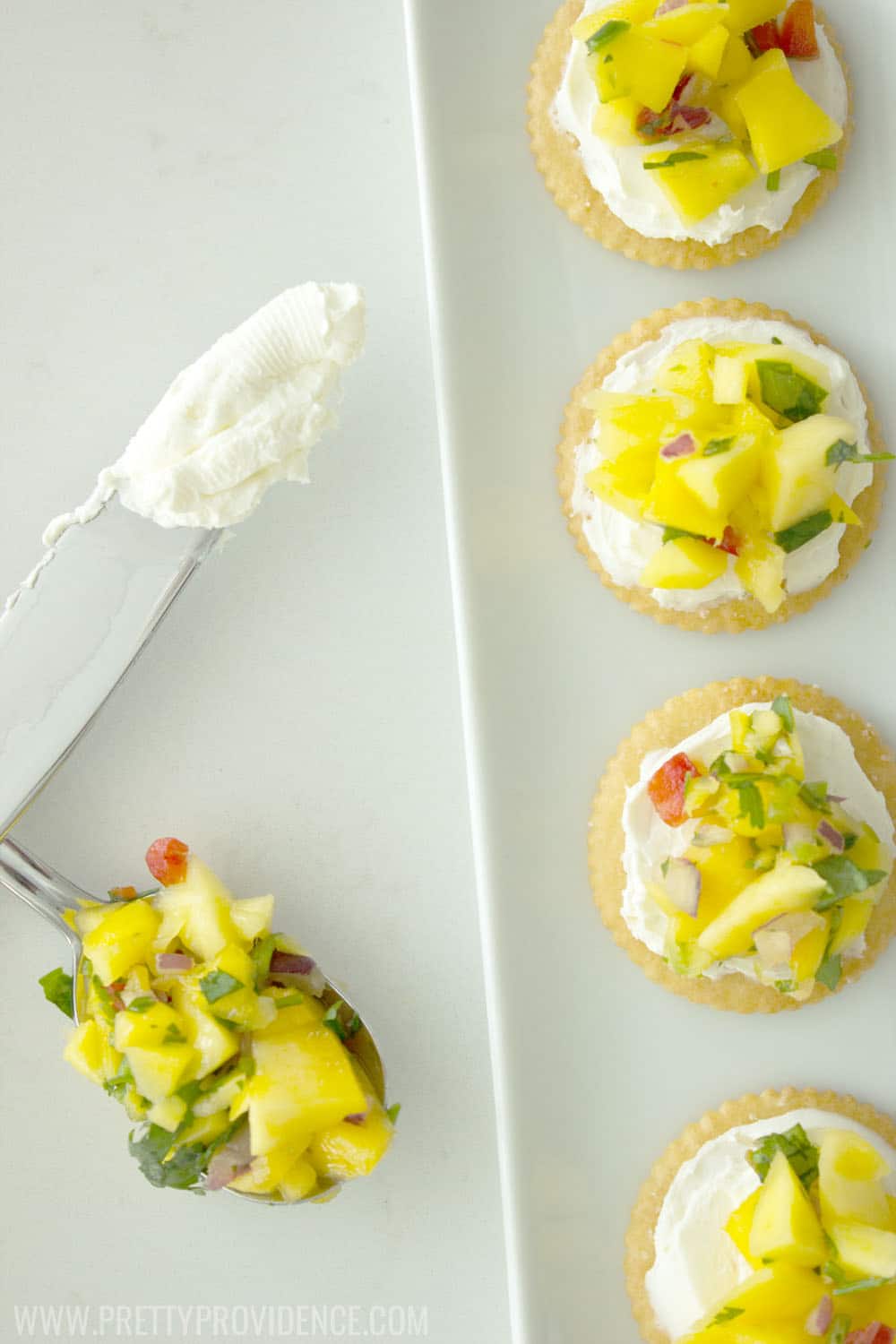 Literally since I was a child my mom has been making us "RITZwiches" for after school snacks! They started out as pb&j or just crackers and cheese and have evolved a little over the years, but the great thing is ALL the recipes are still completely easy and basically no prep! Whether you're making them for everyday snacking (which is usually us) or for a special event as an appetizer, they are major crowd and tummy pleasers! Okay let's get down to business!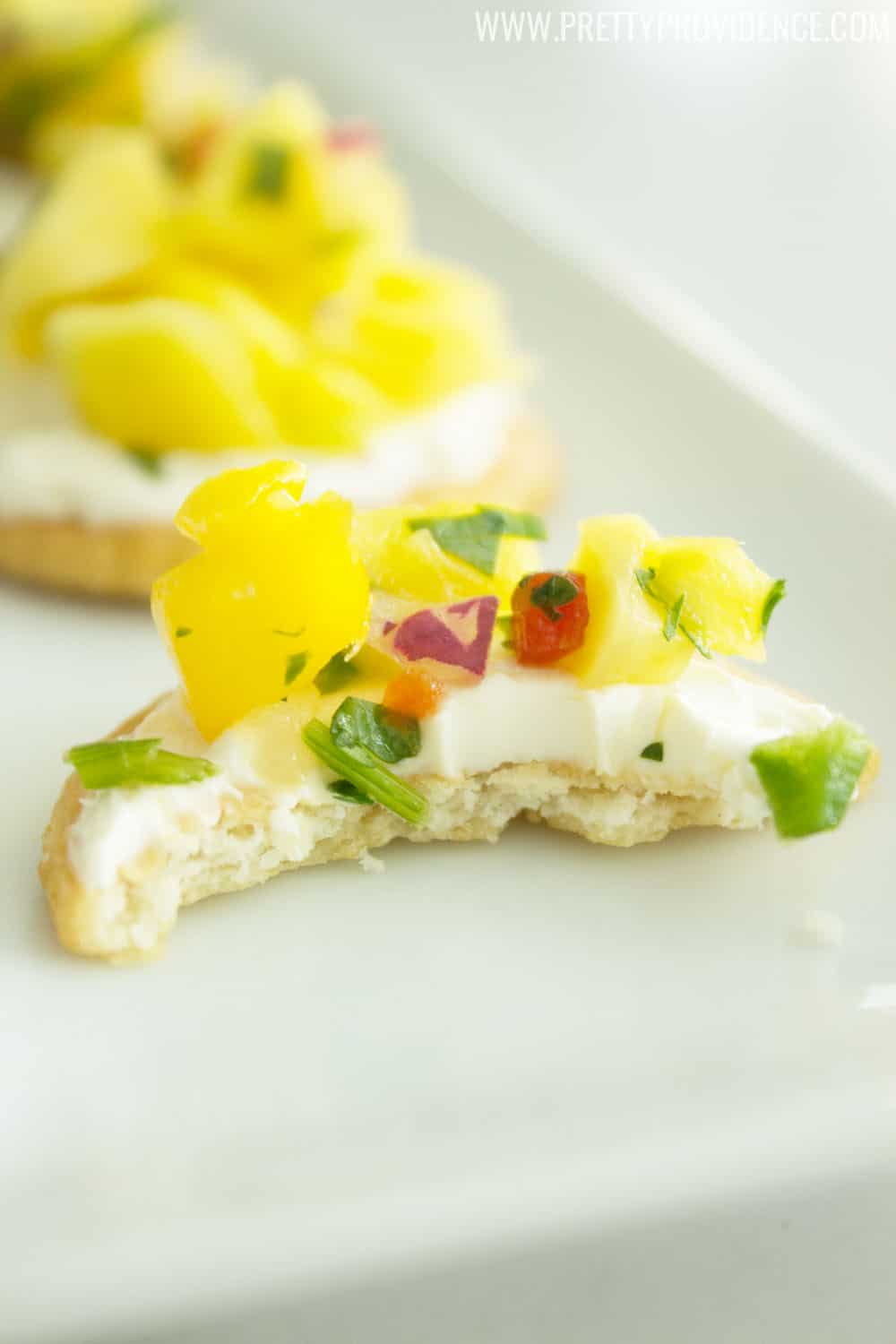 1) Mango Salsa RITZwich
These are AMAZING. So so good. Literally all you do is spread a bit of cream cheese on your RITZ cracker and add a dollop of Albertson's Signature Farm Fresh Mango Salsa and you are good to go! Last time I went to my local St. George, Utah Albertsons to get the salsa they were all out, and I was so sad, so I went up and asked the lady at the market counter if they were sold out (just to be sure I didn't miss it) and she went right back and made me one fresh! Seriously, the nicest thing ever! Anyway, they are like a little bite of heaven.. the flavors just combine so well. I love how pretty these look too, I have never had anything but rave reviews when I've served them at a party!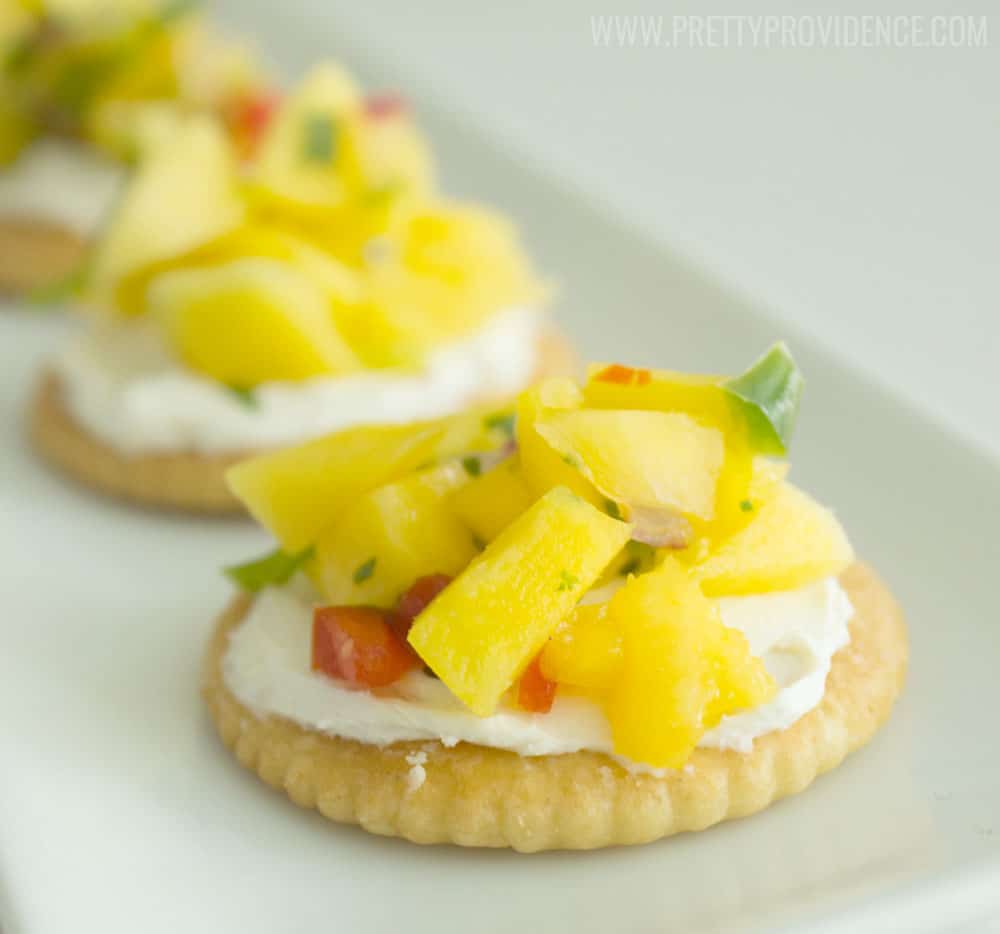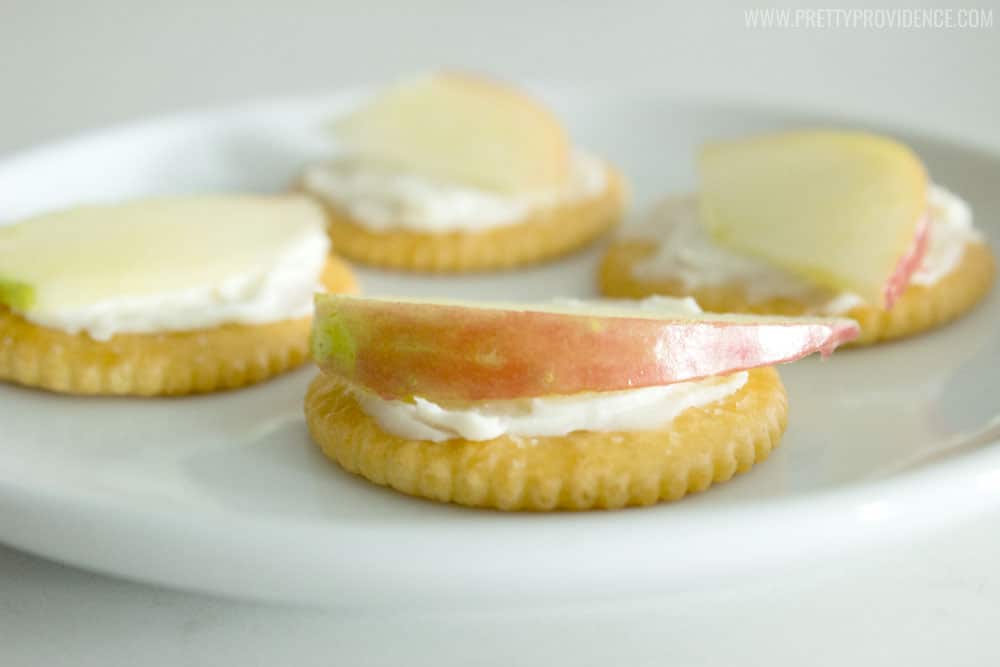 2.) Apple & Brie RITZwich
These are a little twist on a classic. Take some spreadable brie (I buy the kind that comes in those little triangles) and spread on a RITZ cracker, then top with a thinly sliced apple! Honey crisp are our favorite, but any kind will work! These are a great everyday combo.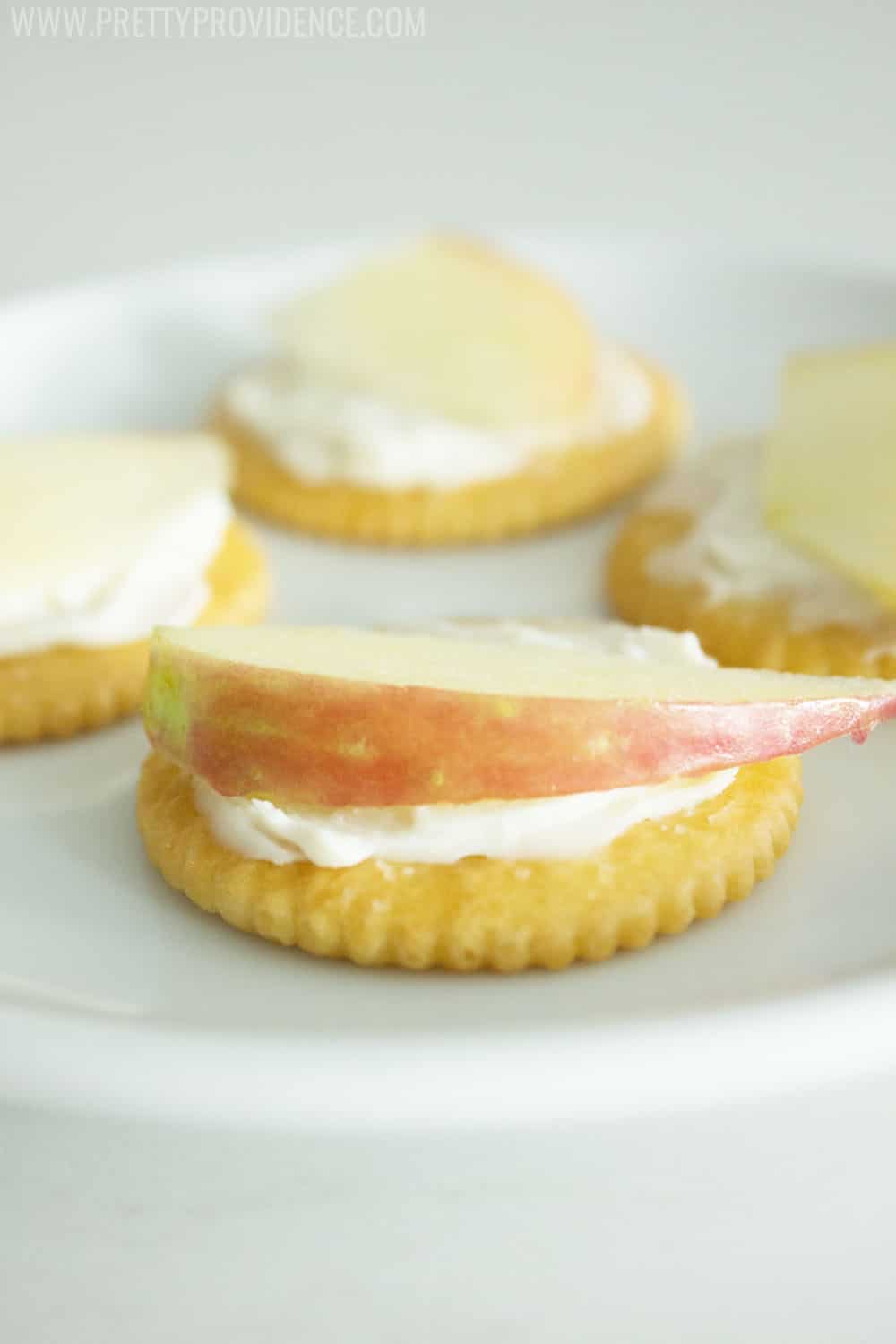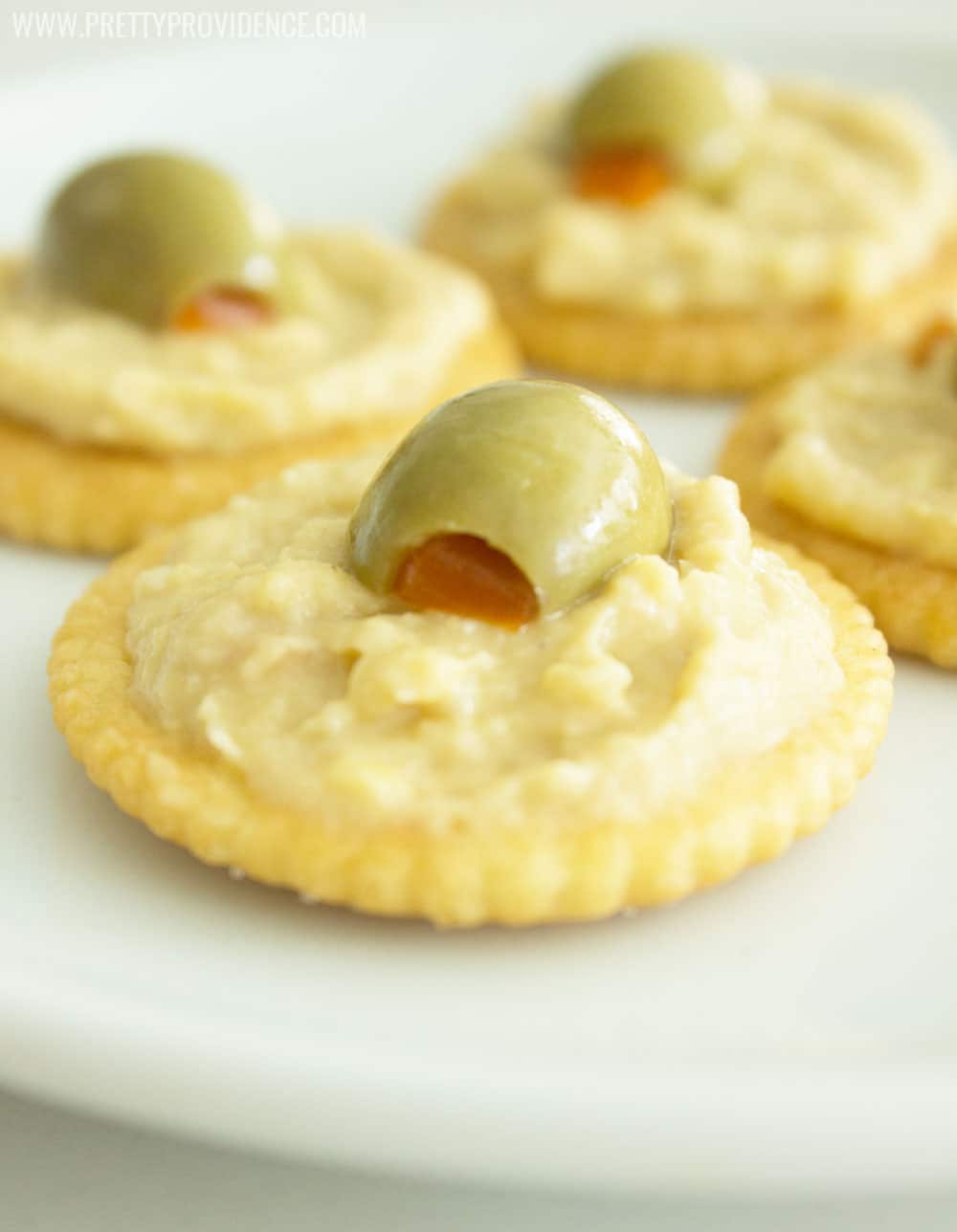 3) Hummus and Olive RITZwich
Spread a bit of hummus on a RITZ cracker and top with half a green olive! For all the savory lovers out there! So so good. Also, you may have noticed that all my RITZwiches are open faced.. that's just the way we've always eaten them, but you are welcome to top yours with another cracker if you like that way better!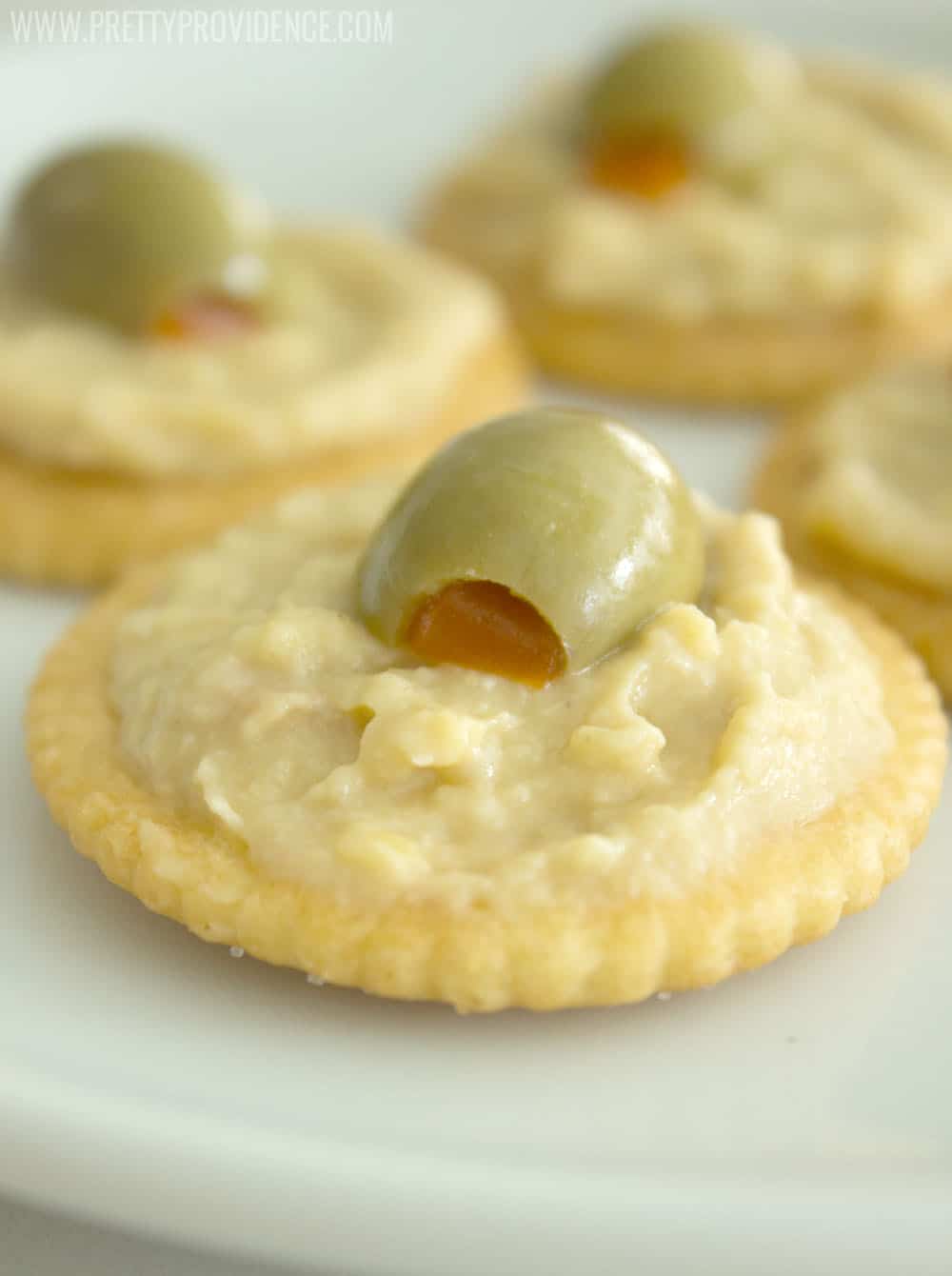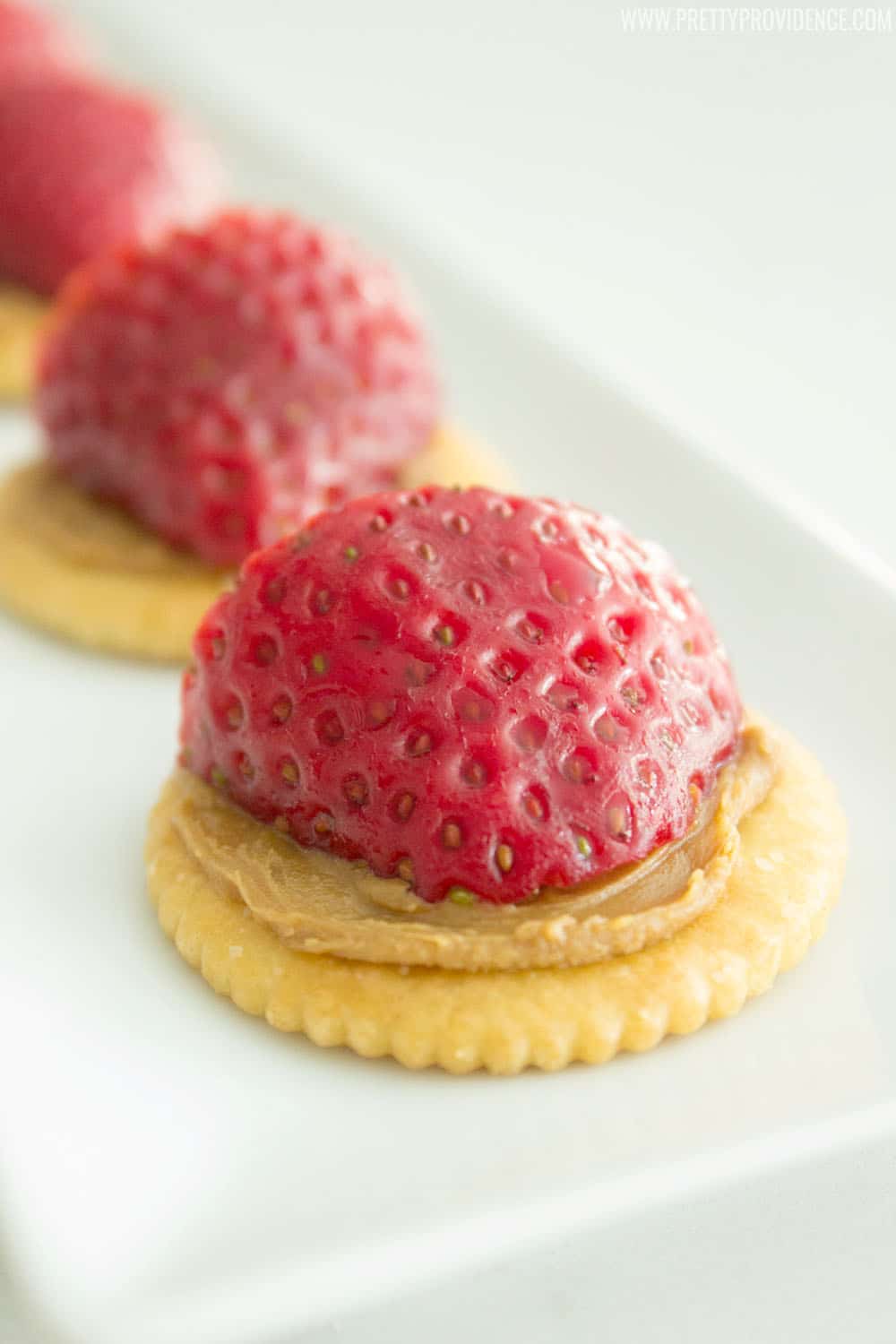 4) Cookie Butter RITZwich
And the grand finale! Spread some cookie butter on your RITZ cracker (can you ever go wrong with cookie butter in a recipe? I submit you cannot) and top with a halved, washed, strawberry. Delicious, I tell you. These babies won't last long.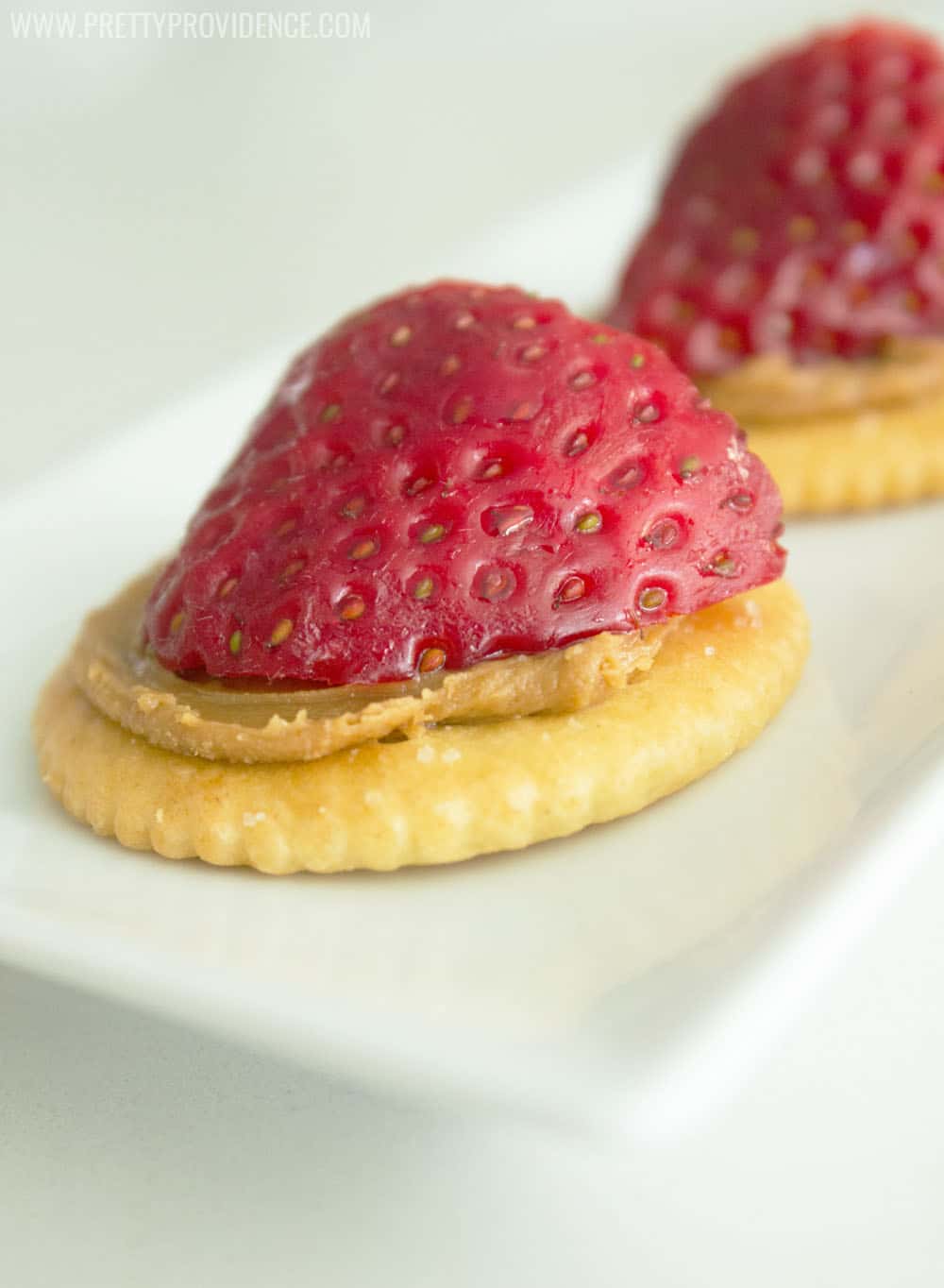 Well there you have it! My very favorite RITZ combinations! Do any of you have a favorite way to eat them that I didn't mention? Which one will you try first?
xo,

P.S. Here is a fun little video if you'd like another RITZwich idea! https://www.youtube.com/watch?v=WcXbehAvyHQ

This is a sponsored conversation written by me on behalf of Albertsons. The opinions and text are all mine.