Okay you guys, here it is! I am considering this my first outfit post ever and I'm so nervous. Why do I feel so vulnerable? I blog here all the time, you guys know my life right? But FULL body shots of me to show off my clothes? This is new. There have only been a handful of other times I've posted pictures of myself wearing something I made – like the mint jeans post – but Jess and I have always wanted to bring more fashion to the blog so here I am, jumping in head first.
Here is an outfit (one of my favorites) where I didn't pay full price for anything. It's all sales rack goodness.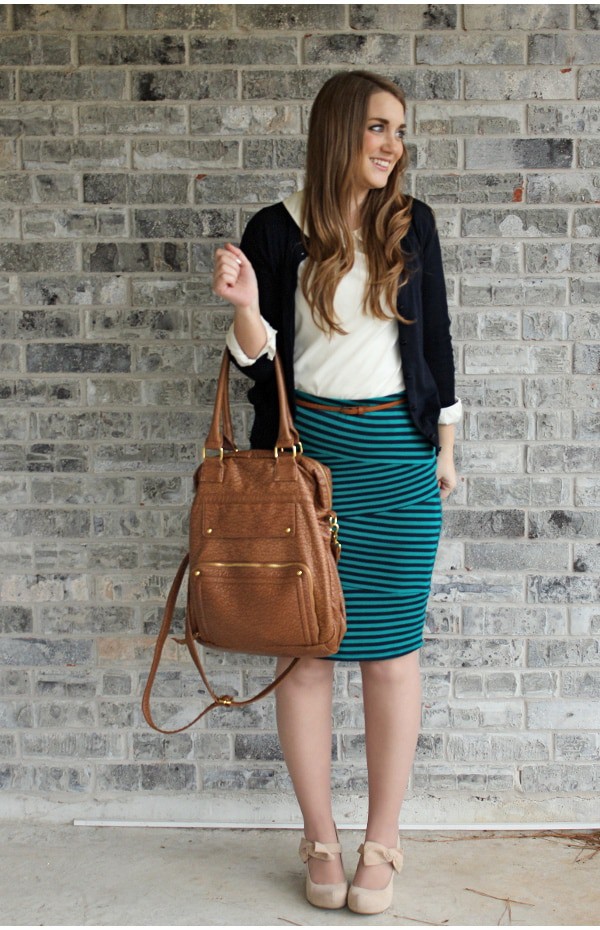 Bag // Asos – similar
I blogged about how I got these shoes for free a while ago //Amazon.com – similar
Peter Pan Shirt // DownEast – 50% off! (my sis works there.) similar
Cardigan // J. Crew Outlet – it was on sale for $20!
Skirt // Target clearance – similar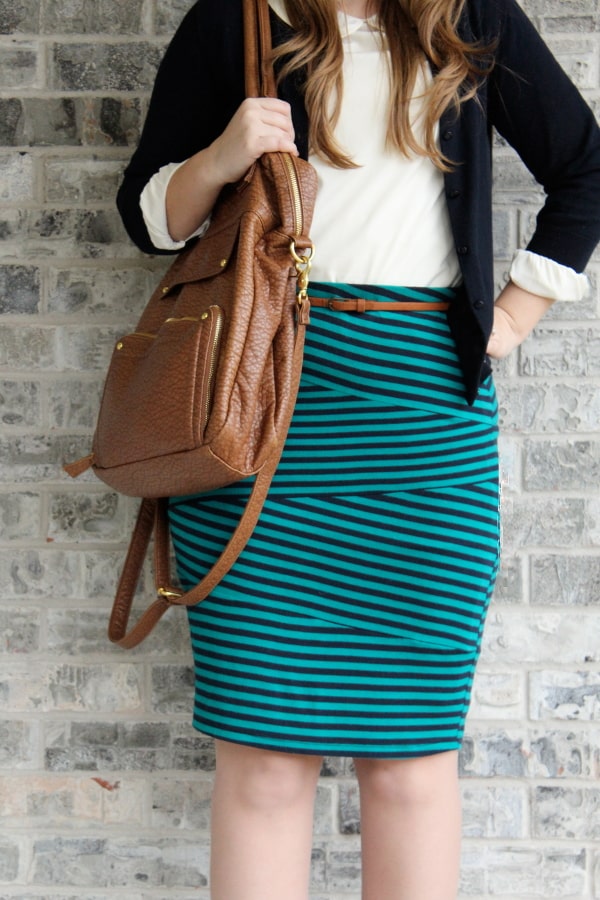 This is one of my go-to outfits lately. My peter pan collar shirt is my favorite way to dress up an outfit when I'm heading to a blogger meetup, church or when I just feel like being fancy. The skirt is so comfy I feel like I'm in yoga pants!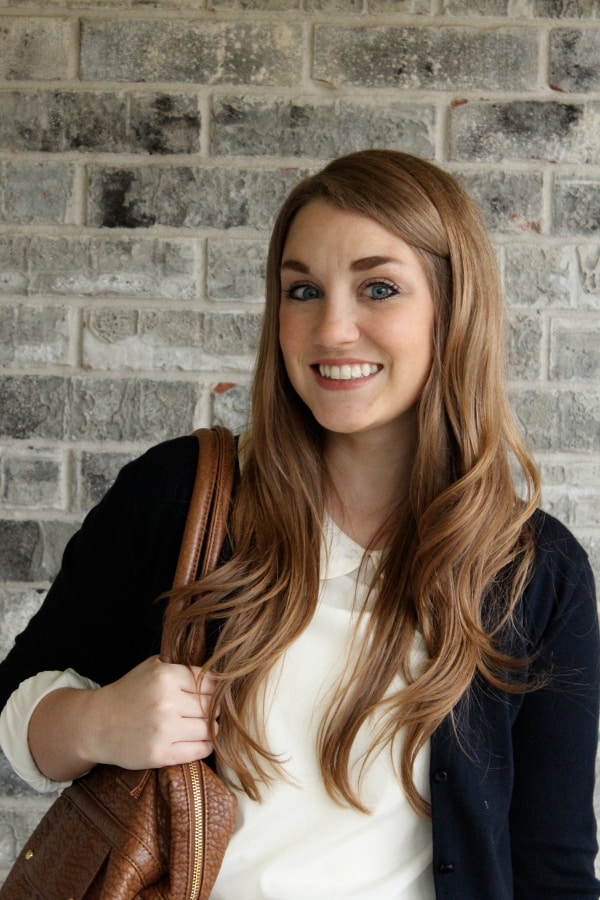 Five random facts about me:
1. I love rap music. When I found out I was moving to Houston all I could think was 'MIKE JONES! Who? MIKE JONES!'
2. I am so obsessed with food that I am always thinking about my next meal. Even when I just finished eating. Hence the hips.
3. My favorite D.I.Y. project I've ever done is this DIY mirror frame. I am still so dang proud of it, even though I want to take new pics of it cause I don't think those do it justice.
4. I have a list of 25 things I wanted to do before I'm 26 and I'm getting a lot crossed off but with only 2 months left I'm going to fail at some of them. I'll just roll them over to next year's list I guess :)
5. I try to be nice on the internet because I don't want things I say to come back to me, but in real life I am pretty snarky at times. Especially about ridiculous people on the internet. #sorrynotsorry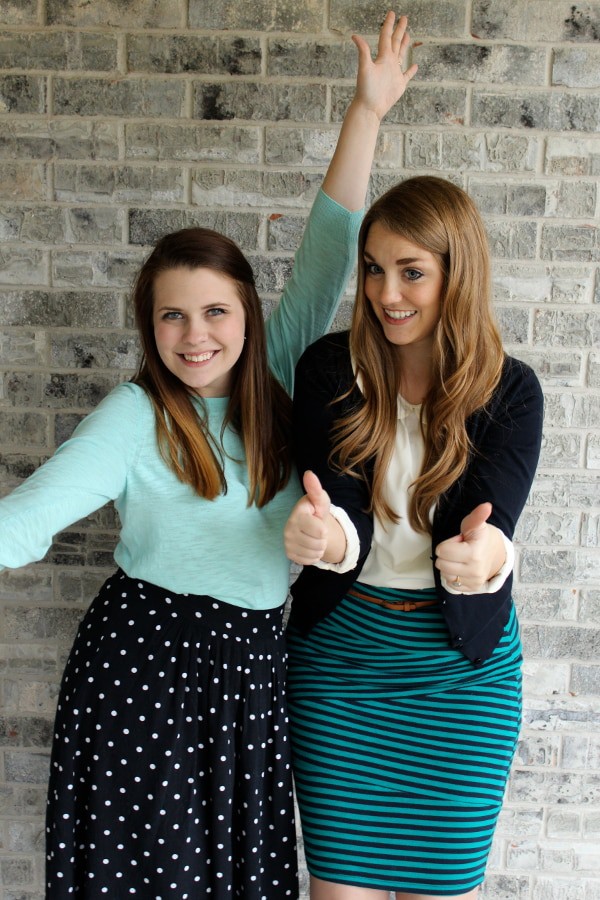 These photos were taken by my lovely friend Whitney of Love Letters & Lists. Had she not come to hang out with me & take outfit pictures, this post would not have happened. I needed her motivation and camera skills.