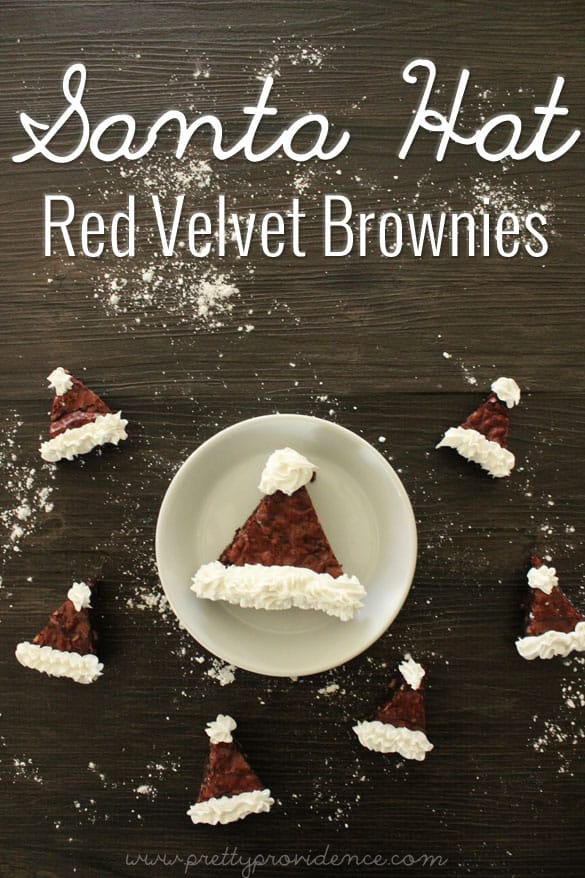 Today's post is simple and sweet, does it get much better than that? I actually first thought of these Santa Hat red velvet brownies last year, but time got the best of me and I never got around to testing them out. Well, we did it early this year and let me tell you, they were a HUGE hit. I swear, it was like Christmas morning to my children. I have no idea why I buy them presents? Lol. These would be perfect to take to a chookie exchange or any holiday gathering, because not only are they festive, they are scrumptious as well! I am a sucker for all things holiday and I love taking a regular treat and elevating it to something fun and imaginative.. especially when it's this easy, haha!
Let's get down to the details, shall we?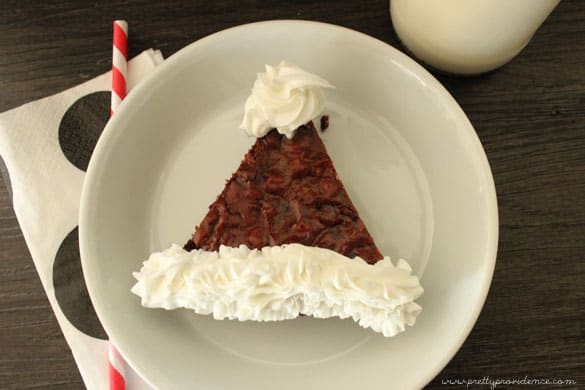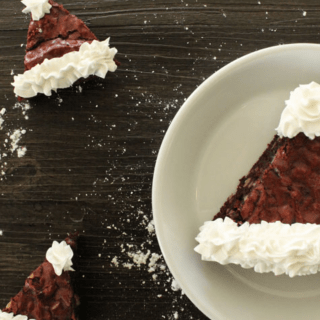 Santa Hat Red Velvet Brownies

Ingredients
one box red velvet brownie mix and whatever it takes to prepare it. or your favorite recipe
one cup chopped walnuts
one cup semi-sweet chocolate chips optional
one recipe of your favorite cream cheese frosting or a store bought can
Instructions
Preheat your oven and prepare your brownies according to box directions, adding your chocolate chips and walnuts prior to baking.

While brownies bake, prepare cream cheese frosting.

Once brownies are done baking stick them in the freezer to cool, this will make them much easier to cut and frost. Note* It doesn't matter weather they are in the freezer for an hour or overnight, they will not be frozen solid, and you should be able to cut them right after pulling them out.

Cut brownies into desired sized triangles.

Embellish your hats with Santa's signature white fur trim aka: frosting. I used a flower tip for mine and I love how they turned out!

Enjoy!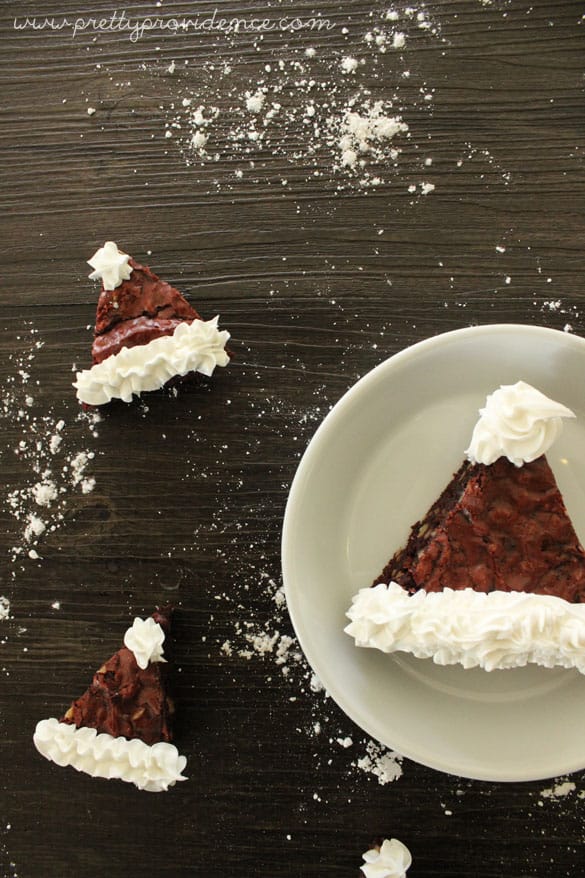 These are my kind of holiday treats friends. I mean, how can you beat festive + easy + delicious? I submit you cannot.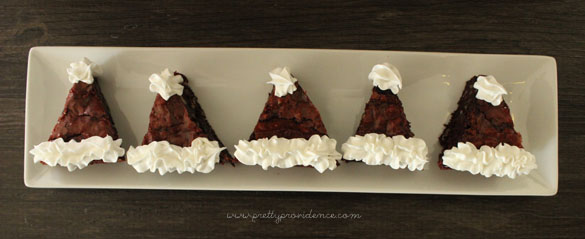 I love the baby ones the most. Not only did they turn out so cute, but they are the perfect size for my little's mouths, and they don't even need more than one!
Have fun making your own little Santa hats!
xo,

If you like this post, make sure you check out these adorable donut gift tags or these easy cornflake wreaths!
Or see our entire CHRISTMAS GALLERY here!