This is a sponsored post written by me on behalf of Schneider Electric . All opinions are 100% mine.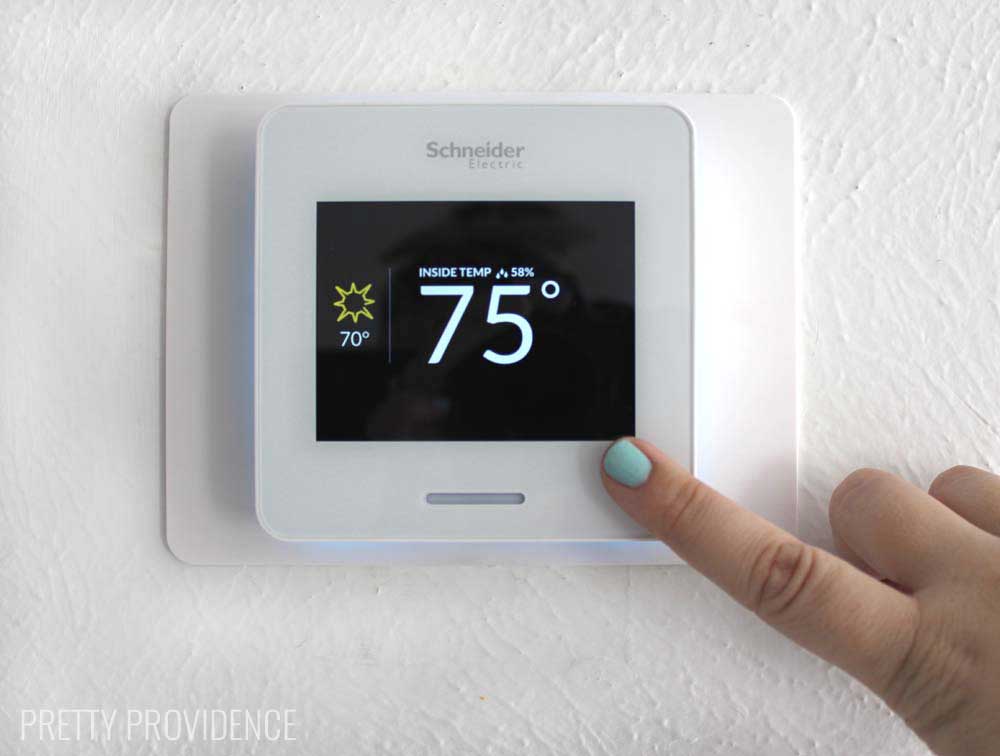 You guys, this summer I had an energy bill that was over $500. I'm not kidding. It gets SO hot in Houston and we are home a lot, but still, I couldn't believe that we had used that much energy to have a bill that high. It was a very sad day to say the least! Often, this is the bill that is the highest for us. My husband and I decided that we had to try harder to save money in the energy department, but still keep our home comfortable. Since then we have replaced our air conditioner, which helps a little bit with lowering the bills because it works way better and uses less energy. We also shopped around for better rates and switched energy companies. That has helped a lot too, but we still wanted to have more control over the energy we use! Enter our new Wiser Air.Wi-Fi Smart Thermostat. This one is a game changer. This thermostat, while looking beautiful on my wall, also has something called Eco IQ™ which finds the right temperature for you. You don't need to pick a number to set your home to be, just let the thermostat know if you are too hot or too cold. It optimizes your comfort and savings based on how you interact with it while taking other factors into account too; like home thermal profile, humidity, outdoor weather, and system run times!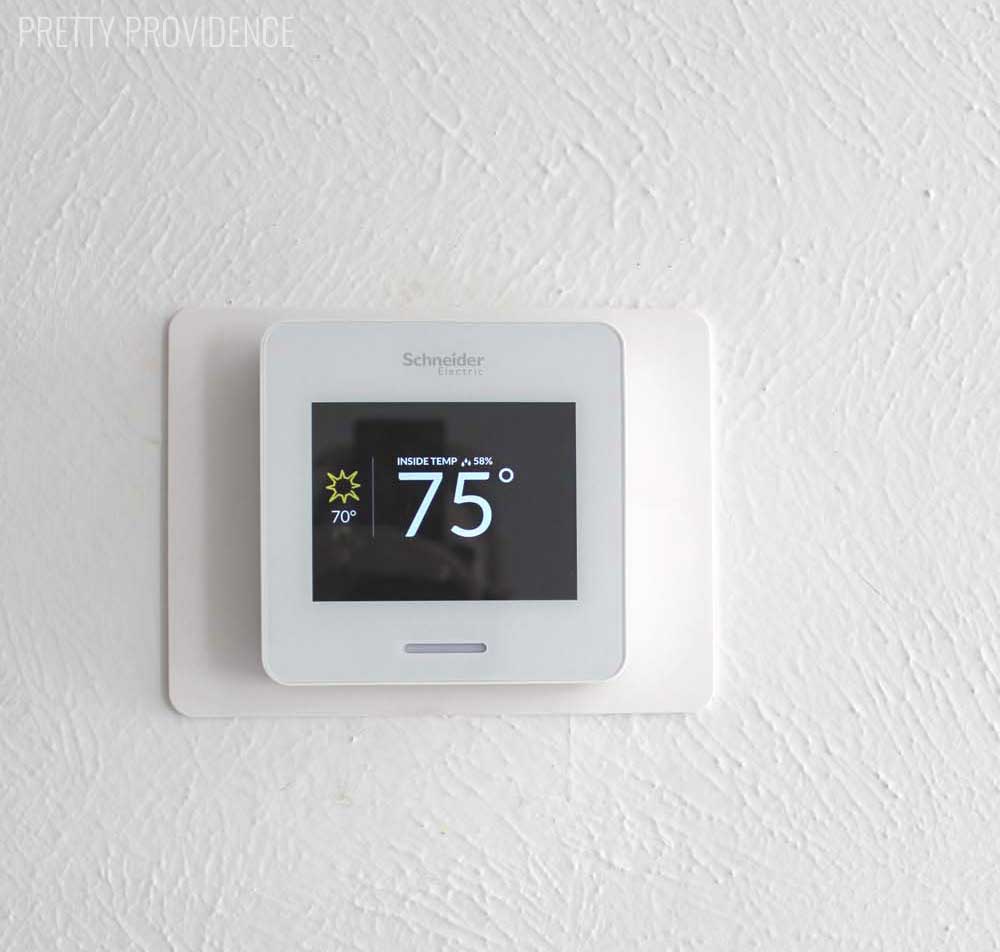 This is the best way to save money without sacrificing comfort! You can control it all from an app on your phone, tablet or computer. Which, can I just say, is my favorite part? If we go out of town, we can actually look on the app and see what temperature our home is and adjust it. We'll be able to start cooling the house down while we are on the way home from somewhere. No more coming home to a 90 degree house after summer vacations! Installing this wasn't too hard either. It comes with everything you need in the box, and you can watch the simple installation and setup right here. I had my husband watch them before we got it to make sure he would feel comfortable installing! Anyway, I know you want to save money on your monthly energy bills too (who doesn't!?) So maybe this will be the gift you give yourself this year that will keep on giving. To purchase yourself one of these smart thermostats and enjoy the savings that will be rolling in, it's on amazon!