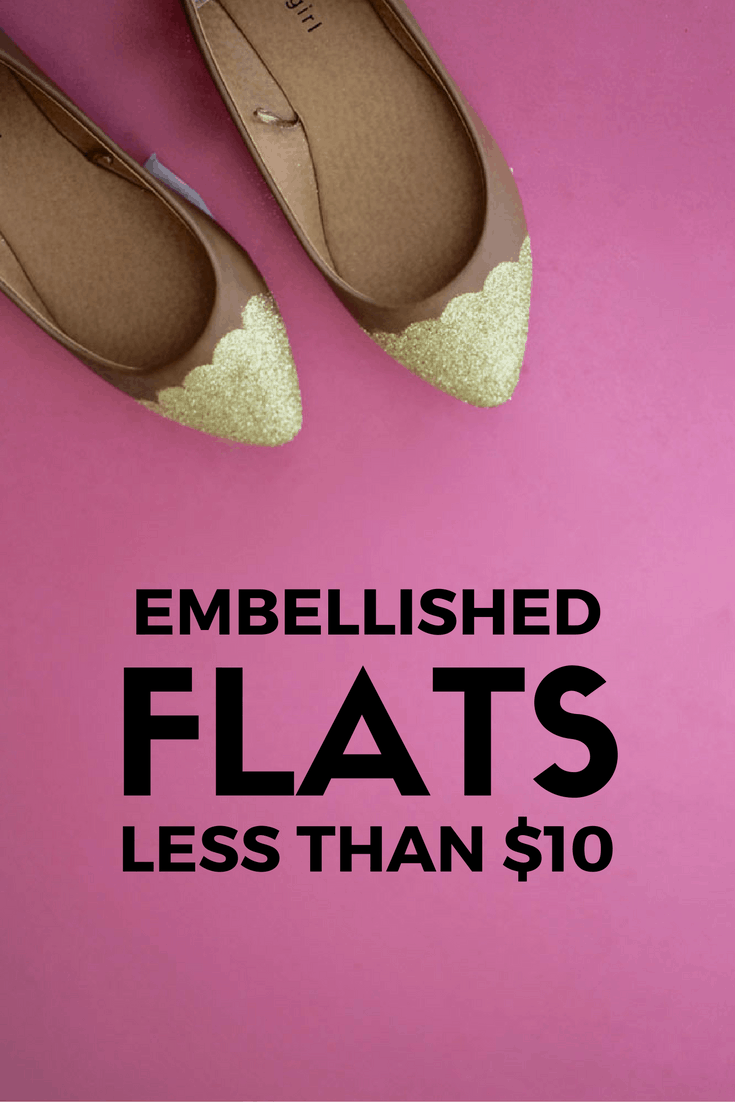 If you're anything like me, you probably go up and down the clearance shoe racks until the perfect shoe starts screaming at you for the perfect price. When I was at the store the other day, the same thing happened to me, but I thought the shoes looked a little boring – until I realized I could add a little badda-bing-badda-boom to make them a little more my style!
Hi everyone! My name is Heather and I blog over at Craft + Tell, where I inspire you to create a life you love! I'm a new contributor over here at Pretty Providence and am looking forward to getting to know you all and sharing my DIY Secrets with you.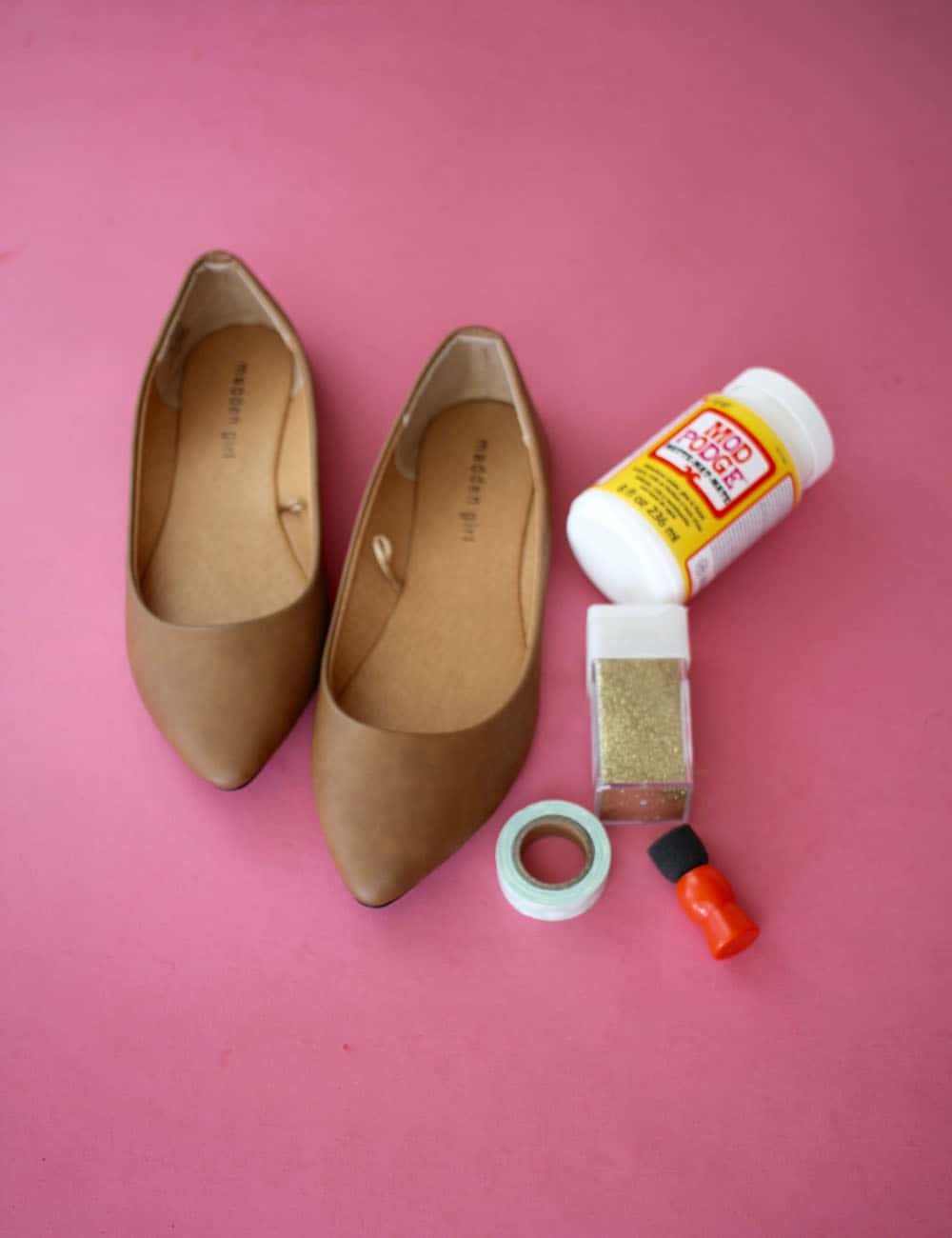 All you'll need to make these Embellished Flats are:
Plain Flats (I chose a tan leather)
Washi Tape
Mod Podge
Foam Pouncer
Fine Gold Glitter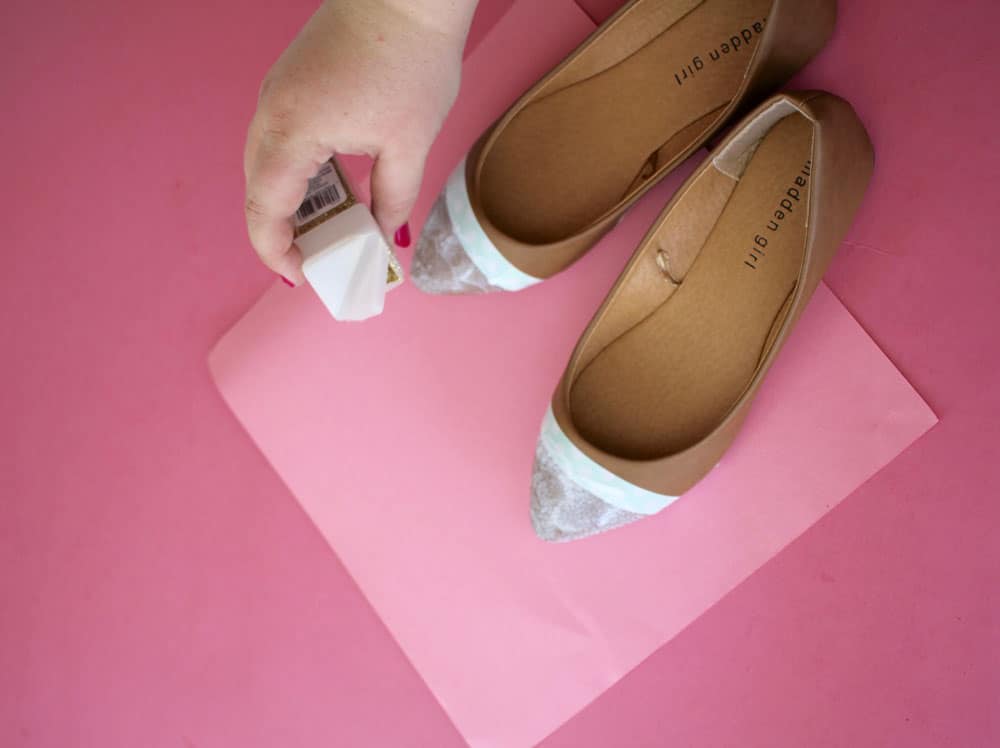 First, using Washi Tape, tape across the very top of your shoes. I made sure the area on each shoe was about the same. Then using my foam pouncer, I filled the area in with Mod Podge and covered with fine glitter.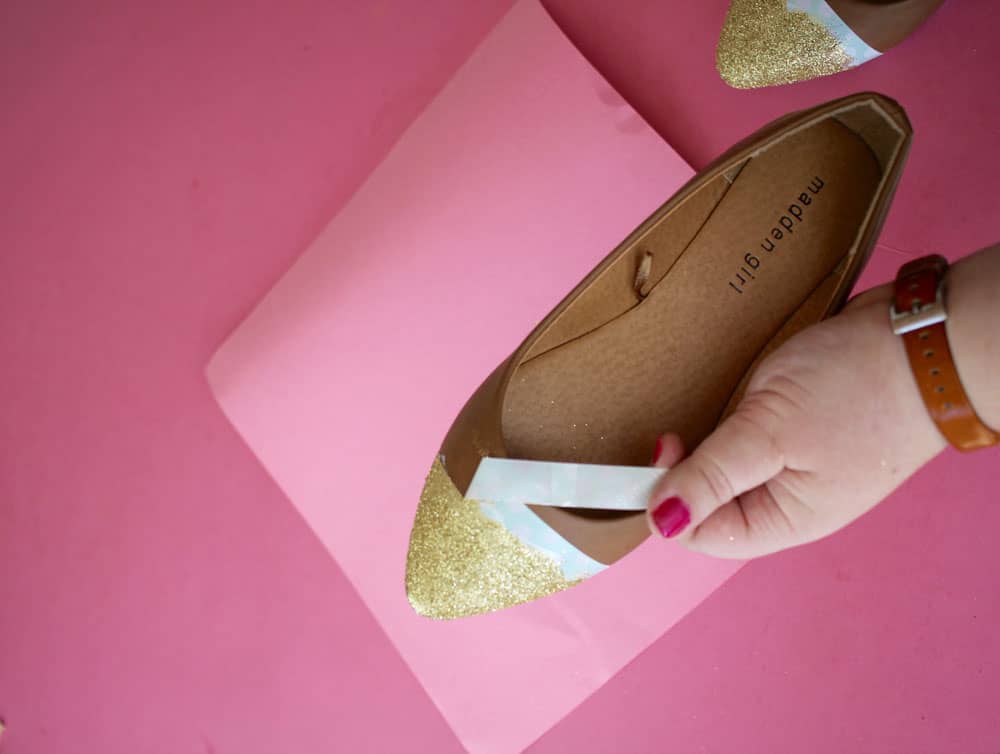 Once the area was still tacky, covered in glitter and the excess was tapped off, I gently removed the washi tape. TIP: Take off tape at a 45 degree angle to make sure everything sticks and doesn't fall off.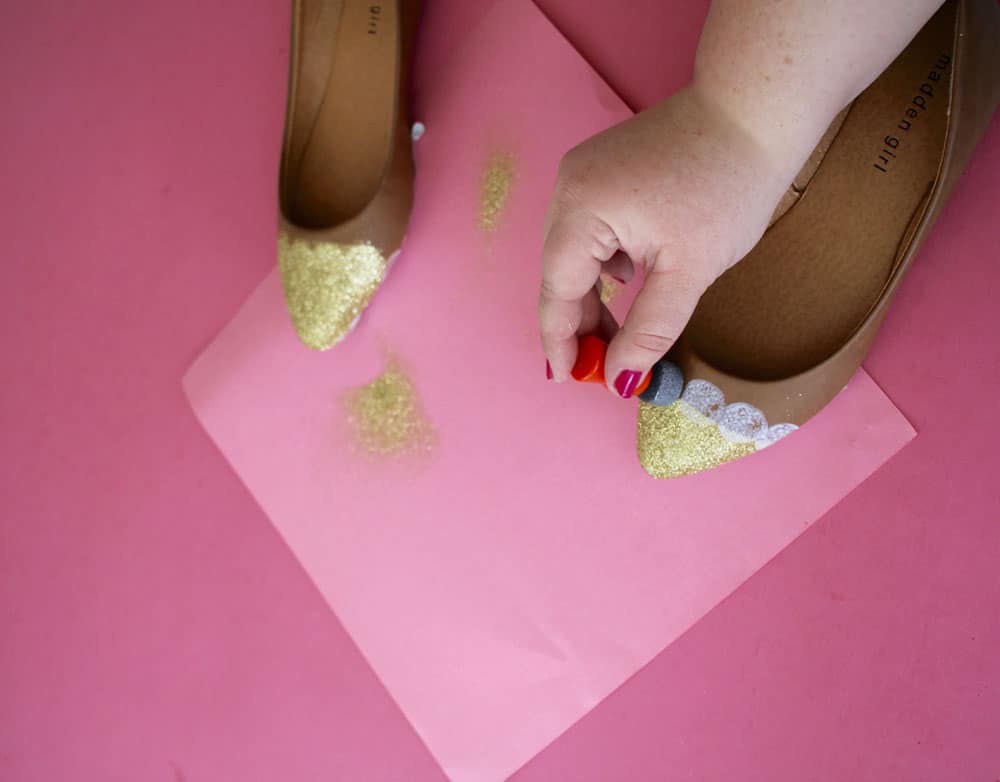 Then, using my foam pouncer, I created a scalloped design making half circles across the shoe — and then cover with glitter and tap off the excess! I ended up using a blowdryer and then a clean paintbrush to remove any excess glitter which wasn't needed or necessary.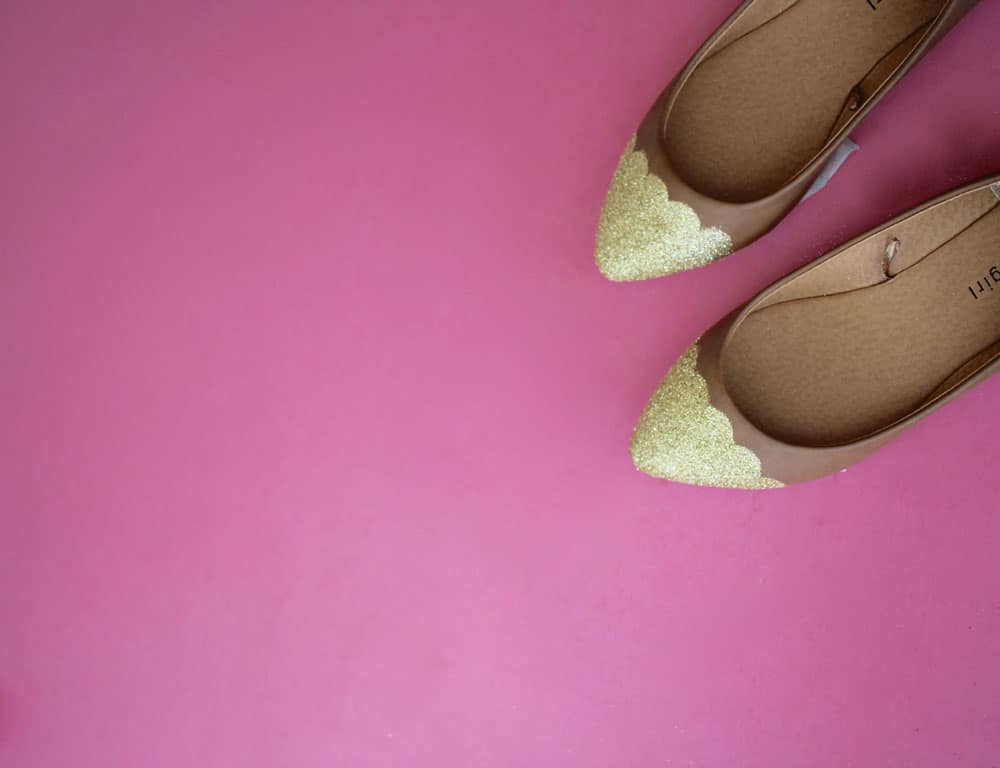 What do you think? Not bad for clearance rack shoes, huh? No one will ever know they aren't a DIY, either! If you liked this project, you make like a few others as well:
If you liked this project, don't forget to follow along with me:
Blog | Instagram | Pinterest | Facebook | Twitter